10 must-see acts at Riot Fest 2014
Whether you want to mosh or picnic, here are the emo, punk and power-poppers to watch at the big 10th anniversary Riot Fest in Humboldt Park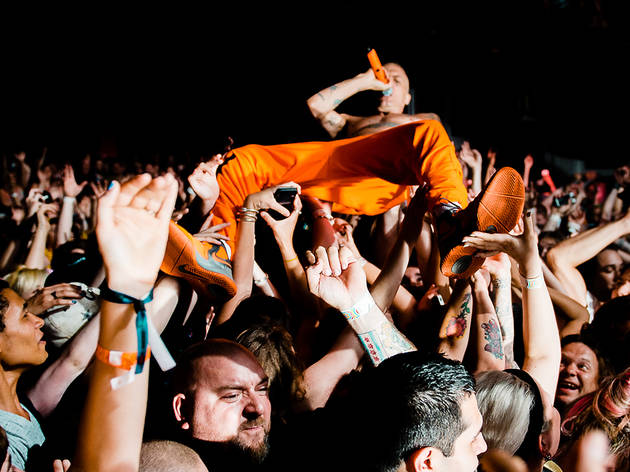 Hard to believe, but the last of Chicago's summer music festivals is upon us. So far, Riot Fest has surprised us with its impressive lineup, massive new footprint and smartly organized schedule. Frankly, this list was tougher to put together than those for Pitchfork and Lollapalooza. There are dozens of acts we want to watch, from hall of famers (Patti Smith, the Cure) to locals (see below) to modern reliables (the National, Metric) to the WTF (the Pizza Underground). We're not sure how we'll squeeze in quality time at the vintage arcade. Here are the performers we'll try a little harder to see on all three days, September 12–14.
RECOMMENDED: Our complete guide to Riot Fest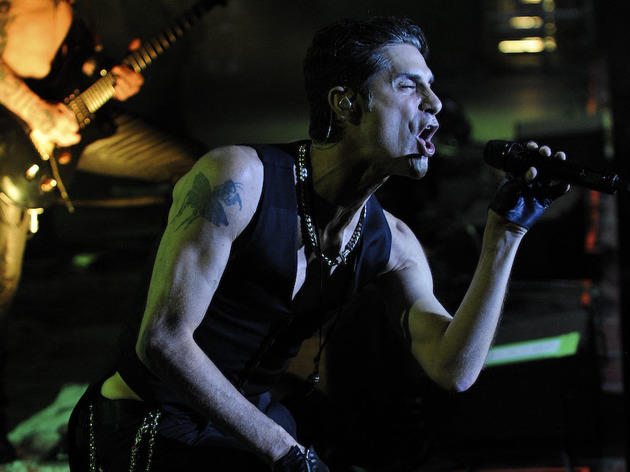 Dave Mead
Friday, Riot Stage, 8:45pm
It seems weird to promote Perry Farrell at a rival Chicago festival, but here we are. The band has made nothing worthwhile since that teeth-gritting Entourage theme, but there's a reason you need to pay attention. The bronzed and battleworn L.A. dads will play Nothing's Shocking from end to end. That late-'80s serving of psychedelic arena rock holds up as surprisingly well as Dave Navarro's face. Remember how mammoth "Mountain Song" is? We're not saying Perry will sport dreadlocks again, but it would certainly add something.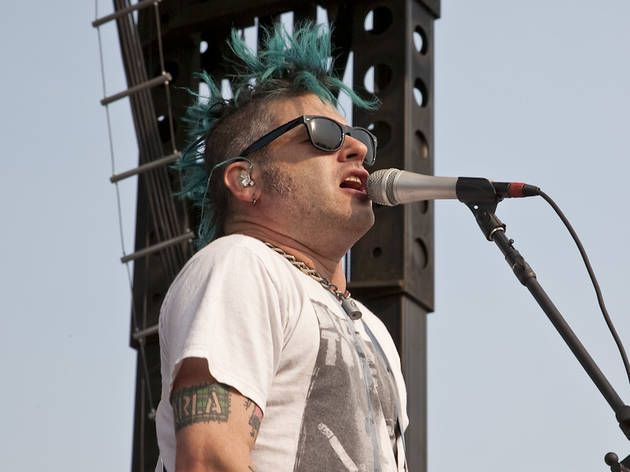 Photos: Ashlee Rezin
Friday, Roots Stage, 6pm
We'd be remiss if we didn't include one act with a blue mohawk on this list. This is Riot Fest, after all. On a Friday loaded with harder, faster rock acts (countered with a panel discussion on Pussy Riot), NOFX might be the most emblematic—snotty, nostalgic, cult. Fat Mike is a regular presence here (he'll be back on Saturday with Me First & The Gimme Gimmes), but on this occassion his crew will be powering through Punk in Drublic (we'd prefer White Trash…, but whatevs). Aging skaters in the crowd can reignite the old Fat Wreck Chords vs. Epitaph debate before the Offspring take the stage with their own 1994 offering.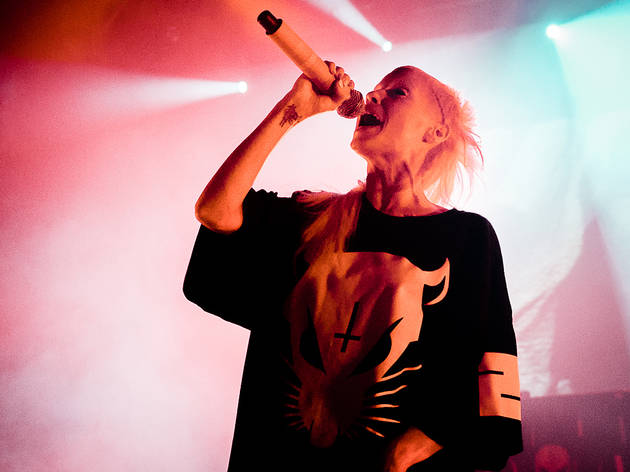 Photographer: cousindaniel.com
Saturday, Rock Stage, 4pm
While we don't condone listening to Die Antwoord albums in full, its live act drops jaws. The South African trio's gig at Riviera early this year was as beautiful as it was terrifying. It's the ideal outdoor festival band, best in short blasts. Yolandi and Ninja will star in the next Neill Blomkamp movie alongside singing superhero Hugh Jackman, so see them before your parents do.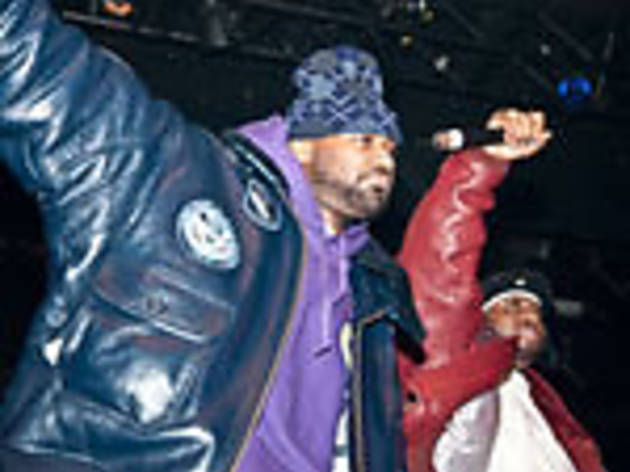 Photograph: Wiki Commons
Saturday, Roots Stage, 6:15pm
It's risky to guarantee that all umpteen members of the Wu will appear at a festival gig, but the Shaolin crew seems momentarily united to promote a new record, A Better Tomorrow. That title comes from a cut on the group's sprawling 1997 double album, Wu-Tang Forever, which could signal a commitment to getting back to the raw. Oh, and as always, R.I.P. O.D.B.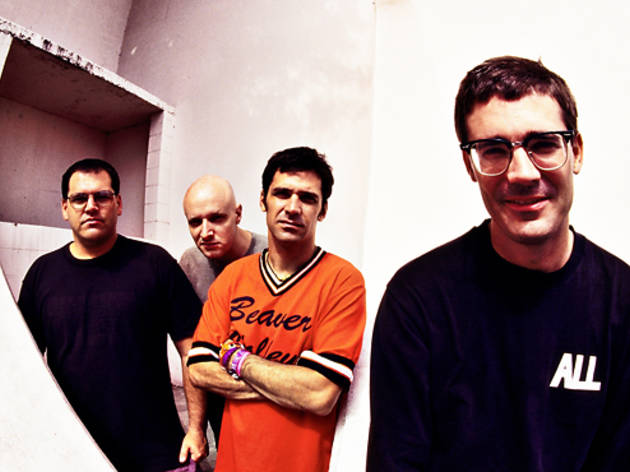 Photograph: Chapman Baehler
Saturday, Rise Stage, 7:55pm
Another of the ten acts performing "classic" albums in full, these SoCal pioneers are like Boyhood at 190 bpm. Though he's a middle-aged doctor of biology, Milo Aukerman remains the voice of suburban alienation. The pop-punk foursome will rip through the 22-minute long Milo Goes to College. Hold us as the vestiges our youth finally wash away during "Bikeage." Catch Karl, Stephen and Bill pulling double duty in All (Friday at 4pm).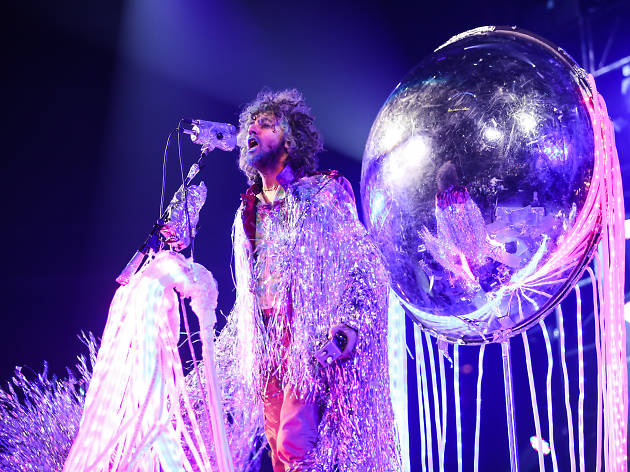 Photograph: Grace Chu
Saturday, Roots Stage, 8pm
Wayne Coyne has stayed in the public eye for the wrong reasons—hanging with Miley Cyrus, fueding with fired drummers, putting a Native American headdress on a dog. Though he's overflowing with charisma, he seems a bit…off-track personally. Shame, as it's overshadowed the fact that his band has been playing to its weird, progressive strengths lately. The Terror was odd cathartic bliss, and the Electric Würms sideproject is suitably trippy. Who blends spectacle with art better?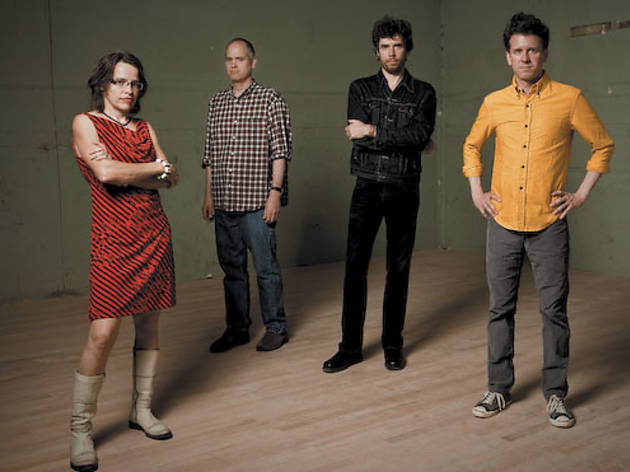 Photo: Jason Arthurs
Sunday, Riot Stage, 2:55pm
God, how we love I Hate Music. How many indie acts have kicked around for a quarter century before cutting its greatest album on the tenth try? The most recent 'Chunk platter is a heartbreaker, an explosion of emotion over the death of a friend. The Chapel Hill quartet has remained as consistent as Duke basketball, but this autumnal comeback forces you to reassass how great they've always been.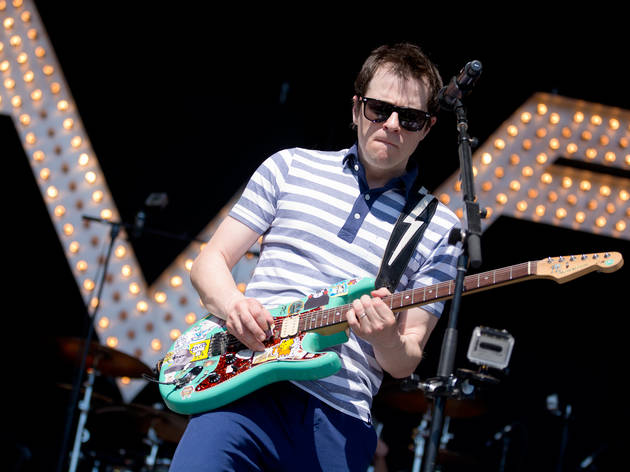 Photograph: Michael J. Chen
Sunday, Rebel Stage, 8:40pm
The Weez has returned with its first record in four years and the first single is a mea culpa. Rivers Cuomo apologizes for taking Pat off drums and for cutting tracks with Lil Wayne. The long-in-the-tooth dweebs are even back with their O.G. producer-svengali, Ric Ocasek. They, and their fans, should be reenergized as they chug through the Blue Album in full. More memories, less "Memories," please.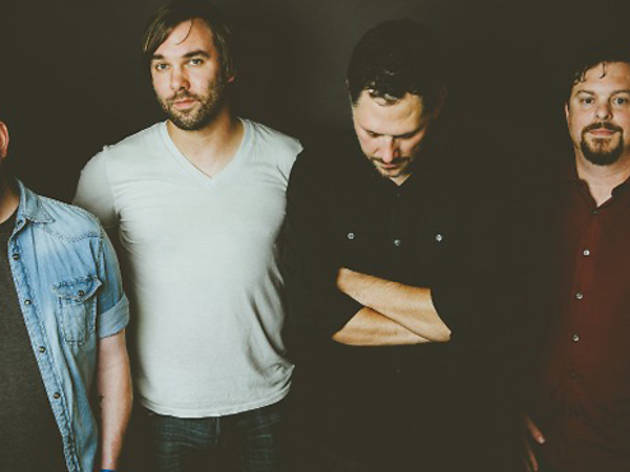 Photograph: Courtney Chavanell
Sunday, Rock Stage, 4:45pm
With flannel in Urban Outfitters and grunge in the clubs, we all know that that the '90s are back, but it didn't feel official until the emo bands started coming out of the woodwork. Mineral were part of the second wave of emo, which was more of a melding of shoegaze and post-rock than the chirpy, mascara'd schlock that came later. Like Sunny Day Real Estate, Mineral shouted their diaries over loud-quiet-loud-quiet-loud dynamics. We don't see this reunion lasting, so connoisseurs of man tears should jump on it.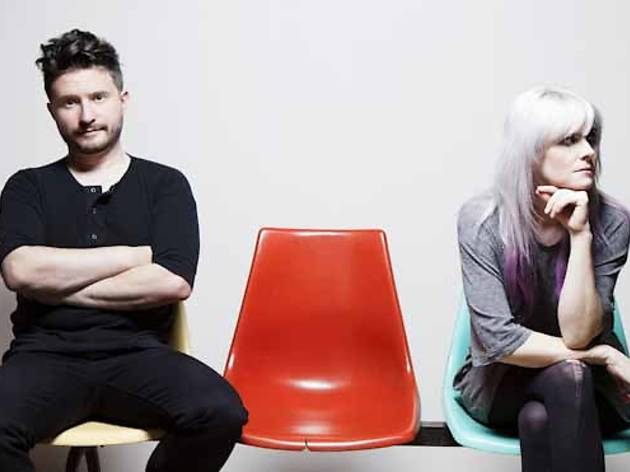 Photograph: Jason Creps
Yeah, this is a cop out, but there are too many good acts on this bill. Riot Fest carries a much healthier number of Chicagoans than its peers, and you don't have to show up when the gates open to catch them. Those who miss the Yeah Yeah Yeahs should witness My Gold Mask (pictured, Sunday at 5:30pm). Park it at that Radicals Stage to see Netherfriends (2:30pm), rising MC Lucki Eck$ (4:30pm), the possible heir to Chance the Rapper's hype, and power-pop hook-crafters Archie Powell & The Exports (7:30pm). There are bigger acts, too, from the buzzy Orwells (Saturday at 1:05pm) to political punk king Rise Against (Friday at 9pm).