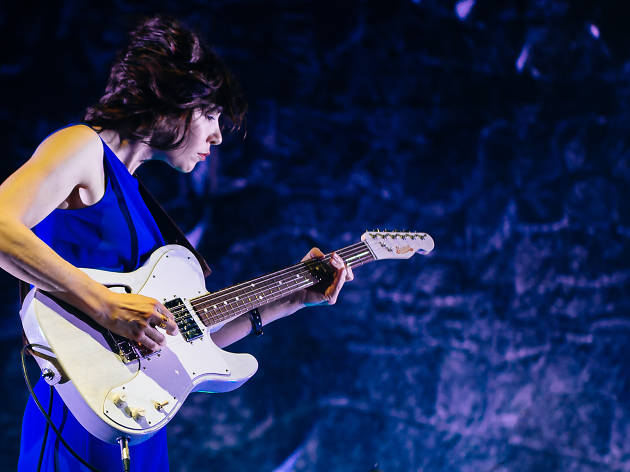 12 acts you must see at Riot Fest 2016
See all the best sets at Riot Fest with our guide to the festival's can't-miss artists
After three months of summer music festivals, you're might be growing a little tired of standing outside watching bands play. But Riot Fest is more than worth the trouble of trudging from stage to stage in Douglas Park—the festival's lineup is packed with compelling acts, whether you prefer punk rock, hip-hop or Swedish guys in matching suits. To make your festival experience a little easier, we've picked 12 bands you shouldn't miss at Riot Fest.
RECOMMENDED: Our complete guide to Riot Fest
Acts to see at Riot Fest 2016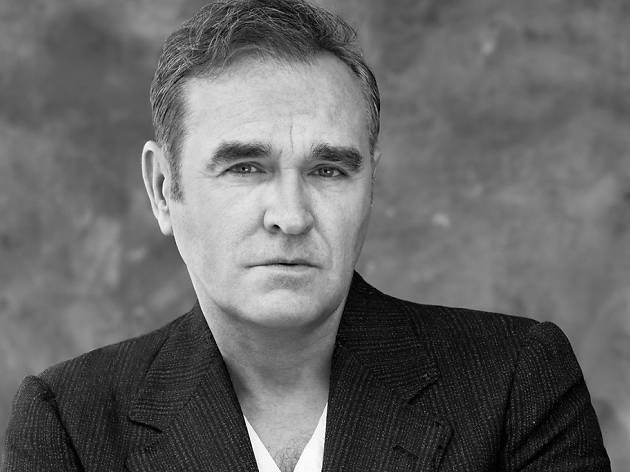 Photograph: Greg Gorman
Saturday at 8:15pm, Riot Stage
Assuming that he actually shows up and doesn't fall victim to the last-minute cancellations that have haunted many of his previous tours, Morrissey might be Riot Fest's biggest get to date. The former Smiths frontman has spent the past three decades churning out increasingly maudlin solo records and advocating for vegetarianism (he recently teamed up with PETA to release a "Meat is Murder" iPhone game). Only time will tell if Riot Fest will be forced to go meat-free during Morrissey's set (stockpile those corndogs), but you're guaranteed to hear him croon some dour alt-rock tunes— including a few classic Smiths tracks.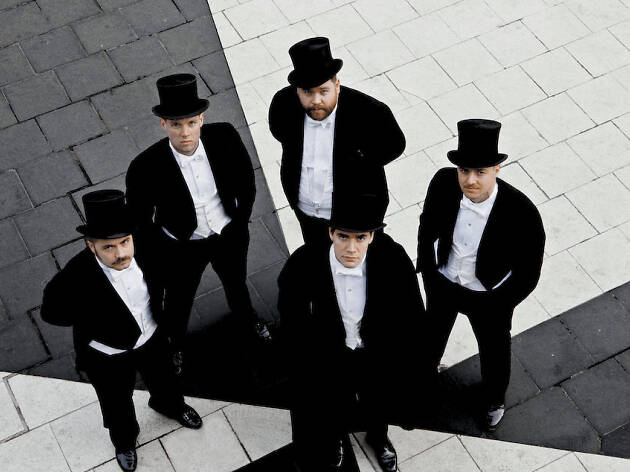 Photograph: Travis Schneider
Saturday at 4:50pm, Rock Stage
Swedish rockers the Hives haven't donned matching suits and graced us with an album since 2012's Lex Hives, so their inclusion on the Riot Fest bill was a pleasant surprise. Last year's surprise single, "Blood Red Moon," eschewed the group's usual energetic garage rock swagger in favor of some dusty folk balladry, but we're pretty sure lead singer Howlin' Pelle Almqvist won't pass up an opportunity to belt out classic anthems like "Hate To Say I Told You So" and "Walk Idiot Walk."
Photograph: Charles Petersen
Sunday at 7:40pm, Rock Stage
Bursting out of a hiatus that began in 2007, Sleater-Kinney didn't miss a beat when it reunited in 2014, as melodically powerful and lyrically biting as ever. Portlandia star Carrie Brownstein is the most recognizable member of the group, but drummer Janet Weiss and vocalist Corin Tucker deserve just as much credit for the bristling energy this trio is capable of—don't call them riot grrrls, just admit they're a damn good band.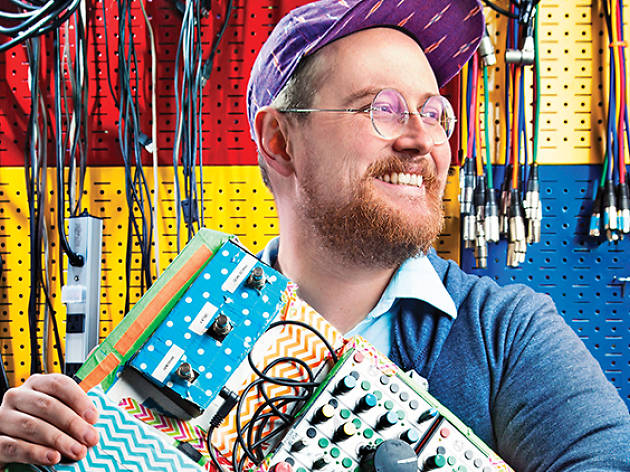 Photograph: Frank Hamilton
Friday at 1:50pm, Roots Stage
Baltimore musician Dan Deacon has been churning out wacky electronic arrangements outfitted with modulated chipmunk vocals and bouncing synths for more than a decade, most recently on his 2015 release, Gliss Riffer. But even if you've never heard his music, you can still appreciate Deacon's immersive live shows, where he performs in the midst of the crowd and turns a festival gig into a participatory experience.
Friday at 12:45pm, Rock Stage
Armed with four (yes, four) guitarists and a disgusting name, this Nashville outfit combines rousing pop punk anthems with blazing fretboard wizardry. Don't worry, unlike a GWAR performance, no bodily fluids (fake, or otherwise) are likely to spilled during this set—instead, you'll witness unison guitar solos worthy of a Boston record and an infectious energy that has made Diarrhea Planet mainstays of the summer festival circuit.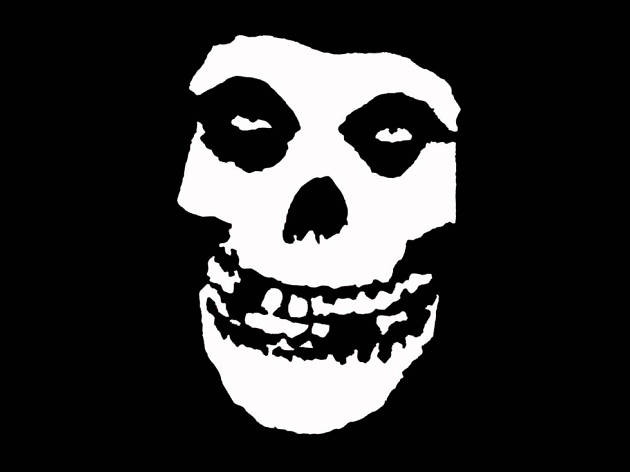 Sunday at 8:45pm, Riot Stage
Entire generations of Misfits fans have heard the group's earliest records and worn shirts emblazoned with the band's iconic skull logo, but most have never seen the band fronted by founding member Glenn Danzig. That will change at Riot Fest, when Danzig reunites with the group, accompanied by longtime collaborators Jerry Only and Doyle Wolfgang von Frankenstein. Expect the setlist to focus on the Misifits' pioneering late '70s and early '80s records, which contained energetic punk rock that drew inspiration from horror and sci-fi tropes.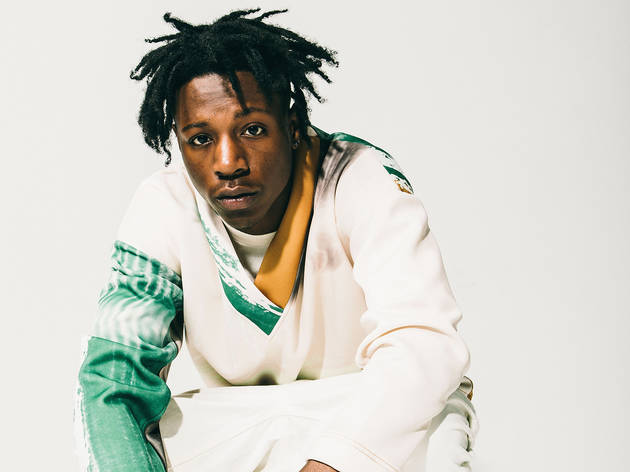 Sunday at 5:15pm, Radicals Stage
What he lacks in originality, Jo-Vaughn Virginie Scott makes up for with his eerily precise emulation of '90s hip-hop on his 2015 release, B4.DA.$$, right down to the dusty jazz samples that fuel his beats. On his latest single, "Devastated," the 21-year-old Brooklyn rapper (and Mr. Robot cast member) takes a slightly more modern approach, channeling a trap beat and unleashing some of his most triumphant lyrics to date. With any luck, we'll get to hear a few more new songs during his Riot Fest set.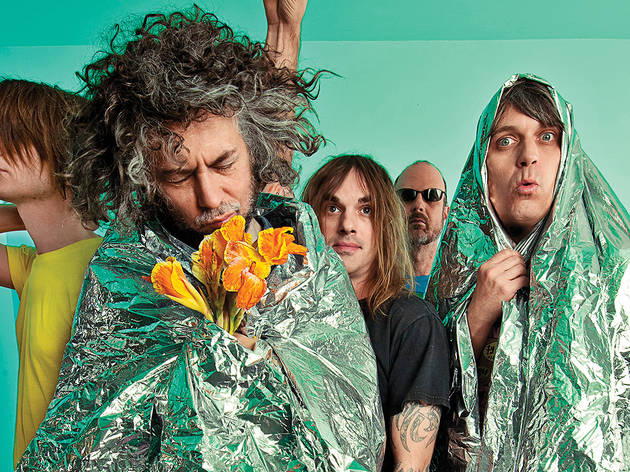 Photograph: J. Michelle Martin
Friday at 8:45pm, Riot Stage
The Flaming Lips spent part of 2015 backing up Miley Cyrus on her supremely strange Dead Petz tour, but it seems the Oklahoma psych rockers are getting back to their own brand of weirdness. The group recently spent time in the studio with frequent collaborator Dave Fridmann, which means there's a good chance you'll get to hear Wayne Coyne singing some heady new tunes while costumed dancers bust moves and confetti rains down on the crowd.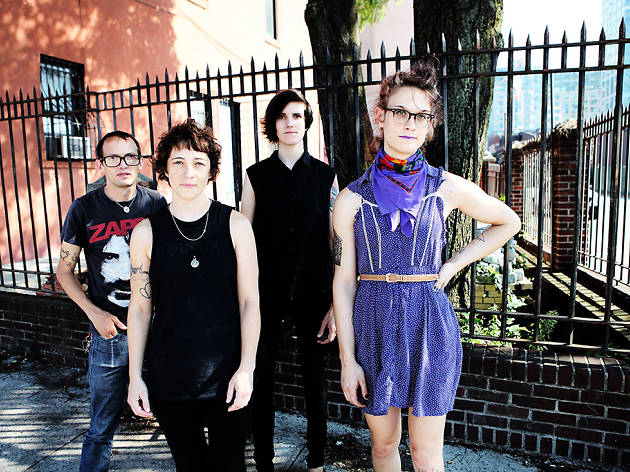 Photograph: Kenneth Bachor
Friday at 2pm, Rebel Stage
Like most punk bands, Worriers is a group with a message—this New Jersey quartet wants to make the world a more inclusive place. You can hear it most clearly in the lyrics of "They / Them / Theirs," a power chord anthem that lashes out against the conventional gender binary (lead singer Lauren Denitzio prefers gender-neutral pronouns). The rest of Worriers debut album, Imaginary Life—which was produced by Against Me!'s Laura Jane Grace—is equally self-assured, making it clear that absolutely everyone has the right to be represented in the music they love.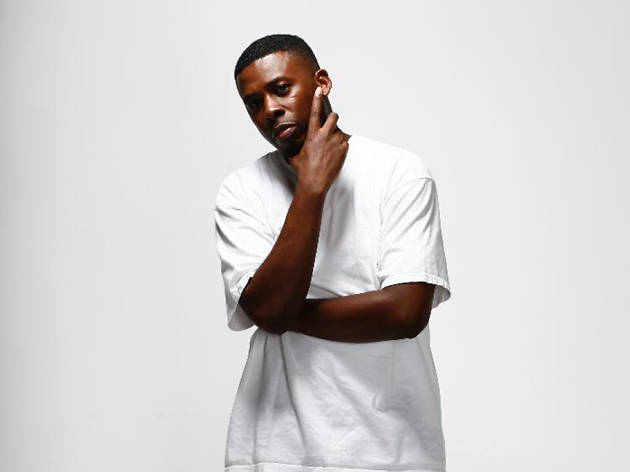 Saturday at 5:30pm, Radicals Stage
GZA may not be the only member of the Wu-Tang Clan appearing at Riot Fest (Method Man is also performing on Saturday), but he's the only MC with a forthcoming record that includes a collaboration with composer Vangelis. You'll probably hear a couple new tracks from his forthcoming LP, Dark Matter, as well as plenty of verses from his classic solo release, Liquid Swords.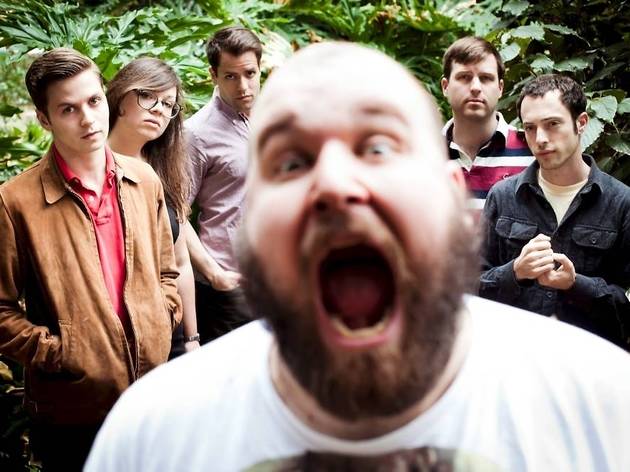 Photograph: Daniel Boud
Saturday at 1:05pm, Rock Stage
Known for its epic live shows and sprawling, conceptual records, Toronto post-hardcore act Fucked Up hasn't performed in Chicago since the release of its 2014 album, Glass Boys. That should make the band's return even more special (and probably even more raucous) as frontman Damian Abraham growls his way through the group's visceral catalog of empowering tunes.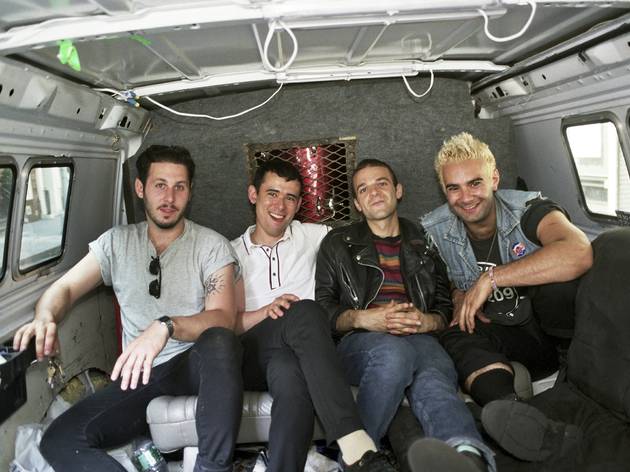 Sunday at 8pm, Rebel Stage
Born and raised in Brooklyn, brothers Alex and Ryan Levine might be among the very last generation of punk rockers to grow up in the rapidly gentrifying borough. When they're not running all-ages music venues in New York, the Levines sing about lost weekends and the rough corners of their neighborhood with relentlessly youthful energy. If you want to be transported back to the basement shows of your teenage years, the So So Glos will make you feel like you're knocking back cheap beers in your favorite subterranean haunt.
Have even more fun during Riot Fest
Riot Fest doesn't end in Douglas Park each night—the party keeps going at aftershows which take place at some of the best music venues in Chicago. Check out all of the best post-fest concerts.