13 acts you have to see at Lollapalooza 2015
From the bottom of the bill to the Beatle at the top, these are our most anticipated sets at Lollapalooza 2015
Got the park going up…on a Friday! Okay, so ILoveMakonnen is at Pitchfork Festival, but day one of Lollapalooza 2015 is definitely overstuffed with amazing acts. It's the biggest day of the summer music festival season, frankly. So if you go for just one day, make it Friday. As you will see below, the bulk of our must-see acts arrive on July 31. It's stuffing an entire season of killer concerts in Chicago into a single evening. That is probably going to make up for some painful schedule conflicts, but we will do all we can to catch every performer leading up to Paul McCartney. These are our 13 must-see sets this year at Lolla.
RECOMMENDED: Our complete guide to Lollapalooza 2015
13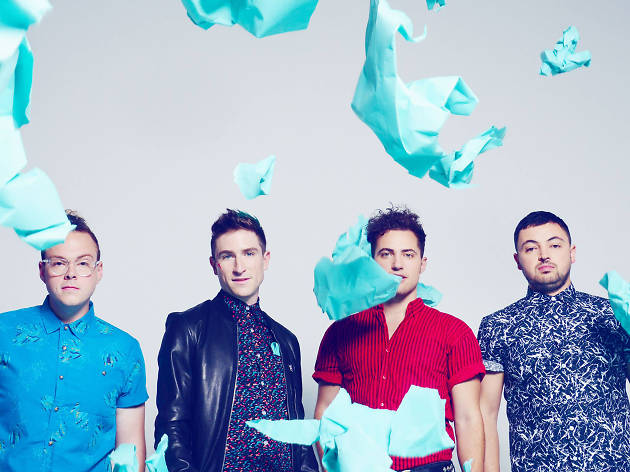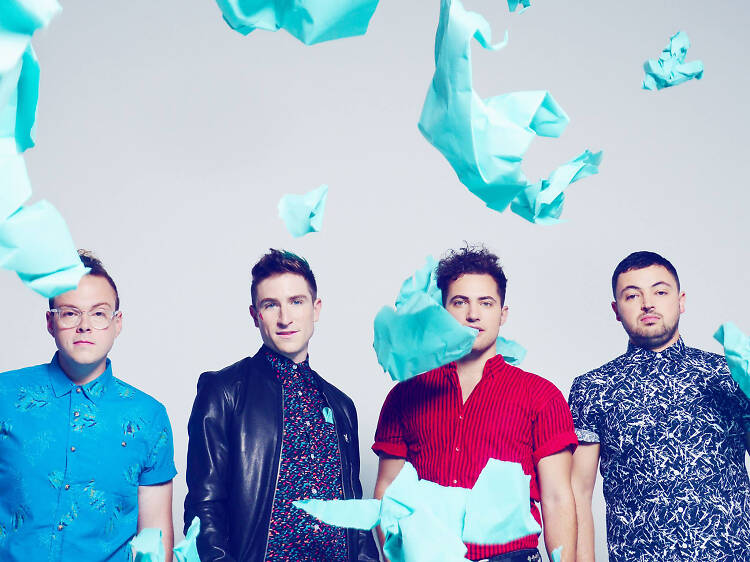 Saturday

When we first caught these Cincinnati new-wavers at Lolla, they were an unknown playing early in the day. With just a self-titled release at the time, they impressed with their practiced study of INXS and Simple Minds. Two albums later, the foursome sounds even more steeped in the 1980s—and more prepared to fill the Coldplay and Killers–shaped void in the lineup.



12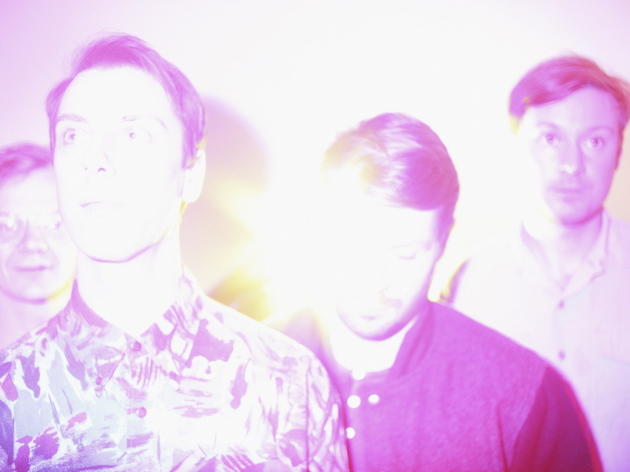 Saturday

The Django guys continue to sound like monks who worship the sun on the first two glistening singles from sophomore effort, Born Under Saturn. The Brits' blend of choir-boy harmonies and pounding dancefloor mechanics makes for an unmistakable brand of pop bliss. They come off like electrical engineers calculating the perfect festival sound.
11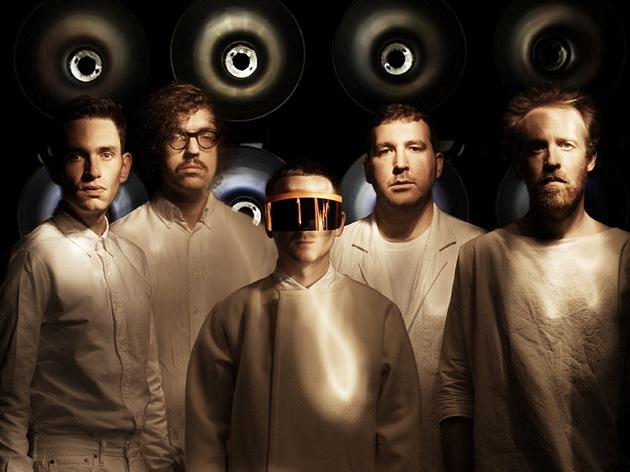 © Steve Gullick
Friday

"White Wine and Fried Chicken." It's not just for breakfast anymore. That's one of the tongue in cheek, kinda sincere (it's hard to read) slow jams on the quintet's latest platter of nerd funk, Why Make Sense? Oh, right, that title. It's a perfect summation of a group that continues to explore undiscovered middle ground between Devo and Barry White. Just when you take it for granted, Hot Chip pulls off a rapturous festival set—the drummer is sheer joy. New ones like "Need You Now" and "Huarache Lights" will sound massive live.
10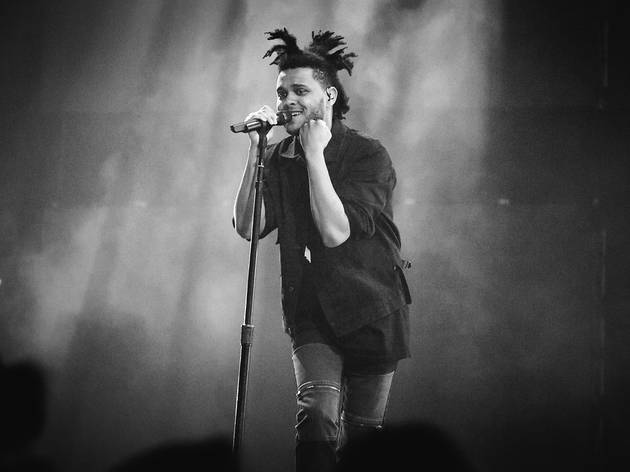 Photograph: cousindaniel.com
Friday
Lolla whiffed on booking a big hip-hop headliner. We and many other had
predicted
and anticipated a set from Kanye or Drake. Alas. Though far moodier and suitable for massages, the Weeknd is a sweet consolation prize. The Canadian crooner has breathed nocturnal life back into R&B, which was becoming as routine as a 20-year marriage. His song from the
50 Shades of Grey
soundtrack raised his profile higher. Expect a race to the nearest hotel rooms after his sensual set.
9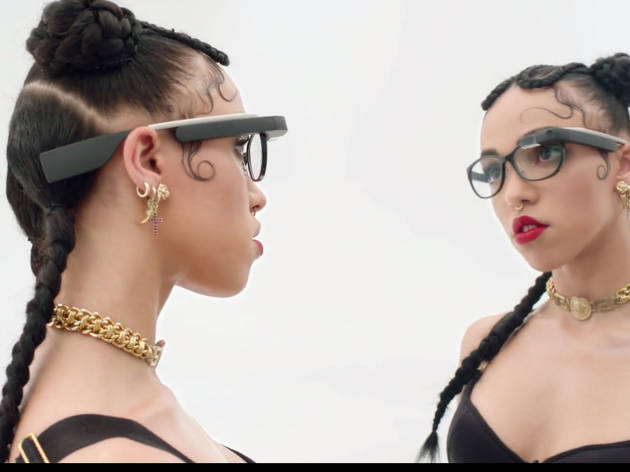 Sunday

When considering London singer-songwriter FKA Twigs (real name: Tahliah Barnett), one word immediately comes to mind: spellbinding. Whether it's her creeping, sensual songs, the subtly discomfiting visuals accompanying them, or the languid, undulating onstage motion of the doe-eyed artist (a trained dancer) one thing is certain: It's very difficult to break the trance. If she can bring to the stage even a fraction of the transporting effect of her records, the audience will be in for quite a trip.
8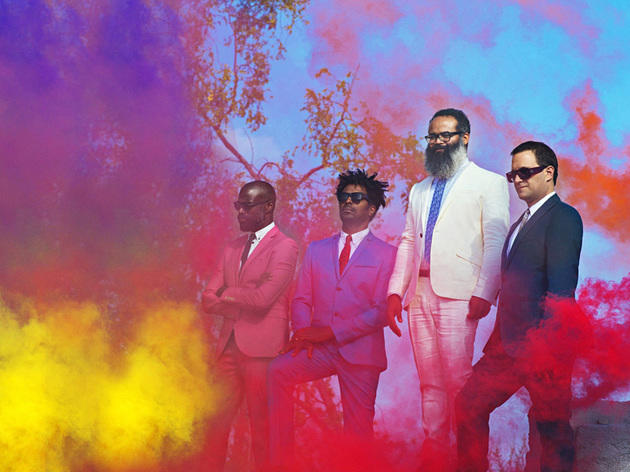 Sunday

Somehow TVOTR sound reenergized with every new album—and this is resoundingly evident in the band's sixth record. Seeds plays as a breakup album and folds equal parts playfulness and ah-fuckit despair into its mix. It's also the group's first outing without bassist Gerard Smith, who died in 2011, and feels like a courageous step into a future where nothing is guaranteed.
7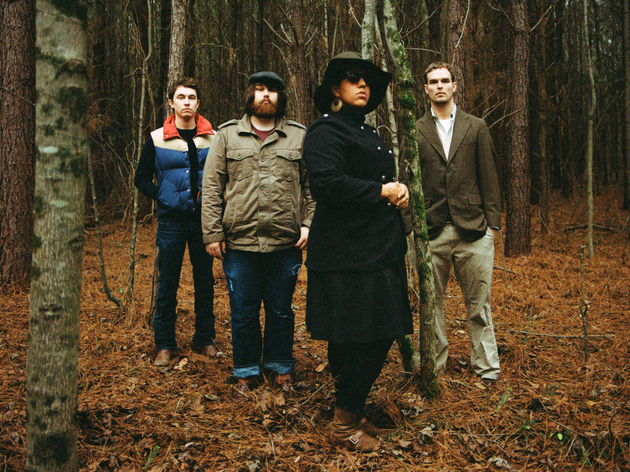 Friday

The Alabama neo-soul quartet branches out on anticipated second record, Sound & Color. Howling frontwoman Brittany Howard promised experimental detours into punk, funk and spaghetti western, and it certainly is a darker, weirder take on its retro rock. There is a heavy sense that they are trying too hard, and some of their ramshackle charm is missing, but Kings of Leon went through similar growing pains. What the Shakes have, however, is Howard's booming, hair-raising voice. They should hear it over in Gary.
6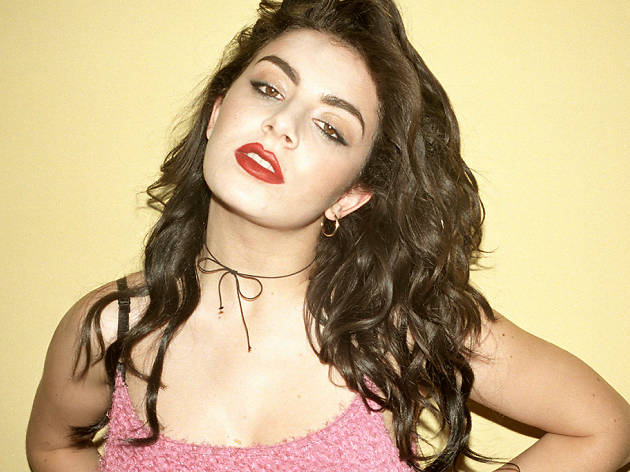 Photograph: Bella Howard
Saturday

What cruelty or stupidity buried Charli on the 13th line of the bill? The English pop starlet has had a string of smashes, from "I Love It" to "Fancy" to "Boom Clap." She's a punky, pink and brash singer who makes music like bubblegum-flavored water, and she's peforming on the eve of her 23rd birthday. It's going to be nothing but confetti, mascara and sweat.
5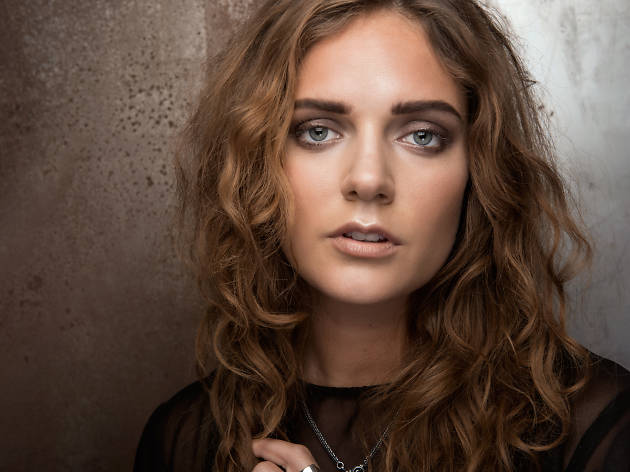 Photograph: Johannes Helje
Friday
The strength of this year's festival lies in its women and its Europeans. Along with Charli, there is Marina & The Diamonds, headliner Florence, Banks, Ryn Weaver (one of our
11 top new acts
) and Tove Lo—to name a few. Like Sia, much of this Swedish sensation's bombast sees her wrestling with her inner demons. Her hits are drowning in brown alcohol and black thoughts, but remain uplifting and make you want to karaoke like a diva into your beer bottle. So, yeah, like we said, she's Swedish.
4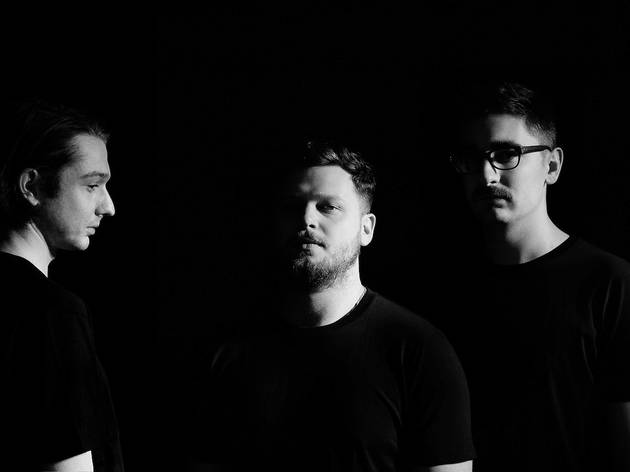 © Gabriel Green
Friday

The brilliant symbol-named quartet from Leeds, who have risen at a phenomenal rate, ply their crisp, off-kilter, bluesy alt.indie that alternately echoes Yeasayer and Jeff Buckley. Second album This Is All Yours further demonstrated its skill at oddly erotic dork-prog—and typographic dingbats. The band has a new ditty dubbed "Garden of England."
3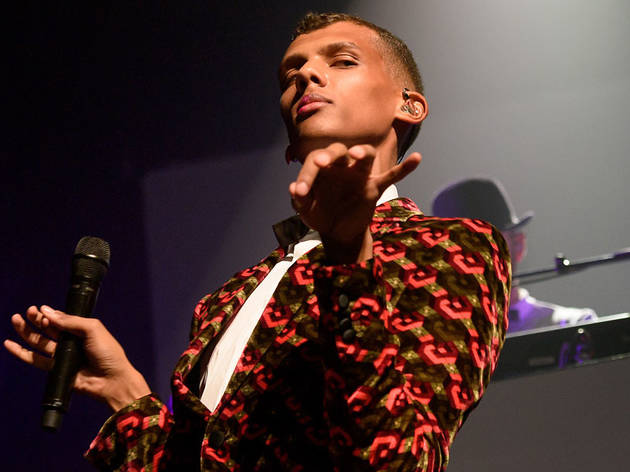 Filip Wolak
Sunday

Stromae is massive worldwide and a rising cult phenomenon in the States. Like soccer. And just like his national team, the Belgian kicked our American asses with his brilliant, soulful performance pop that transcends the language barrier. Aside from Sir Paul, no other performers backstage will likely attract more attention from fellow musicians. This clone made from the DNA of Bowie, Jacques Brel and Michael Jackson is pure art cool—and his tunes are banging. The 30-year-old reminds us we are likely no longer the driving marketplace in the world of pop culture.
2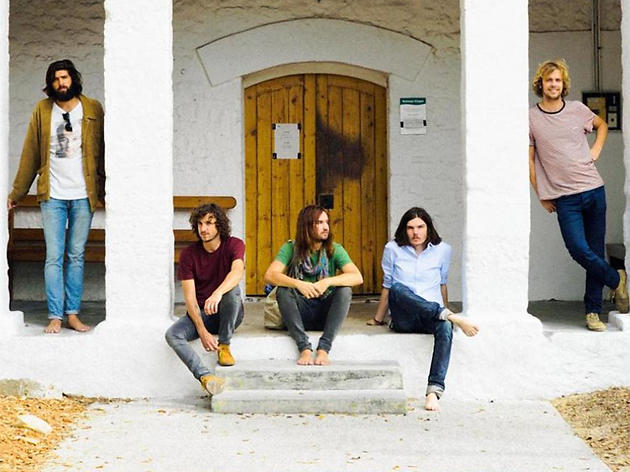 Photograph: Matt Sav
Saturday

The rock horoscope calls for the Year of the Impala. The Aussie act makes an anticipated return with its third album in 2015, and judging by first taste "Let It Happen," you might want to clear some space off near the top of that Best Albums list. The vintage psychedelic merchants delve into electronics on the eight-minute cut, pouring mushrooms on the club floor, in what could pass for a Daft Punk remix of the spaciest Pink Floyd.
1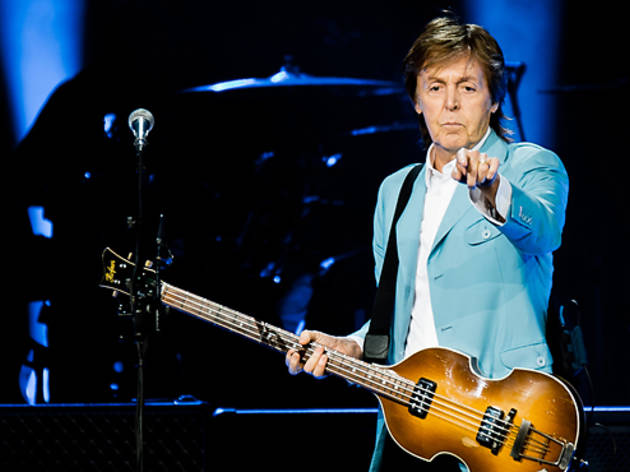 Photographer: cousindaniel.com
Friday

Macca has rocked Chicago so often of late he might as well open a tea house in the North Shore. Wrigley, United Center, now Grant Park. Known for his three-hour marathons of Beatles, Wings and solo hits, the Cute One should jog through a condensed set of the most obvious of his hundred classics. Let us guess: "Live and Let Die," "Hey Jude," "Let It Be." This is the one chance for thousands of milliennials to check "I saw a Beatle" off their bucket list. He still rips up a joint, unnaturally. Though the millions Lolla is paying him to play might explain the severe drop-off in starpower after the first two names on the bill. Who knows? Maybe new pals Rihanna and Kanye will show up. But we'd much rather hear "Tomorrow."