9 reasons to show up at Riot Fest 2015 early
Roll out of bed early to catch sets from GWAR, Alvvays, Death and more great bands at Riot Fest Chicago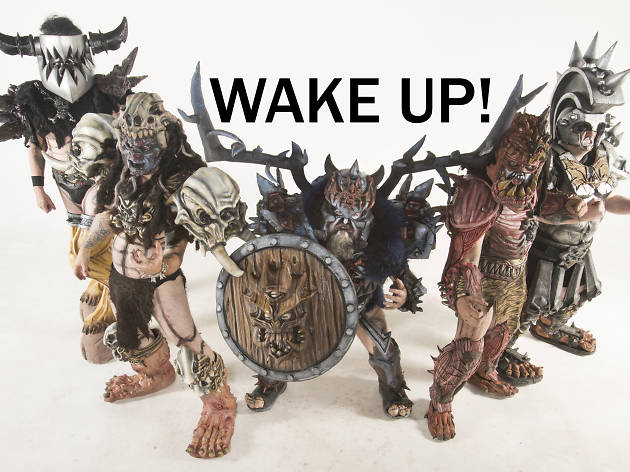 Riot Fest has arrived, meaning it's your last chance to stay out late attending aftershows and drinking at 4am bars with your festival crew. We don't want to ruin your final weekend of summer music festival fun, but you'll be missing out on some great acts if you don't show up to Douglas Park early. We scoured the pre-3pm portion of Riot Fest's schedule and gathered a list of bands that are worth the extra cup of coffee.
RECOMMENDED: Our complete guide to Riot Fest
The best bands playing early at Riot Fest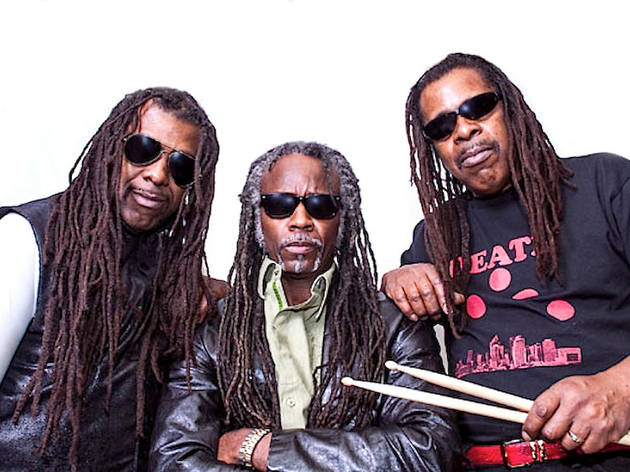 Death
Friday at 1:15pm, Rock Stage

When a trio of brothers living in Detroit recorded a collection of heavy, aggressive songs in the early '70s, the punk rock movement was still a few years off. Now the group's visionary music has become the subject of a documentary (A Band Called Death) and a series of archival releases by local label Drag City. Reunited and touring behind a brand new record, Death has been brought back to life.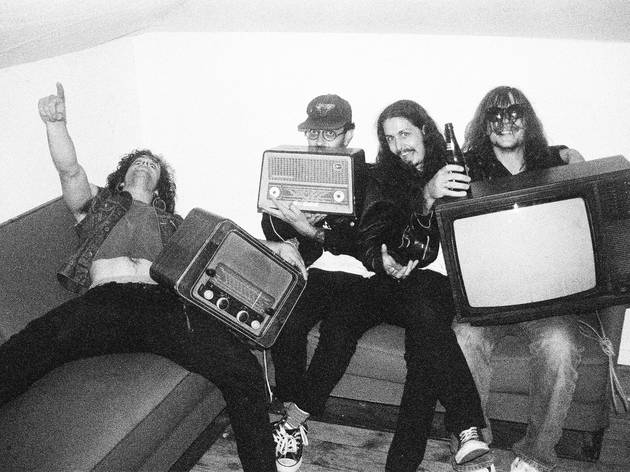 Dirty Fences
Friday at 1:45pm, Rebel Stage

Times Square is devoid of porn theaters and CBGB has been turned into a boutique store, but the Big Apple's grimy punk spirit lives on through the music of bands like Dirty Fences. The Brooklyn outfit's latest album, Full Tramp, is full of songs that rarely break the three-minute mark, paying homage to forebearers like the Ramones and the Dictators.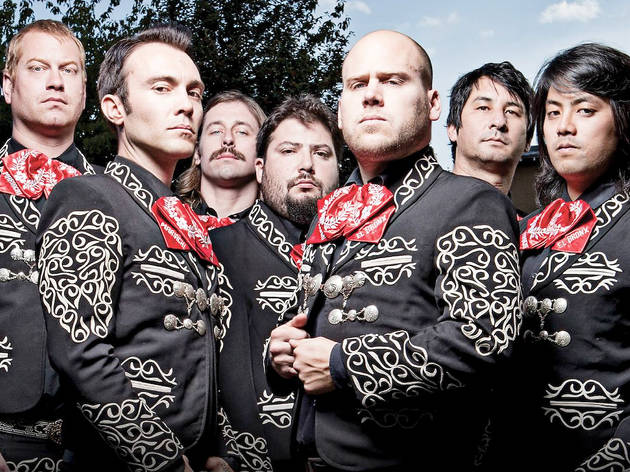 Mariachi El Bronx
Friday at 2:30pm, Roots Stage

When Los Angeles hardcore punk band the Bronx needs to blow off some steam, its members put on charro outfits, add a horn section and become Mariachi El Bronx. The group's original tunes aren't exactly authentic (most of the lyrics are in English, not Spanish), but it's clear these guys are huge fans of Mexican folk music.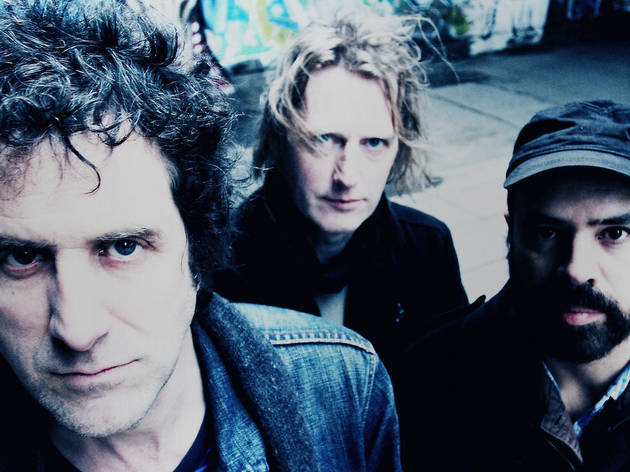 Swervedriver
Saturday at 1:30pm, Rock Stage

In the early '90s, Swervedriver cranked up the distortion and played guitar rock that got lumped in with the burgeoning UK shoegaze scene. I Wasn't Born to Lose, the group's first album in 18 years, hews closer to the genre's woozy, reverb-ridden sound—it's not a bad soundtrack for your Saturday morning hangover recovery.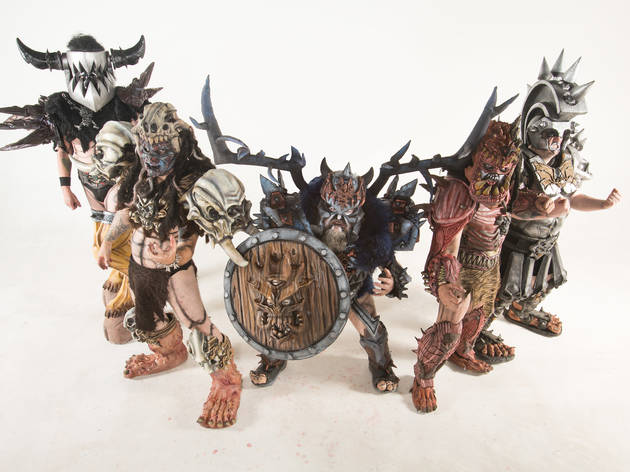 GWAR
Saturday at 1:40pm, Rise Stage

When frontman Dave Brockie (better known as the foul-mouthed Oderus Urungus) passed away suddenly last year, GWAR soldiered on, showing up at Riot Fest 2014 to play an emotional (and bloody) set. The costumed scumdogs are still a spectacle to behold, combining thrash metal with theatrical decapitations and maimings fit for a high school stage production.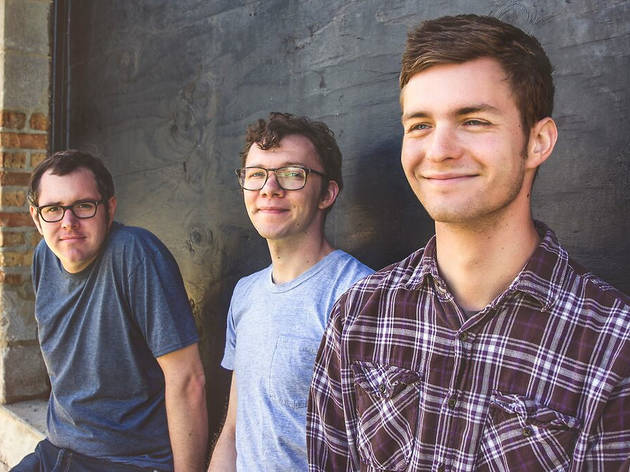 Meat Wave
Saturday at 3pm, Revolt Stage

Local post-punk trio Meat Wave specializes in the kind of taut, energetic arrangements that make you want to crack one more beer and stay out late. After signing to Side One Dummy earlier this summer, the band is preparing to release Delusion Moon on September 18, an album based around lunar cycles and something called "moon sickness." As long as it plays out against a barrage of power chords, we'll be listening.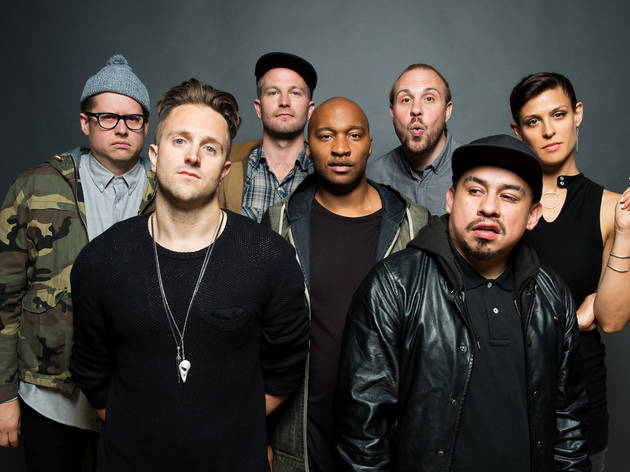 Doomtree
Sunday at 1:30pm, Rock Stage

Minneapolis collective Doomtree has been at the forefront of the alternative hip-hop scene in the Twin Cities for more than a decade, counting folks like P.O.S. and Dessa among its ranks. Those looking for something a bit more grounded than the grandiose rhymes of Snoop Dogg and Ice Cube should check out this group's lesser-known (but equally talented) emcees.
Alvvays
Sunday at 1:40pm, Rise Stage

Canadian popsters Alvvays were the indie darlings of 2014, armed with a record of catchy tunes that topped college radio charts and year-end lists alike. After a summer spent sharing stages with likes of Belle & Sebastian and Wilco, the quintet hits Riot Fest with all of its charm still intact.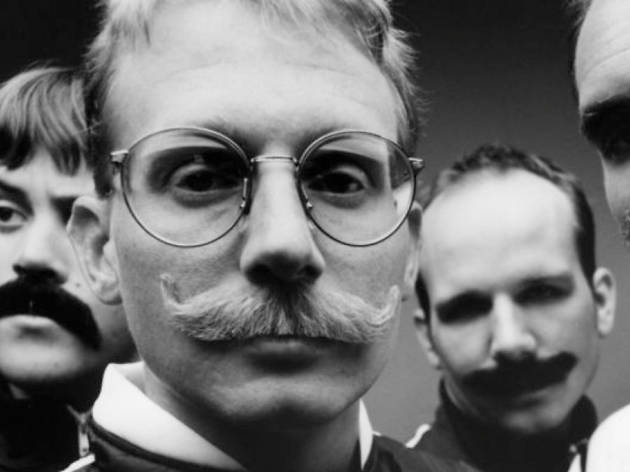 Hum
Sunday at 2:15pm, Riot Stage

Champaign, Illinois-based alt-rock outfit Hum went on hiatus at the turn of the century, reuniting for the occasional festival or one-off gig. The group comes to Riot Fest on the heels of a string of dates with Failure, which means you're likely to hear the most polished version of '90s radio hit "Stars" that the band has played in years. If that's not worth waking up early to see, we're not sure what is.