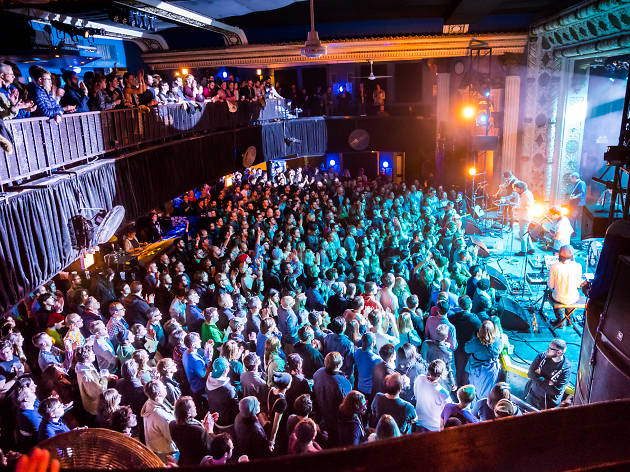 Chicago musicians share their favorite memories of local venues
Local artists reminisce about formative concerts, amazing gigs and other singular experiences that could only happen in a Chicago venue
With a few exceptions, Chicago music venues have been closed for more than five months now, and it's not looking like it will be safe to reopen many of them anytime soon. Whether you attended the occasional concert or were seeing multiple shows a week at the city's various clubs and concerts halls, you're probably feeling wistful about the experience of seeing someone sing or play an instrument within your immediate physical vicinity.
Chicago musicians are also feeling the absence of spaces to see live music, which also happen to be the same places that enable many of them to make a living by performing. We reached out to some of our favorite local artists and asked them to (briefly) describe their most memorable experience in a Chicago venue—from formative first concerts to raucous album release shows (and a few encounters with the legendary Sun Ra Arkestra).
As you read these recollections, please keep in mind that independent venues in Chicago and across the nation still need help. Congress left for a recess earlier this month without passing a pair of bills that could have provided venues with desperately needed financial assistance. Without places where local artists can perform, none of the memories you're about to read could have been made. There's no more crucial time to reach out to your legislators and support the National Independent Venue Association, if only to ensure that artists like these have stages to return to.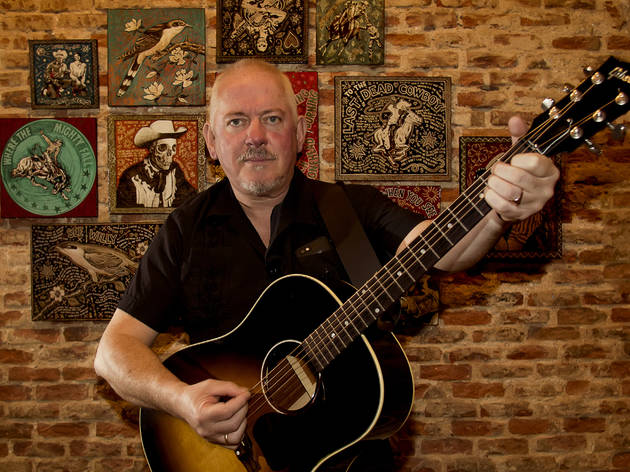 Photograph: Juan Perez-Fajardo
Jon Langford (The Mekons, The Waco Brothers)
"For the Mekons' 30th anniversary celebrations, we came into Chicago after a short rambling tour of North America and had a sold-out gig at the Hideout on Wabansia. We thought about adding a second show and someone had the brilliant idea to contact the Mutiny: a notorious dive on Western Ave with a 'Bands Wanted' sign painted in the window. Whoever answered the phone said we could play though they had never heard of us. The whole night was advertised as a benefit for Doctors Without Borders, and after our Hideout set we took the band, guest performers, gear and audience on a CTA bus trip to the Mutiny. It was chaotic and triumphant and after we'd finished the owner told us we were the second best band who'd ever played there!"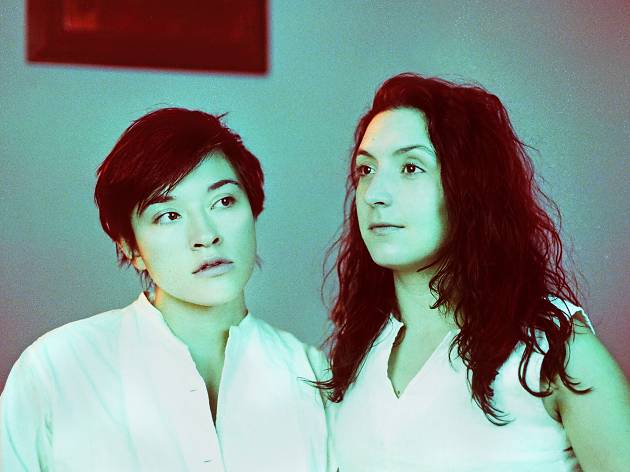 Photograph: Maren Celest
"The performance I saw with Travis from Ono at Elastic Arts a couple years ago was nothing short of amazing. I had listened to a lot of their records in the past, but this was the first time I was able to experience the music live and in person. Jeff Parker, Josh Abrams and Avreeyl Ra played the set afterwards and I don't think I have seen something live that matched that night since. I still relive how much fun that night was in my head—I think Elastic is such a special place because they are able to book such a wide variety of art, and operate as a community oriented space."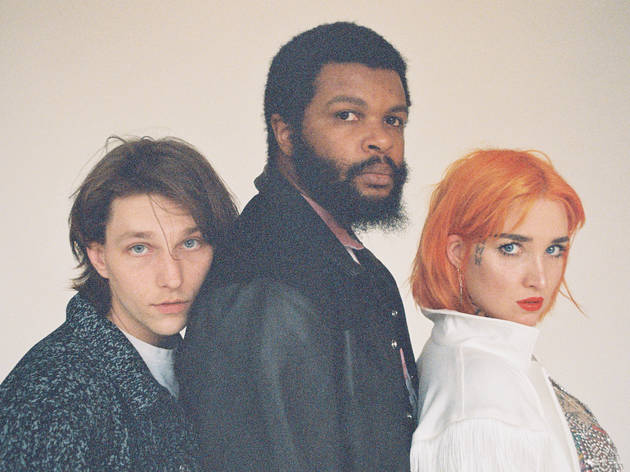 Photograph: Alexa Viscius
"One of my wildest Chicago venue memories comes from Dehd's record release show at Empty Bottle for our cassette Fire of Love. It was this incredible bill with bands we admired from the scene: Bunny and Coffin Ships (begged out of retirement for one last gig). It was the first time that we had ever sold out a venue and I couldn't believe the strength and support of the music community. It was a night of celebration with me and 300 of my best friends. I can still see all the smiles. In Chicago we show up for our own."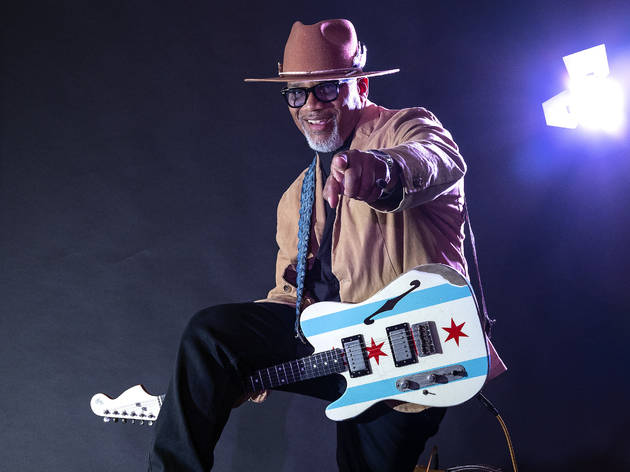 Photograph: Mike White
"I remember playing at Buddy Guy's Legends one night in 2012. I knew Buddy was at the bar so I started talking to the audience saying, 'If Buddy was here tonight he might be playing something like this,' and I started to play signature Buddy licks. Well, Buddy came up on stage and the crowd went wild and when I gave him the microphone he told me, 'I know what you're doing,' and proceeded to take one of my songs and change the words to fit his songs. That was a memorable night. To have the great Buddy Guy come up and sit in with me at a club gig… that could only happen in Chicago."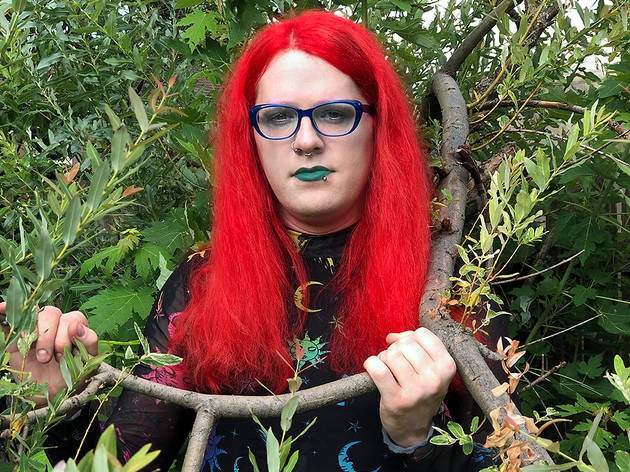 Photograph: Manda Boling
Angel Marcloid (Fire-Toolz)
"The Chicago music scene has delivered to me some of the most memorable and reaffirming moments I've had since moving here in 2012. I've been continuously astounded at how great it is. It is definitely my favorite thing about Chicago, hands down. The very first day I lived here I was having the time of my life watching White Suns demolish Quenchers (R.I.P.), and the last show I played was via The Hideout's Twitch channel for a well-attended record release event. And those are just bookends to many other great ones. I've always felt welcomed and supported in this scene."
Photograph: John Sturdy
Doug McCombs (Tortoise, Brokeback)
"The first concert I went to was Devo at the Aragon Ballroom in 1979. I just looked it up and it was July 13. I was looking forward to it for months because Devo was the only band I was interested in. I didn't own records by any other band until later that summer. I was 17, had just given myself a crewcut and I wore my Rector elbow and knee pads. Being from a small Illinois town, I was slightly overwhelmed by the carnival atmosphere of the concert. Even lined up outside the venue there was a level of weirdness and depravity that I was not used to. Some breasts were exposed. My mother came with me and took a hit off of someone's joint at some point. The music was amazing though sometimes hard to make out. I guess I thought it would sound like a record but it didn't. I was extremely into it. Indelible impression."
Photograph: Ricardo E Adame
Ben Billington (Quicksails)
"One of my favorite memories of playing music in Chicago is playing drums within the Plastic Crimewave Vision Celestial Guitarkestra at The Hideout's Block Party. Each year Steven Krakow would make an open call to join the 'guitar army' with all of us gathering in the Hideout parking lot to kick off the festival at high noon. We would play a psychedelic drone piece that often erupted into triumphant noisey rhythmic climaxes, creating dense and incredibly loud overtones that filled the surrounding air. My best pal Alejandro Morales and I would double duty on drums, always catching a rather *deep buzz* beforehand to maximize the psychedelic experience. It worked."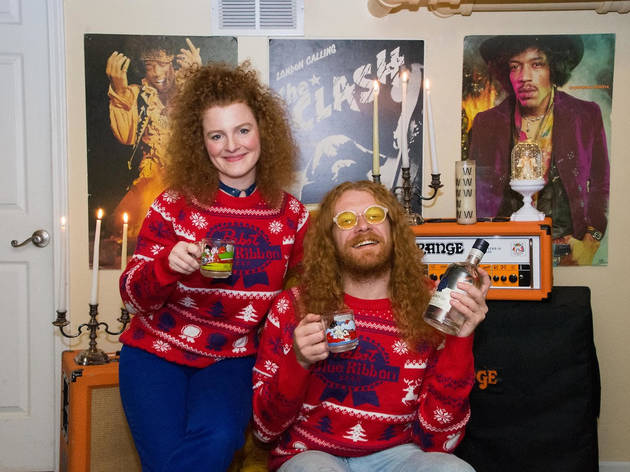 Photograph: Diane Alexander White
Miss Alex White (White Mystery)
"Many musical memories trace back to the Metro. I skanked it up as a wee tween at Jump Up! ska shows in the 1990s, sat outside on Clark Street when the power went out before the Donnas concert, witnessed the White Stripes open for Sleater-Kinney in the year 2000, then saw them headline a double header just two years later. The best concert was when White Mystery opened for Garbage in 2012, and played for a sold-out crowd. Shirley Manson jumped off the stage during soundcheck to shake our hands. The Metro is just that intimate of a venue."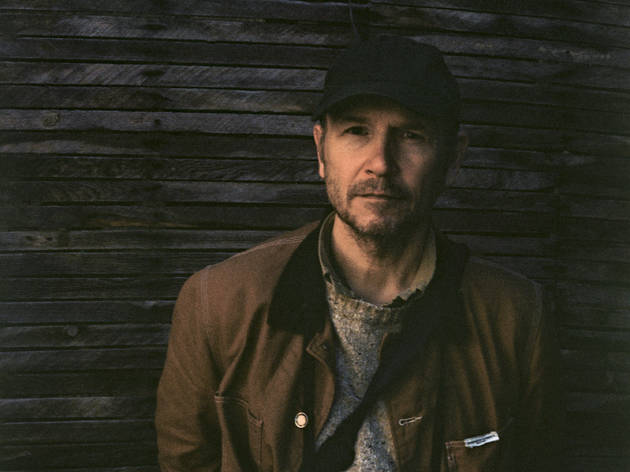 Photograph: Barry Phipps
Sam Prekop (The Sea and Cake)
"One of the most incongruous shows I've seen in terms of who's playing at what venue was the Sun Ra Arkestra at the Cubby Bear, just across the street from Wrigley Field. Needless to say it was an amazing show! They were impossibly packed onto that stage and I bought all of the records they had, which I still cherish to this day. I also remember James Iha from the Smashing Pumpkins coming up to me to say how much he was into Shrimp Boat, my band at the time. Well, I was happy to hear it!"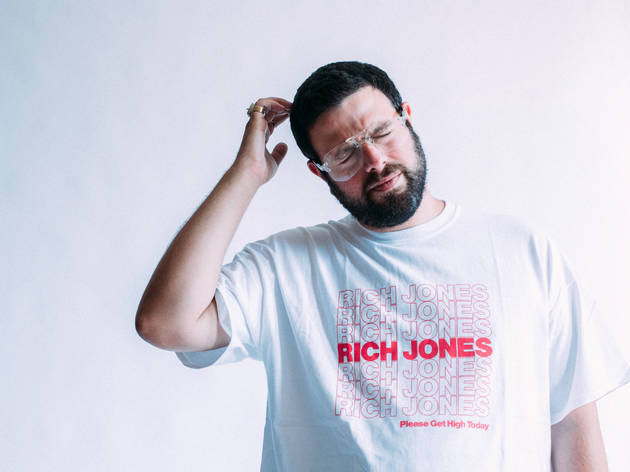 Photograph: Katie Levine
"I went to the Tonic Room four or five years ago when my friends The O'My's were playing a show around the new year. I went to stash my backpack in the basement and I see a plume of smoke in the back. I go to investigate and it's Dean Ween having a smoke, hanging out! He was booked to play Tonic Room that New Years and had come a few days early. Suffice it to say, we closed the club down and hung out long after and I had the rare opportunity to talk candidly and listen to a bonafide legend and swell guy. Wish I'd asked him if he'd met the Tonic Room ghosts."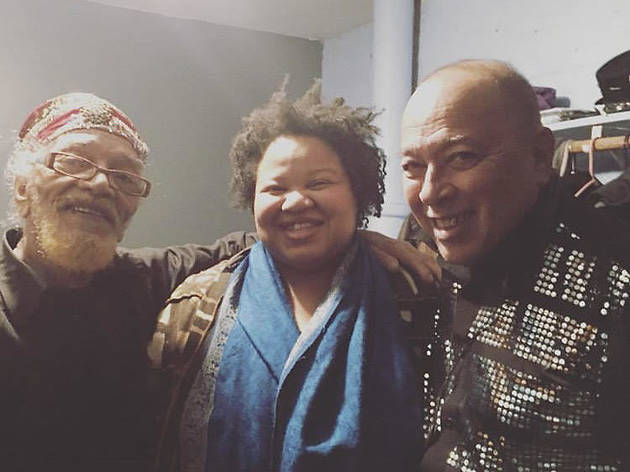 Photograph: Courtesy Angel Bat Dawid
"December 31, 2017: Two mystic travelers, Angel Bat Dawid and saxophonist Xristian Espinoza, embarked on a cosmic journey. The space: Constellation. The event: The Sun Ra Arkestra! Folks were swarming in with an air of deep excitement. Conducted by the legendary Marshall Allen, the Arkestra brought in the New Year with a Big Bad Bang. But wait! The voyage was not over... with instruments in hand, the two psychic healers headed to the 'The Breathing Room'… for the festivities had already begun. 'The Breathing Room' was hosting a nine-hour jam session! Oh, whatta night to the Cosmos and BEYOND!"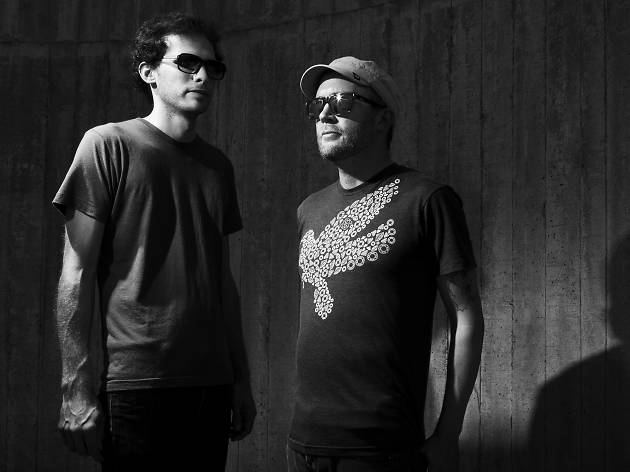 Photograph: Ebru Yildiz
Steve Reidell (The Hood Internet)
"My first visit to Metro was in 1999 when I saw Fantômas play. My friends and I got there early and scored a front-row balcony spot overlooking that beautiful proscenium and Dave Lombardo's very large drum set. A few years after I'd moved to Chicago, Metro was looking for a new art director. I never thought I'd land a job where the interview included discussing the newest Ted Leo album. It's an unequivocally special place to me. People throw around the term institution—Metro is one of those rooms truly deserving of the word."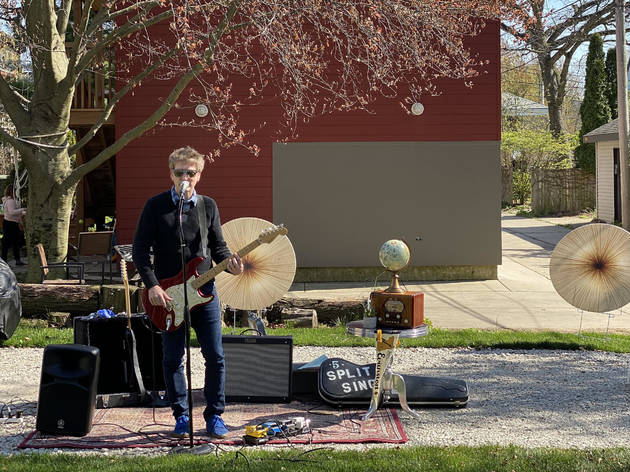 Photograph: Courtesy SPACE
Jason Narducy (Split Single, Bob Mould)
"In 1995, I was performing with a cellist named Alison Chesley. We called ourselves Jason & Alison. We never won any awards for that band name but we did start to have a modest following. We liked playing at Schubas because the staff treated us well and they paid us more than other clubs. We booked a show there with their talent buyer, Anastasia Davies. She asked if we'd like the show to be non-smoking. We didn't know this was even possible at the time but we immediately accepted. When we arrived at the venue for soundcheck, owner Mike Schuba was on the stage with a carpenter. They were building a small platform for us to play on. 'You guys sit down when you play. It's going to be a full house tonight, so I want to make sure everyone can see you two.'"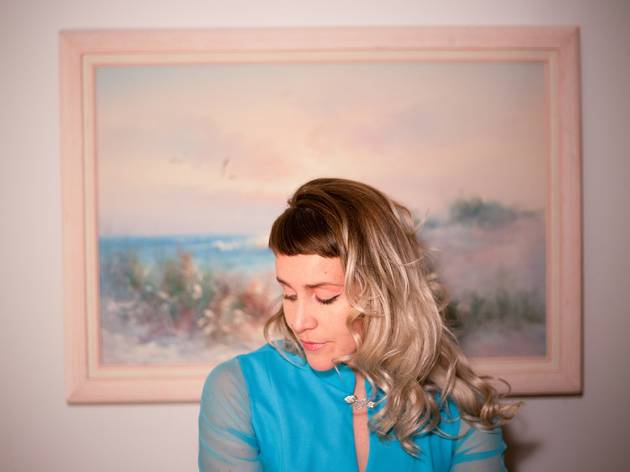 Photograph: Rachel Winslow
Vivian McConnell (V.V. Lightbody)
"It seems like forever ago, but Tomorrow Never Knows back in January was so dear to me. I played two nights in a row at Lincoln Hall—V.V. with Stella Donnelly and The Ophelias on Friday night and Valebol on Saturday with Luke Titus and Resavoir. Stella had to cancel her U.S. tour, so we scrambled to get two more Chicago bands (Paul Cherry and Claude). It ended up being such a good night—even in a huge snow storm, Chicago showed up. The next night was magical, too: Valebol covered Kylie Minogue and I played some flute with Resavoir (I'm a huge fangirl so this was special and also nerve-wracking). It was an unbelievable week of local music that I felt so grateful to be a part of and witness."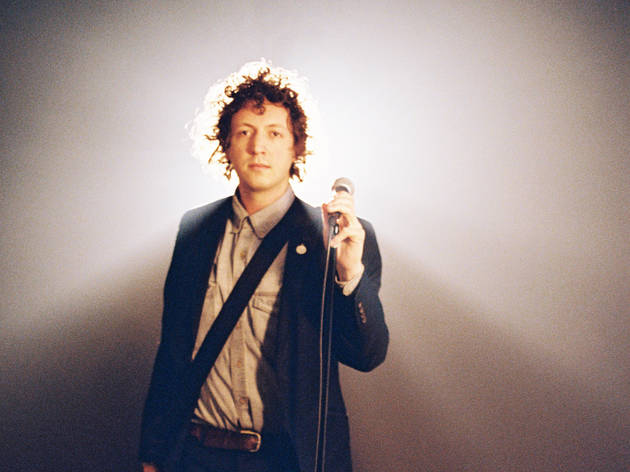 Photograph: Alexa Viscius
"Some years back, Constellation had The Arkestra come through for a few New Year's Eve shows. I was working around the corner, but I snuck over a few times to catch some of it. I remember the crowd was a little stiff at first, but as the horn section started moving about the space, the baritone player recognized a former Arkestrian in the seats from the Sun Ra days, Avreeayl Ra (a phenomenal drummer and a Chicago scene regular) and his wife. They both popped up, hugged the bari player while he was playing and started dancing—the crowd followed suit."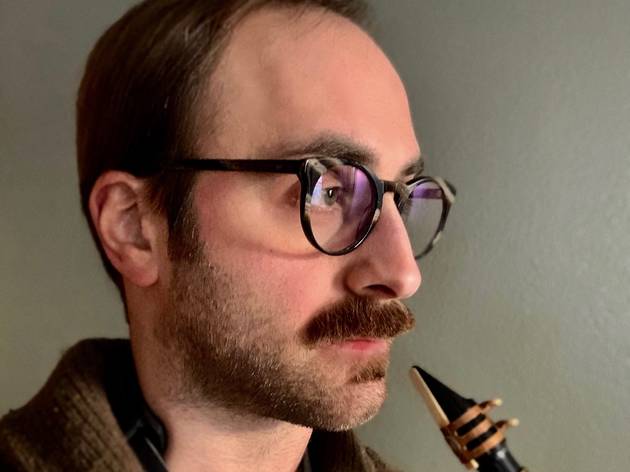 Photograph: Courtesy Nick Mazzarella
"The best moments in improvised music are created by a combination of sequences of thoughtful decisions, a certain amount of risk-taking, and communication between musicians and with the audience. While it is impossible to truly quantify success or failure in this arena, there is nevertheless an intuitive sense musicians and listeners seem to share that enables them to recognize when a given improvised performance is special. One such concert that I'll never forget, and which I had the good fortune to participate in, took place at Co-Prosperity Sphere on January 19, 2018. It was a celebration of the 10th anniversary of my trio with Anton Hatwich and Frank Rosaly, and a recording of that set was released the following year as our fourth album Counterbalance. Besides the fact that we were quite literally surrounded by family and friends as we played, exactly what made that night special I am not able to verbalize. What I can say is that the experience was a reminder to me of what is possible when musical improvisation manages to live up to its ability to communicate ideas that are, as drummer Avreeayl Ra says, 'beyond language.' It was also one of those rare instances in which there was no doubt the message had been received."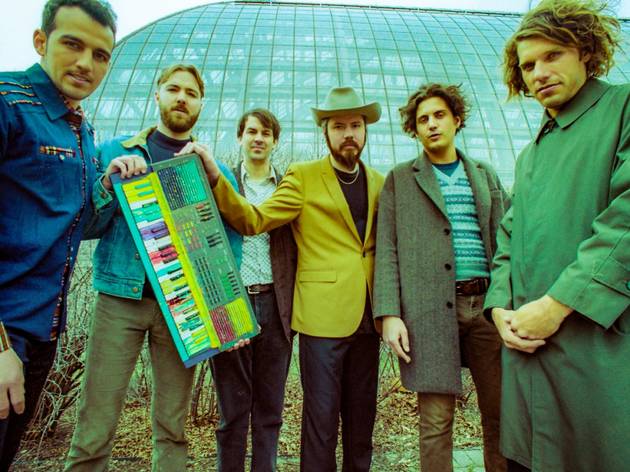 Photograph: Tim Nagle
Mikey Wells (Spun Out, Ne-Hi)
"In 2016, I had a shift at the Empty Bottle during game 7 of the Cubs 2016 World Series. This was when the Bottle still had a TV at the corner of the bar, but rarely would there be a crowd there for sports and not music. Protomartyr was playing that night, so there was definitely a decent crowd, but most of them were glued to the TV during the game (and the openers' sets). Just before Protomartyr's set the Cubs won, ending the series, and the energy was pretty crazy out on the street and in the venue and then the band just ripped into their set after saying, 'Next year it's the Tigers turn!' (them being from Detroit), which I thought was funny."