Concerts in Chicago in October 2019
Autumn is here, along with concerts from Madonna, Bon Iver, Joanna Newsom and more amazing performers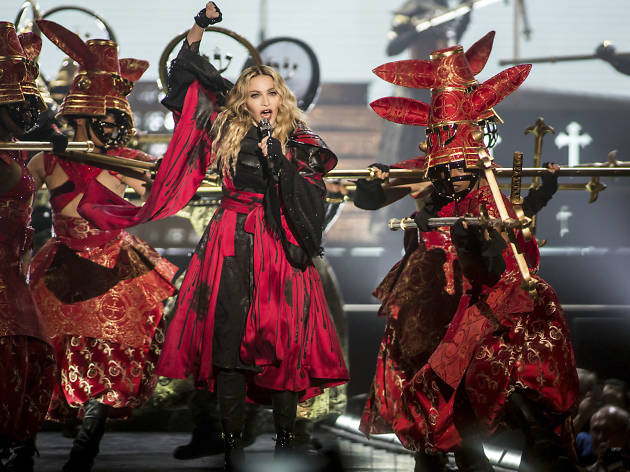 Looking for the most bountiful month for Chicago concerts, it's got to be October. After the summer festival season has closed down for good, the city's concert venues reap the rewards, booking acts that skipped outdoor show in favor of indoor autumn gigs. Find even more amazing shows with our guide to concerts in Chicago in October.
RECOMMENDED: Our complete calendar of concerts in Chicago
Concerts in Chicago in October
Music, Pop
Chicago Theatre | Chicago, IL, Loop
Madame X, the 14th studio album from Madonna, casts the 60-year-old Queen of Pop as a secret agent, taking on different guises and identities as she travels across the world—a concept that will undoubtably serve as an excuse for a cavalcade of costume changes during live performances. Crafted in the wake of Madge's recent move to Lisbon, Portugal, her latest record oozes with the trendy sounds of Latin pop, including the sultry lead single "Medellín" featuring Columbian singer Maluma. Collaborations with rappers Quavo and Swae Lee suggest that Madonna will also be dabbling in some trap-tinged tunes, which seem destined to rank among her most desperate attempts at cultural relevancy (remember the EDM bangers from her last few records?). Thank goodness that she has multiple decades worth of classic pop songs to fall back on.