Concerts in Chicago in October 2018
Autumn is here, along with concerts from the likes of Gorillaz, Elton John, Nine Inch Nails, Christina Aguilera and more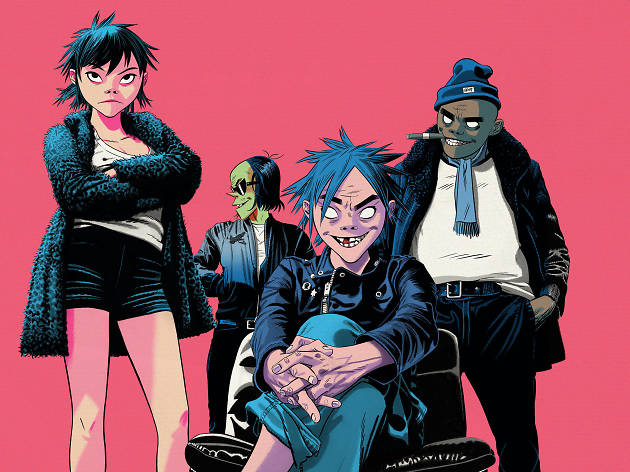 Looking for the most bountiful month for Chicago concerts, it's got to be October. After the summer festival season has closed down for good, the city's concert venues reap the rewards, booking acts that skipped outdoor show in favor of indoor autumn gigs. You'll find Elton John, Justin Timberlake, Fleetwood Mac and Gorillaz taking over the United Center, Ed Sherran headlining an evening in Soldier Field and Phish playing three nights at Allstate Arena. Plus, Nine Inch Nails will spend three evenings at the Aragon and Ween will headline a special Halloween concert. Find even more amazing shows with our guide to concerts in Chicago in October.
RECOMMENDED: Our complete calendar of concerts in Chicago
Concerts in Chicago in October
Even if you didn't catch his controversial cameo on Game of Thrones, you've surely heard "Shape of You" blasting from a car at least a hundred times this year. Taylor Swift's good friend Ed Sheeran is still winning (adolescent) hearts and minds, so of course he's also headlining Soldier Field Stadium.
While a rough Super Bowl appearance and the questionable roll-out of his latest album weren't great looks for J.T., the pop superstar's swagger and charisma have gotten him through worse scrapes. For better or for worse, Man of the Woods is more of what Timberlake does best, combining taut pop production with nods to funk, electronica and country. The merch stand will probably look like a Pendleton catalog and you'll probably be subjected to that camo-deer suit jacket again, but that's price you'll have to pay to hear "SexyBack" live.
Music, Rap, hip-hop and R&B
Last summer, Damon Albarn and his cartoon band threw a house music dance party on the shores of Lake Michigan when Gorillaz kicked off its North American tour in Chicago. A little more than a year later, the group has a new album, The Now Now, which functions as a solo record by animated Gorillaz frontman 2D. The group's latest electro-pop ballads don't quite live up to the cosmic funk that Albarn explored on Humanz, but the project's new arena show should be as thrilling as ever—expect sing-along renditions of "Clint Eastwood" and " Stylo" as well as apperances from a few special guests (Vince Staples, Jamie Principle and Del the Funky Homosapien showed up in Chicago last summer). Los Angeles neo-soul outfit the Internet open the show.