Concerts in Chicago in October 2018
Autumn is here, along with concerts from the likes of Gorillaz, Elton John, Nine Inch Nails, Christina Aguilera and more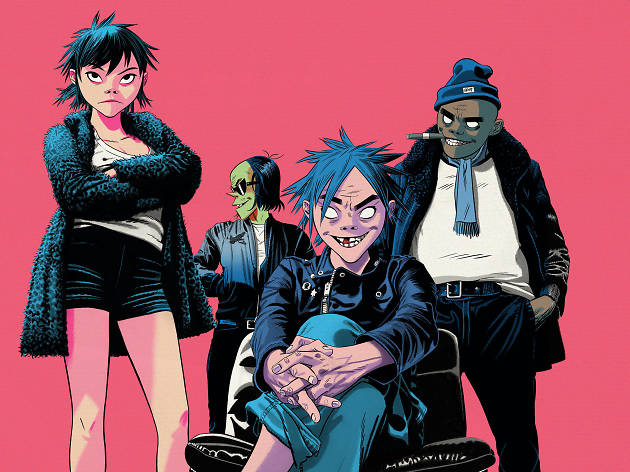 Looking for the most bountiful month for Chicago concerts, it's got to be October. After the summer festival season has closed down for good, the city's concert venues reap the rewards, booking acts that skipped outdoor show in favor of indoor autumn gigs. You'll find Elton John, Justin Timberlake, Fleetwood Mac and Gorillaz taking over the United Center, Ed Sherran headlining an evening in Soldier Field and Phish playing three nights at Allstate Arena. Plus, Nine Inch Nails will spend three evenings at the Aragon and Ween will headline a special Halloween concert. Find even more amazing shows with our guide to concerts in Chicago in October.
RECOMMENDED: Our complete calendar of concerts in Chicago
Concerts in Chicago in October
Music, Classical and opera
Civic Opera House | Chicago, IL, Loop
If you've ever seen Rent, you'll probably recognize the plot of the Italian opera it was based on. In La bohème, four young Bohemians living in Paris struggle to pay the rent as they make art, fall in love and quarrel with one another. Giacomo Puccini's is one of the most popular operas (and a great place for first-time opera-goers to start) thanks to the identifiable narrative about being young and broke. Produced in collaboration with London's Royal Opera House-Covent Garden and Teatro Real Madrid, this classic production kicks off the Lyric's latest season before returning to the stage in January.