Lollapalooza 2015: We predict the headliners and lineup
Who will headline Lollapalooza 2015? We have a good idea. Here are odds of who will play Grant Park, from long shots like Kanye to sure bets like Sam Smith.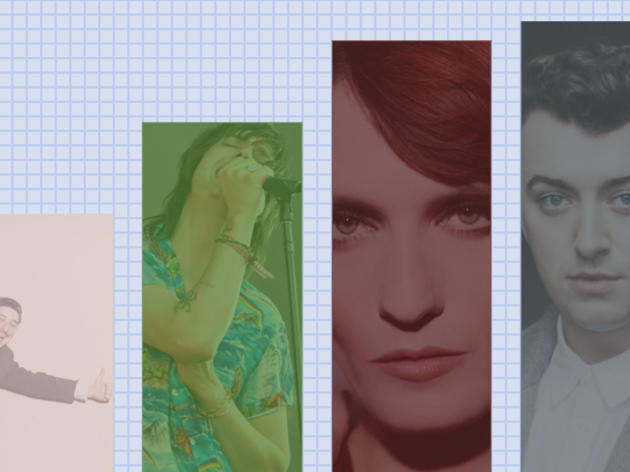 UPDATE: The official Lollapalooza lineup can be found here.
Predicting who will play Lollapalooza is not an exact science, but it is more than mere guesswork. A wealth of clues is lying on the Internet. First, there are the umpteen other summer music festivals. For example, the Squamish Festival in Canada the following August weekend has already released its bill. You can bet a bunch of those acts will be on the road for Lolla, which falls July 31–August 2. Then, of course, there are the numerous tour itineraries with suspcious Chicago gaps. Oh, like Florence + The Machine are just going to skip the third-biggest city in the US? Based on our detective work, here are the percent chances you will see certain big-name acts this year in Grant Park.
Because we're playing the odds, let's look at the most Vegas of numbers, 21 potential acts for Lollapalooza 2015.
RECOMMENDED: Previews, pictures and more from Lollapalooza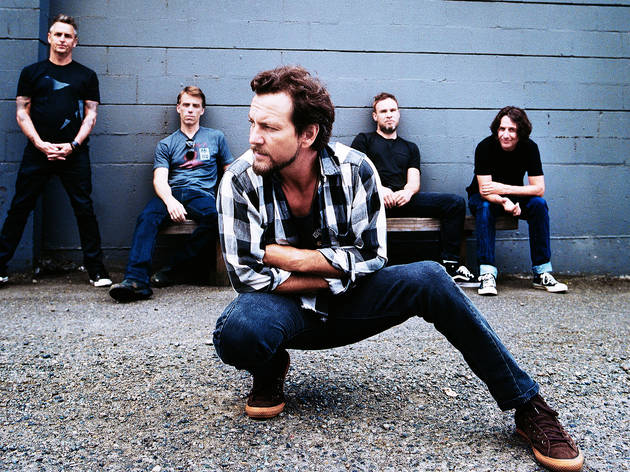 Photograph: Danny Clinch
Chance they'll be there: 30%
Past Lollas: 1992, 2007 (South America 2013)

Pearl Jam is a touring machine. The road dogs hit Wrigley a couple summers ago, and they have a long relationship with Lolla. That being said, they prefer to do their own thing.
Photograph: Michael J. Chen
Chance they'll be there: 33%
Past Lolla: 2010

Last summer, Ryan Gentles, the longtime manager of the Strokes, was sucked into the C3 empire. Now that the New York rockers, who tend to do a handful of big dates each summer, are under the same umbrella as Lolla, they will inevitably show up at some point. C3 loves to book its bands (which is why Blues Traveler has shown up). So far, the Strokes only have dates booked in May.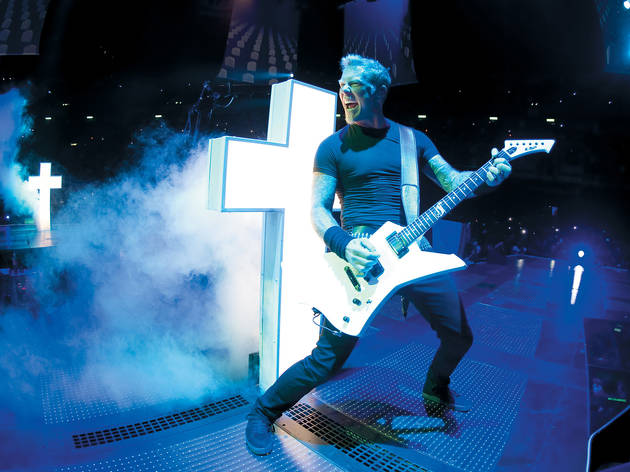 Chance they'll be there: 33%Past Lolla: 1996
The metal titan burned us last year, when
we predicted
it'd have heads banging. But our reasoning still stands: Lolla producer C3 Presents put together Metallica's Orion Festival, and there's always a hard rock dinosaur on the bill. Lolla can never let go of the '80s and '90s. Metallica has dates booked in Europe in June and August.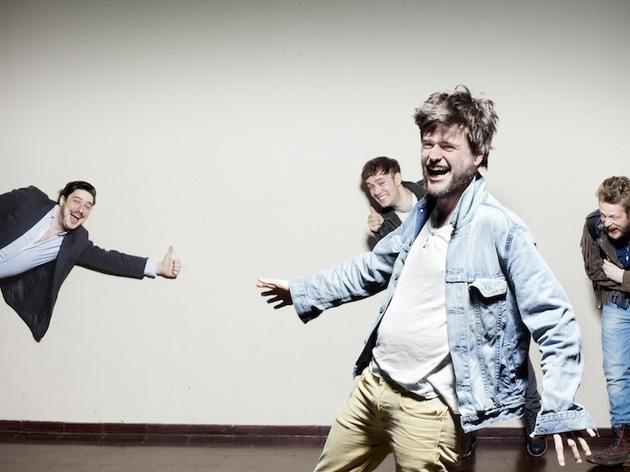 © Pal Hansen
Chance they'll be there: 49%
Past Lollas: 2010, 2013

After wrapping up a European jaunt in mid-July, the reunited banjo-pop act are heading to Squamish Festival in Vancouver (which they list as being in the "US" on their tour page) on August 7. Hey, Chicago is in between Portugal and British Columbia. But, Mumford was just at Lolla in 2013 and are also the big get of competitor Bonnaroo.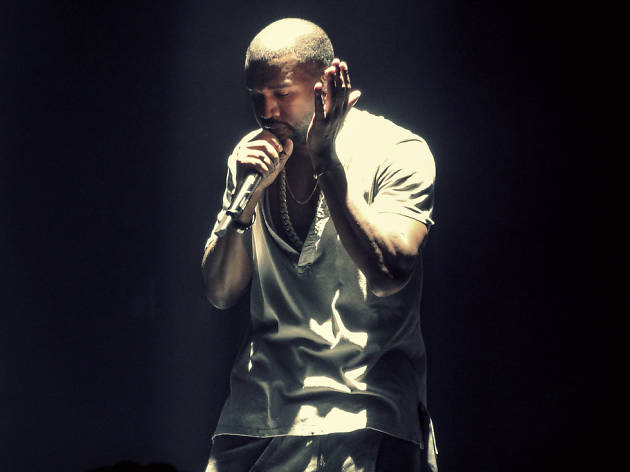 Photo: Josh Mellin
Chance he'll be there: 50%Past Lolla: 2006, 2008 (Chile 2011)
Yeezus is overdue for a homecoming. Rihanna, who duets with the ugly sneaker designer on the rather awful "FourFiveSeconds," was a surprise guest at Lolla last year. The two are touring together this summer, and Kanye will have a new record to promote. That being said, the first
confirmed date
puts him in Estonia the week before Lolla.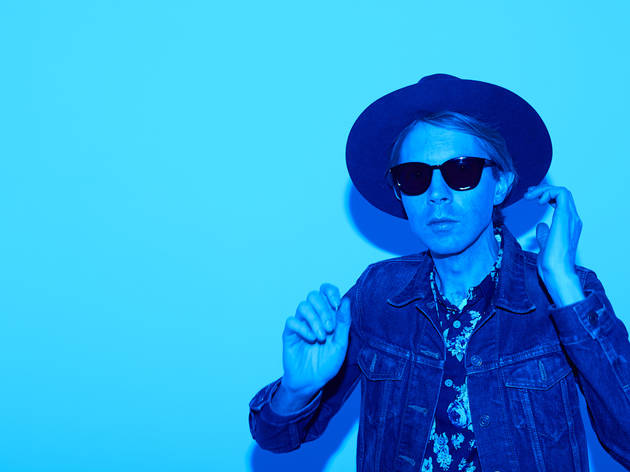 Photograph: Peter Hapak
Chance he'll be there: 60%
Past Lollas: 1995, 1997

Somehow, Beck has yet to hit a Chicago Lolla. Like we said, Lolla loves some '90s nostalgia. He headlined Pitchfork last year, and those two fests tend to swap acts summer-to-summer. After scoring big at the Grammys, his profile is as big as its been since Clinton was in office, and he promises to have an upbeat follow-up to Morning Phase out soon. After some May dates in the States, he only has a Norwegian fest booked for mid-August.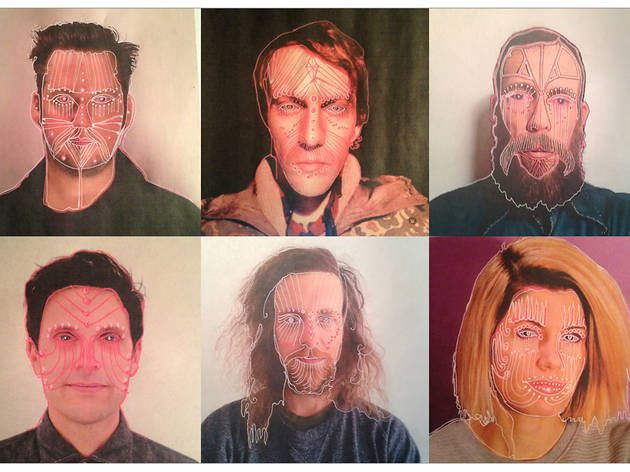 Chance they'll be there: 65%
Past Lolla: 2007

Considering the band has been kicking around for a couple decade, and spent a good deal of time in Chicago recording its seminal The Moon & Antarctica album, Modest Mouse is a Lollapalooza rarity. After being away for years, dealing with the loss of a founding bass player, chipping away at a new record, the nautical-theme–loving stalwart is back. The weekend before Lolla, the Mouse is in Toronto for HomeAway Fest. Seems quite likely they'll trace their way down the Great Lakes.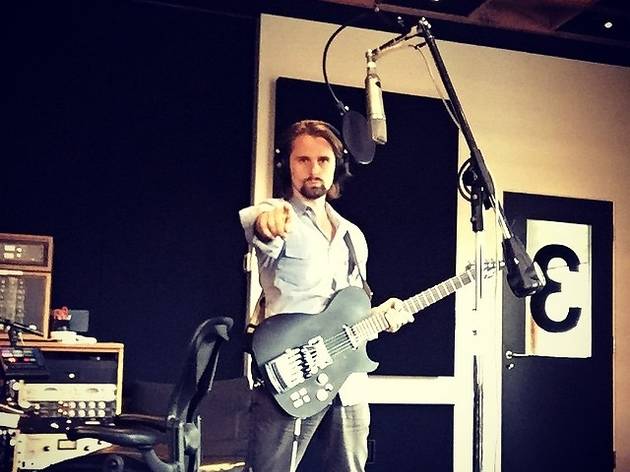 Chance they'll be there: 65%
Past Lollas: 2007, 2011, 2014 (Brazil)

Lolla loves a big modern arena rock act, and there are few bigger than this dweeby power trio. A sort of Rush for the Red Bull generation, Muse is wrapping up work on a new record. Fair warning.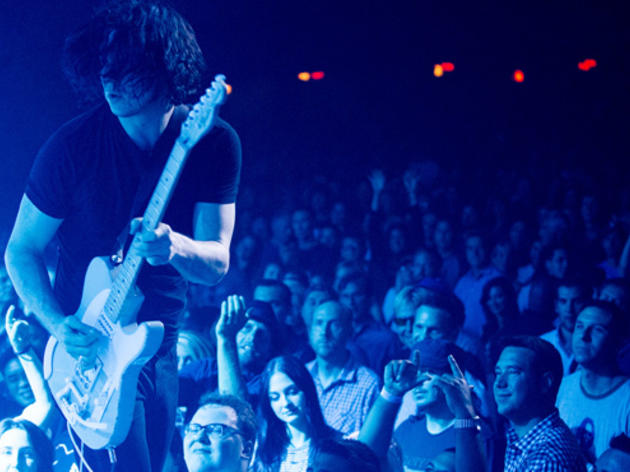 Photograph: David James Swanson
Chance he'll be there: 75%
Past Lollas: 2006, 2008 (with the Raconteurs), 2012 (South America 2015)

Boy, does Lolla love Jack White. Though, oddly, the White Stripes never played the fest, the guitarist has been booked almost as much as his blues-rock rivals, the Black Keys. (By the way, there's always a chance those six-timers—seven if you count Auerbach solo—will be back. Because of course.) He's headlining the Lollapaloozas in Chile, Argentina and Brazil in March.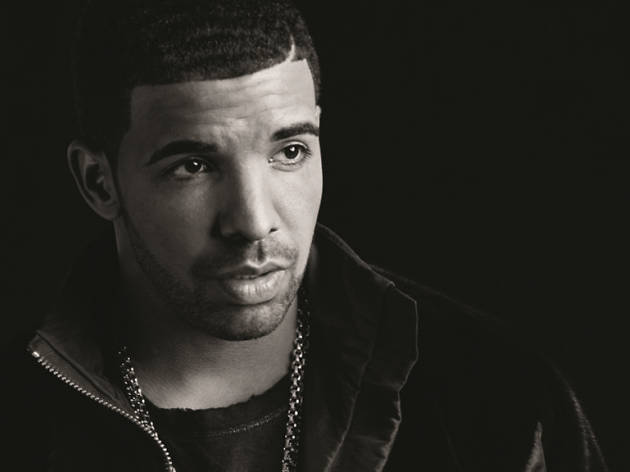 Chance he'll be there: 79%
Past Lollas: None

A safer bet than Kanye (and just, well, safer overall), Drake has been throwing his own OVO Fest in Toronto the same weekend as Lolla for a handful of years. That means he'll be 8 hours away all weekend. Likely then. But if OVO is truly his baby, might he stick around to oversee it all weekend? Eh, probably not. Money is money. He's the Outkast of this year, seemingly atop every festival bill in the country.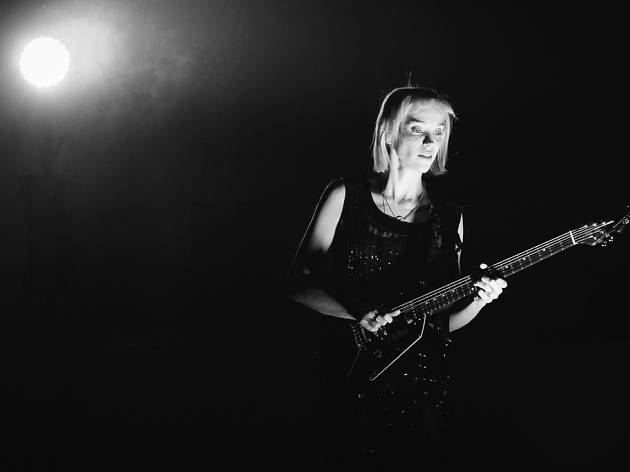 Photographer: cousindaniel.com
Chance she'll be there: 80%
Past Lolla: 2015 South America

Another star of Pitchfork 2014 who has seen her stock rise thanks to her Grammy, St. Vincent has yet to shred at a Grant Park 'Palooza. She's booked for the South American editions this spring. Despite the fact she's hit Chicago a few times over the last 12 months, we see her as something close to a lock.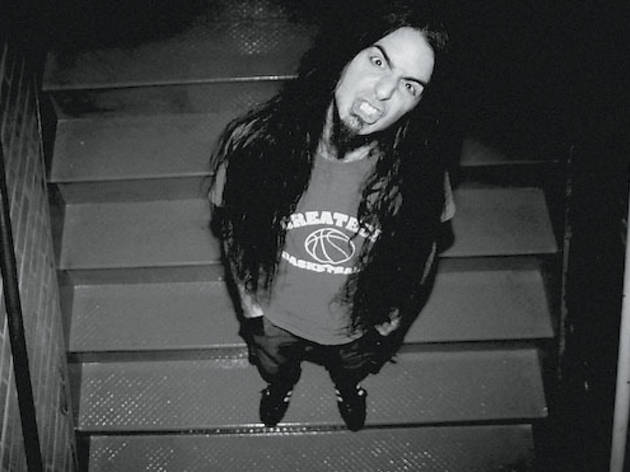 Photograph: Mel D. Cole
Chance he'll be there: 84%Past Lollas: 2009, 2012
And so we enter the EDM portion of the predictions. With
Spring Awakening
and
North Coast
sucking up a good number of DJs, Lolla has a shallow pool from which to fish. Bassnectar, a C3 client, is a regular headliner at electronic fests in Chicago, and he seems to be on a three-year cycle with Lolla. The hippie king of the low end is an outside shot for the sixth headliner slot, and a safe pick for a Perry's Stage closer.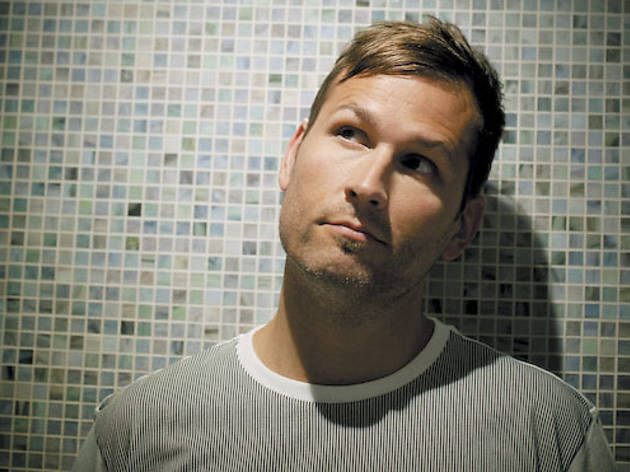 Photograph: Mark Owens
Chance he'll be there: 85%
Past Lollas: 2009, 2010, 2012, 2013 (South America)

An Evanston native, Kaskade has twice topped the bill at Perry's Stage, and seems primed to be that token EDM act on a main stage in 2015. After raking in cash in Vegas for a good portion of the summer, he's also heading to Squamish.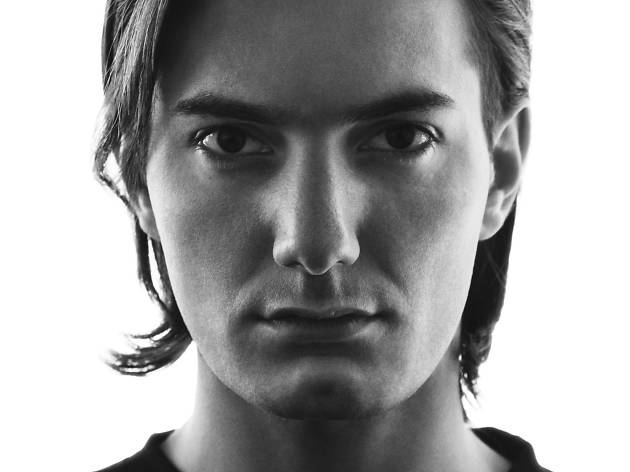 Chance he'll be there: 86%
Past Lollas: None

The 23-year-old Swede is the rare hot beat-maker to not have hit a Lolla stage. He's one of the major dance acts at Coachella and his "Heroes (We Could Be)" is a Top 40 smash. He has gigs booked in Europe up through late July. As he's not slated for Spring Awakening, we peg him as the most likely EDM headliner at Lolla. There's always one.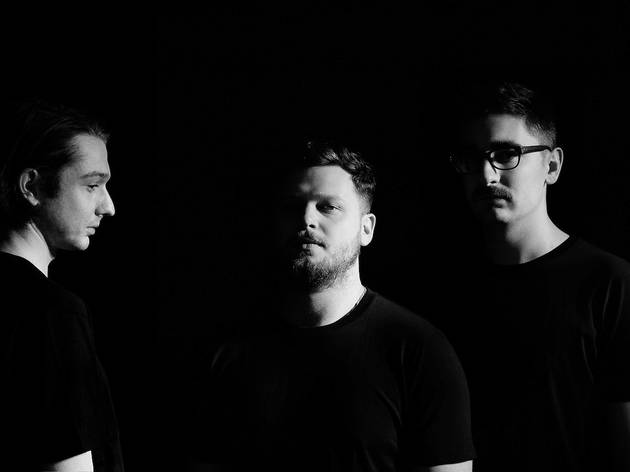 © Gabriel Green
Chance they'll be there: 87%
Past Lolla: 2013, 2015 (South America)

One of the more unlikely and pleasantly successful rock acts of recent years, Alt-J drew a sizable crowd on the back of its debut. Currently deep into a tour for a non-slumping sophomore release, the British prog-pop band is booked for Lollas south of the equator in March. Could this be a headliner? It's fringe at best, but expect them on a big Grant Park field late one day in early August.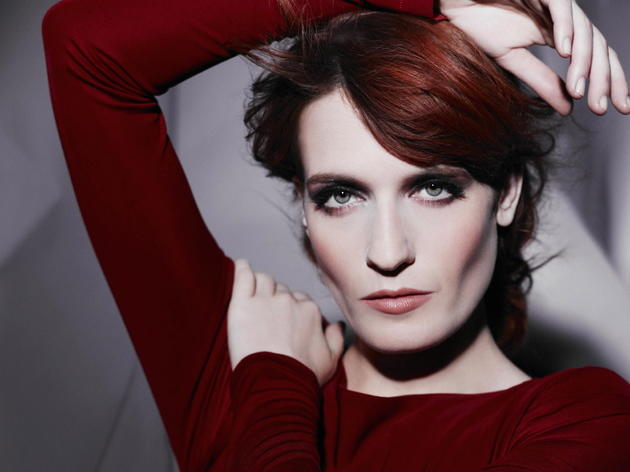 Chance they'll be there: 91%
Past Lolla: 2012

The British belter has a new record soon, How Big How Blue How Beautiful. The last time Florence hit the stage in 2012, surfing the blast of her popularity explosion, she easily outdrew the headliners on the north field. She should have been headlining then; she will be this time. She has a gap in her tour schedule for Lolla weekend. The only thing keeping this from 100%? She's in Europe in July and August. Still, planes.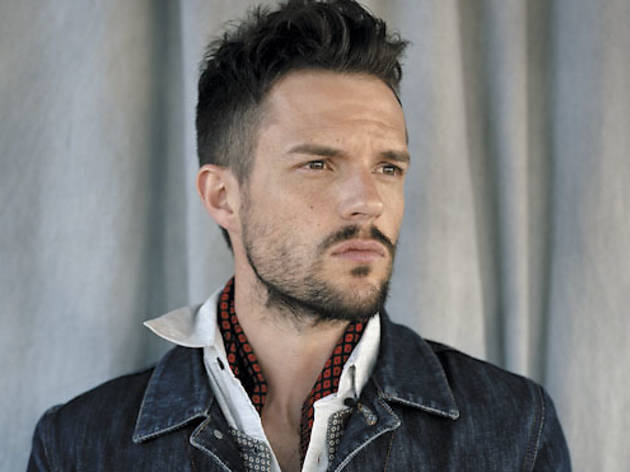 Photograph: Lucy Hamblin
Chance he'll be there: 95%
Past Lollas: 2005, 2009, 2011, 2013 (with the Killers)

The Killers frontman releases his second solo album, The Desired Effect, in May. As you can see above, Lolla adores the Killers. He's another one at Squamish, and we'd be shocked if he wasn't at Lolla, one of those twilight acts just before a headliner.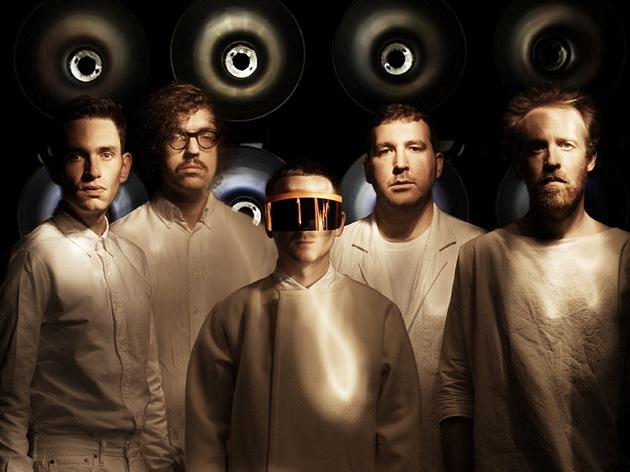 © Steve Gullick
Chance they'll be there: 98%
Past Lollas: 2006, 2010, 2013

The synth-pop aces are one of the more reliable festival acts. Their songs get people moving live. The Brits booked a tour to promote its upcoming Why Make Sense? and failed to include Chicago. Yet another Squamish act, we can't imagine how they miss Lolla. They'd make a cool lead-in for Kanye.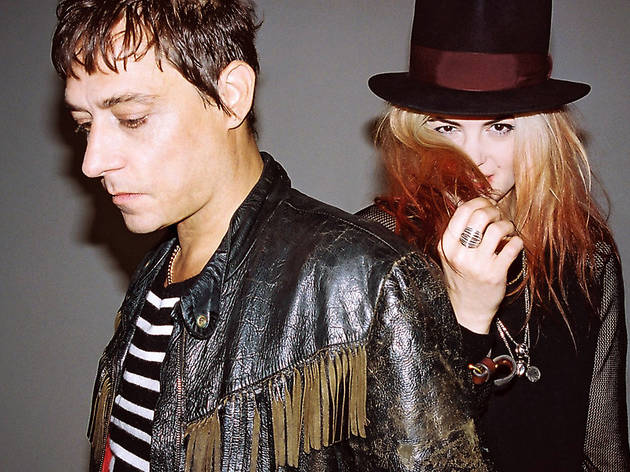 Chance they'll be there: 100%
Past Lollas: 2008, 2011

Hmm, playing Detroit on August 1, Minneapolis August 3. Book it. Sunday at Lolla.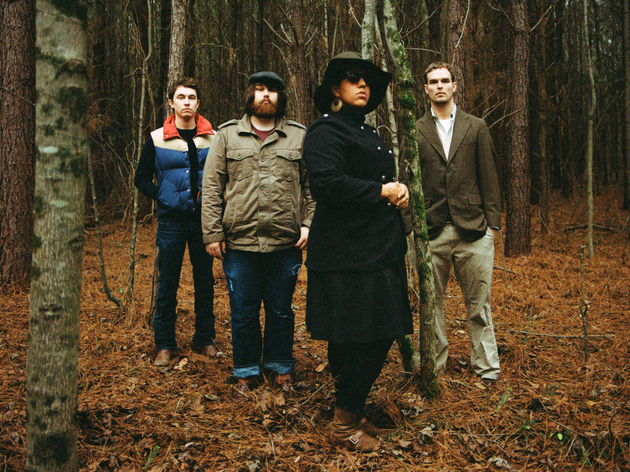 Chance they'll be there: 100%Past Lolla: 2012 (canceled), 2013 (South America)
As you might remember, in 2012
a massive storm forced Lollapalooza to evacuate
. One of the casualities? Alabama Shakes, a hyped little soul-rock act on the rise. Now, they're a marquee name, touring a second album,
Sound & Color
. The weekend is open, and we can't see them missing a make-up date.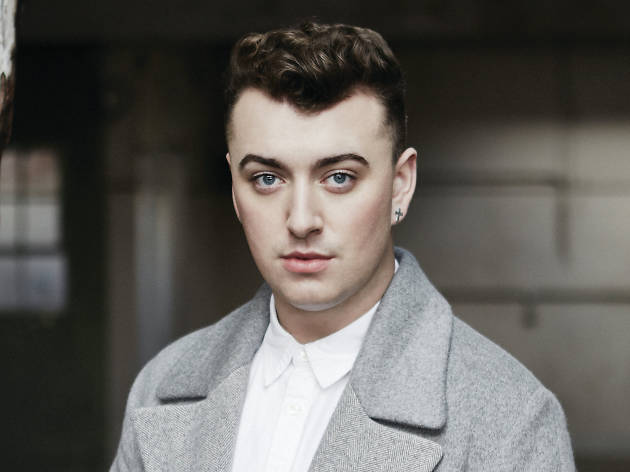 Chance he'll be there: 100%
Past Lollas: None

Hard to believe that the crooner, a sadsack next-gen George Michael, has ballooned from a club act to an arena-filler in a matter of months. But his debut album was the second coming of Adele. He's in Louisville in late July. We'd be floored if he skips Lolla. And, yes, he will be a headliner.