Lollapalooza 2017 rumors and lineup predictions
Wondering which bands will be on the lineup? We've combed through the Lollapalooza 2017 rumors and made some predictions.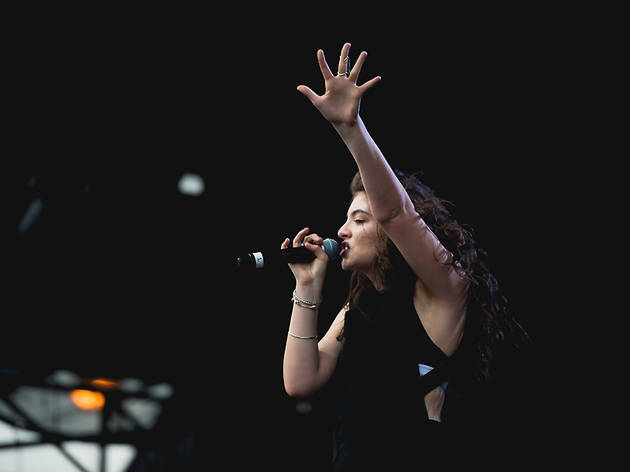 Summer music festival season may seem ages from now, but that hasn't stopped fests like Coachella, Bonnaroo and Governors Ball from revealing their respective lineups and reminding us of sunshine and summer beer. The Lollapalooza 2017 rumors have been flying ahead of the festival's latest installment this summer, which will once again be a four-day affair, running from August 3 to 6, 2017.
We've been obsessively cataloging festival lineup announcements, suspicious gaps in touring schedules and artists with new records to promote this summer. Now we're ready to make our own predictions about the acts that will headline the festival this summer, presented in order of likelihood. If past years are any indication, you'll be able to find out how accurate our predictions were when Lollapalooza releases its lineup the day after tickets go on sale on March 21.
RECOMMENDED: Check out photos and coverage of Lollapalooza
Lollapalooza 2017 lineup rumors
1
Muse
Radiohead may have already headlined the 2016 edition of Lollapalooza, but this summer's lineup won't be devoid of a British band playing politically charged rock anthems. In November, Muse frontman Matt Bellamy responded to a fan's Twitter query about the band's presence at the festival with, "Yeah I think so." Expect a headlining set complete with drones flying above the crowd—here's hoping that the crew can keep them in the air.
Probability: 99%
Past Lollas: 2007, 2011
2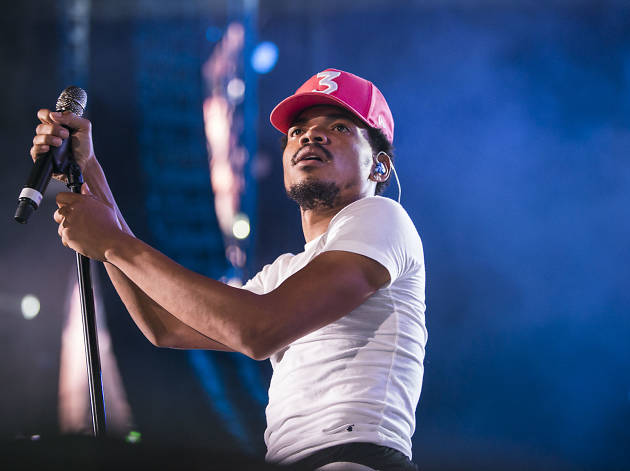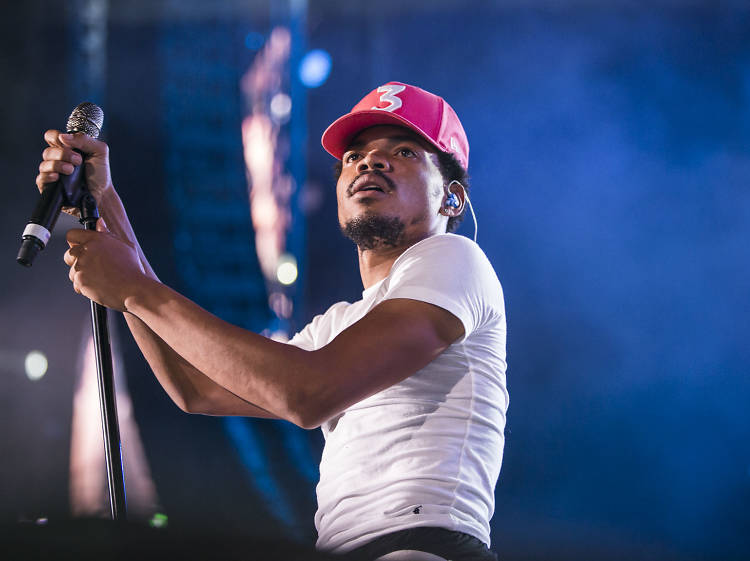 Chance the Rapper
We thought that we might be getting a second edition of the Magnificent Coloring Day festival this summer, but a recent tweet from Chance suggests that he'll be making a triumphant return to Lolla instead. "Yea I'd say go buy the #lolla ticket," the Grammy-winning rapper tweeted shortly after Lollapalooza passes went on sale. Time to start speculating about what surprise guests he'll be bring to Grant Park...
Probability: 95%
Past Lollas: 2013, 2014
3
Lorde
In recent months, the New Zealand singer-songwriter has teased the release of her sophomore record through lengthy Facebook posts and oblique Instagram posts. Now she's confirmed for Coachella, Governor's Ball and Bonnaroo, a trifecta which suggests that she's playing the nation's largest festivals this summer. Her set at Lolla 2014 was one of the weekend's most well-received, so we're nearly certain that she'll come back for a second round.

Probability: 90%
Past Lollas: 2014
4
The XX
British indie pop trio the XX is hitting the road in support of its latest album, I See You, this year, including stops at Lollapalooza's Brazil, Argentina and Chile editions. The band has a spring concert at Aragon Ballroom on May 1, but a three-month gap is just enough time to avoid Lollapalooza's inconsistent radius clause and cap off a summer that includes performances at Coachella, Bonnaroo and Primavera Sound.
Probability: 85%
Past Lollas: 2010
5
The Chainsmokers
Self-proclaimed "frat bro dudes" the Chainsmokers haven't released a full-length album, but that hasn't stopped the duo's derivative EDM from dominating dance clubs and Spotify charts. The DJs are already confirmed to play Lollapalooza in Brasil, Argentina and Chile, so a stop in Chicago is probably baked into their contract. Plus, Lollapalooza's surplus of basketball jersey-wearing attendees is basically the Chainsmokers' target demographic—maybe they'll throw a kegger on Perry's Stage?
Probability: 80%
Past Lollas: 2015
6
Justice
French electronic act Justice might not fit in amid the hedonistic bro-topia of Perry's Stage, but the duo's funky, disco-tinged electro is the perfect soundtrack for a headlining, late-night dance party. The pair has a new record, confirmed gigs at Coachella and Panorama, and an open schedule in early August. Much like Disclosure's headlining set at Lolla 2016, Justice would provide a draw for dance music fans who've outgrown bass drops.
Probability: 78%
Past Lollas: 2012
7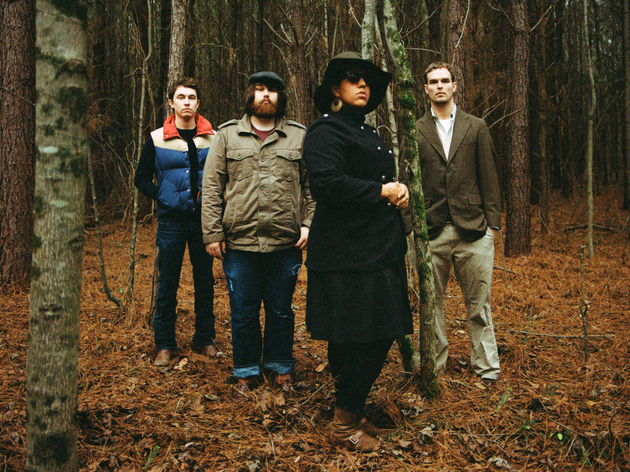 Alabama Shakes
This group of blues-tinged Alabama rockers fall right into Lollapalooza's wheelhouse. Singer Brittany Howard and company are alternative radio darlings with a dedicated fanbase (that includes famous musicians like Jack White and Dave Grohl). The band isn't confirmed at many big festivals this summer, but it's playing Osheaga in Montreal, which falls on the same weekend as Lolla.

Probability: 76%
Past Lollas: 2012, 2015
8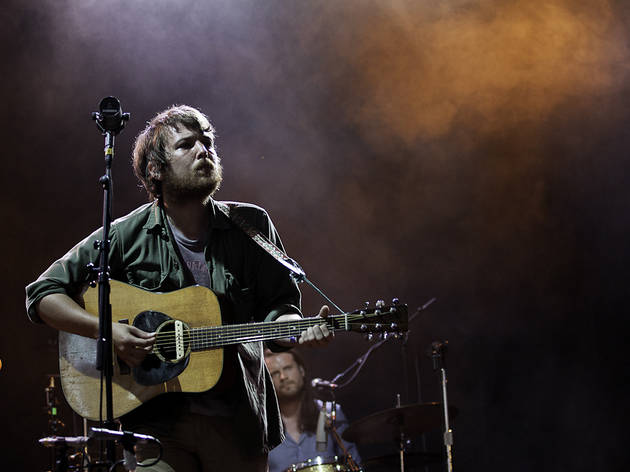 Fleet Foxes
It's been too long since folk rockers Fleet Foxes graced us with an album or an incredible headlining festival performance, like the one they turned in at Pitchfork Music Festival in 2011. That should change later this year, when the band releases its long-awaited third album and goes on tour to promote it. In an Instagram comment, frontman Robin Pecknold revealed that Fleet Foxes will tour the U.S. in August and October—we're guessing that they'll kick things off at Lolla.
Probability: 75%
Past Lollas: 2009
9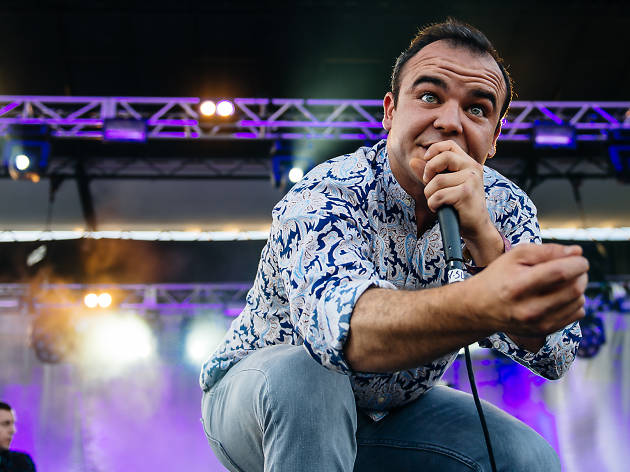 Future Islands
Baltimore indie rockers Future Islands may be best known for frontman Samuel T. Herring's hypnotic dancing and powerful vocals, but the group's synth-pop seems to have struck a chord with festival audiences. With prominent billing at Coachella, Bonnaroo and Panorama, the band is officially too big to appear at North Coast or Pitchfork again (as it did in 2014 and 2015, respectively). That means that you'll likely get to see if Herring has any new dance moves up his sleeve when Future Islands plays a main stage at Lolla this summer.

Possibility: 73%
Past Lollas: None
10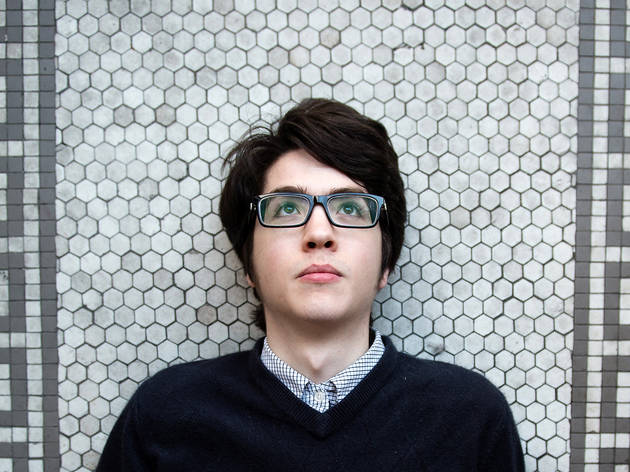 Car Seat Headrest
Young indie rocker Will Toledo hit the festival circuit last summer (performing to a large crowd at Pitchfork Music Festival) so it's no suprise that he's back to the fest grind this year. Car Seat Headrest is on the bill at Coachella, Shaky Knees, Sasquatch, Governors Ball, Bonnaroo and Osheaga… an appearance at Lollapalooza only seems logical.

Probability: 72%
Past Lollas: None
11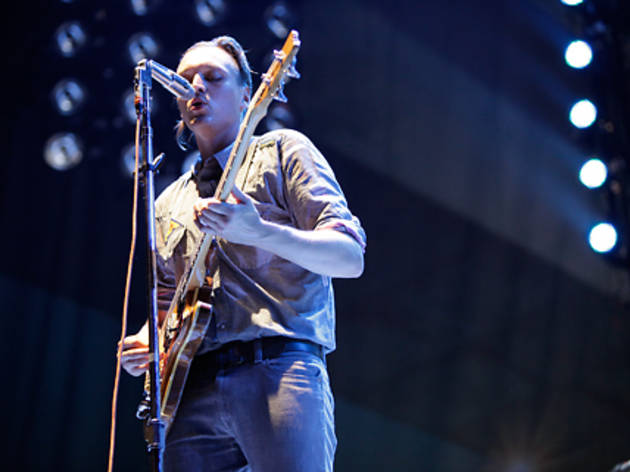 Arcade Fire
It's no secret that Arcade Fire has a new album in the works (the group debuted some new tracks at a secret gig in October) and after seven years without an appearance at Lollapalooza, the time seems right for its return. The Canadian band will headline European festivals in June and July, which means that they should be back in North America just in time to hit Lollapalooza on the first weekend of August.
Probability: 70%
Past Lollas: 2005, 2010
12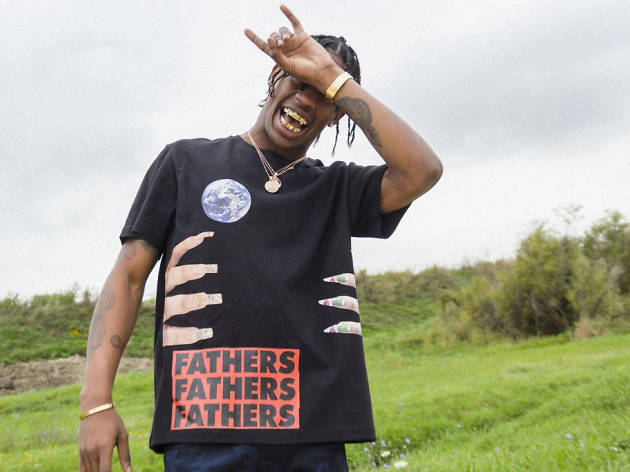 Travis Scott
Lollapalooza needs at least one great hip-hop headliner, but it's hard to convince Drake or Kanye to play a festival (which is why we got J. Cole last year). Enter Travis Scott, a protégé of Kanye who specializes in slick, auto-tuned trap and is poised to embark on a headlining tour in 2017. Scott is already confirmed to perform at Coachella and Bonnaroo, so it wouldn't be a stretch to add another trip to Lolla to his itinerary.
Probability: 68%
Past Lollas: 2015
13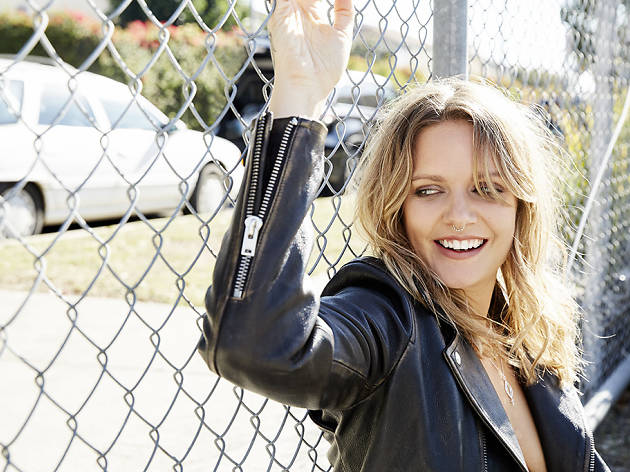 Tove Lo
Rising Swedish pop star Tove Lo (pronounced "TOO-veh loo") knows how to get attention, whether she's appearing in extra-explicit music videos or singing about her vices. She was a hit during her first appearance at Lollapalooza a couple of years back, and her presence on the lineup at the Brazil, Chile and Argentina iterations of Lolla mean that she's likely coming back to Grant Park to show off tracks from Lady Wood this summer.

Probability: 66%
Past Lollas: 2015
14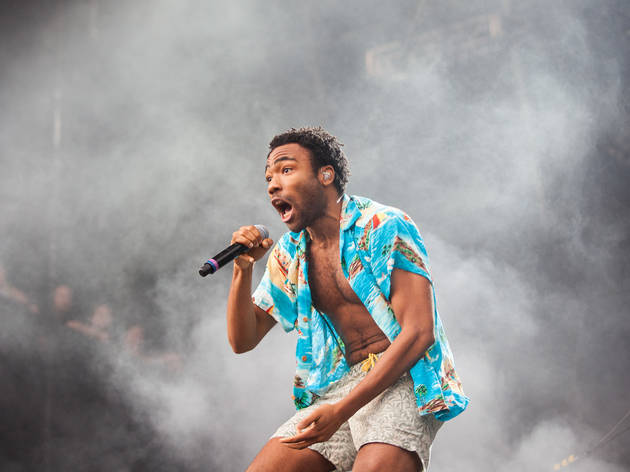 Childish Gambino
Donald Glover is busier than ever writing the second season of Atlanta and filming his scenes (as Lando Calrissian) in the next Star Wars spin-off, but his psychedelic, Parliament-indebted funk album, Awaken, My Love!, is practically begging to be performed outdoors in the summertime. Glover has already made time for an appearance at Governor's Ball in June, so there's a decent possibility that Childish Gambino will return to Chicago, if only to hang out with his good buddy Chance the Rapper.

Probability: 65%
Past Lollas: 2012, 2014
15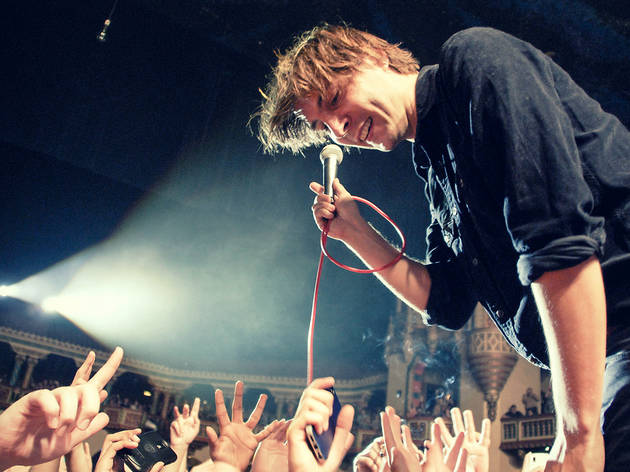 Phoenix
French rock stars Phoenix have headlined Lollapalooza behind the group's past two albums, so rumblings of a new record suggest that they may make a triumphant return. The act is already on the bill at Shaky Knees, Governor's Ball and several European festivals, leaving them with availability in early August for a trip to Grant Park. Plus, if Phoenix and Arcade Fire play Lolla, you can pretend it's 2010 again.
Probability: 63%
Past Lollas: 2010, 2013
16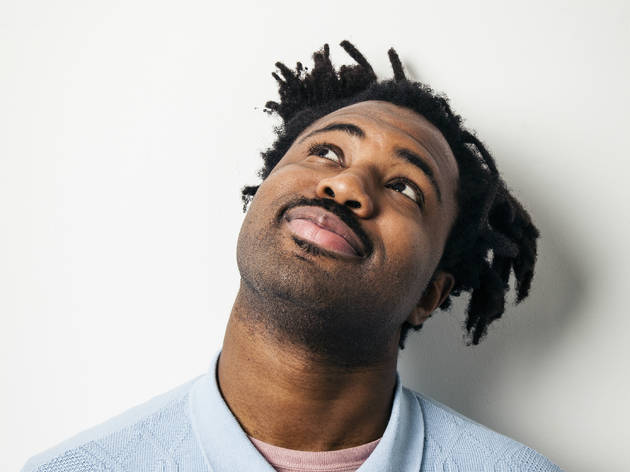 Sampha
After singing on tracks with Kanye, Drake and Solange, British singer-songwriter Sampha came into his own this year with his debut solo album, Process. He'll be opening for the XX at Aragon Ballroom on May 1 after performing at Coachella and before a set at Osheaga—we're pretty sure that he'll follow Jamie XX and company south to Grant Park for Lolla.

Probability: 62%
Past Lollas: None
17
Alt-J
English indie rockers Alt-J haven't released an album since 2014's This is All Yours, but a string of festival dates this summer suggests that the group might have something new up its sleeve. The band has performed at Lollapalooza every other year since its debut in 2013, so a return to the festival this summer would be right on schedule. An appearance at Panorama in New York the weekend before Lolla means that Alt-J will likely be in North America for a few weeks—why not spend a couple of days in Chicago?
Probability: 60%Past Lollas: 2013, 2015
18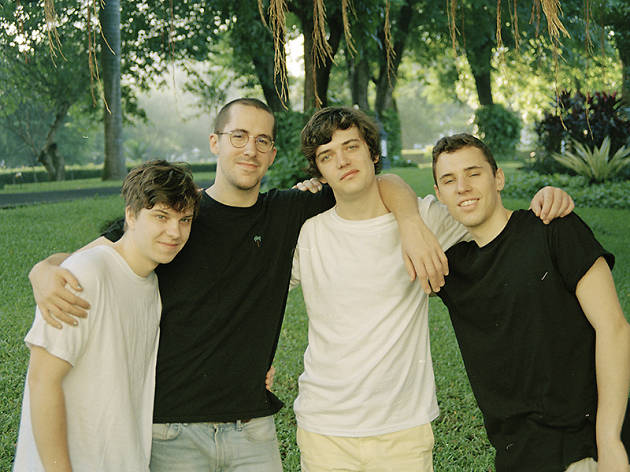 BadBadNotGood
When BadBadNotGood played Lollapalooza in 2015, it was one of the biggest surprises of the weekend—a group of Canadian kids with serious jazz chops and a love of hip-hop. If the group's recent sold-out show at Lincoln Hall is any indication (not to mention Snoop Dogg's recent use of a track from the band's latest album), the Toronto quartet's star is on the rise. With Bonnaroo already on the books, we think they might return to Lolla as well.

Probability: 58%
Past Lollas: 2015
19
Frank Ocean
Back in 2012, Lollapalooza was one of just a handful of music festivals that Frank Ocean performed at, headlining a side stage in front of a crowd that spilled out of the relatively small confines. After releasing two new albums in 2016, the elusive Ocean is back on the festival circuit, with confirmed performances at Hangout Festival and Panorama. If Lolla manages to book him this year, he's a shoo-in for a headlining set on the north stage.
Probability: 55%
Past Lollas: 2012
20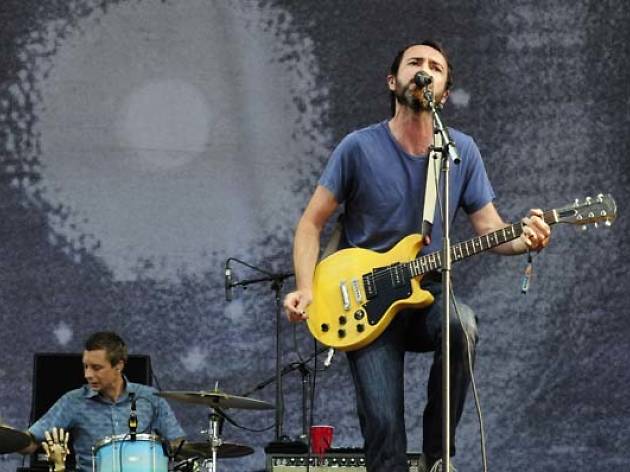 The Shins
Keep those Garden State jokes to yourself—James Mercer has once again brought the Shins out of hiatus with a new album, Heartworms. Compared to the buoyant pop of Port of Marrow it's a more subdued record, and the band's touring plans seem to mirror the approach. The Shins are confirmed at a couple of smaller music festivals (Shaky Knees and High Water) so, despite the group's history with Lolla, it may skip Grant Park this year.
Probability: 47%
Past Lollas: 2006, 2012
21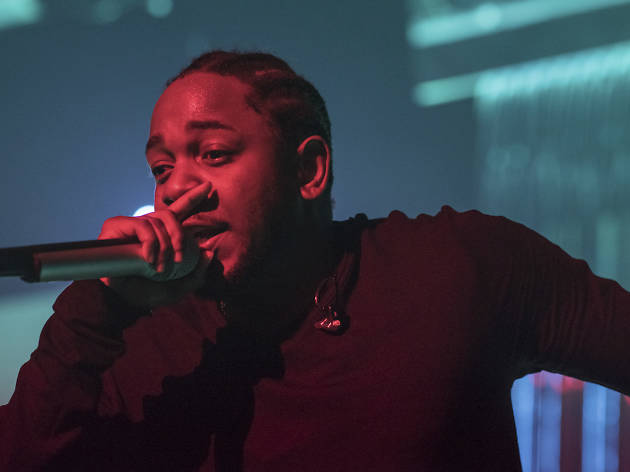 Kendrick Lamar
The reigning king of intellectual hip-hop has likely been on Lollapalooza's wish list ever since he finished his set at the 2013 edition of the festival. Kendrick Lamar is at a point in his career where he can do whatever he wants, whether that's releasing an album of demos or playing an impromptu show at the Riviera. Much like Beyoncé, his appearance at Coachella is likely a one-off gig, though Lolla might be desperate enough for a hip-hop headliner to give him whatever he wants.
Probability: 40%
Past Lollas: 2013
22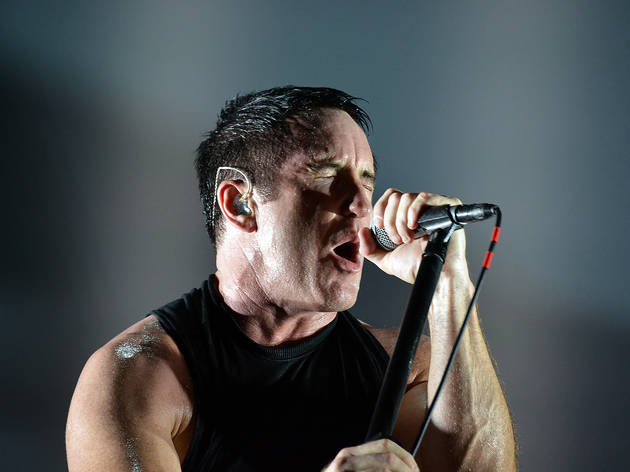 Nine Inch Nails
Industrial rock pioneers Nine Inch Nails have a long history with Lollapalooza, from performing at the festival's first touring incarnation in 1991 to kicking off its first U.S. tour in four years at the festival in 2013. A new EP and an appearance at Panorama seem to suggest that Trent Reznor could be headed back to Chicago. However, NIN would undoubtedly be an outlier on Lolla's increasingly pop-oriented lineup—the band would be a far better fit at Riot Fest or Chicago Open Air.
Probability: 30%
Past Lollas: 1991, 2008, 2013
23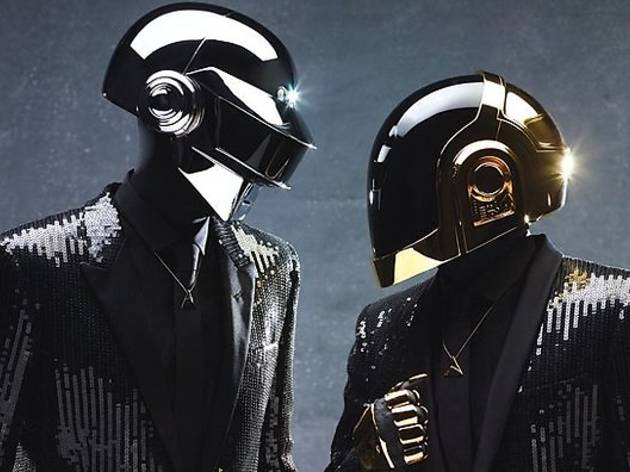 Daft Punk
It's been a decade since Daft Punk brought its neon pyramid to Grant Park, inciting annual rumors of the French duo's return to Chicago. The robots never toured behind their 2013 album Random Access Memories and their most recent activity was some vocoder-laced vocals on a pair of tracks by the Weeknd. While "mysterious" websites hosting countdowns may tempt you to believe otherwise, the chances of Daft Punk touching down at any music festival this year are (as usual) nearly zilch.
Probability: 0.000001%
Past Lollas: 2007
24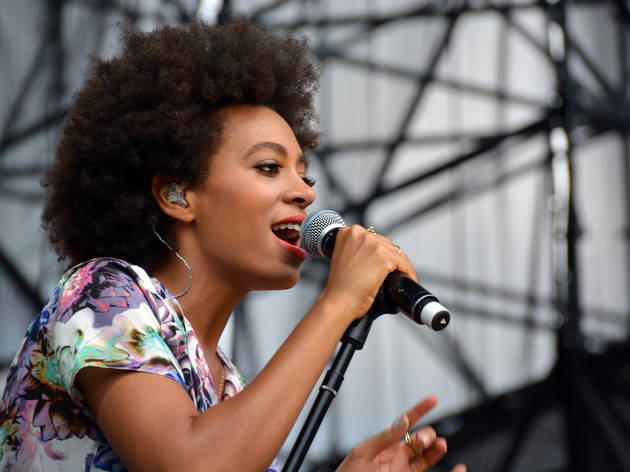 Solange
Solange is confirmed to headline Sunday night at Pitchfork Music Festival, so there's no chance that she'll also take the stage at Lollapalooza. Maybe next year we'll get to see one of the Knowles sisters in Grant Park...
Probability: 0%
Past Lollas: None
25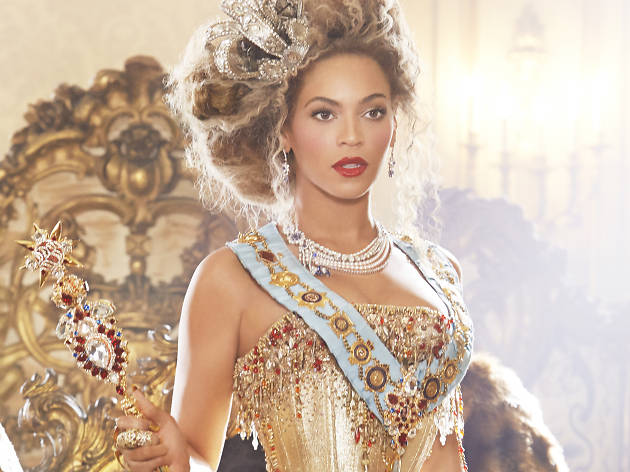 Beyoncé
Don't get us wrong, we'd love to see Beyoncé slay in Grant Park, but she's pregnant with twins and her doctor has advised against performing. She canceled her scheduled appearance at Coachella (she'll headline the California festival next year instead) and is devoting all of her time to bringing two new beautiful babies (and possible future Lolla headliners) into the world.
Probability: 0%
Past Lollas: None