Lollapalooza 2018 rumors and lineup predictions
We've combed through the rumors and made some predictions about who will be on the Lollapalooza 2018 lineup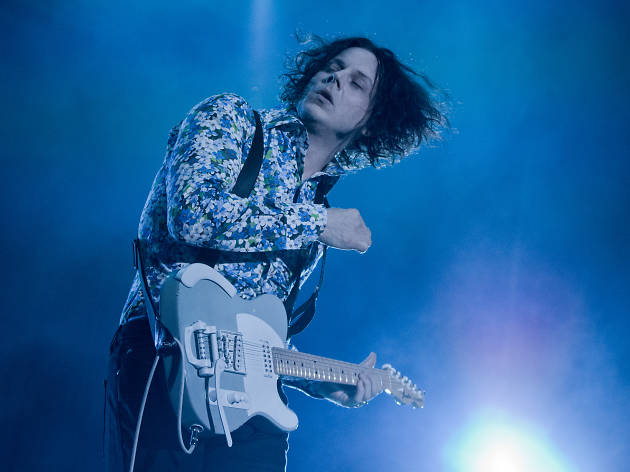 See which acts we got right (and which ones were totally wrong) by checking out the complete Lollapalooza lineup.
Before you know it summer in Chicago will officially arrive, which means days on the beach, patio drinking and summer music festivals are on the horizon. Coachella, Bonnaroo and Governors Ball have already revealed their respective lineups, but we're still waiting on Lollapalooza's slate of performers—usually one of the last to be announced. With that in mind, we've been paying close attention to Lollapalooza 2018 rumors ahead of the fest's return to Grant Park from August 2 to 5, 2018.
After poring over festival lineups, suspicious gaps in touring schedules and artists with new records to promote, we're ready to make some predictions about this year's Lollapalooza schedule. Keep in mind that Lolla's lineup isn't traditionally announced until the day after tickets go on sale (and quickly sell out), so you probably won't know how accurate our guesses are until March.
RECOMMENDED: Check out photos and coverage of Lollapalooza
Lollapalooza 2018 lineup rumors
1
Photograph: Courtesy Raven Varona
You're gonna hear "Bodak Yellow" quite a bit at Lollapalooza this summer, including a performance by the song's originator Cardi B. The hip-hop sensation's agent told Pollstar that Cardi is "already locked in" for Coachella and Lollapalooza. Here's hoping that Lolla puts her on a big enough stage to contain the crowd that will gather when she starts rapping about bloody shoes.
Probability: 95 percent
Past Lollas: None
2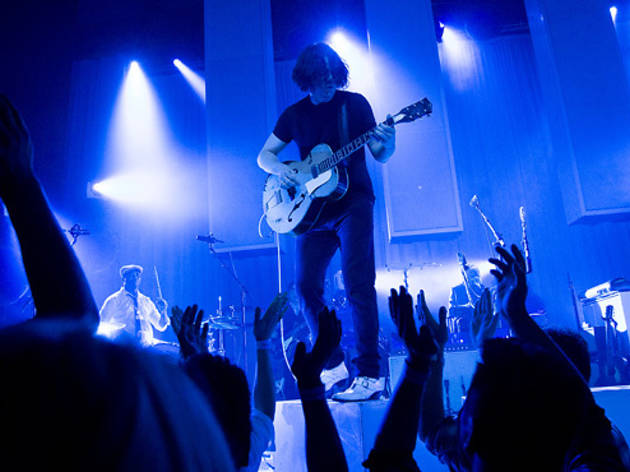 Photograph: David James Swanson
The former White Stripes frontman and Third Man Records head-honcho has only headlined Lollapalooza once before, but his 2012 set—featuring two different backing bands and a thunderous rendition of "Seven Nation Army"—was a memorable one. With his third solo album on the way and confirmed appearances at Governors Ball and Boston Calling, we're pretty sure that we'll be making some new memories with White this summer.
Probability: 90 percent
Past Lollas: 2012
3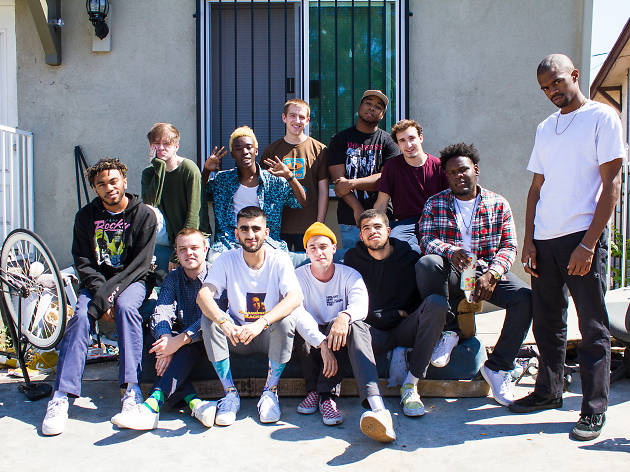 Photograph: Courtesy Ashlan Grey
After releasing three albums in 2017, Texas-based hip-hop collective Brockhampton is hitting the road for much of 2018—festivals included. The group (which counts roughly 15 members among its ranks) is confirmed for Coachella, Governors Ball, Bonnaroo and Boston Calling. While it will likely play Lollapalooza, there's a slight chance that Brockhampton could follow Odd Future's lead and opt to make its debut at Pitchfork Music Festival. Either way, you can expect to see a horde of excited teens in the front row.
Probability: 80 percent
Past Lollas: None
4
Drummer, singer and rapper Anderson .Paak hasn't played a Chicago music festival since Pitchfork in 2016, which means he's overdue for a return to the city. The multi-talented artist is confirmed for Lollapalooza Argentina, Brazil and Chile festivals, so we're nearly certain that a trip to Grant Park is part of his contract.
Probability: 78 percent
Past Lollas: None
5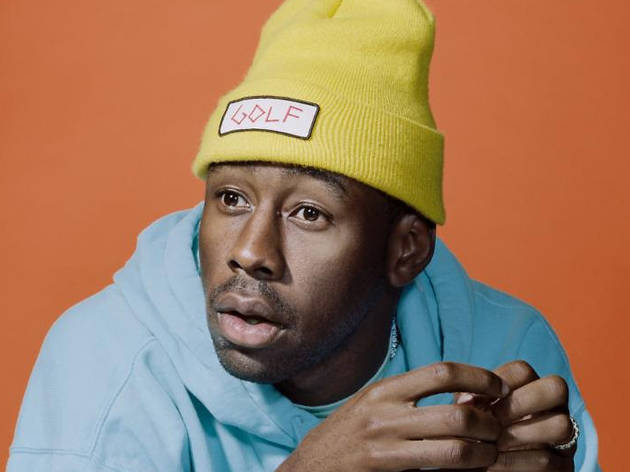 Photograph: Mark Peckmezian
On the heels of Flower Boy, his most personal (and least controversial) album to date, Odd Future figurehead Tyler is making a play for the mainstream with his slate of summer festivals. He'll be performing at Coachella, Boston Calling and editions of Lollapalooza in Chile, Argentina and Brazil, which means that there's a pretty good chance you'll see his sardonic persona and knee-high socks make an appearance in Grant Park this summer.
Probability: 75 percent
Past Lollas: 2015
6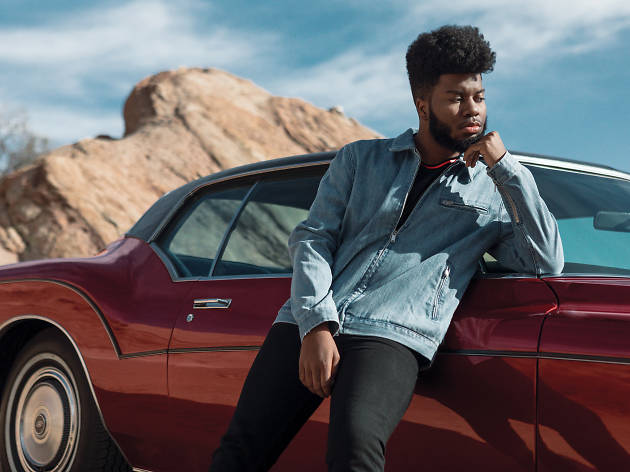 Photograph: Kacie Tomita
Recent MTV VMAs Best New Artist-winner Khalid doesn't have too many festivals on his summer schedule, but he is confirmed for editions of Lollapalooza in Chile, Argentina and Brazil. Once the young R&B singer gets done with a jaunt through Europe in July, it's pretty likely that he'll hop on a plane to Chicago.
Probability: 75 percent
Past Lollas: None
7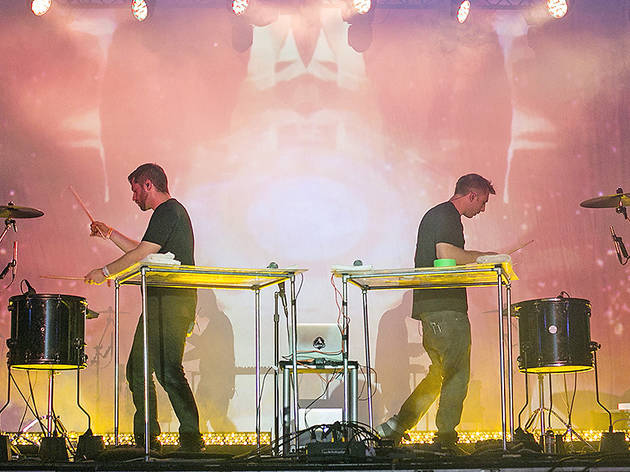 Photograph: Mallory Turner
Lollapalooza typically gets one EDM headliner to close out the north stage over the weekend, and electro duo Odesza fits the bill. The Seattle act already boasts prominent billing at Coachella, Firefly, Hangout and Panorama so a trip to Chicago at the beginning of August seems more than likely.
Probability: 72 percent
Past Lollas: 2015
8
We were as surprised as the next guy to see the dude behind "White Iverson" in the upper reaches of the Coachella and Governors Ball lineups. Thanks to "Rockstar," Post Malone's recent collaboration with 21 Savage, the rapper seems to have some cultural currency once again, and he's using it to get booked at some of the biggest festivals in the U.S.
Probability: 70 percent
Past Lollas: None
9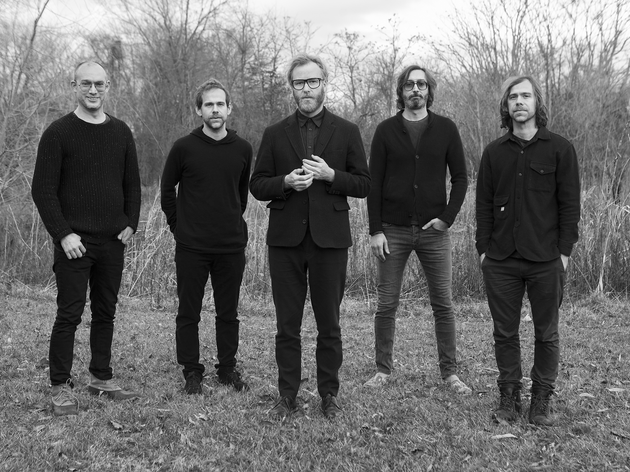 Photograph: Courtesy the artist
Dour indie rockers the National are doing some heavy festival lifting this summer, with spots on the lineup at Lollapalooza in Argentina, Brazil and Chile as well as sets at Shaky Knees and Boston Calling. The band is also headlining its very own festival in its hometown of Cincinnati. The group is probably a little too big to headline Pitchfork at this point (where it last played in 2009), so a set at Lollapalooza (its festival of choice for the past few years) seems logical.
Probability: 70 percent
Past Lollas: 2008, 2010, 2013
10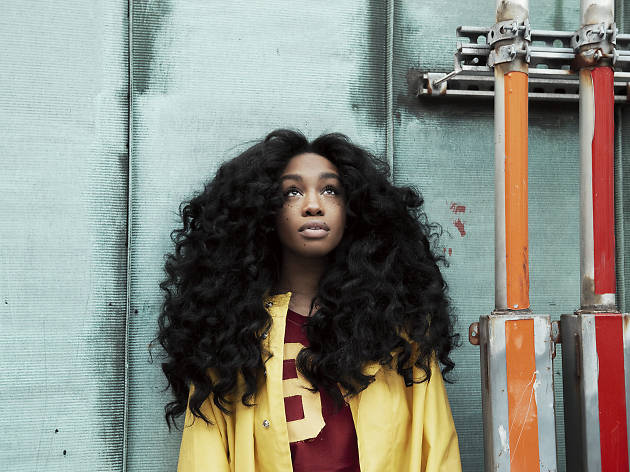 Photograph: Alessio Boni
Yes, we realize that SZA is part of Kendrick Lamar's Top Dawg Entertainment Championship Tour this summer (which comes to Hollywood Casino Amphitheatre on June 15), but that isn't stopping the rising R&B singer from taking festival gigs at Coachella and Panorama. We're hoping that she comes to Lolla, if only so we can hear her Black Panther soundtrack contribution "All the Stars."
Probability: 68 percent
Past Lollas: 2015
11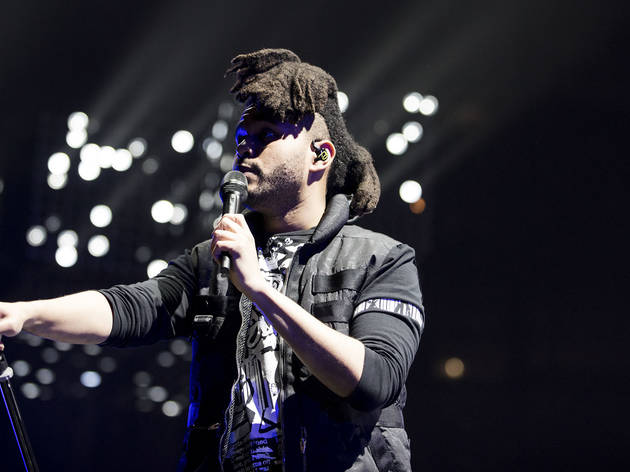 Photograph: Max Herman
The Weeknd reportedly dropped out of Lollapalooza last year because he wasn't happy with his billing on the poster (the Killers were tapped as a last-minute replacement). Assuming that organizers can meet his demands this year, there's a decent chance that the "Starboy" crooner will strut across a Grant Park stage this summer. The Weeknd is only confirmed for two fests this summer (Coachella and Panorama), but a headlining set in Chicago would complete a trifecta of gigs in major U.S. markets.
Probability: 65 percent
Past Lollas: 2012, 2015
12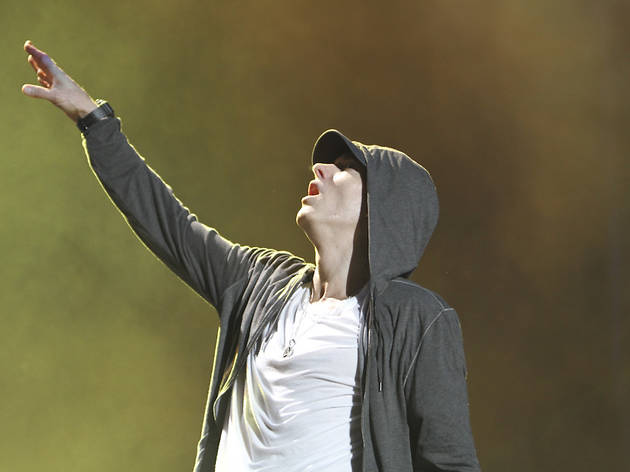 Photograph: Rory O'Connor
Considering his top-billing at Coachella, Governors Ball and Bonnaroo, we initially thought that Marshall Mathers was a lock for a Grant Park set. But then we heard that Em is passing up the Oshega Music and Arts Festival in Montreal, which occurs on the same weekend as (and frequently shares artists with) Lolla. That could mean that he has something even bigger planned during that time... or he might just be trying to cut down his summer fest travel schedule.
Probability: 63 percent
Past Lollas: 2011, 2014
13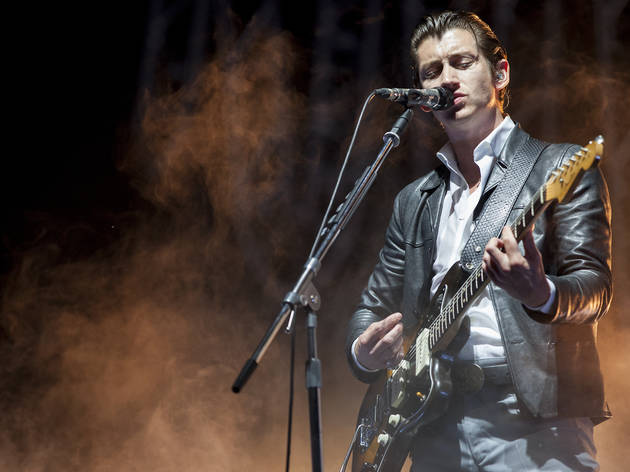 Photo: Hallie Duesenberg
English rockers the Arctic Monkeys have a relatively long history with the Lollapalooza, dating back to the group's first appearance at the fest in 2009. With a new album reportedly on the way and a string of dates at festivals like Firefly and Primavera Sound, a return to Grant Park seems imminent. Alex Turner and company have dates in Europe in July and August, but there are a few weeks without confirmed shows that would allow the band to fly back for a Chicago appearance.
Probability: 60 percent
Past Lollas: 2009, 2011, 2014
14
Photograph: Ellie Pritts
Back in 2012, Scottish dance-rockers Franz Ferdinand welcomed crowds back into Grant Park after some inclement weather forced an evacuation of the festival. The group has a new album, no Chicago date on its current U.S. tour and seems to have a clear schedule from August 2–5, so maybe you'll be hearing the unmistakable strains of "Take Me Out" wafting through the park this summer.
Probability: 58 percent
Past Lollas: 2009, 2011, 2014
15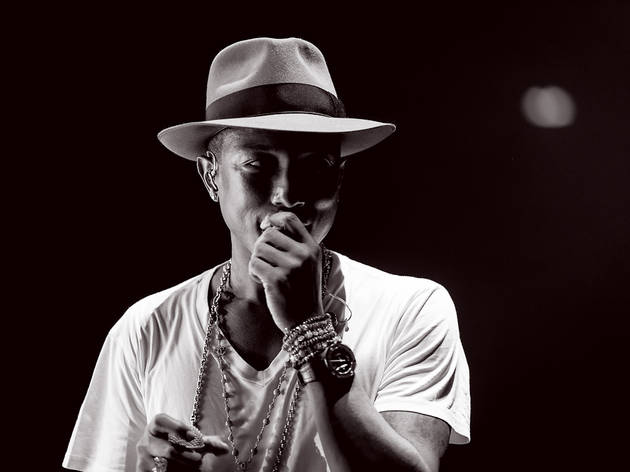 Photograph: Bill Whitmire | www.billwhitmire.com
Hip-hop trio N.E.R.D. has exactly one festival date on the calendar this summer (at Governors Ball), which means that it'd be a pretty big get for Lollapalooza. While the group probably couldn't headline one of the main stages, it's popular enough to warrant a late evening set. At this point, N.E.R.D.'s presence in Grant Park likely comes down to Pharrell's schedule—if he's not busy producing a movie, writing a soundtrack or designing sneakers, there's a decent chance it could happen.
Probability: 55 percent
Past Lollas: None
16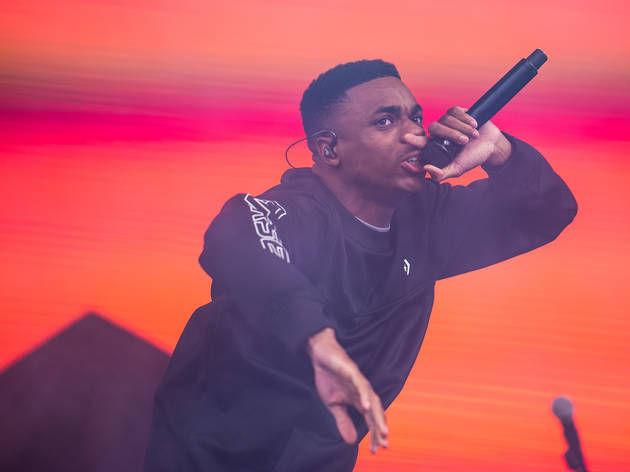 Photograph: Neal O'Bryan
Vince Staples has played a Chicago festival every summer since 2015, alternating between Pitchfork and Lollapalooza. This year, the young West Coast rapper is confirmed for Coachella, but the rest of his summer touring schedule is filled with European fests. While there's a chance he'll return to Grant Park, he's also just as likely to show up on the bill at Riot Fest or North Coast.
Probability: 50 percent
Past Lollas: 2016
17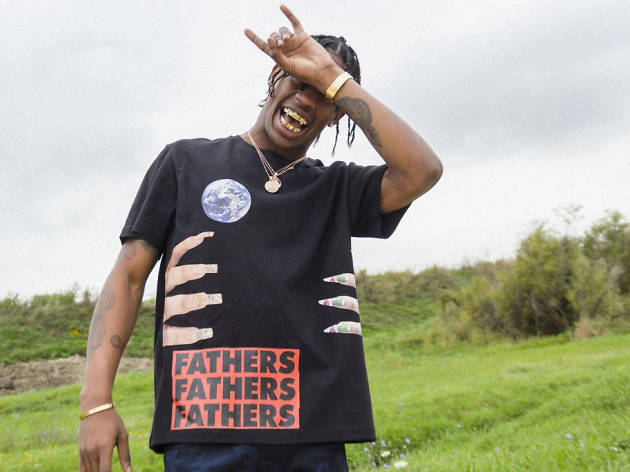 Photograph: Courtesy Epic Records
Travis Scott's status as a Lollapalooza 2018 headliner would be all but assured if not for an incident that occurred during his last set in Grant Park in 2015: After arriving 30 minutes late for his set, Scott encouraged fans to ignore security and rush the stage. When fans started hopping the barricade, the music was quickly cut off while Scott was arrested and charged with disorderly conduct. While Scott has likely learned his lesson, Lolla may not want to tempt fate again.
Probability: 45 percent
Past Lollas: 2015
18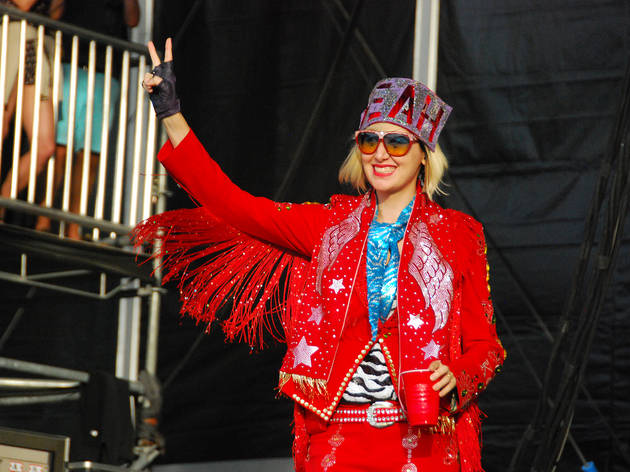 Photograph: Michael J. Chen
The last time the Yeah Yeah Yeahs played Lollapalooza, they were filling in for the Beastie Boys, who canceled their headlining appearance after Adam Yauch was diagnosed with cancer. While the New York trio hasn't released a proper album since 2013, it has been in a nostalgic mood as of late, releasing a 15th-anniversary edition of Fever to Tell and playing a string of shows last year. The group is coming to the Aragon on May 29, but that might not entirely rule out a Lolla set.
Probability: 43 percent
Past Lollas: 2007, 2009
19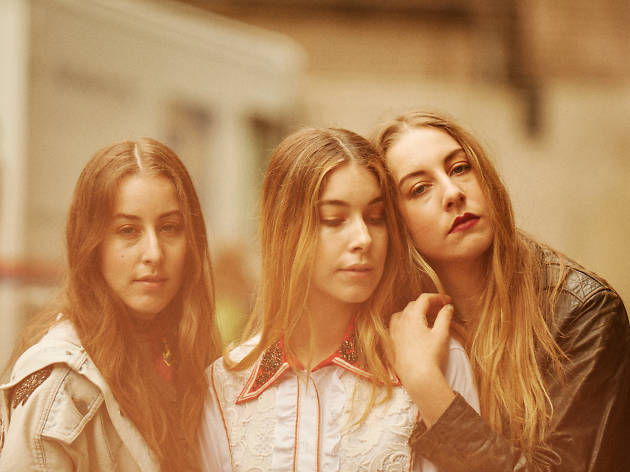 Photograph: Ben Rayner
The Haim sisters recently announced a concert at the Aragon Ballroom on May 11, but that may not prevent a return to the city a few months later—after all, the trio has played Chicago every summer since 2013. The group's summer festival schedule is sparse and mostly includes European events, but if they find themselves back in the U.S. during the first weekend of August, perhaps they'll show up in Grant Park.
Probability: 40 percent
Past Lollas: 2013, 2016

20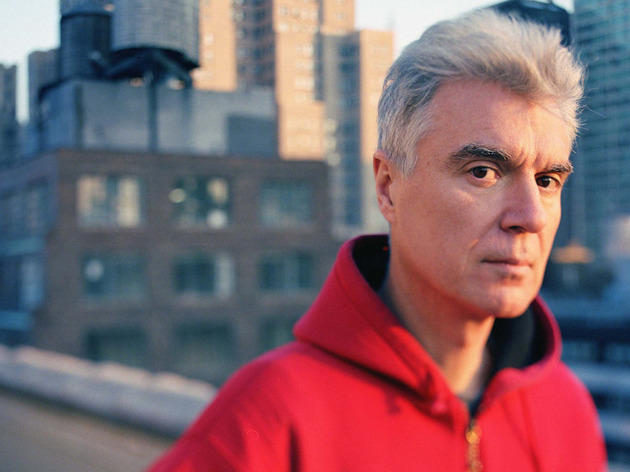 Photograph: Chris Buck
Since David Byrne has all but ruled out a Talking Heads reunion, seeing the band's former frontman live is likely as close as you'll come. Bryne is playing three sold-out shows at the Auditorium Theater June 1–3, which makes an appearance at Lolla less likely, but doesn't necessarily rule it out (plus, he's got a gap in his touring schedule on August 2). If you missed out on tickets to his theater gigs in Chicago, keep your fingers crossed for a once in a lifetime set in Grant Park.
Probability: 30 percent
Past Lollas: None
21
Courtesy Gorillaz
2D, Murdoc, Russel and Noodle have never graced the stage in Grant Park, and it's not looking like the animated band (and its physical, music-playing counterparts) will be making the trip this summer. Its current summer touring schedule consists exclusively of European festivals (including Lollapalooza Paris), so it's doubtful that the band will board its hot-air balloon windmill for a trip to Chicago.
Probability: 25 percent
Past Lollas: None
22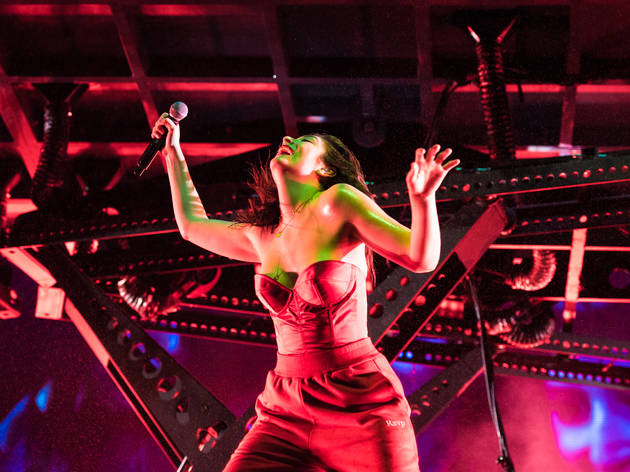 Photograph: Neal O'Bryan
It's a long shot, but Lorde definitely deserves a do-over after an evacuation of Grant Park due to inclement weather caused her 2017 headlining set at Lollapalooza to be cut short just three songs into the evening. Plus, now she's officially old enough to enjoy a drink at Three Dots and a Dash, where she dined after her abbreviated Lolla set.
Probability: 5 percent
Past Lollas: 2014, 2017
23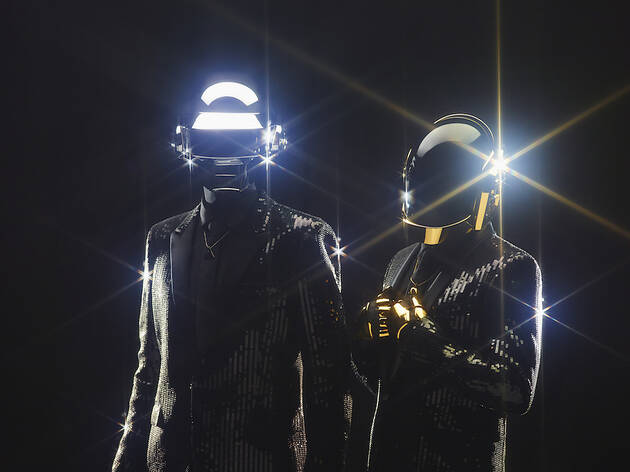 Rumors of Daft Punk's presence at Lollapalooza stay alive all around the world, so we'll just say this one more time: The robots aren't coming to Grant Park this summer (unless we really get lucky.)
Probability: 0.000001 percent
Past Lollas: 2007