Pitchfork Music Festival 2018 lineup
Indie rockers, hip-hop emcees and experimental artists fill out the Pitchfork Music Festival 2018 lineup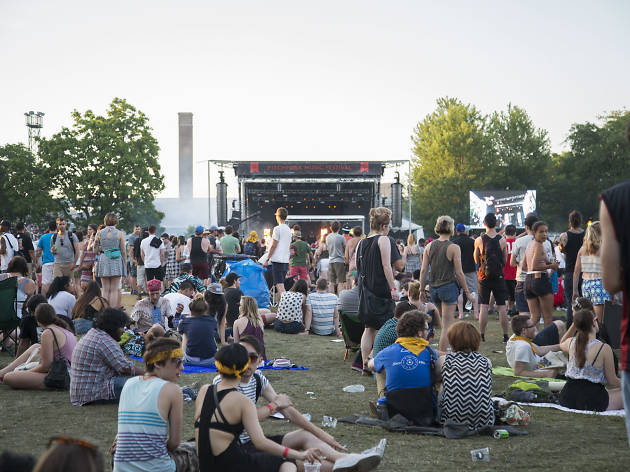 Occurring each year in Union Park, Pitchfork Music Festival consistently boasts one of the most interesting summer music festival lineups, bringing together indie rockers, hip-hop artists, experimental performers and more.
RECOMMENDED: Check out photos and reviews of the Pitchfork Music Festival
This year, Aussie psych outfit Tame Impala, folk-rockers Fleet Foxes and Ms. Lauryn Hill (performing her 1998 debut The Miseducation of Lauryn Hill) headline the three-day festival. There's plenty of star power below the top names on the bill, including Philly guitar heroes the War on Drugs, funk legend Chaka Khan and R&B maestro Raphael Saadiq.
There's also more local talent on the bill than ever before, such as hip-hop scene mainstays Noname, Saba, Kweku Collins and Smino. You might also recognize Chicago-based acts like Ravyn Lenae, Melkbelly, the Curls, Nnamdi Ogbonnaya, Circuit des Yeux and Joshua Abrams & National Information Society.
Check out the complete Pitchfork Music Festival 2018 lineup and schedule below.
Pitchfork Music Festival 2018 lineup
Photographer: cousindaniel.com
8:30pm (Green) - Tame Impala
7:45pm (Blue) - Mount Kimbie
7:25pm (Red) - Courtney Barnett
6:30pm (Blue) - Big Thief
6:15pm (Green) - Syd
5:15pm (Red) - Saba
5:15pm (Blue) - Julien Baker
4:15pm (Green) - Tierra Whack
4pm (Blue) - Open Mike Eagle
3:20pm (Red) - Joshua Abrams & Natural Information Society
2:45pm (Blue) - Julie Byrne
2:30pm (Green) - Lucy Dacus
1:45pm (Red) - Melkbelly
1pm (Green) - The Curls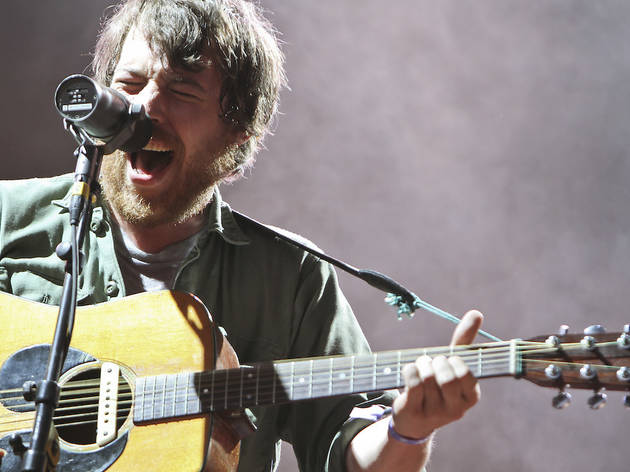 Photograph: Rory O'Connor
8:30pm (Green) - Fleet Foxes
7:45pm (Blue) - Kelela
7:25pm (Red) - The War on Drugs
6:30pm (Blue) - This Is Not This Heat
6:15pm (Green) - Blood Orange
5:15pm (Red) - Raphael Saadiq
5:15pm (Blue) - Girlpool
4:15pm (Green) - Moses Sumney
4pm (Blue) - Circuit des Yeux
3:20pm (Red) - Nilüfer Yanya
2:45pm (Blue) - Kaitlyn Aurelia Smith
2:30pm (Green) - Zola Jesus
1:45pm (Red) - berhana
1pm (Green) - Paul Cherry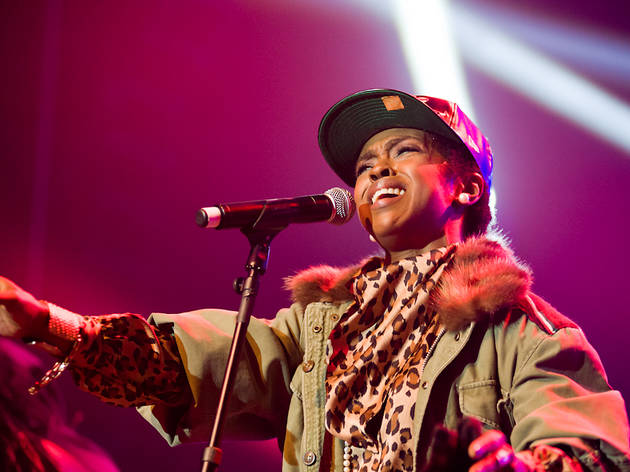 Photograph: Max Herman
8:30pm (Green) - Ms. Lauryn Hill (performing The Miseducation of Lauryn Hill)
7:45pm (Blue) - Japandroids
7:25pm (Red) - Chaka Khan
6:30pm (Blue) - (Sandy) Alex G
6:15pm (Green) - DRAM
5:15pm (Red) - Noname
5:15pm (Blue) - Alex Cameron
4:15pm (Green) - Smino
4pm (Blue) - Japanese Breakfast
3:20pm (Red) - Ravyn Lenae
2:45pm (Blue) - Kelly Lee Owens
2:30pm (Green) - Kweku Collins
1:45pm (Red) - Irreversible Entanglements
1pm (Green) - Nnamdi Ogbonnaya
More to explore