Riot Fest 2017 lineup
The Riot Fest 2017 lineup leans heavily on its punk rock roots, filled out with hip-hop and indie rock acts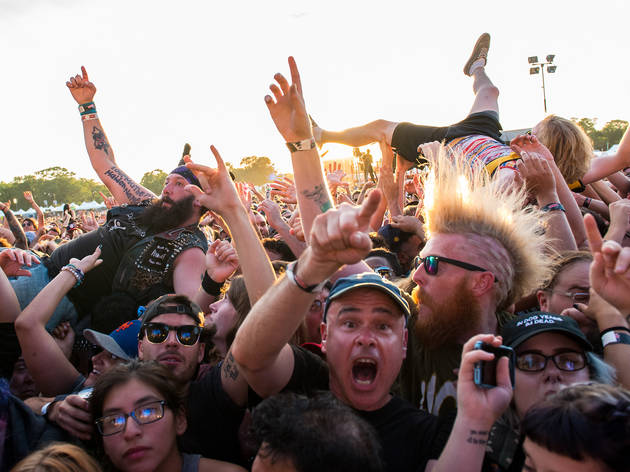 The end of Chicago's summer music festival season may be a little depressing, but at least we get to cap it off at Riot Fest. The locally organized festival brings punk rock, hip-hop, metal and indie acts to Douglas Park on the city's West Side.
Riot Fest's 2017 lineup is topped by some highly anticipated acts, including industrial titans Nine Inch Nails, Josh Homme Queens of the Stone Age and the long-awaited reunion of early '90s punk rock outfit Jawbreaker
Highlights of the rest of the lineup include '80s post-punks New Order, rap-rock supergroup Prophets of Rage and hip-hop legends Wu-Tang Clan, electro-pop weirdo Peaches and experimental indie rockers Liars. Plus, GWAR and Andrew W.K. are coming back, just like they do every year.
Organizers are promising to reveal even more bands and performances of classic albums in the months leading up to the festival, which takes place from September 15–17. In the meantime, check out Riot Fest's daily lineups below.
RECOMMENDED: See photos and coverage of Riot Fest
Riot Fest 2017 lineup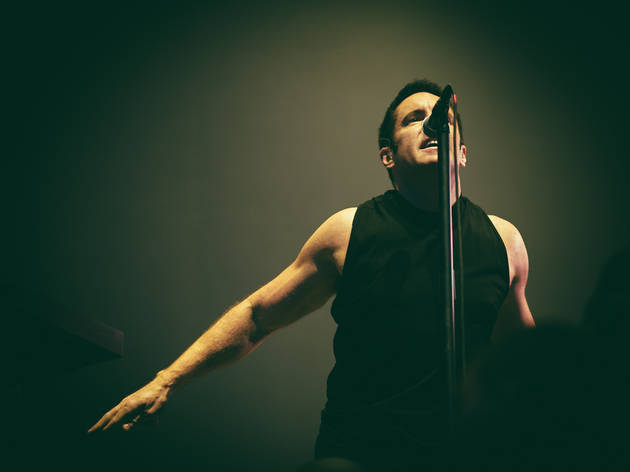 Friday, September 15
Nine Inch Nails, New Order, A Day To Remember, Dirty Heads, Vic Mensa, Ministry, Death From Above, Action Bronson, X, Mayday Parade, The Cribs, Liars, Buzzcocks, The Story So Far, State Champs, Four Year Strong, INVSN, Chon, The Hotelier, Saul Williams, Nothing More, Radar State, Tobacco, Seaway, Like Pacific, Sleep On It, Grayscale, Skating Polly, Warm Brew, HDBeenDope, and Hellzapoppin' Circus Sideshow Revue
Saturday, September 16
Queens of the Stone Age, Wu-Tang Clan, Mike D (DJ Set), At The Drive In, Danzig, Gogol Bordello, Taking Back Sunday, New Found Glory, Fidlar, Bad Brains, Peaches, The Lawrence Arms, Bayside, Dead Cross, Streetlight Manifesto, GBH, Shabazz Palaces, Fishbone, Knuckle Puck, Cockney Rejects, Black Pistol Fire, Slaves, Versus, RVIVR, The Smith Street Band, Potty Mouth, The Regrettes, Cold Beat, Gin Rummy, and Hellzapoppin' Circus Sideshow Revue
Sunday, September 17
Jawbreaker, Paramore, Prophets of Rage, M.I.A., TV on the Radio, Dinosaur Jr., Pennywise, Built to Spill, The Mighty Mighty Bosstones, The Orwells, Best Coast, Cap'n Jazz, Minus The Bear, Say Anything, The Menzingers, GWAR, Real Friends, Hot Water Music, Andrew W.K., Beach Slang, that dog., Mad Caddies, The Flatliners, Dessa, The Voluptuous Horror of Karen Black, Engine 88, Alice Bag, Downtown Boys, Culture Abuse, Gazebos, Kitten Forever, Upset, and Hellzapoppin' Circus Sideshow Revue