Riot Fest 2019 lineup
Check out the complete Riot Fest 2019 lineup and find out when all your favorite bands are playing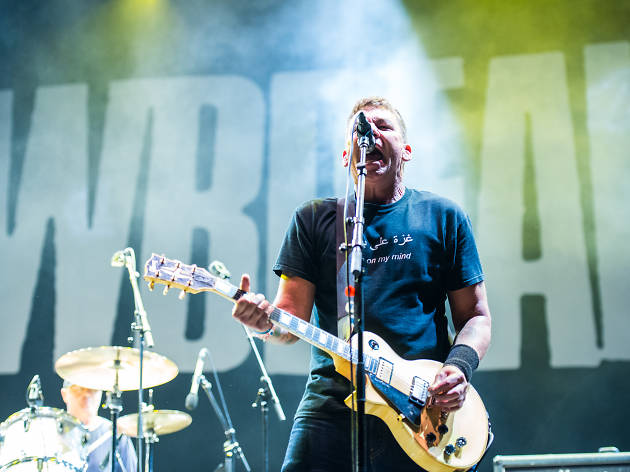 The one thing that makes us happy about the end of Chicago's summer music festival season is that we get to cap it all off at Riot Fest. The locally organized event celebrates its 15th anniversary in 2019, bringing thousands of attendees to Douglas Park to take in three days of nostalgic bands, as well as a few new faces.
RECOMMENDED: See photos and coverage of Riot Fest
Riot Fest's 2019 lineup is filled with returning acts, headlined by pop-punk superstars Blink-182 (making up for a canceled appearance in 2018), metal heavyweights Slayer (playing their final Chicago show), reunited riot grrrls Bikini Kill, local punks Rise Against and indie-rock supergroup the Raconteurs (fronted by Jack White and Brendan Benson). The upper-tier of the bill also includes psych-rock weirdos the Flaming Lips, punk legends Jawbreaker, genre-hopping alt-rockers Ween, reknown hip-hop collective the Wu-Tang Clan and "godmother of punk" Patti Smith.
Other highlights of the lineup include new wave pioneers the B-52s (performing their final show in Chicago), dance rockers Bloc Party, folk-punk act the Violent Femmes, prolific indie rockers Guided By Voices and the contemporary incarnation of Village People (the group behind wedding reception staples like "Y.M.C.A." and "Macho Man"). Of course, annual Riot Fest performers Taking Back Sunday, Andrew W.K. and GWAR will also be in attendance.
Take a look at the daily Riot Fest 2019 lineup below and keep an eye out for a schedule sometime before the gates open in September.
Riot Fest 2019 lineup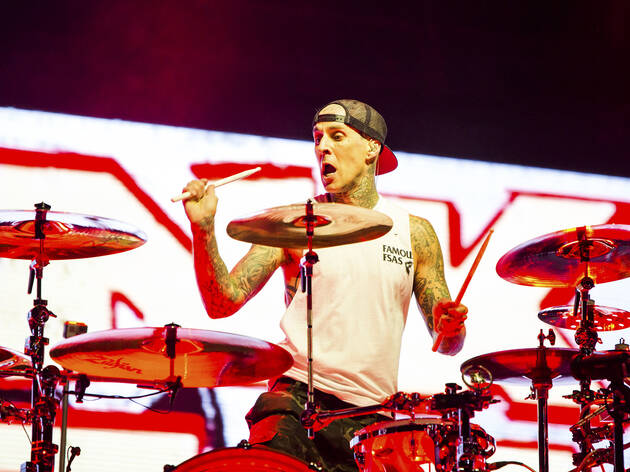 Photograph: Carolina Mariana Rodríguez
Blink-182, The Flaming Lips (performing Yoshimi Battles the Pink Robots), Jawbreaker, Rancid, Violent Femmes, Descendents, Dashboard Confessional (performing The Places You Have Come To Fear The Most), Pennywise, Cock Sparrer, Neck Deep, Hot Snakes, Lucero, Senses Fail (performing Let It Enfold You and From The Depths Of Dreams), Glassjaw (performing Worship & Tribute), The Get Up Kids, Hot Water Music, Anti-Flag, H2O, I Don't Know How But They Found Me, Caroline Rose, Mat Kerekes, Angel Du$t, The Garden, Pkew Pkew Pkew, Pink Fly, No Parents, Thin Lips, Your Truly, Can't Swim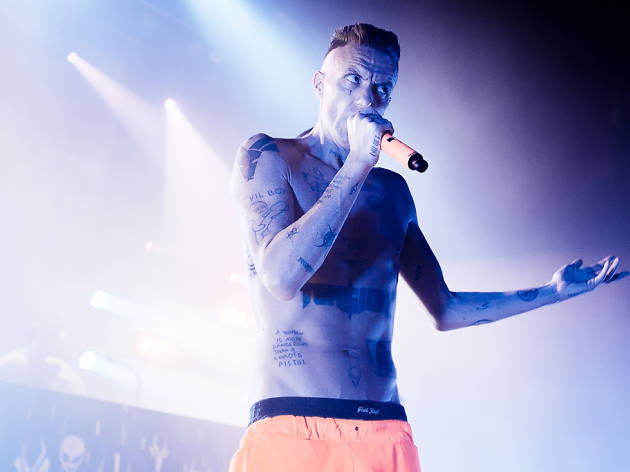 Photographer: cousindaniel.com
Slayer (final Chicago and Milwaukee show), Rise Against, Bloc Party (performing Silent Alarm), Wu-Tang Clan, Manchester Orchestra, The Story So Far, Avail (performing Over The James), The Struts, Pvris, Anthrax, Testament, Andrew W.K., GWAR, Turnover, Senses Fail (performing Let It Enfold You and From The Depths Of Dreams), The Selecter (performing Too Much Pressure), The Damned Things, Turnstile, Surfer Blood, Cursive, The Hu, Prof, Cherry Glazerr, Masked Intruder, Drakulas, Microwave, Lando Chill, Cleopatrick, Elder Brother, Monarchy Over Monday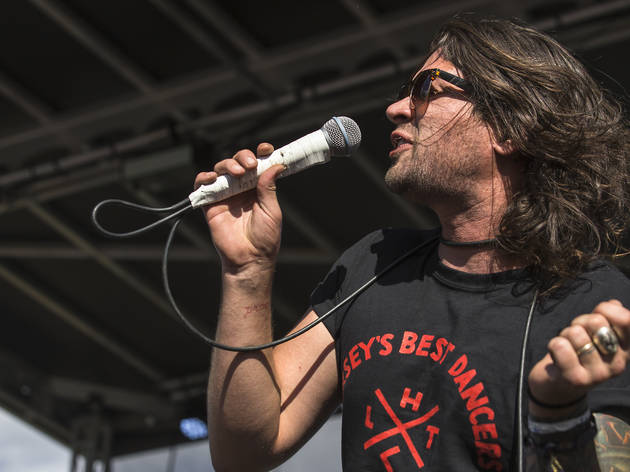 Photograph: Carolina Mariana Rodriguez
Bikini Kill, The Raconteurs, Ween (performing The Mollusk), Patti Smith and Her Band, Taking Back Sunday (performing Tell All Your Friends and Louder Now), The B-52s, Against Me! (performing Reinventing Axl Rose and Transgender Dysphoria Blues), The Starting Line, Streetlight Manifesto, Bob Mould, American Football, Village People, Ride, Guided By Voices, Less Than Jake, Nick Lowe with Los Straitjackets, Frank Iero And The Future Violents, Save Ferris, The Ergs!, White Reaper, Teenage Bottlerocket, Dave Haus and the Mermaid, This Wild Life, Dead Swords, The Beaches, Sincere Engineer, Skating Polly, Ultra Q, Kali Masi, Ganser, Ramona