The best acts to see at Mamby on the Beach 2017
For fans of local hip-hop and European electro-pop, Mamby on Beach is a lakefront festival with a killer soundtrack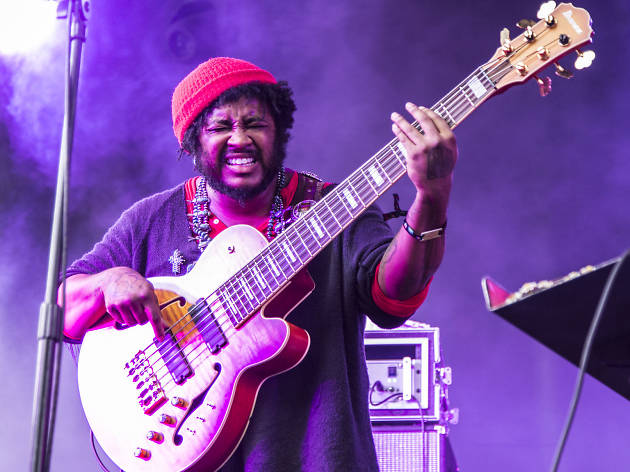 There's plenty of warm weather fun to be had at other summer music festivals, but only one of them sets up stages that are within spitting distance of Lake Michigan. Mamby on the Beach returns to Oakwood Beach on June 24 and 25, armed with a lineup of performers and DJs that should provide a fitting soundtrack for a day spent lounging on the sand. Before you pack your beach towel, take a look at some of the best acts taking the stage at Mamby on the Beach 2017.
Acts to see at Mamby on the Beach 2017
1
Photograph: Red Bull Content Pool/Drew Reynolds
Sunday at 5:30pm, Park Stage
This versatile Los Angeles bassist has contributed low-end to projects from Flying Lotus, Kendirck Lamar and Kamasi Washington, but his latest solo album, Drunk, reveals his love of yacht rock. Thundercat managed to get Kenny Loggins and Michael McDonald to contribute vocals to the track "Show You The Way," which is no small feat. If smoothly-delivered, cliché-ridden lyrics aren't your thing, don't worry—the rest of his set will almost certainly lean on his formidable jazz-fusion chops.
2
Saturday at 3:15pm, Park Stage
A year ago, Saba was best known as the voice behind the hook of Chance the Rapper's track "Angels," but now there are even more reasons to pay attention to the West Side producer and rapper. His late 2016 mixtape, The Bucketlist Project, took a simple premise (what do you want to do before you die?) and turned it into a thoughtful meditation on experiences and ambitions. Not unlike his frequent collaborator Noname, he's a Chicago emcee with a point of view that stands out amid the increasingly crowded local hip-hop scene.
3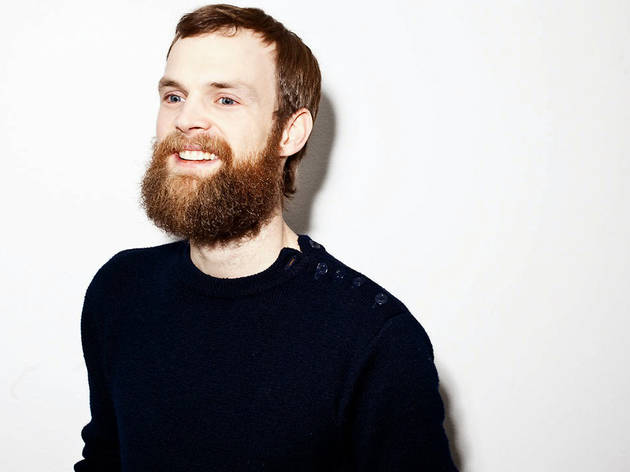 Photograph: Christian Belgaux
Todd Terje and the Olsens
Sunday at 6:45pm, Park Stage
The king of the Norwegian disco revival struts into Chicago, backed by his band the Olsens (and probably at least one mirror ball). In concert, Terje takes his 2014 release It's Album Time and turns it into an endlessly groovy succession of reasons to hit the dance floor. If his latest single, "Maskindans," is any indication, he can also transform a cover of an obscure Norweigan new wave song into a slick dance club gem.
4
Saturday at 5:45pm, Beach Stage
Apple's colorful iPod commercials may be a starmaking vehicle of the past, but a recent ad for its AirPod earphones introduced the world to Philadelphia electronic duo Marian Hill via its song "Down." Akin to a downtempo, jazz-inflected version of Phantogram, the band pairs stripped-down drum and keyboard arrangements with the smokey vocals of singer Samantha Gongol. The results, as some advertising execs surmised, are captivating.
5
Photograph: Shahrnaz Javid
Sunday at 1pm, Park Stage
After backing local acts like Ric Wilson and Morimoto, Kaina and the Burns Twins are stepping into the spotlight. The group's Sweet ASL EP (released last fall) showcases Kaina's versatile voice, surrounding it with soulful trumpet melodies and rhythms produced by the fraternal duo. It's a familiar yet fresh take on the jazz-influenced hip-hop that flows out Chicago, executed by a group of support players who are more than capable of commanding a stage themselves.
6
Sunday at 7pm, Beach Stage
Australian quartet Cut Copy were melding electronic dance music production with indie rock tropes around the same time that acts like LCD Sounsystem and Hot Chip started attracting attention to the subgenre. Aside from a recent mixtape of New Age-inspired instrumentals, the group's output has mined house music and synth-pop for inspiration, often accompanied by grandiose lyricism that pays tribute to the New Romantic pop acts that soudtracked the band's youth.
7
Saturday at 7pm, Beach Stage
Nothing screams "late aughts" quite like a track from Miike Snow's self-titled 2009 debut, which turned the producers responsible for Britney Spears' "Toxic" into a bonafied band. The Swedish trio have continued churning out respectable electro-pop earworms, most recently collaborating with Charli XCX and Run the Jewels on the group's latest album, iii. While the new songs are good, there's no reason to be ashamed about standing around waiting to sing along to the infectious strains of "Animal."
8
Saturday at 7pm, Mixmag Tent
Belgian DJ Stephen Fasano has a pretty good gimmick—he puts on a tuxedo, carries a wand and performs some magic tricks during his sets. Thankfully, it's not just window dressing for another mediocre selector. The house-influenced beats of tracks like "Sunlight" and "Shy" showcase the Magician's prowess as a producer and his remixes of songs by AlunaGeorge and Chromeo prove that he's got plenty of tricks up his sleeve.