What to see at the Hyde Park Jazz Festival
Enjoy local musicians, New Orleans jazz and a Malian kora player at this year's Hyde Park fest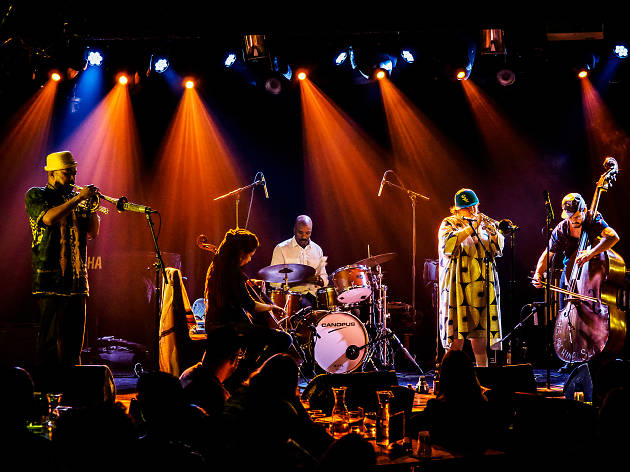 Marking the tail end of summer music festival season (and September's second big jazz-oriented event), the Hyde Park Jazz Festival brings Chicago's best performers and some talented visitors to the South Side neighborhood. Spread out over the course of two days and taking place at various venues, the festival is packed with worthwhile performances, but it can be difficult to decide what to see, even if you frequent Chicago jazz clubs. To make the decision as easy as possible, we've picked our five favorite performances on the Hyde Park Jazz Festival lineup, including a set from local drummer Makaya McCraven and a hotly anticipated collaboration between bandleaders from Chicago and Mali.
Acts to see at Hyde Park Jazz Festival
1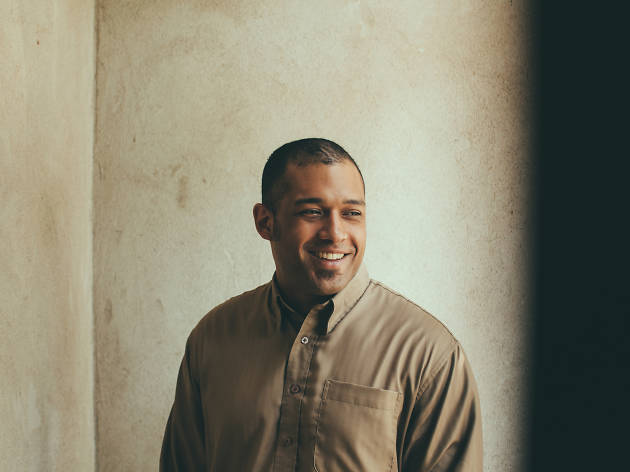 Photograph: Nathan Michael
Saturday, September 23 at 1:30pm; Wagner Stage at the Midway
Drummer, producer and bandleader McCraven has been playing all over Chicago throughout the past few months, recording performances in small venues like the Hideout and Danny's Tavern. His recent, cassette-only mixtape Highly Rare remixes these recordings in the same style of his 2015 release In the Moment, isolating samples from improvised sets and shaping them into taut, groove-filled tracks. McCraven's performance on one of Hyde Park Jazz Fest's main stages will be a departure from those intimate gigs, but his improvisational chops will still be on display. As a veteran of the festival since its early iterations, McCraven is grateful for the opportunity to return year after year, telling us, "It's special to see people watch you grow and feel invested in your growth."
2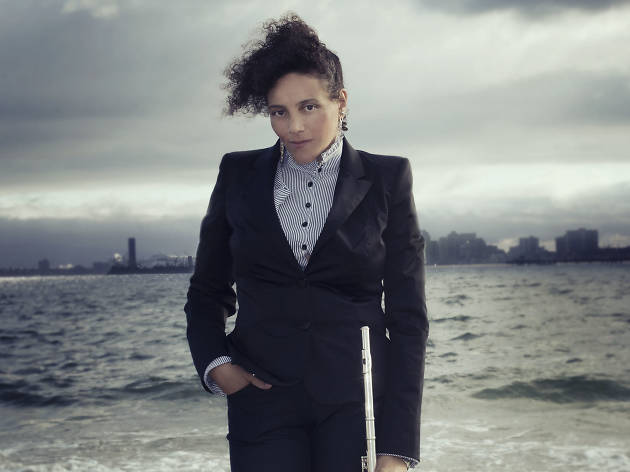 Nicole Mitchell + Ballake Sissoko
Saturday, September 23 at 3pm and 5:45pm; Logan Center for the Arts
Chicago composer and flutist Nicole Mitchell joins forces with Malian kora player Ballake Sissoko to present the world premiere of a new collaboration dubbed Bamako*Chicago Sound System. Playing new pieces commissioned by the Hyde Park Jazz Festival and presented in partnership with the Chicago World Music Festival, the bandleaders are joined by Mitchell's Black Earth Ensemble as well as Malian musicians Fassery Diabaté and Fatim Kouyate. Mashing up Chicago jazz and traditional Malian instrumentation, this unexpected collaboration is sure to be one of the most interesting (and unpredictable) performances at the festival.
3
Photograph: Mark Pallman
Saturday, September 23 at 1pm; Smart Museum
Though she's lived in New York for several years, trumpeter Jamie Branch's style is still rooted in the city where she once worked at Jazz Record Mart and met all the members of her band. "Everyone in the band has spent a lot of time in Chicago, so it's part of everyone's individual sound," Branch says, elaborating on her connection with with cellist Tomeka Reid, bassist Jason Ajemian and drummer Chad Taylor. At Hyde Park Jazz Fest, she'll perform her 2017 debut, Fly or Die, in it's entirety, fleshing out the the 35-minute album into a free jazz tour de force. While the ensemble itself is formidable, the otherworldly sounds and bizarre melodies that Branch coaxes from her horn are the real reasons to show up and listen closely.
4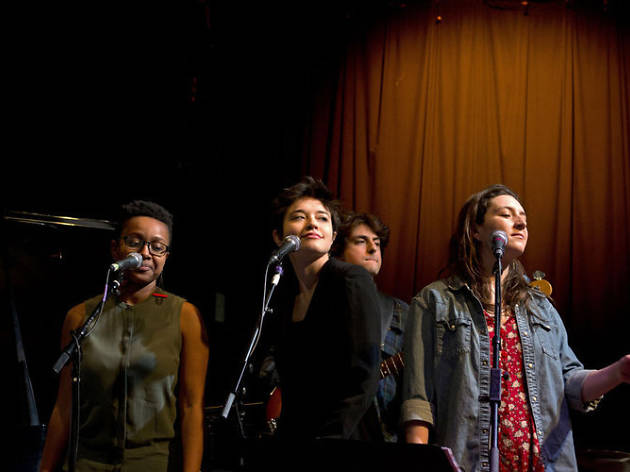 Photograph: Dennis McDonough
Yes We Can: The Songs of New Orleans
Sunday, September 24 at 6pm; Wagner Stage on the Midway
Local guitarist Steve Marquette and trombonist Jeff Albert lead this rotating ensemble of musicians, channeling the spirit of New Orleans jazz artists like Allen Toussaint and the Meters. The latest iteration of the group features a varied cast of local musicians, including Ohmme duo Macie Stewart and Sima Cunningham; Tweedy instrumentalist Liam Kazar; Nick Mazzarella on saxophone and Anton Hatwich on bass. Since founding the group for a benefit concert in January 2017, Marquette and Albert have slowly expanded the group's catalog, assembling a setlist of New Orleans-derived songs that are meant to inspire and empower.
5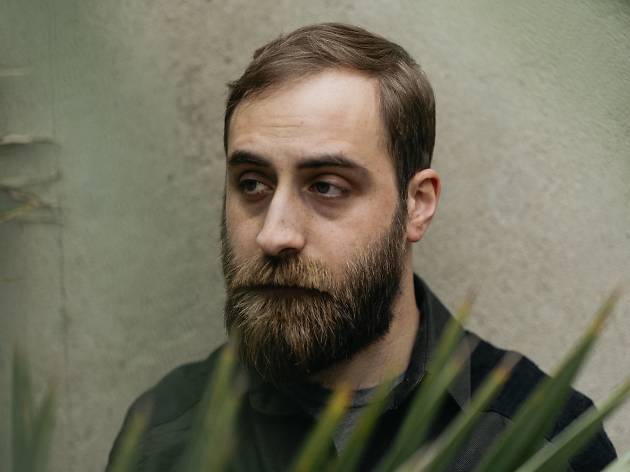 Photograph: Ryan Lowry
Nick Mazzarella + Tomeka Reid
Saturday, September 23 at 4:30pm; DuSable Museum of African American History
A fixture of Chicago jazz clubs like Elastic Arts and Hungry Brain, saxophonist Mazzarella has played with countless local musicians, but his ongoing collaboration with cellist Reid is something special. "She's a very thoughtful improviser and a sensitive listener," Mazzarella says of Reid, who frequently performs with her own trio and the acclaimed Hear in Now string ensemble. The pair's set in Hyde Park will be the culmination of a short Midwest tour, exploring the entirely improvised string and woodwind interplay showcased on the duo's album Signaling. Avant-garde jazz can be a challenging form of music to connect with, but the distinct rapport shared by Mazzarella and Reid makes it accessible to anyone with an appreciation of some serious musical chemistry.