Wicker Park Fest 2017 lineup
Indie bands and hip-hop acts hit Milwaukee Avenue at Wicker Park Fest 2017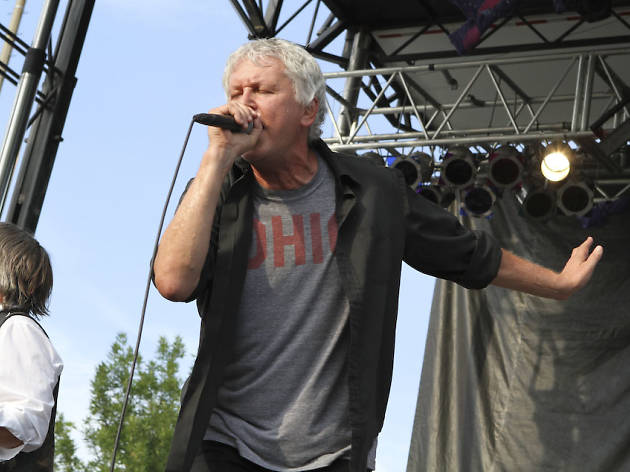 Pitchfork may be the summer music festival to beat in July, but Wicker Park Fest always holds its own. As usual, the neighborhood street fest brings indie rockers, hip-hop acts and electronic performers to Milwaukee Avenue (not to mention some aftershows at Chicago music venues).
On Saturday, legendary Ohio indie rock act Guided By Voices gets top billing, followed by Minneapolis hip-hop collective Doomtree and jazz fusion duo the Mattson 2. On Sunday, reunited alt-rockers Piebald and rootsy singer Pokey LaFarge headline a lineup that includes psych-rockers Jeff the Brotherhood and Chicago rapper Malcolm London.
A $10 donation during each day of Wicker Park Fest will allow you to see all of these artists. At that price, it's one of the best bargains you'll find among the vast slate of things to do this summer in Chicago. Take a look at the full Wicker Park Fest schedule below.
RECOMMENDED: Our guide to Wicker Park Fest Chicago
Wicker Park Fest 2017 lineup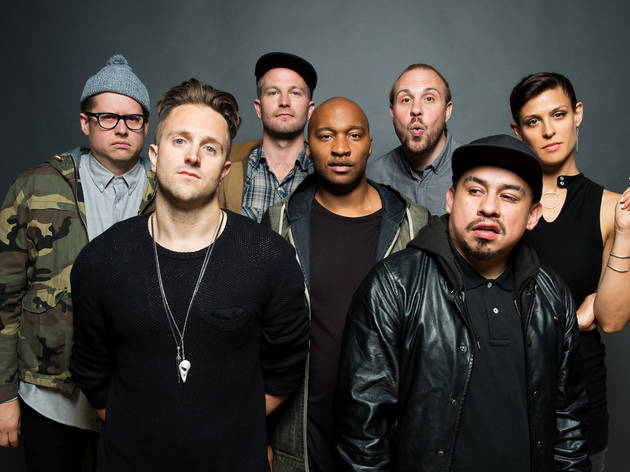 North Stage
8:30pm Guided By Voices
7:15pm Sales
6:00pm Ovlov
4:45pm Pronoun
3:30pm Mother Nature
2:15pm Ratboys
1:00pm Campdogzz
South Stage
9:00pm Doomtree
7:45pm The Mattson 2
6:30pm Air Credits
5:15pm Harts
4:00pm Step Rockets
3:00pm The Claudettes
1:00pm School of Rock Oak
Park
Center Stage
8:45pm Turquoise Jeep
7:30pm GGOOLLDD
6:15pm DJ no DJ
5:15pm Nnamdi Ogbonnaya
4:15pm Mazi Dancers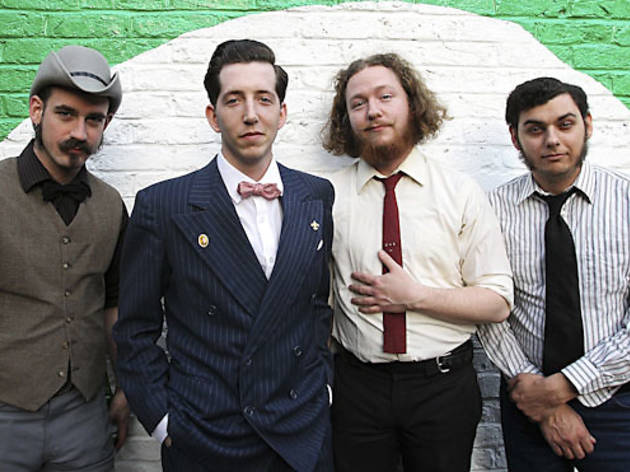 Photograph: Ian Bines
North Stage
8:30pm Piebald
7:15pm Jeff the Brotherhood
6:00pm The Coathangers
4:45pm Brick + Mortar
3:30pm Bonzie
2:15pm Lifted Bells
1:00pm No Men
South Stage
9:00pm Pokey LaFarge
7:45pm Charly Bliss
6:30pm Malcolm London
5:15pm Chicago Funk Mafia
4:00pm Bassel and the Supernaturals
3:00pm Bleach Party
1:00pm School of Rock Chicago
Center Stage
8:45pm Slim Cessna's Auto Club
7:30pm The Blind Staggers
6:15pm Post Child