The Olympic Games Tokyo 2020 are set to kick off on July 23 without spectators in the stands, but that won't stop fans from tuning in at home to root for Team USA. Try not to fret if you aren't able to watch from home—plenty of local sports bars and restaurants will be showing the Games, so you'll never have to miss your favorite events.
Ready to grab a pint and watch some world-class displays of athleticism? We've gathered a list of places where you can watch the Games—just remember to call ahead to make sure they're showing the event of your choice, especially if it's one of the more obscure sports (we're looking at you, fencing and artistic swimming fans).
This Wicker Park brewpub is hosting an Olympics-themed pop-up bar complete with competitive events, watch parties and internationally-inspired menus (like a selection of pizzas meant to represent cuisines from around the world) that will run through August 8. For a complete list of festivities, see the pub's website, where you'll also find information about ticketed events. 2005 W Division St
You can catch the opening ceremonies and events from the Olympics on multiple muted screens at O'Donovan's, but the North Center bar is reserving one room where the events will air with the sound on for folks who want to listen in as well.2100 W Irving Park Rd
If you work downtown, this Irish pub—which, as its name suggests, is located in the Loop—makes for an especially convenient place to grab a drink and watch the Games once 5pm rolls around. 216 N Wabash Ave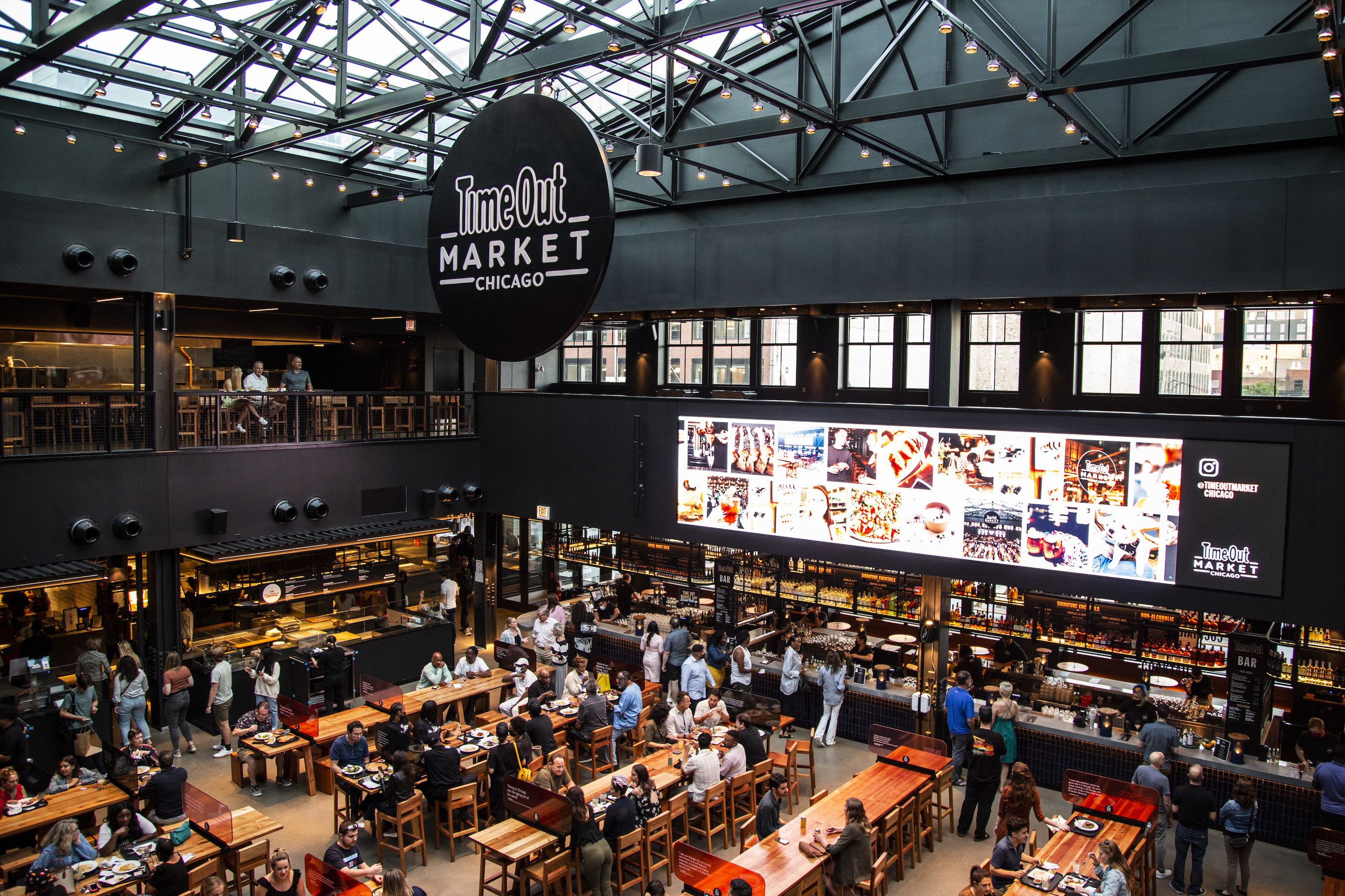 Swing by Time Out Market Chicago in Fulton Market to catch marquee events like basketball, soccer and track and field on 32-foot wide screens, and fuel up on bites from the Market's many eateries. 916 W Fulton Market
Both Happy Camper locations (in Old Town and Wrigleyville) will screen the Games this year—grab a seat at the bar and gorge on pizza, and feel free to take a stroll around the bars' expansive outdoor areas when high-stakes events get too stressful. 1209 N Wells St and 3458 N Clark St
Draft beer and pub grub abound at this soccer-focused sports bar in North Center, where you can watch games that are airing during the bar's regular operating hours. Missed one of your favorite events? They'll also show replays by request. 1934 W Irving Park Rd
Nurse a pint of Guinness while watching the Olympics at this Old Town pub, which also features a front patio and beer garden for your imbibing pleasure. 1615 N Wells St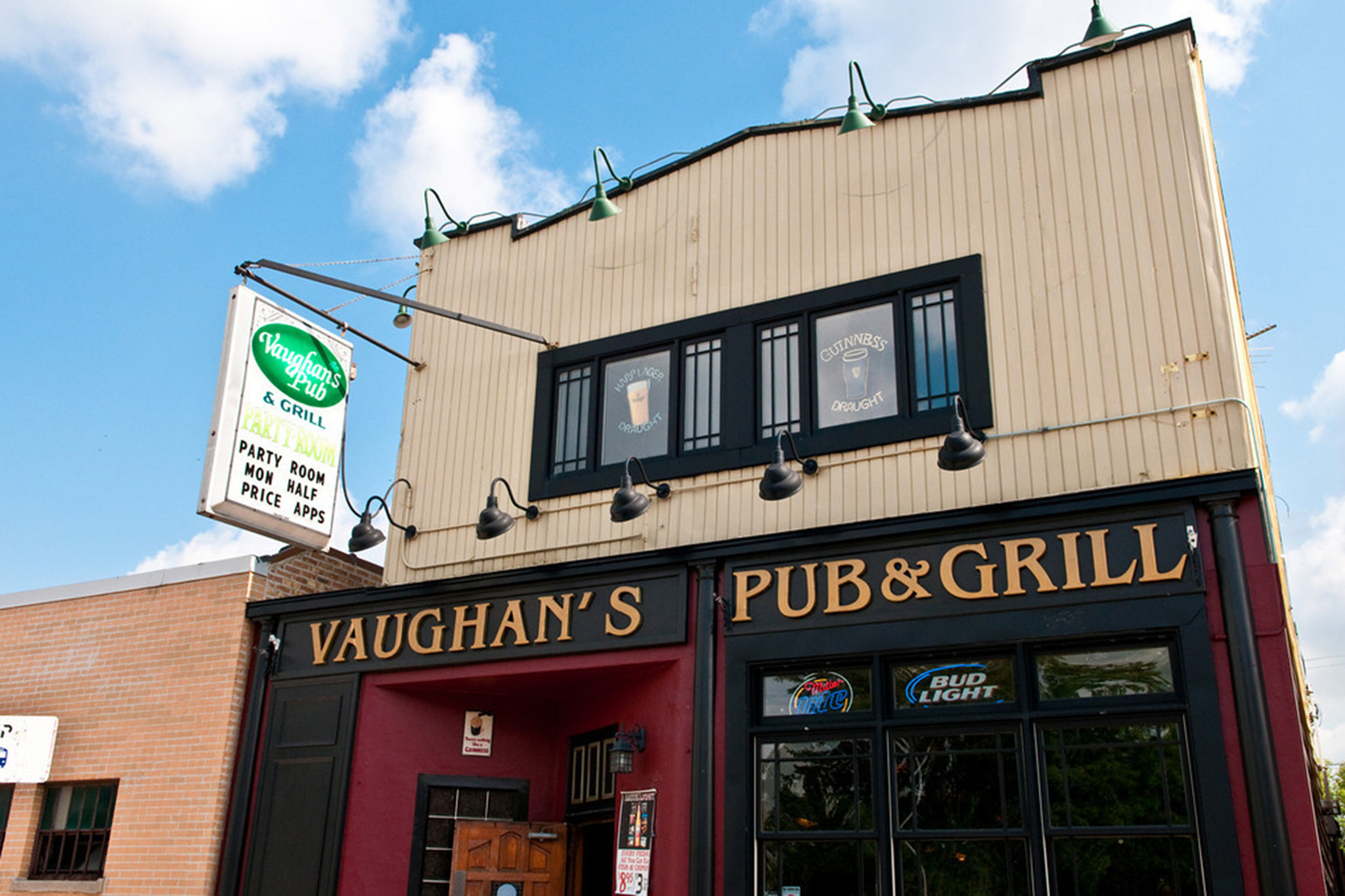 Both the Gladstone Park and Lakeview locations of Vaughan's Pub & Grill will screen the Olympics, so prepare to kick back with a pint and a hefty serving of fish and chips. 5485 N Northwest Highway and 2917 N Sheffield Ave
Sidle up to this Logan Square spot and tune into the Games beneath an umbrella-covered table on the bar's sizable patio, which is equipped with outdoor TVs for watching sports in the sunshine. FYI: You'll need a reservation to secure a seat patio. 3509 W Fullerton Ave.
This Bridgeport sports bar ordinarily caters to Sox fans, but they'll also show the Olympics in between baseball games this year. 238 W 33rd St