Have a gap in your Lollapalooza schedule this weekend? When you're not dashing between stages or chowing down at Chow Town, scores of brands would love to offer you free merch (so long as you sign up for their email blasts or download their apps, of course) at pop-ups sprinkled throughout the festival grounds. We paid a visit to nearly every pop-up and activation at Lolla this year—here's a roundup of some highlights to peruse when you've got some time to kill between sets.
RECOMMENDED: Lollapalooza 2022 lineup and schedule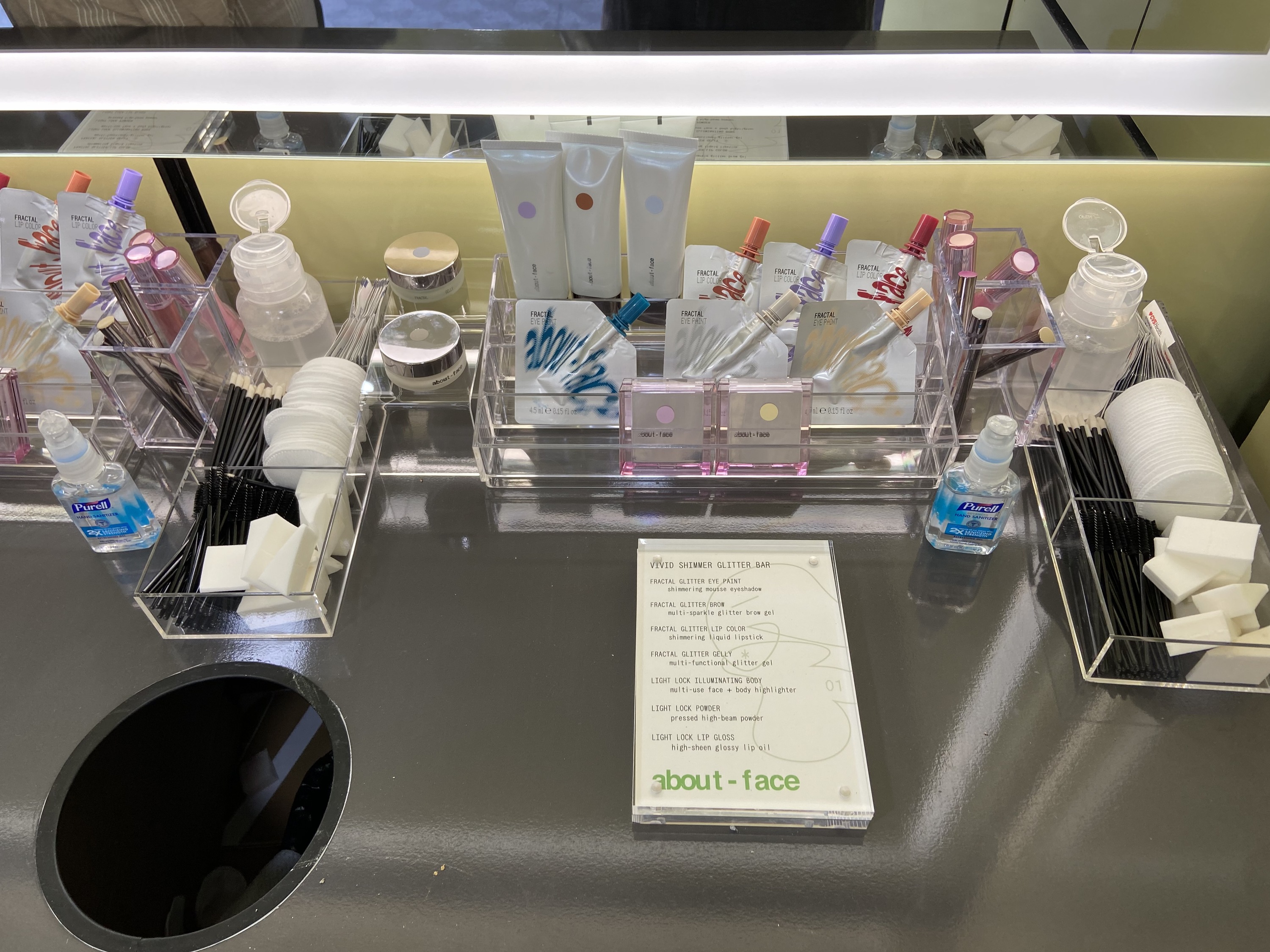 1. Try on glittery makeup
Where: about x face pop-up
Closest stage: Discord
Time to complete your festival look! Halsey's new-ish makeup line, about x face, is popping up in a small trailer near the fest's western edge, where visitors can try on everything from shimmery lavender lipstick to body highlighter (just remember to use hand sanitizer liberally between applications). Bonus: No email sign-up or data sharing is necessary to enter the pop-up.
2. Make a customized friendship bracelet
Where: Toyota Music Den
Closest stage: BMI
If you really wanted to immerse yourself in the world of Corolla Crosses and Camry Hybrids, you could likely spend upwards of an hour at the Toyota Music Den, a mid-sized compound offering a daily lineup of performances from smaller Lolla acts (like Emmy Meli, midwxst and Maude Latour) in addition to a lengthy list of giveaways and activations that visitors can access after filling out an online survey. If you're short on time, head over to the southern side of the tent to make your own beaded bracelet—which includes a small guide to "power beads" said to offer various crystal-like powers—or wait in line for an for a Polaroid photo with a colorful background that purportedly shows off your aura.
3. Pick out a free button
Where: Our Music My Body
Closest stage: Tito's Handmade Vodka
The advocacy campaign Our Music My Body, which shines a light on sexual harrassment in the music industry, has teamed up with local company Busy Beaver Button Co to produce free buttons with messages that draw attention to the importance of consent and a handful of other social causes (including "Back off!" and "Female fronted is not a genre" and "Support trans teens"). Swing by to learn about the campaign's mission and grab a free button, or draw your own design for a customized look.
4. Attempt to win prizes from a claw machine
Where: T-Mobile pop-up, Dunkin', Tito's Handmade Vodka
Closest stage: Various stages across festival grounds
Do you have a steady hand and knack for carnival games? If so, you'll want to check out the number of claw game activities spread throughout Grant Park this weekend, which offer a number of prizes—including free VIP passes, gift cards and other perks hidden within elusive plastic orbs.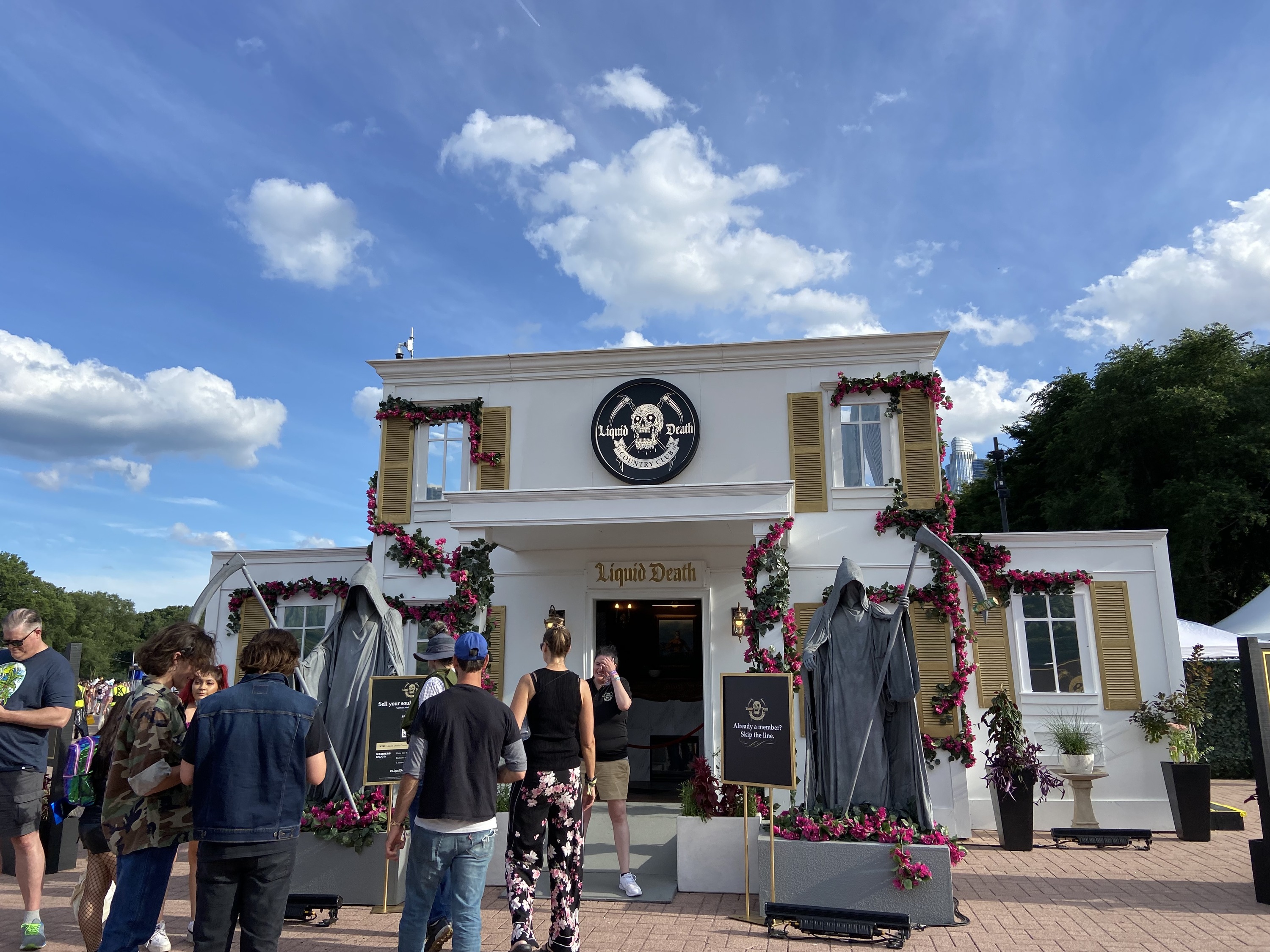 5. Snag a free can of water
Where: Liquid Death Country Club
Closest stage: Kidzapalooza
The canned water company Liquid Death invites visitors to "sell their souls" (aka fill out an online survey) to enter the Liquid Death Country Club, an air conditioned compound decked out to look like an emo member's only club. Inside, you'll find a live string quartet, spray tattooing station and a bar stocked with free cans of water—a steal if you consider the $4 Liquid Death price tag elsewhere on festival grounds (and less of a steal if you consider the free water refilling stations all over festival grounds).