Lollapalooza 2018 lineup and schedule
From the Arctic Monkeys to Zedd, take a look at the full Lollapalooza 2018 lineup of artists and bands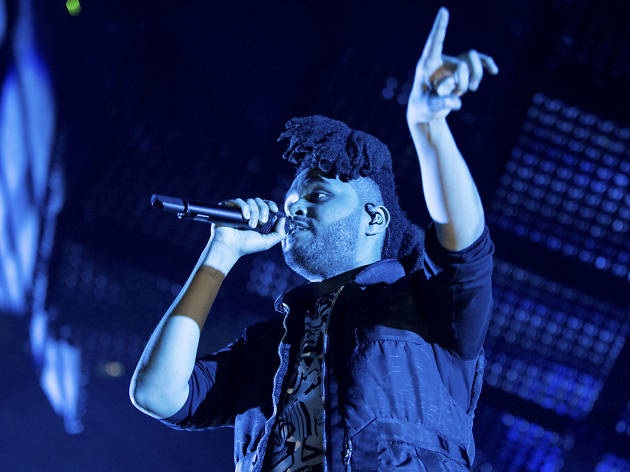 After months of Lollapalooza rumors, there's no need to keep guessing. Lolla's complete 2018 lineup has arrived and it's packed with familiar faces and plenty of the acts that we've been hoping to see in Grant Park this summer.
Chicago's biggest (and longest) summer music festival is stacked with an epic list of headliners this year: The Weeknd, Jack White, Arctic Monkeys, Bruno Mars, Travis Scott, The National, Vampire Weekend, Odesza and Logic, to name a few. The undercard is equally flush with talent, including Tyler, the Creator, St. Vincent, CHVRCHES, Brockhampton, Franz Ferdinand, Lykke Li, Lizzo and more.
Check out the complete daily Lollapalooza schedule below.
RECOMMENDED: Check out photos and coverage of Lollapalooza
Lollapalooza 2018 lineup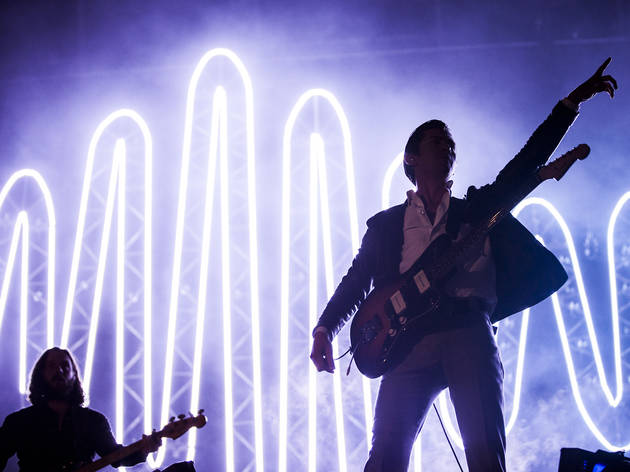 Thursday, August 2
Bud Light
1:00–1:45pm - Cuco
2:45–3:45pm - Terror Jr.
4:45–5:45pm - Rebelution
6:45–7:45pm - Khalid
8:30–10:00pm - Travis Scott

Tito's Handmade Vodka
12:15–1:00pm - Nick Mulvey
1:45–2:45pm - Basement
3:45–4:45pm - All Time Low
5:45–6:45pm - Billie Eilish
7:45–8:30 - Virgil Abloh

American Eagle
12:00–12:30pm - DJ Taye
12:50–1:30pm - Valee
1:50–2:30pm - Allie X
2:50–3:30pm - Curtis Harding
4:00–4:45pm - G Herbo
5:15–6:00pm - Blackbear
6:30–7:15pm - Petit Biscuit
7:45–8:30pm - A Boogie Wit Da Hoodie
9:00–10:00pm - Tycho

BMI
1:00–1:40pm - Larkin Poe
2:10–2:50pm - Wes Period
3:20–4:00pm - Fletcher
4:30–5:10pm - Gashi
5:40–6:20pm - Supa Bwe
6:50–7:30pm - Madison Beer

Perry's
12:00–12:45pm - LZRD
1:00–2:00pm - Space Jesus
2:15–3:15pm - 4B
3:30–4:30pm - London on Da Track
4:45–5:45pm - Shiba San
6:00–7:00pm - Kayzo
7:15–8:15pm - Rezz
8:30–9:45pm - Galantis

Lake Shore
12:00–12:45pm - Jesse Baez
1:45–2:45pm - Tyler Childers
3:45–4:45pm - The Wombats
5:45–6:45pm - Lany
7:45–8:45pm - Camila Cabello

Grant Park
12:45–1:45pm - Slaves (UK)
2:45–3:45pm - Stars
4:45–5:45pm - Franz Ferdinand
6:45–7:45pm - CHVRCHES
8:45–10:00pm - Arctic Monkeys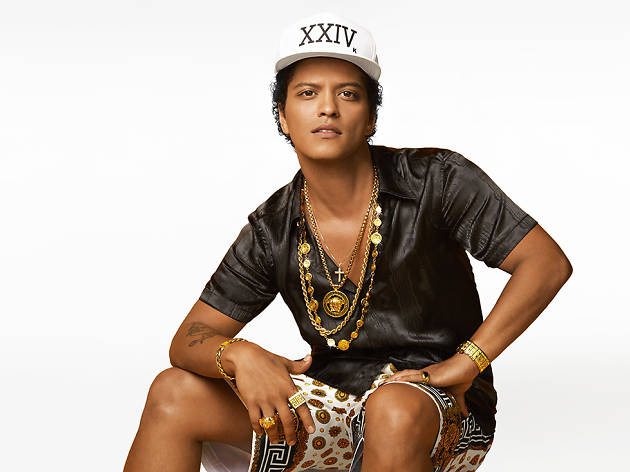 Friday, August 3
Bud Light
12:45–1:45pm - Welshy Arms
2:45–3:45pm - Parquet Courts
4:45–5:45pm - James Bay
6:45–7:45pm - Post Malone
8:30–10:00pm - The National

Tito's Handmade Vodka
12:00–12:45pm - Matt Maeson
1:45–2:45pm - Gang of Youths
3:45–4:45pm - Lizzo
5:45–6:45pm - The Neighbourhood
7:45–8:30pm - Oshi

American Eagle
12:00–12:30pm - Cleopatrick
12:50–1:30pm - Clairo
1:50–2:30pm - Post Animal
2:50–3:30pm - Two Feet
4:00–4:45pm - Lauv
5:15–6:00pm - Big Wild
6:30–7:15pm - Greta Van Fleet
7:45–8:30pm - Brockhampton
9:00–10:00pm - Jungle

BMI
1:00–1:40pm - Mainland
2:10–2:50pm - Nothing,Nowhere.
3:20–4:00pm - CKY
4:30–5:10pm - Chase Atlantic
5:40–6:20pm - Buddy
6:50–7:30pm - R.LUM.R

Perry's
12:00–12:35pm - Noizu
12:40–1:20pm - Kuuro
1:30–2:15pm - Goldfish
2:30–3:15pm - Taylor Bennett
3:30–4:30pm - Valentino Khan
4:45–5:45pm - Alan Walker
6:00–7:00pm - Rusko
7:15–8:15pm - Malaa
8:30–9:45pm - Dillon Francis

Lake Shore
12:00–12:45pm - Dream Wife
1:45–2:45pm - Lewis Capaldi
3:30–4:30pm - Bebe Rexha
5:30–6:30pm - Alina Baraz
7:30–8:30pm - BØRNS

Grant Park
1:00–1:45pm - Alex Lahey
2:30–3:30pm - Dermot Kennedy
4:30–5:30pm - Tyler, The Creator
6:30–7:30pm - Walk The Moon
8:30–10:00pm - Bruno Mars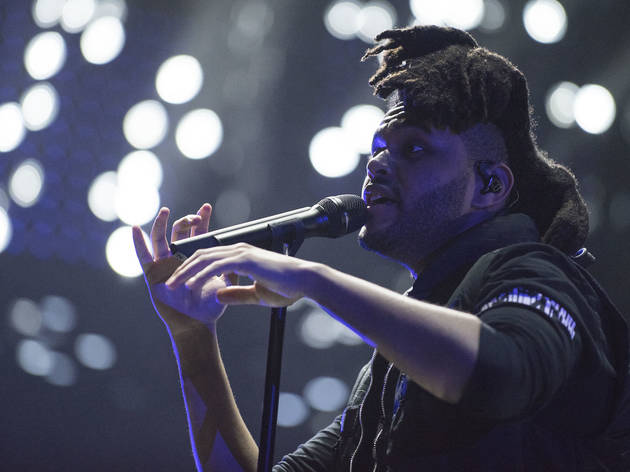 Saturday, August 4
Bud Light
1:00–1:45pm - Yungblud
2:45–3:45pm - A R I Z O N A
4:45–5:45pm - LL Cool J
6:45–7:45pm - St. Vincent
8:30–10:00pm - Vampire Weekend

Tito's Handmade Vodka
12:15–1:00pm - Wallows
1:45–2:45pm - Tank and The Bangas
3:45–4:45pm - Lil Pump
5:45–6:45pm - Luke Combs
7:45–8:30pm - Droeloe

American Eagle
12:00–12:30pm - Emilia Ali
12:50–1:30pm - Femdot
1:50–2:30pm - Amy Shark
2:50–3:30pm - Pale Waves
4:00–4:45pm - Autograf
5:15–6:00pm- - Goldlink
6:30–7:15pm - Daniel Caesar
7:45–8:30pm - Tash Sultana
9:00–10:00pm - Perry Farrell

BMI
1:00–1:40pm - Grace Weber
2:10–2:50pm - Davie
3:20–4:00pm - Bones (UK)
4:30–5:10pm - MELVV
5:40–6:20pm - Morgxn
6:50–7:30pm - Vera Blue

Perry's
12:00–12:30pm - BlackGummy
12:45–1:15pm - Brohug
1:30–2:15pm - Loudpvck
2:30–3:15pm - K?D
3:30–4:30pm - Hippie Sabotage
4:45–5:45pm - Ghastly
6:00–7:00pm - Zomboy
7:15–8:15pm - Illenium
8:30–9:45pm - Zedd

Lake Shore
12:00–12:45pm - Lovelytheband
1:30–2:15pm - Sir Sly
3:30–4:30pm - Daya
5:30–6:30pm - Jesse Ware
7:30–8:30pm - Dua Lipa

Grant Park
12:45–1:30pm - Charlotte Cardin
2:30–3:30pm - Bomba Estero
4:30–5:30pm - Catfish and the Bottlemen
6:30–7:30pm - Logic
8:30–10:00pm - The Weeknd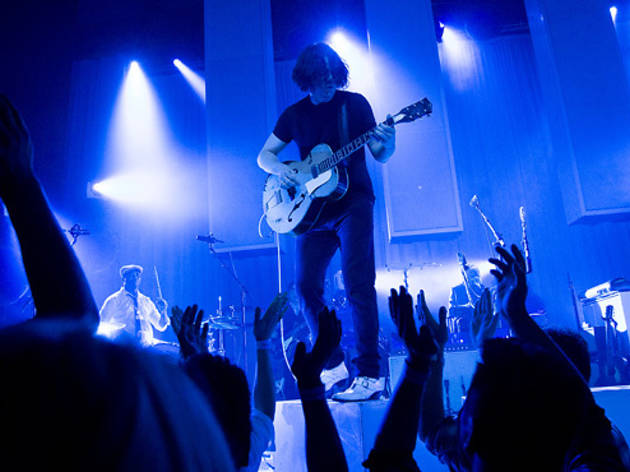 Sunday, August 5
Bud Light
1:00–2:00pm - The Coronas
3:00–4:00pm - The Vaccines
5:00–6:00pm - Gucci Mane
7:00–8:00pm - Lil Uzi Vert
8:45–10:00pm - Odesza

Tito's Handmade Vodka
12:15–1:00pm - Superorganism
2:00–3:00pm - Frenship
4:00–5:00pm - Rainbow Kitten Surprise
6:00–7:00pm - NAV
8:00–8:45pm - Medasin

American Eagle
12:00–12:30pm - Dorothy
12:50–1:30pm - Sasha Sloan
1:50–2:30pm - Rex Orange County
2:50–3:30pm - Jessie Reyez
4:00–4:45pm - Knox Fortune
5:15–6:00pm - Sabrina Claudio
6:30–7:15pm - Cigarettes After Sex
7:45–8:30pm - Quinn XCII
9:00–10:00pm - Playboi Carti

BMI
1:00–1:40pm - Morgan Saint
2:10–2:50pm - Van William
3:20–4:00pm - Mikky Ekko
4:30–5:10pm - The Aces
5:40–6:20pm - The Wrecks
6:50–7:30pm - John Splithoff

Perry's
12:00–12:45pm - Tim Gunter
1:00–1:45pm - The Him
2:00–2:45pm - EKALI
3:00–3:45pm - Chris Lake
4:00–5:00pm - Herobust
5:15–6:15pm - TroyBoi
6:30–7:30pm - What So Not
7:45–8:30pm - Bazzi
8:45–9:45pm - Excision

Lake Shore
12:00–12:45pm - Freya Ridings
1:30–2:30pm - Durand Jones & The Indications
3:30–4:30pm - Kali Uchis
5:30–6:30pm - Manchester Orchestra
7:30–8:30pm - Chromeo

Grant Park
12:45–1:30pm - The Regrettes
2:30–3:30pm - Anderson East
4:30–5:30pm - Lykke Li
6:30–7:30pm - Portugal. The Man
8:30–10:00pm - Jack White