It's opening day for the latest Chicago edition of 29Rooms, the experiential pop-up curated by Refinery29 that brings together artists, musicians, celebrities, thought-leaders and brands to create a collection of interactive installations for guests to explore (and snap selfies within). This year's display—entitled "Expand Your Reality"—takes up residence in the newly opened Skylight Board of Trade venue, which is the Chicago Board of Trade's former agriculture trading floor with its digital ticker board still intact. While 29Rooms spent less than a week in Chicago last summer, it's sticking around for 10 days this time around (through July 27), giving even more people the opportunity to explore the installations—and tickets are still available.
We had a chance to walk through 29Rooms last night before the pop-up opened to the public, and we made note of six amazing installations that you need to check out if you plan on attending.
1. Dance Break
You'll hear the bouncing beats and joyous sounds of dance-floor revelry that are constantly emitted from this room before you see it. Surrounded by shimmering tinsel and festooned with neon signs and disco ball, this impromptu party is always raging, and you don't need to worry about dancing on your own—a small group of professional dancers is there to show you how it's done.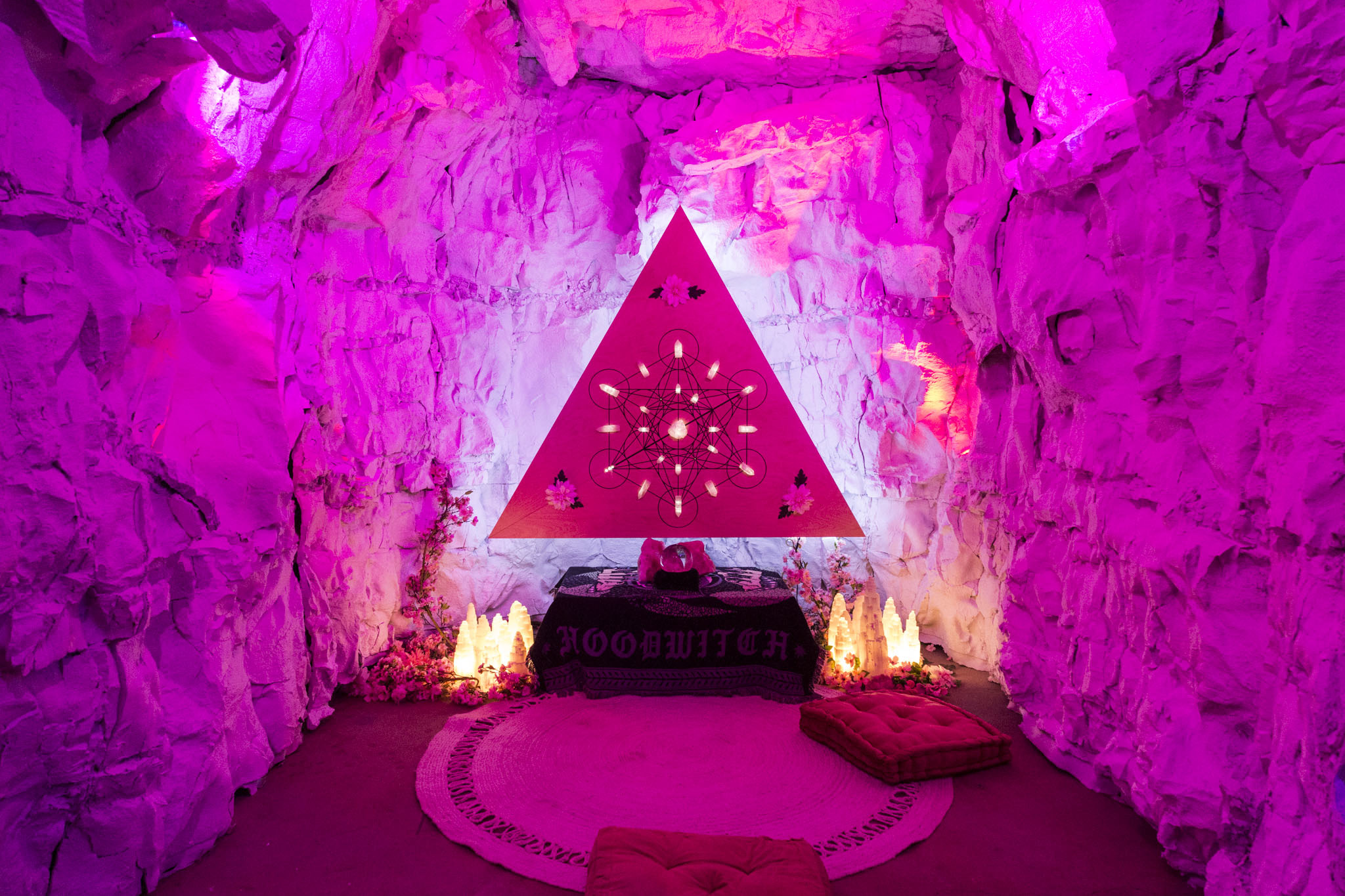 2. You Are Magic
This tranquil room was created in collaboration with the Hoodwitch (a.k.a. Bri Luna), a modern mystic who specializes in enabling self-discovery through tarot and crystals. Inside this meditative crystal-lit cavern, guests can relax in one of two different areas while admiring the glowing decor and listening to positive messages of affirmation being piped through the speakers.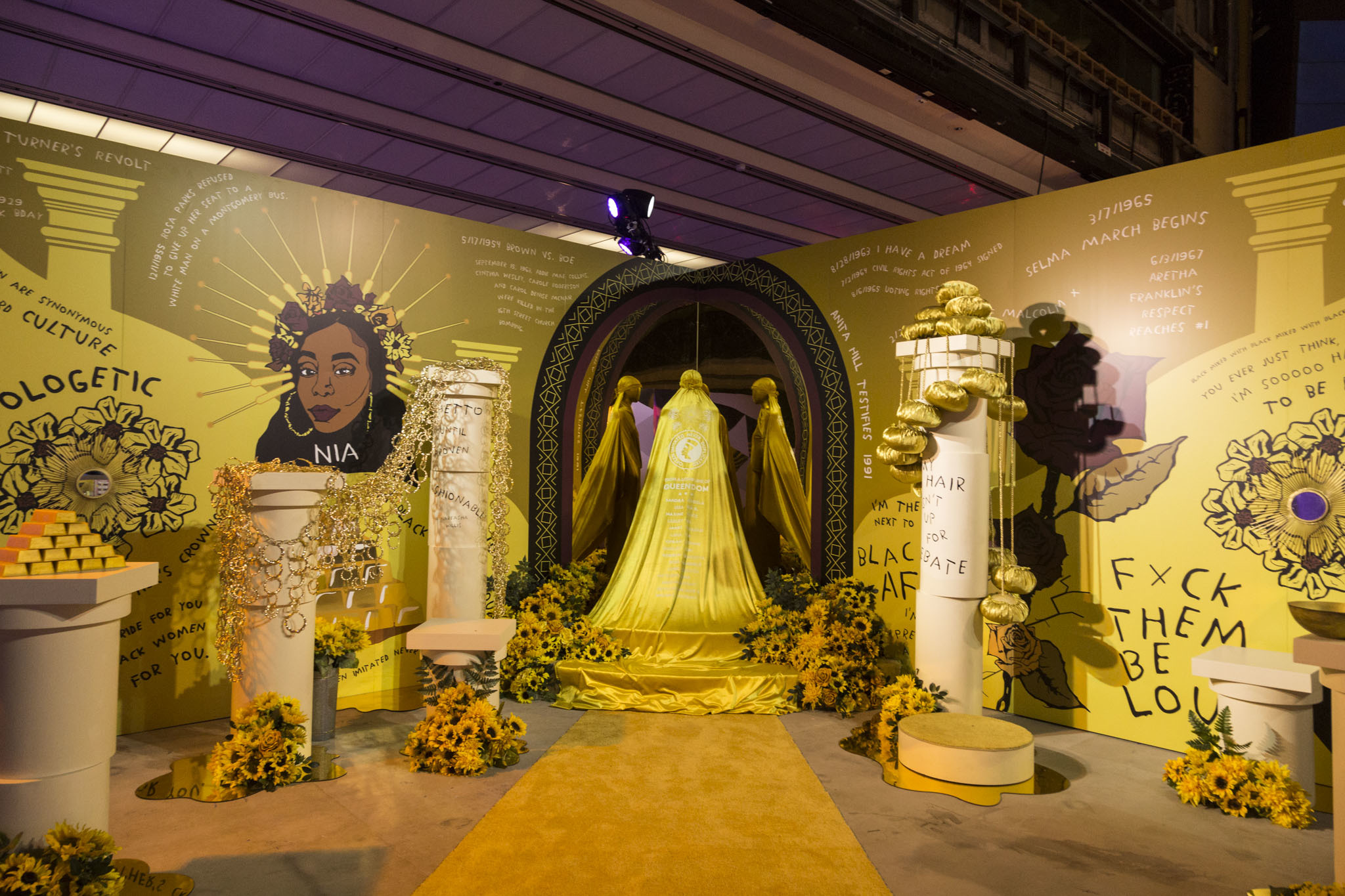 3. A Long Line of Queendom
Made with help from Refinery29 vertical Unbothered, which specializes in content for Black millennial women, this installation surrounds a figure draped in a golden robe with messages that speak out against the appropriation of Black culture and mark important moments in history for Black women. Of all the rooms on display, this one carries one of the most powerful message as well as some of the most striking visuals.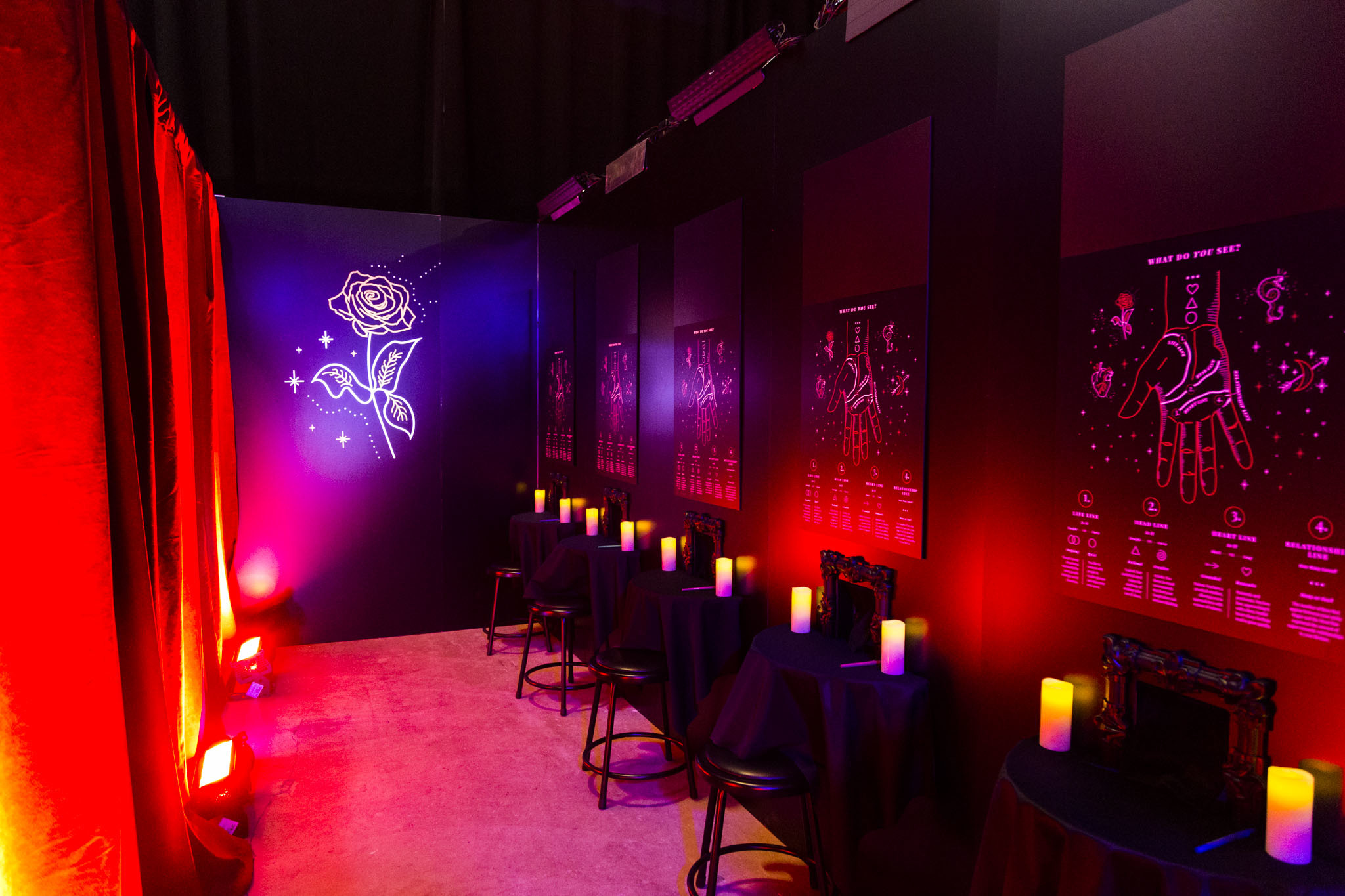 4. A Blind Date With Destiny
Want to have your palms read by a complete stranger who probably isn't an expert in the art of Palmistry? In this dimly lit room you stick your paws through a small curtained window where an attendee on the other side will trace the contours of your hand with a pen, allowing you to interpret the markings with the help of an informative poster. Once you've determined your destiny, you'll be able to return the palm-reading favor.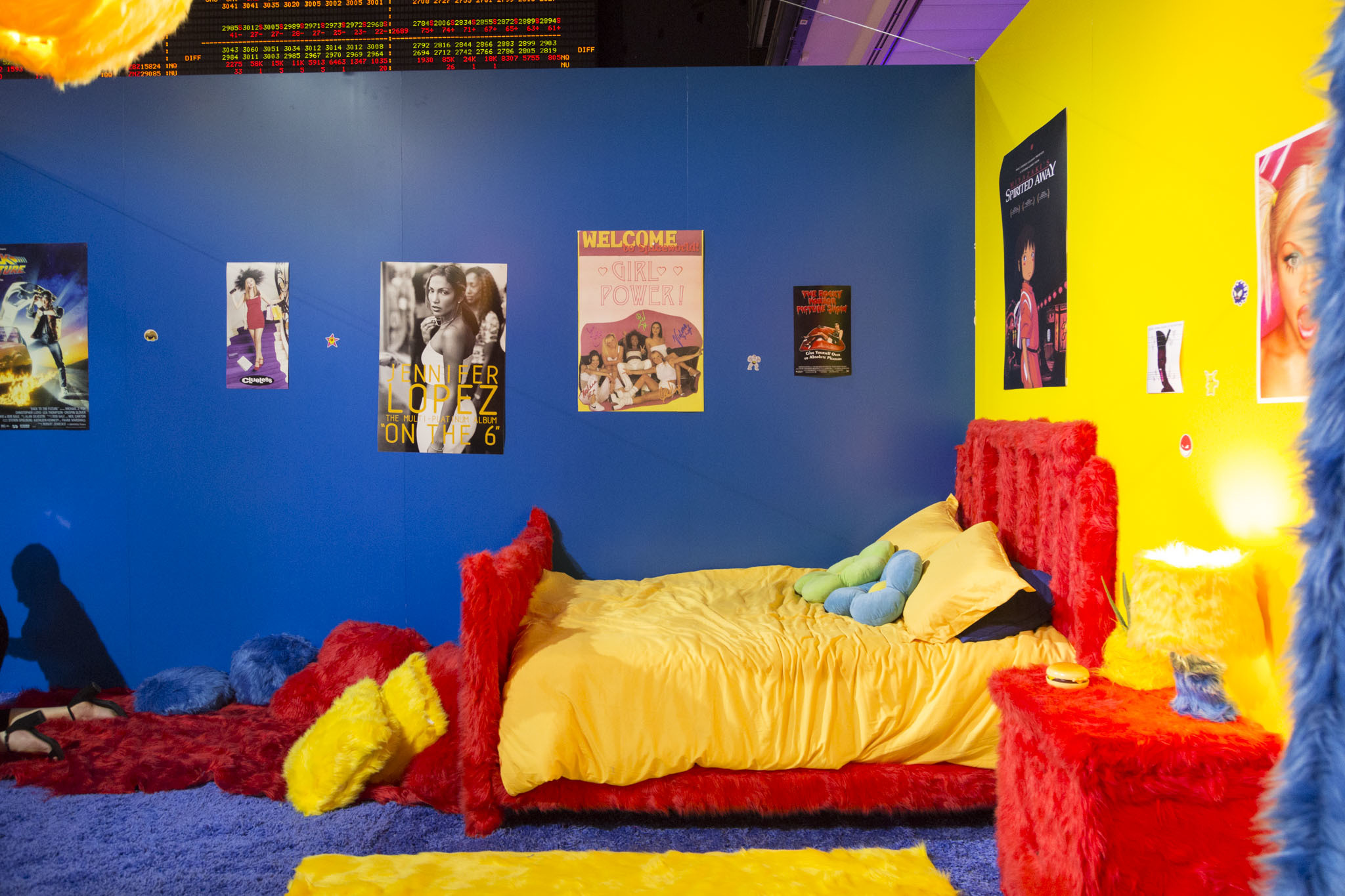 5. Teenage Bedroom
If you were a '90s kid, you're going to be overcome with nostalgia when you step inside this primary-colored bedroom coated in a thick layer of fuzzy carpet (created by artist Uzumaki Cepeda). Sit down in front of a SpongeBob television set to play Nintendo 64, try on some coats from the carpeted closet or just admire posters of the Spice Girls, Jennifer Lopez and Spirited Away that line the walls.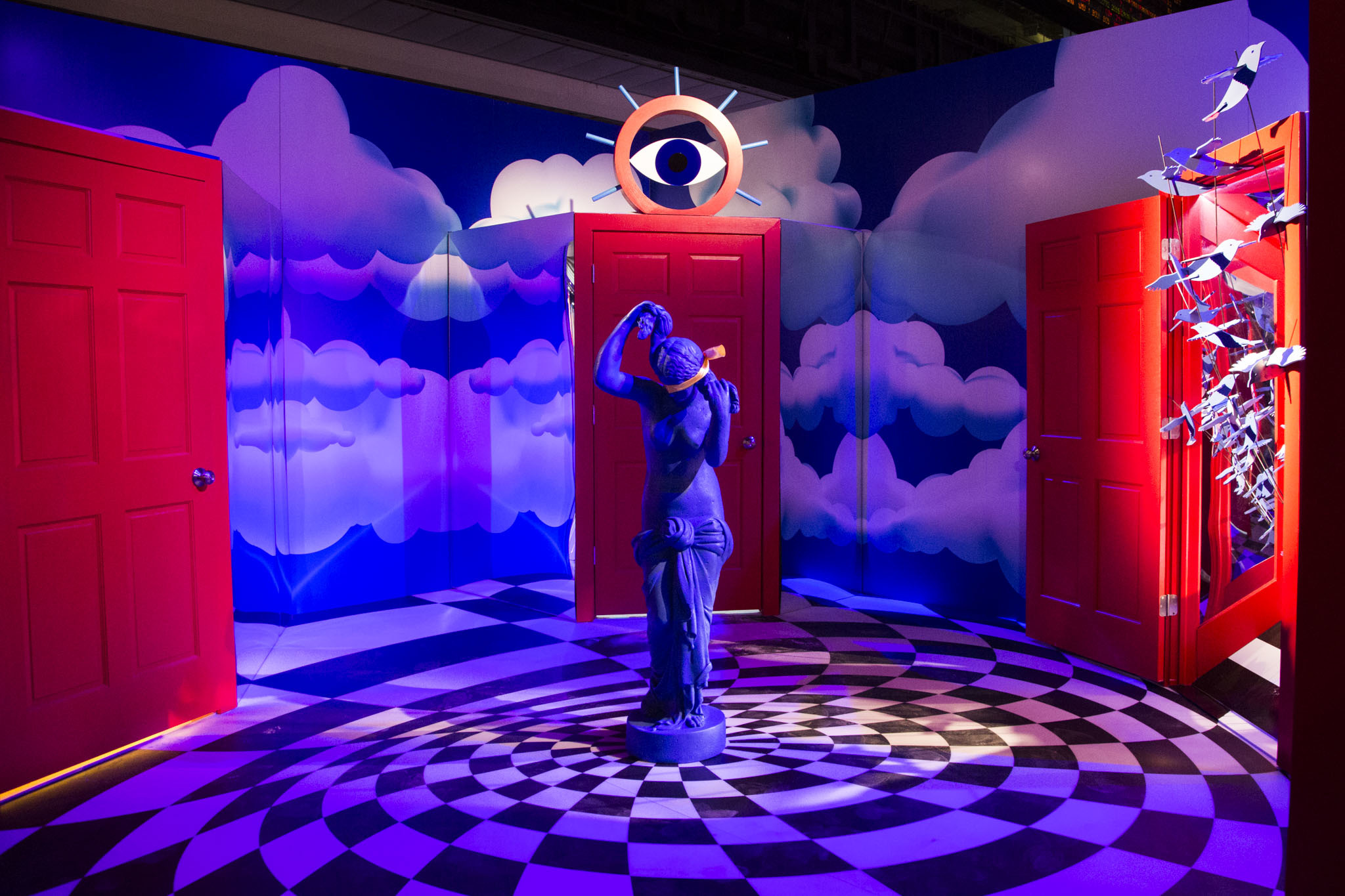 6. Dream Doorways
Another place is only a twist of a doorknob away in this surreal installation created in collaboration with musician Kali Uchis and inspired by transformative quality of dreams. Several bright red doors surround a statue wearing a blindfold, and opening each one will transport you to an unexpected locale, such as a sandy beach under the beating sun.