Now that Thanksgiving is over and you've had your fair share of stuffing for the year, it's time to dive headfirst into the other holiday season. If you're jonesing for a real Christmas tree this year, there's a new pop-up to check out: From the same folks who brought us Jack's Pumpkin Pop-Up comes Jack Frost Winter Village, an outdoor holiday spectacle located at 1467 N Elston Avenue in Goose Island.
The 2-acre attraction boasts a sprawling Christmas tree farm, photo opportunities and a dazzling, light-filled jaunt that's perfect for families who want to get some fresh air this winter. Tickets are available now and allow parties to explore the grounds for an hour and a half. The most affordable pass goes for $21 per person and includes Jack's Winter Walk and a Christmas doughnut. From there, you can opt to toss in merch (ugly holiday sweaters, Santa hats and light-up necklaces), more doughnuts or a Christmas tree to take home. The premium balsam fir trees are available in three sizes: 3 feet ($35), 6 feet ($65) and 7 feet ($75).
Additionally, groups of two can register for the Winter Walk and a dozen holiday doughnuts for $49, while groups of four can sign up for the Winter Walk and a 6-foot-tall Christmas tree for $120. It's worth noting that kids under the age of 4 are granted free entry. Pre-purchased passes are required to enter, and no walk-up customers will be allowed in.
In an effort to keep visitors safe, everyone must wear a mask at all times and no food or drink will be available or allowed on-site. Jack Frost Winter Village will be open through Sunday, January 10, so there's plenty of time to grab your Christmas tree, take in the dazzling holiday light show and spend some time outdoors this season. Take a look around the holiday attraction below.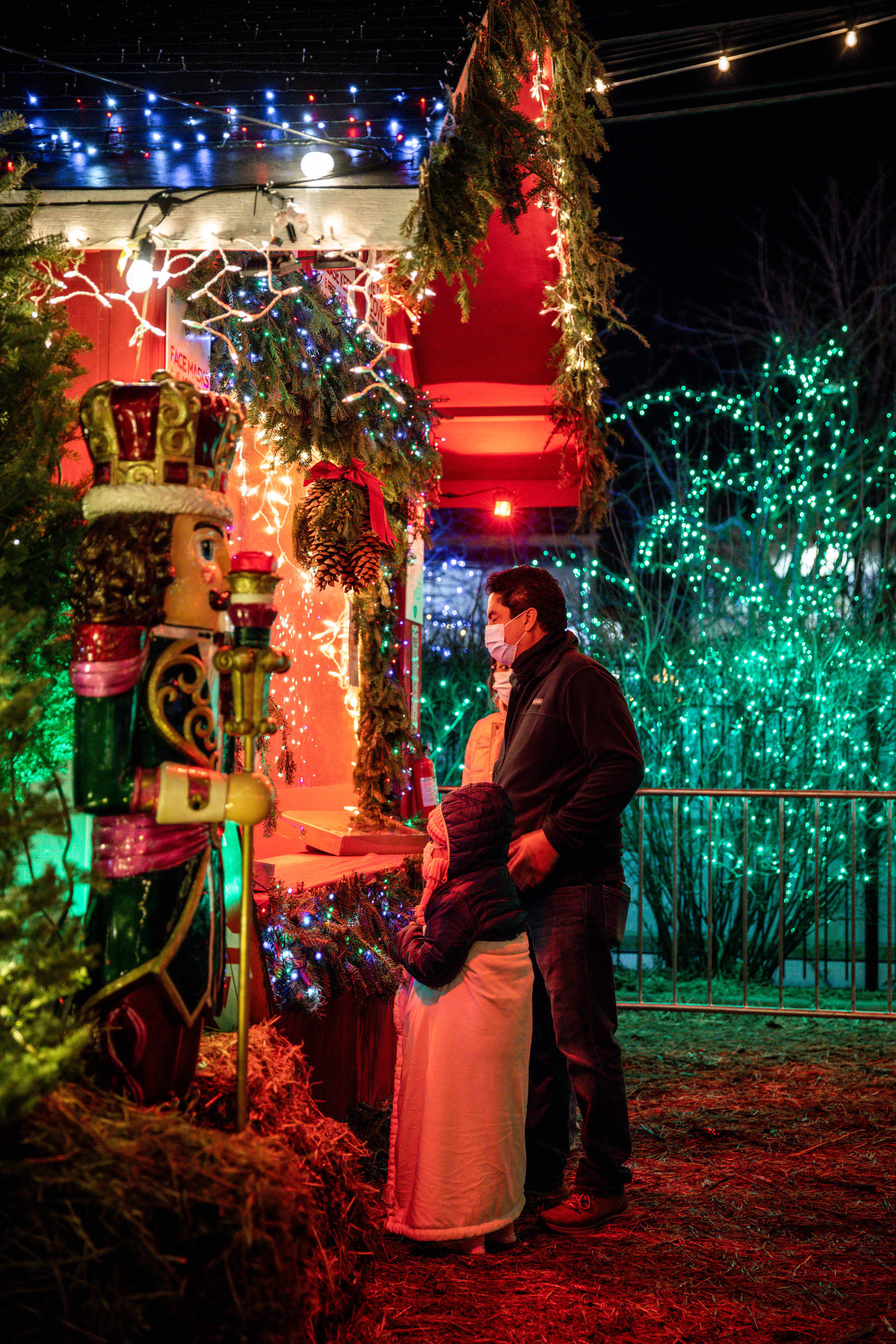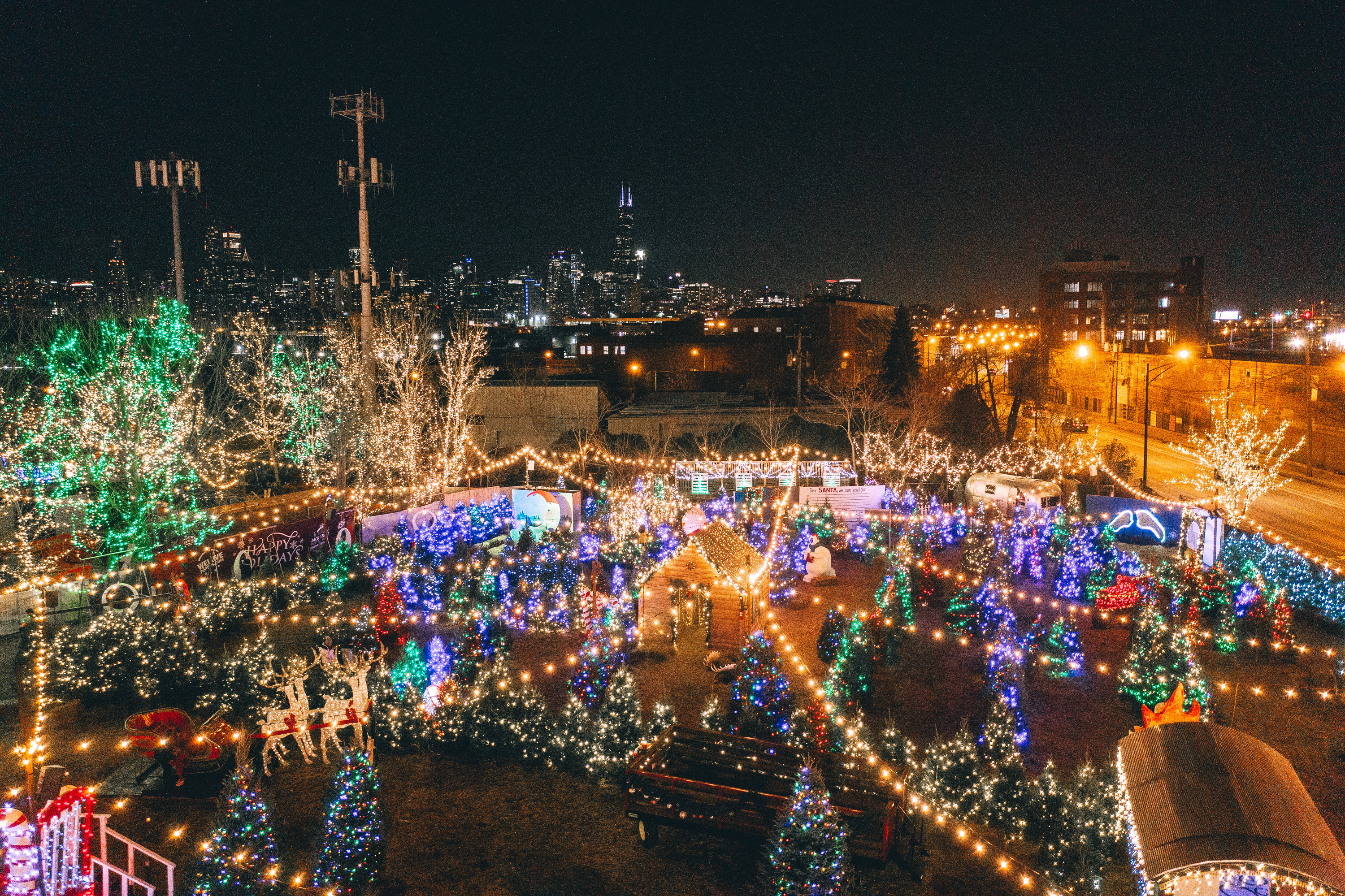 Most popular on Time Out
- The 18 best burgers in Chicago
- Where to see dazzling Christmas lights in Chicago
- Here's where you can see drive-through Christmas lights in Chicago
- 16 things Chicagoans do that are absolutely disgusting
- The 13 best things to do during the holidays in Chicago