The ongoing pandemic has been hard for many people, but it's been particularly difficult for individuals working in the music and service industries, where businesses have been forced to close their doors or entirely rethink how they operate. For Chicago native Liam Kazar, it's meant finding new ways to make a living—he's best known for playing in Jeff Tweedy's backing band and working behind the bar at Roscoe Village jazz club the Hungry Brain, two gigs that virtually disappeared overnight back in March.
"Mostly, it's been a nightmare. It really breaks your heart a million times," Kazar says, reflecting on the past 10 months.
Splitting his time between Chicago and Kansas City, Kazar was one day into a new job at a Kansas City bar when the pandemic shut down businesses nationwide. Throughout the rest of 2020, he released a few singles (his debut full-length album is due to be released this year) and played a couple of drive-in shows with Tweedy and Whitney. But without any touring on the horizon, Kazar is hoping to make ends meet by embracing his talents in the kitchen.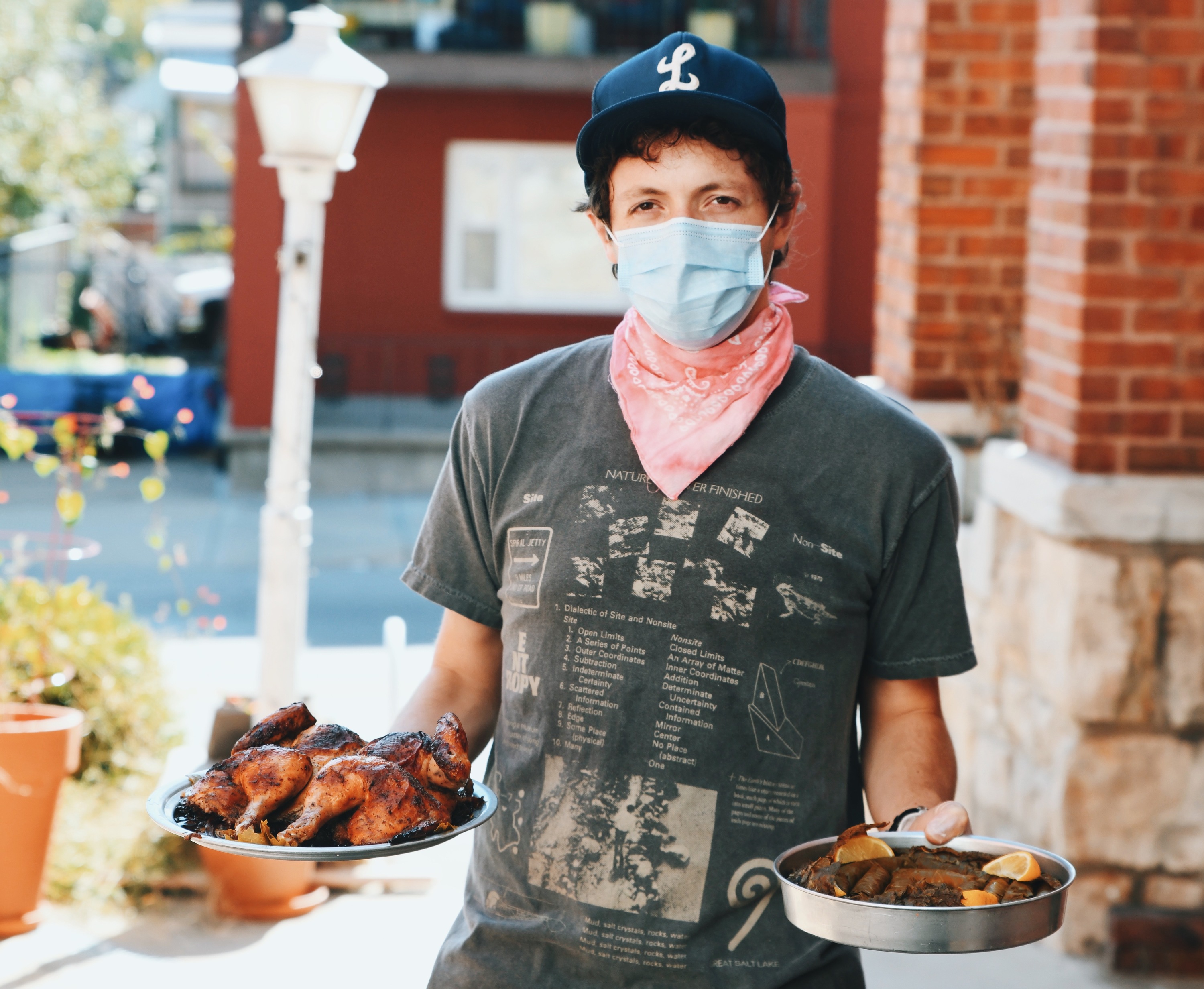 Kazar launched Isfahan earlier this month, selling meals comprised of Armenian and Persian dishes—including recipes passed down by his Armenian mother—that he cooks and delivers in Chicago and Kansas City. While it's become commonplace for chefs to fire up their home stoves or turn to ghost kitchens to test new delivery concepts, Kazar is quick to admit that he's never worked in a restaurant before. Calling cooking his "first love," his interest was fostered by watching the Food Network in place of cartoons as a kid, and his skills have developed by learning to replicate the various cuisines he's sampled while touring as a musician.
"I fell in love with food because I grew up in a house where both my parents cooked and we'd sit down and have a nice meal everyday," Kazar says.
Kazar began developing the menu for Isfahan by learning recipes through YouTube videos, noticing that many of the dishes he was interested in were "Persian food being cooked by Armenian people." He did further research by making his way through cookbooks and was able to consult with his mother to perfect his take on dolmas (stuffed pickled grape leaves), cucumber salad and paklava (filo dough layered with honey and nuts)—dishes that he grew up eating.
Since he began assembling his menu, Kazar has learned how to roast a trout and fine-tuned his stove to make the perfect sabzi polo with tahdig, a crispy Persian rice dish that requires precise temperature control. The biggest challenge has been sourcing the various herbs that his recipes call for and then devoting afternoons to chopping up the pounds of fragrant ingredients ("It's a really labor-intensive cuisine," Kazar notes.)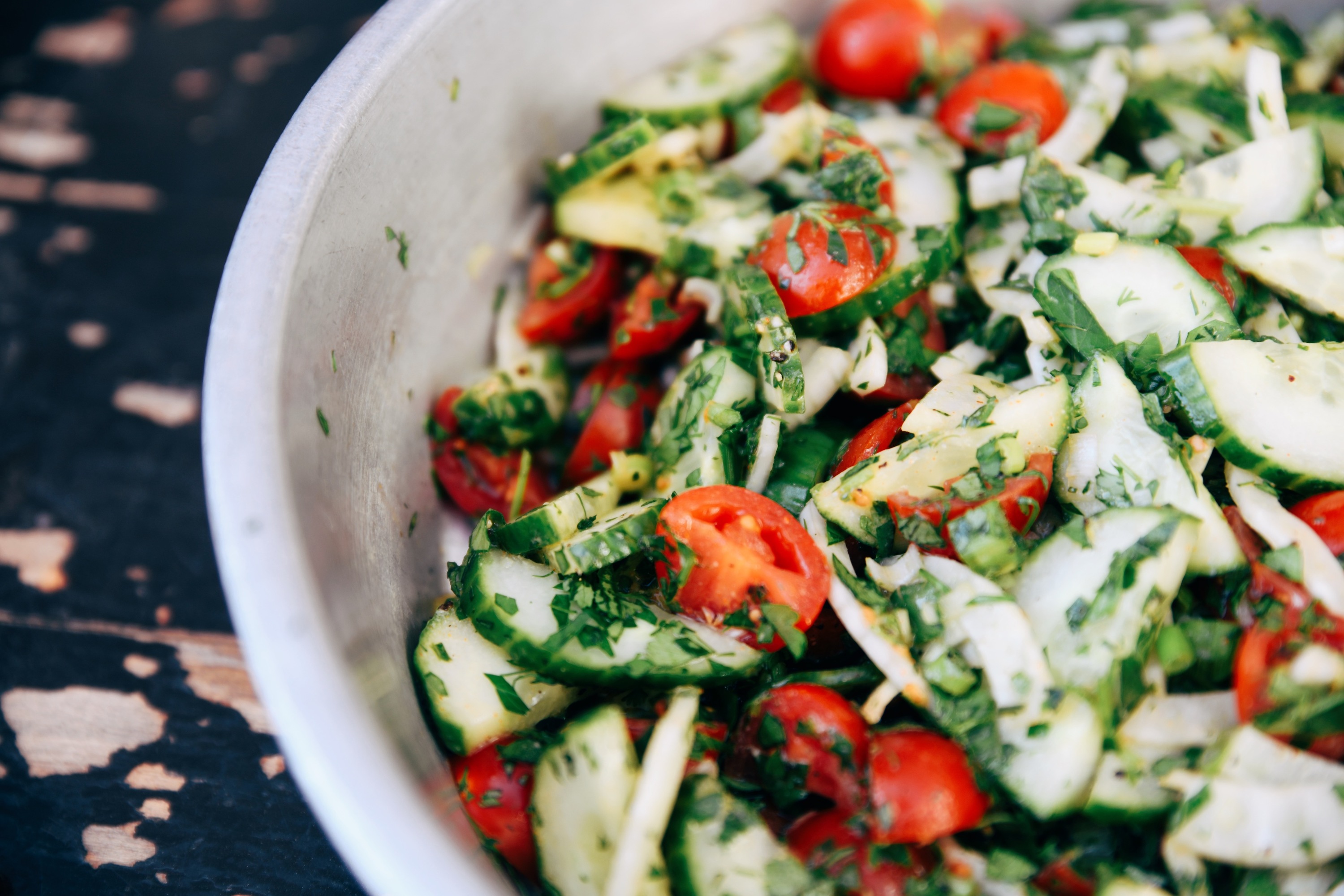 Scheduling deliveries in Kansas City and Chicago in the coming months, Kazar cooks meals for two to 10 people, with prices starting at $50 per person. He asks diners to read through the Isfahan menu and choose a few appetizers, a main dish, a carb and a dessert before emailing him to secure a reservation (he's currently booking Chicago meals through the end of January and throughout March). With plenty of plant-based dishes on the menu and main courses that range from lamb kebab to a spicy eggplant stew, it's relatively easy to put together a spread that adheres to any dietary restrictions.
Isfahan is delivery-only for now, but Kazar is hoping to host some outdoor pop-ups once the weather warms, giving him the opportunity to safely serve his food to larger groups of people.
"If I could do this and music, I'd keep doing it," Kazar says, anticipating a future in which he can once again work as a touring musician and run Isfahan in his spare time. "I think I'll just see how long I can go back and forth between the two job and keep living."
Most popular on Time Out
- 13 romantic Airbnb homes you can rent near Chicago
- The 14 best Chicago dispensaries for buying marijuana
- 13 romantic things to do in Chicago
- Check out a stunning new public art installation at the foot of Willis Tower
- The 50 best gangster movies of all time