The Chicago Riverwalk was among the first of the city's major attractions to reopen last month, welcoming visitors back to the restaurants, bars and walkways that line the riverfront in the Loop. But cocktails, gelato and kayak rentals aren't the only reason to visit the Riverwalk—ever since the path opened, it's provided a home for various pieces of public art, from the Art on theMART projections to a giant deer sculpture that stood near Lake Street in 2017. This summer, guests will find some new artwork on display, organized by the Department of Cultural Affairs and Special Events (DCASE) in collaboration with the Department of Assets, Information and Services (AIS).
A series of new murals designed by Chicago-based artist Kate Lynn Lewis, entitled The Radiance of Being, is currently on display in celebration of 100 years of Art Deco architecture. Spread across two levels of the Riverwalk at the Community Marketplace just west of Michigan Avenue, the murals pay tribute to Art Deco buildings throughout Chicago, including the Chicago Motor Club, the St. Jane, the Palmolive Building, the Palmer House and the Adler Planetarium. It was painted with the help of an all-female crew, which worked on the mural for more than six weeks.
Later this month, an area called the Confluence near Lake Street will host a series of portraits by local street artist Dont Fret, each of which pays tribute to a hard-working Chicagoans. The 55 paintings are collectively called The People in Your Neighborhood and depict folks like photographer Paul Octavious and Manny's Deli chef Gino Gambarota. "There are certain character traits that I think define a true Chicagoan. Tough, full-browed with a sense of ingenuity and midwestern humbleness, but always toiling, working, moving forward with an almost absurd laugh and grin about this crazy, wonderful city," Dont Fret said in a statement.
The entire Chicago Riverwalk is currently open for use by walkers, runners and cyclists from 5 to 10am every morning, before making way for use by patrons of the businesses lining the path from 11am to 9pm each afternoon. Thankfully, the works by Kate Lynn Lewis and Dont Fret are in "passive recreation areas" that can be enjoyed by visitors whenever the Riverwalk is open—check out the Riverwalk's website to find out where to access these areas.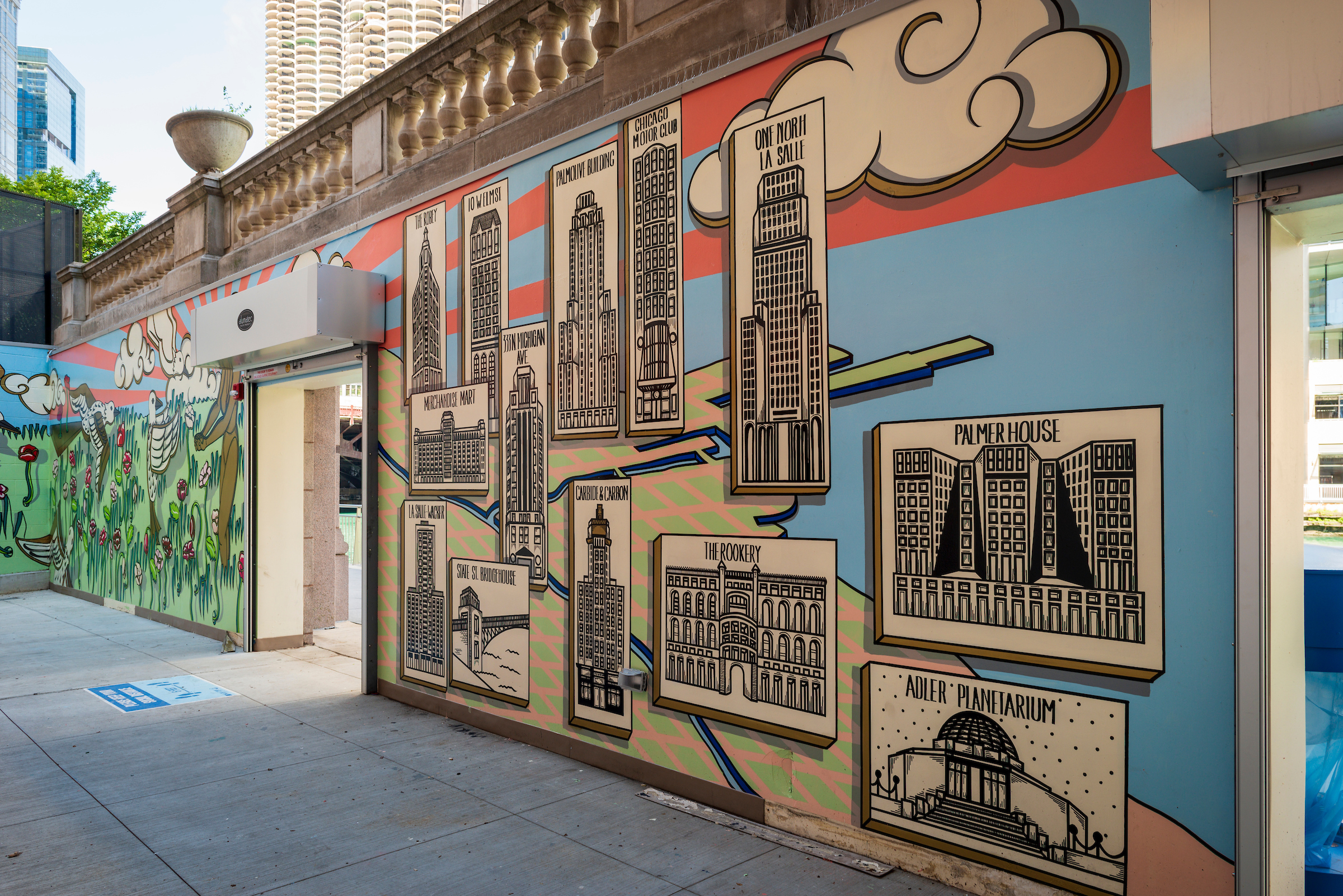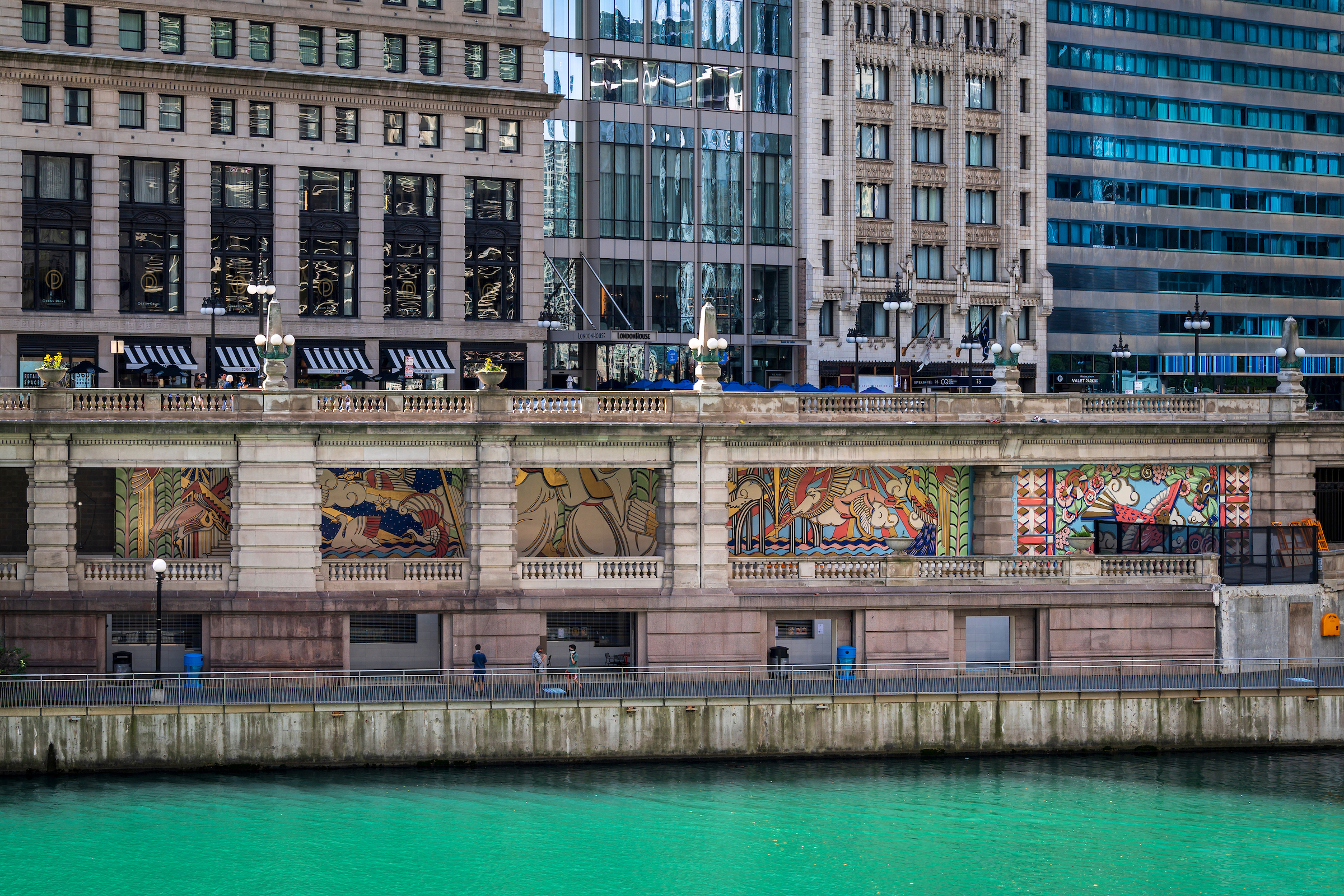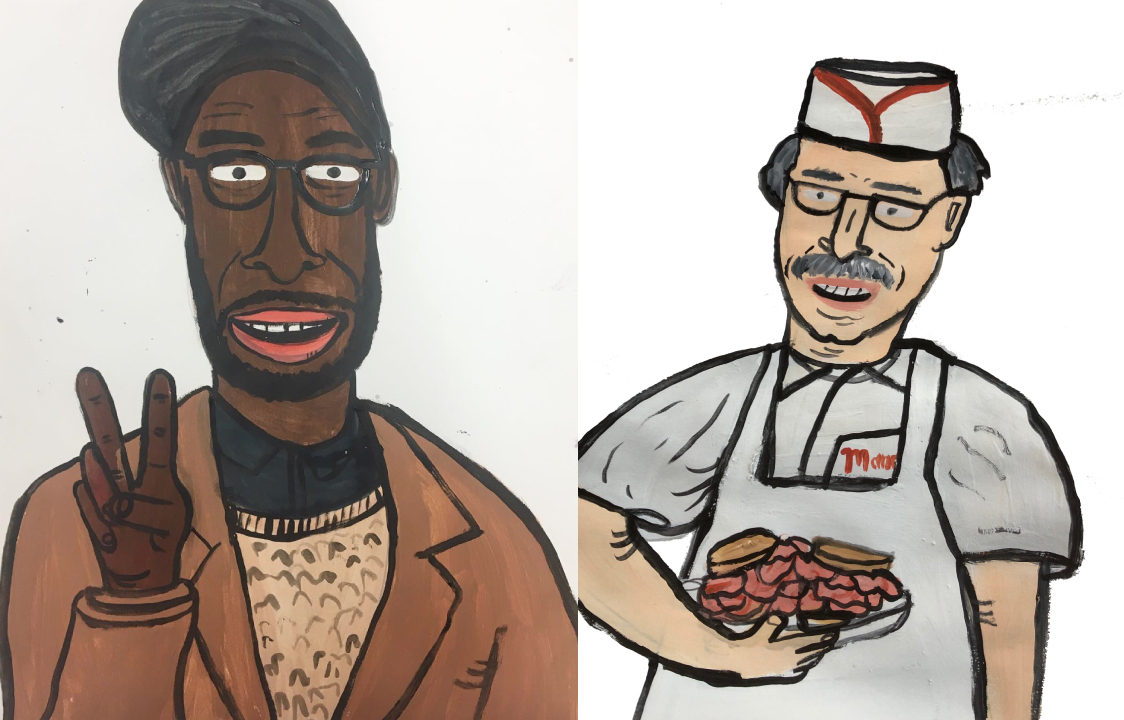 Most popular on Time Out
- Movies in the Parks returns with a shortened summer lineup
- Chicago bars that don't serve food will no longer be allowed to offer indoor seating
- 31 ways to still have an amazing summer in Chicago
- The 18 best outdoor restaurants in Chicago
- Dine and drink in a private greenhouse at this West Loop restaurant