When arcade bars began popping up in Chicago (and beyond) over the past decade, folks of legal drinking age got a chance to play a variety of vintage video games in a communal setting. While many of these businesses take great pride in their collection of cabinets and go to great lengths to keep them running, an arcade bar is still a bar, where you'll find people knocking back drinks while they pound on buttons. They're typically not the kind of places that are most conducive to learning more about the games they house.
Since opening in September, Chicago Gamespace has positioned itself as a destination for those who want to explore the history of video games and get their hands on some influential titles in a setting that's more like a gallery or a museum. Founded by Jonathan Kinkley, Chicago Gamespace is situated within the same Bloomingdale Trail-adjacent space that formerly housed the Video Game Art Gallery, a nonprofit that Kinkley co-founded to heighten the cultural appreciation of video games. Over the summer, Kinkley stepped down as VGA Gallery's executive director (he's still on the organization's board) to pursue his own venture.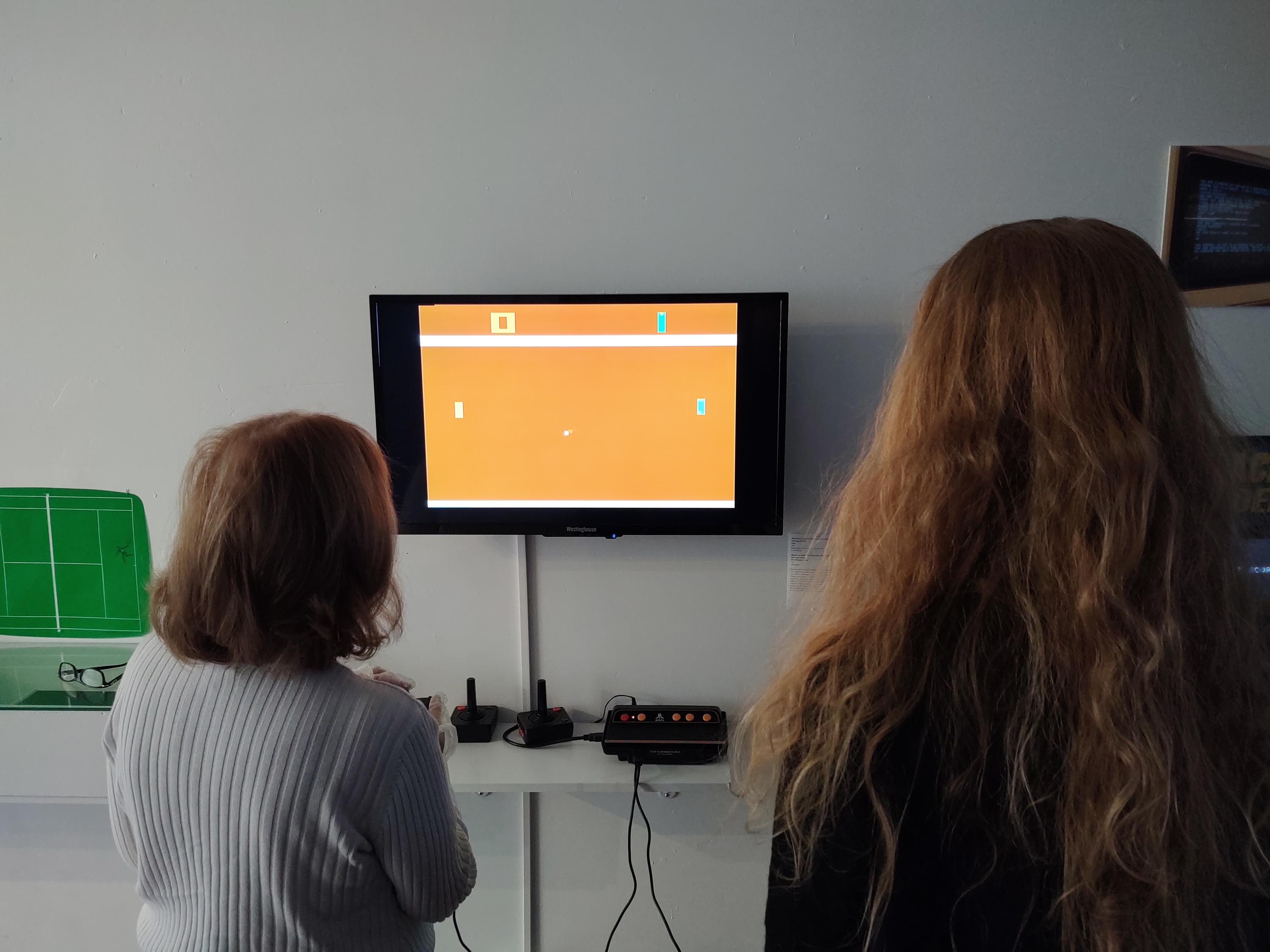 The centerpiece of Chicago Gamespace is the "Video Game History Collection," a permanent exhibition that tracks the rise of video games from their humble origins as lab experiments in the '50s to the thriving home console market that developed by the end of the 20th century. Much of what's displayed in the exhibit currently comes from Kinkley's personal collection, including Pac-Man and Space Invaders arcade cabinets, original copies of PC games like Warcraft II and Myst, and the first home video game console, the Magnavox Odyssey.
"Ideally, when someone is interest in playing Pac-Man, they'll be able to play the Pac-Man cabinet, they'll be able to watch a video of Ms. Pac-Man production at Bally Midway here in Chicago and see design work by Namco Bandai and other licensed products," Kinkley said, describing his vision for the "Video Game History Collection." "They'll have a sense of the people who made the game and the climate it was made in."
Kinkley hopes that Chicago Gamespace's permanent exhibition will continue to grow as he acquires more ephemera and explores loans from other local video game collectors. For the moment, he's focused on games and consoles that were released before the end of the 20th century, in an effort to maintain an objective perspective on video games that are truly enduring and important. "I'm primarily interested in games that shaped the medium as we know it today," Kinkley explains. "If a game founded a genre or had a gameplay mechanic that was completely original, that's going in [the collection]."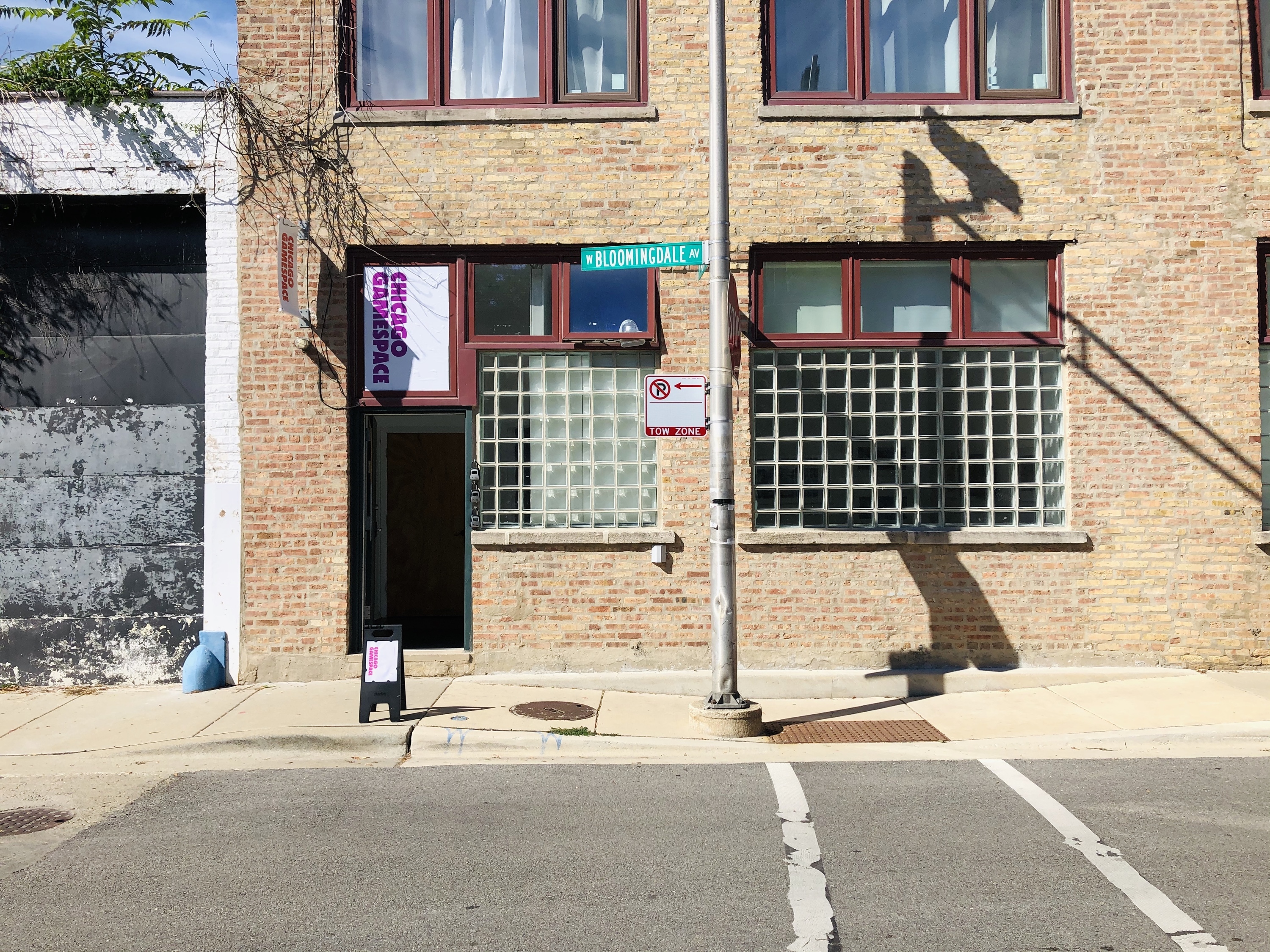 In addition to the "Video Game History Collection," Chicago Gamespace will also host a temporary exhibition each spring, summer and fall. Currently, there's an exhibit of conceptual art from the forthcoming game Cyberpunk 2077 on display, showcasing and selling prints by artist Josan "Deathburger" Gonzalez. In February, Chicago Gamespace will host an exhibition devoted to the history of Pac-Man, co-curated by local author and video game enthusiast Tim Lapetino.
Though Chicago Gamespace launched during a particularly difficult time for businesses of all types, Kinkley is happy with the response and already has expansion plans in the works. Currently, the space is supported through the sales of prints and by operating as a rental property on the six days of the week that it's not open to the public (a Murphy bed and a microwave on a cart are tucked away when Chicago Gamespace welcomes guests). Because of this arrangement, Kinkley is able to offer free admission, allowing anyone to explore his growing video game collection.
If you're interested in visiting Chicago Gamespace (2418 W Bloomingdale Ave), Kinkley offers free timed appointments between 1 to 5pm on Saturdays. Masks are required while in the space, social distancing is enforced and gloves must be worn when playing the games. For additional information, check out the Chicago Gamespace website.
Most popular on Time Out
- A Christmas tree farm and dazzling walking path open in Chicago
- Where to see dazzling Christmas lights in Chicago
- Here's where you can see drive-through Christmas lights in Chicago
- Can I travel right now? Chicago's emergency travel restrictions explained
- When December arrives, so does Chicago's winter overnight parking ban