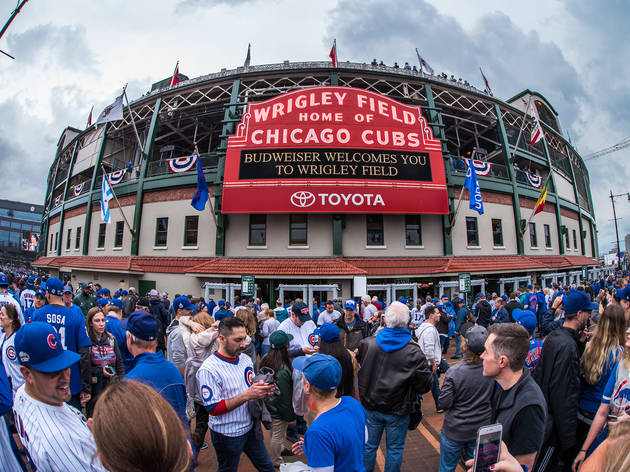 Cubs and White Sox opening days are postponed, as MLB delays baseball season
Posted: Thursday March 12 2020, 6:13pm
UPDATE: In reaction to CDC guidance that events with consist of 50 or more people be canceled or postponed for the next 8 weeks, the MLB has decided to push back the beginning of the season to sometime in mid-May, at the earliest.
As concerns about the spread of coronavirus mount, plans for baseball season opening days in Wrigleyville and Bridgeport have been affected. The White Sox were previously scheduled to play their home opener at Guaranteed Rate Field on May 26, while the Cubs were to face off against the Pirates at Wrigley Field on May 30. Both games have been postponed, and at the moment, it's unclear when they might be rescheduled.
Earlier today, Major League Baseball cancelled its remaining spring training games and announced that the start of the 2020 season would be delayed by at least two weeks. The move comes on the heels similar decisions by the NBA, the NHL and the NCAA to suspend or cancel seasons in light of the ongoing coronavirus pandemic.
What we do know is that Chicago's ballparks won't open to the public until May 1 at the earliest. During a joint press conference with Mayor Lori Lightfoot and Cook County Board President Toni Preckwinkle, Governor J.B. Pritzker announced that he has asked all Chicago sports venues to cancel games or play without spectators until the end of April. Pritzker also announced a ban on gatherings of more than 1,000 in Illinois through the end of April.
Opening days for the Cubs and Sox are part of a growing number of events that have been postponed or cancelled in an effort to reduce the spread of the coronavirus. Keep up to date on the latest developments in Chicago with our ongoing list of event cancellations and venue closures.
Share the story