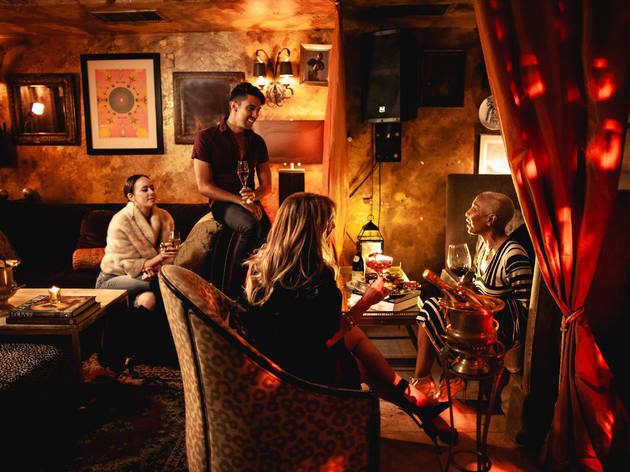 Descend into a lavish champagne cave in River North
Posted: Wednesday March 11 2020, 12:15pm
When you walk into River North restaurant Marchesa, there's a good chance that you'll be so distracted by the beautiful, art-adorned dining room that you won't notice a door tucked behind the host stand. It leads downstairs to the Champagne Cave, a subterranean lair specializing in bubbles, boutique wines and late-night hijinks.
Once your eyes adjust to the basement's dim lighting, the small room unfolds before you: a long, red-lit bar leads into a cozy den that's sectioned off into seating areas for groups of two to 10. The walls are covered in artwork and antique mirrors, and guests lounge on couches and comfy chairs.
Helmed by chef Didier Durand, the Champagne Cave's menu varies slightly from the heartier offerings upstairs, focusing on French-inspired eats like escargots, steak tartare, charcuterie and pommes frites. The "Splurge" section highlights five caviar options, including a caviar parfait with a coupe of Taittinger champagne for $30. For dessert, choose from crème brûlée, boozy gelato, tiramisu or a trio of profiteroles.
Guests can order bubbly by the glass or bottle, but a $25 flight is perhaps the best deal, with pours of prosecco, sparkling rosé and champagne. As the night progresses, switch to signature and classic cocktails, like a Negroni or the Matisse, with gin, lavender, grapefruit and champagne. Big spenders can browse a list of large-format bottles (including a $900 magnum of champagne) and liquor bottle service.
The Champagne Cave at Marchesa is open Thursday and Friday from 6:30pm to 12:30am and Saturday from 6:30pm to 1:30am. Reservations are strongly encouraged and can be made via OpenTable. Take a look around this posh basement bar below.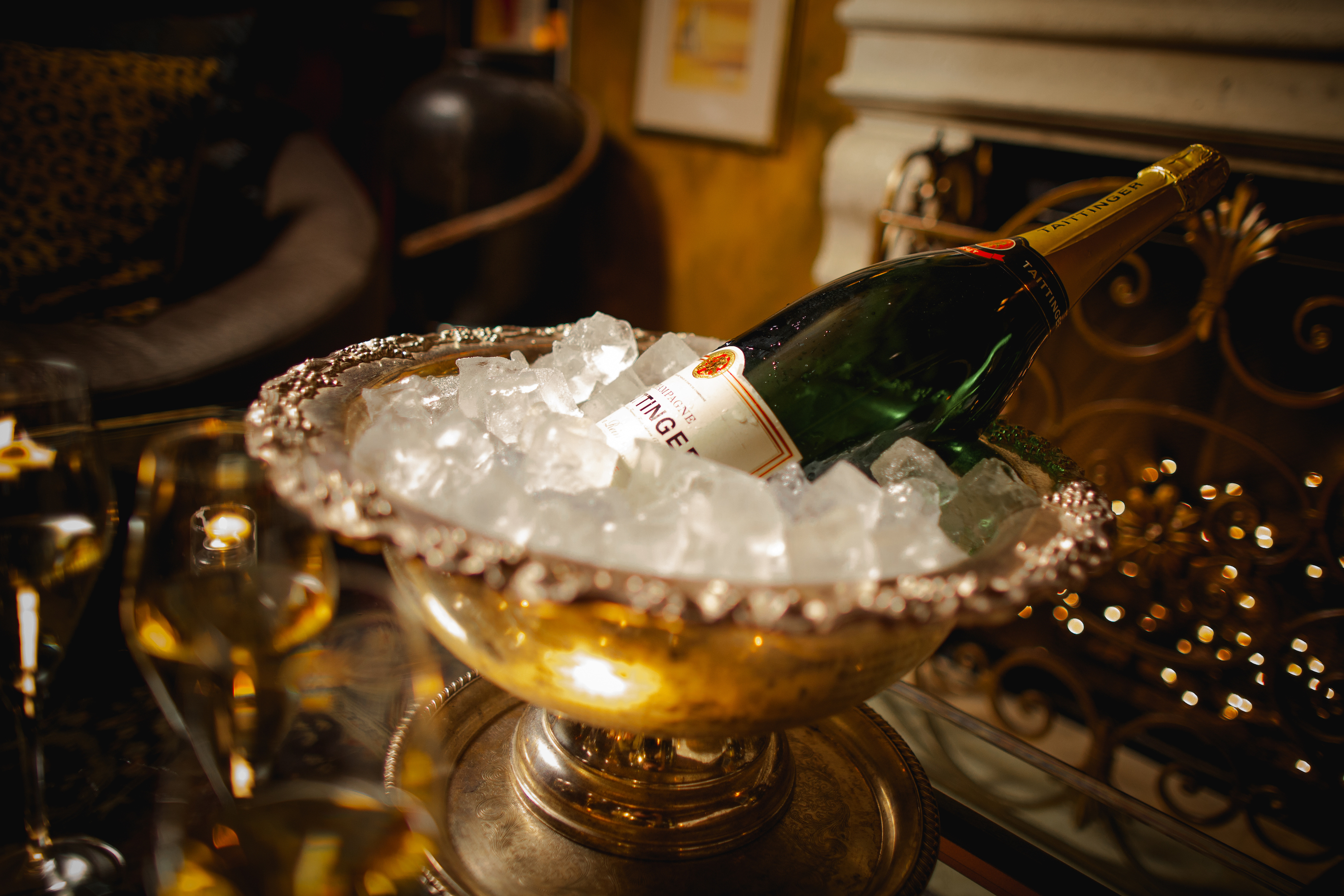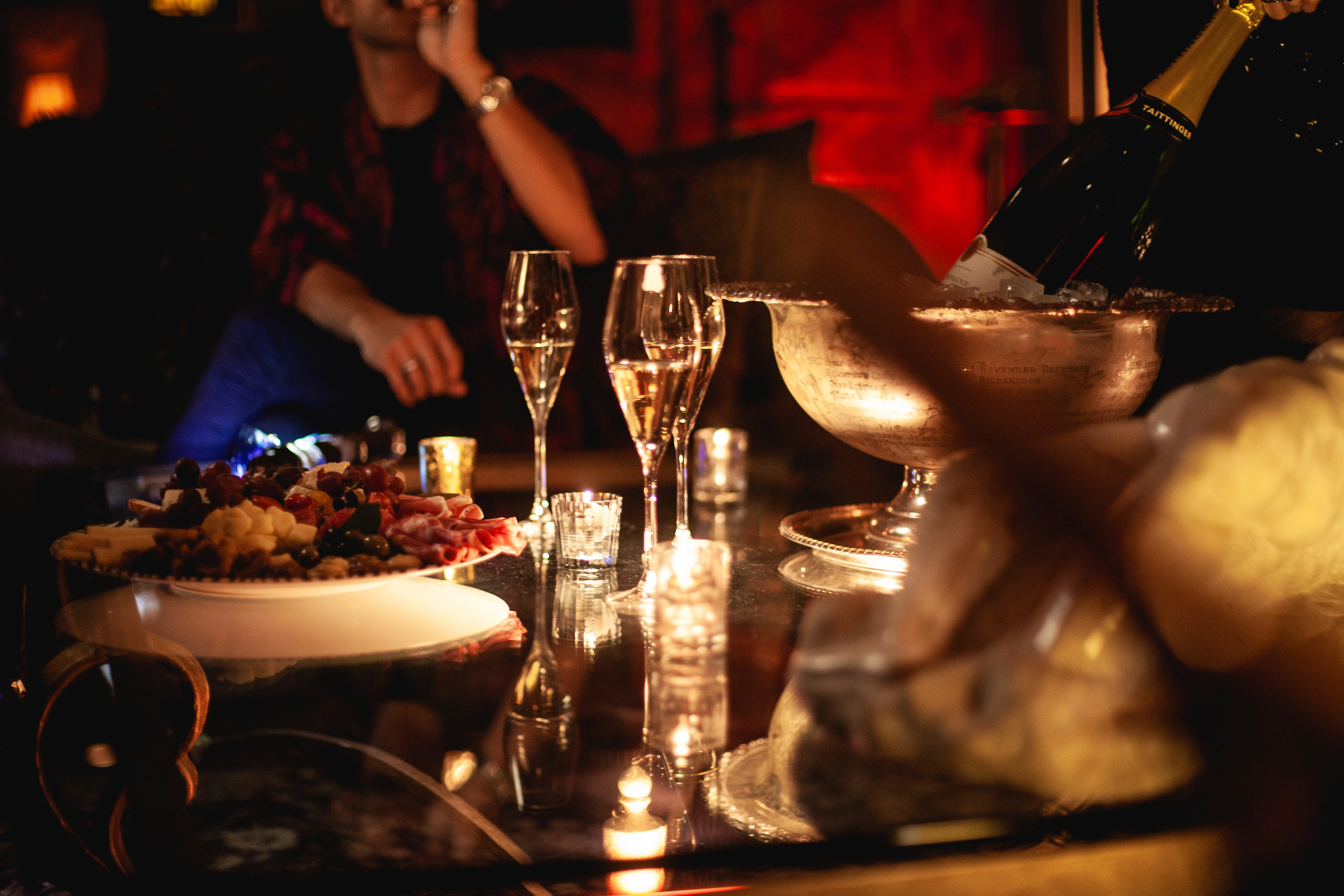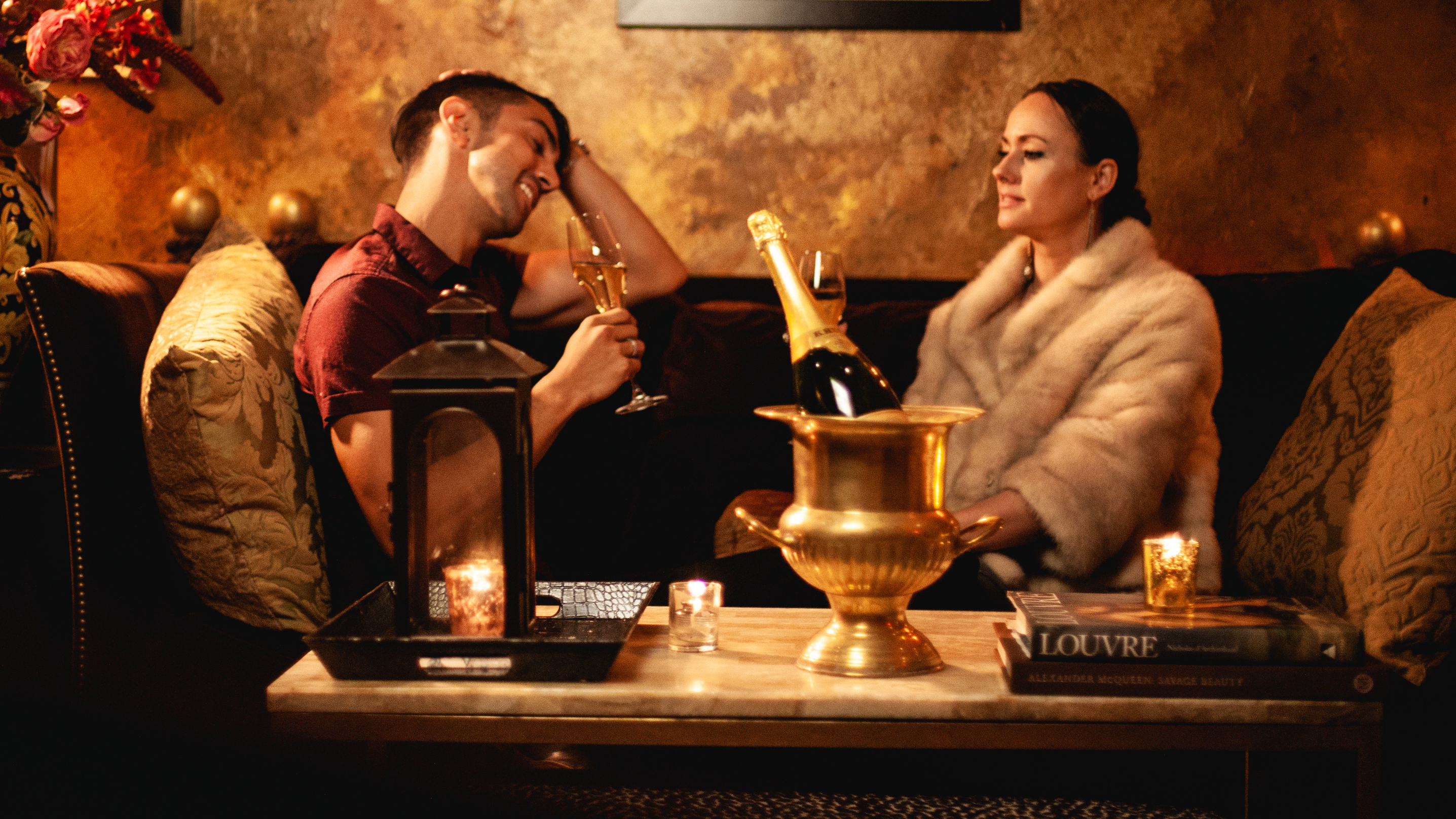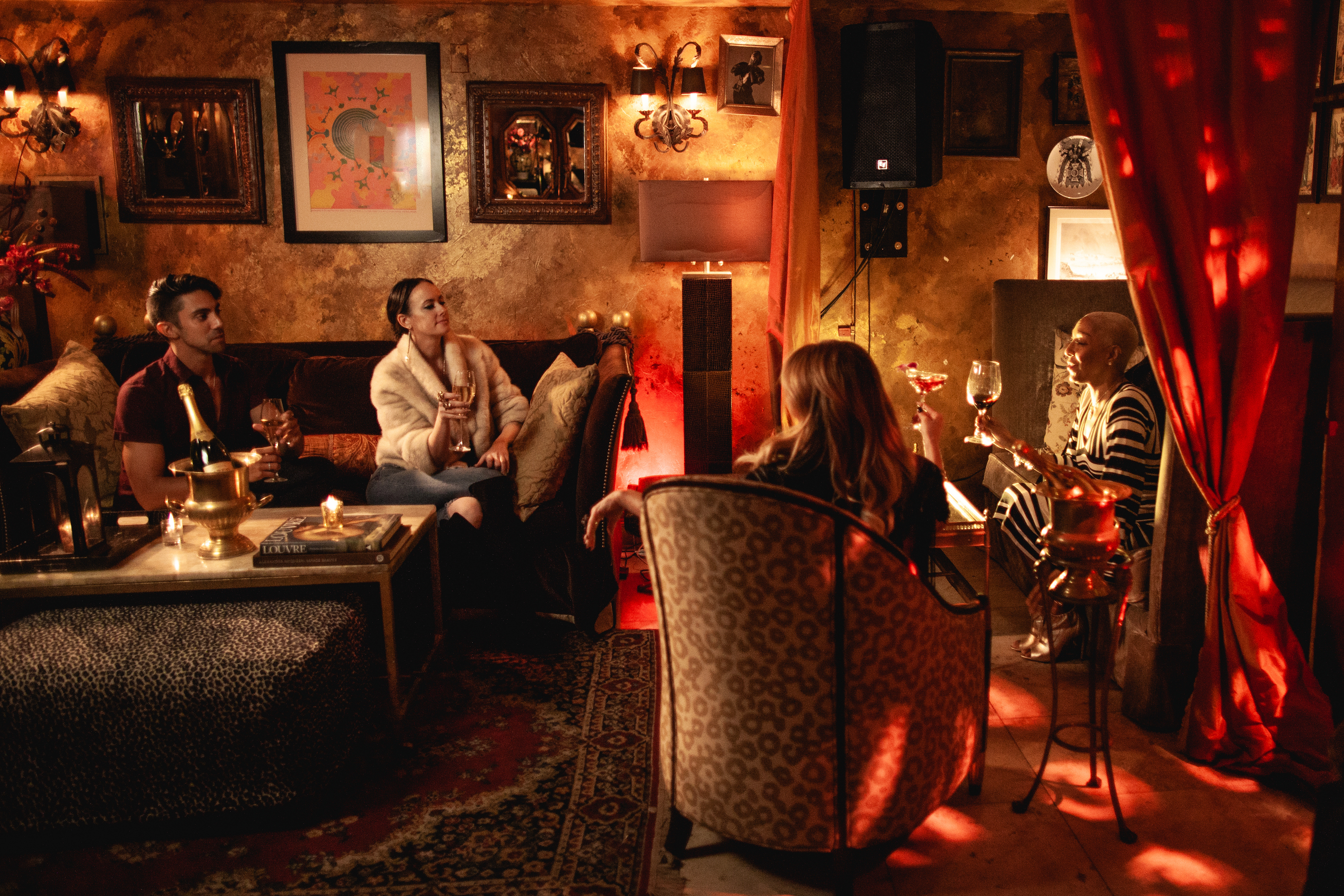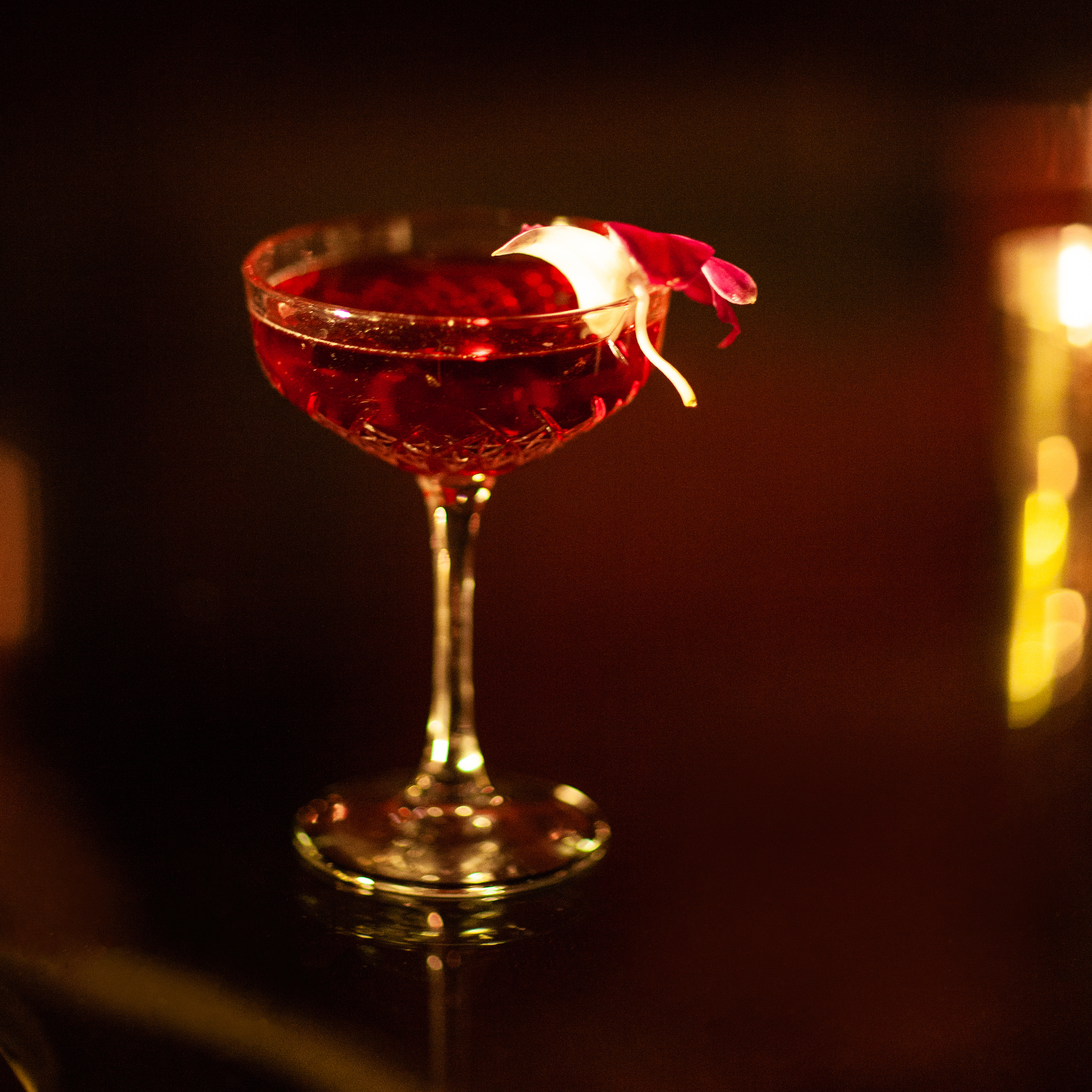 Share the story