As we patiently wait for travel restrictions to lift, at least we can explore the world's vast culinary scene through the third season of Somebody Feed Phil, which hit Netflix on May 29. For the uninitiated, the show follows host Philip Rosenthal, the creator of Everybody Loves Raymond, as he eats his way through cities around the globe—from Marrakesh to Cape Town to New Orleans. Locals will be delighted to see some familiar sights in the second episode of the new season, which is devoted entirely to Chicago.
Take a look at the belt-busting tour Rosenthal took through the city—including stops at Jim's Original, Virtue, Monteverde and Shawn Michelle's Homemade Ice Cream. He even managed to fit in an architectural boat tour on the Chicago River as well as a trip to the Ebenezer Missionary Baptist Church in Bronzeville. Take note: These delicious destinations make the perfect itinerary for the next time you're hosting out-of-towners (whenever that may be).
Al's #1 Italian Beef
The episode opens at this bonafide Chicago institution, where Rosenthal learns the official "Italian stance" and gets acquainted with the delightfully messy delicacy that is the Italian beef.
Jim's Original
Up next, we find Rosenthal in Little Italy with former Saturday Night Live cast member and Second City alumna Julia Sweeney. As soon as they get up to the counter at this 24-hour sausage stand, a regular points them to the good stuff: a butterflied, deep-fried Polish sausage and the bone-in pork chop sandwich.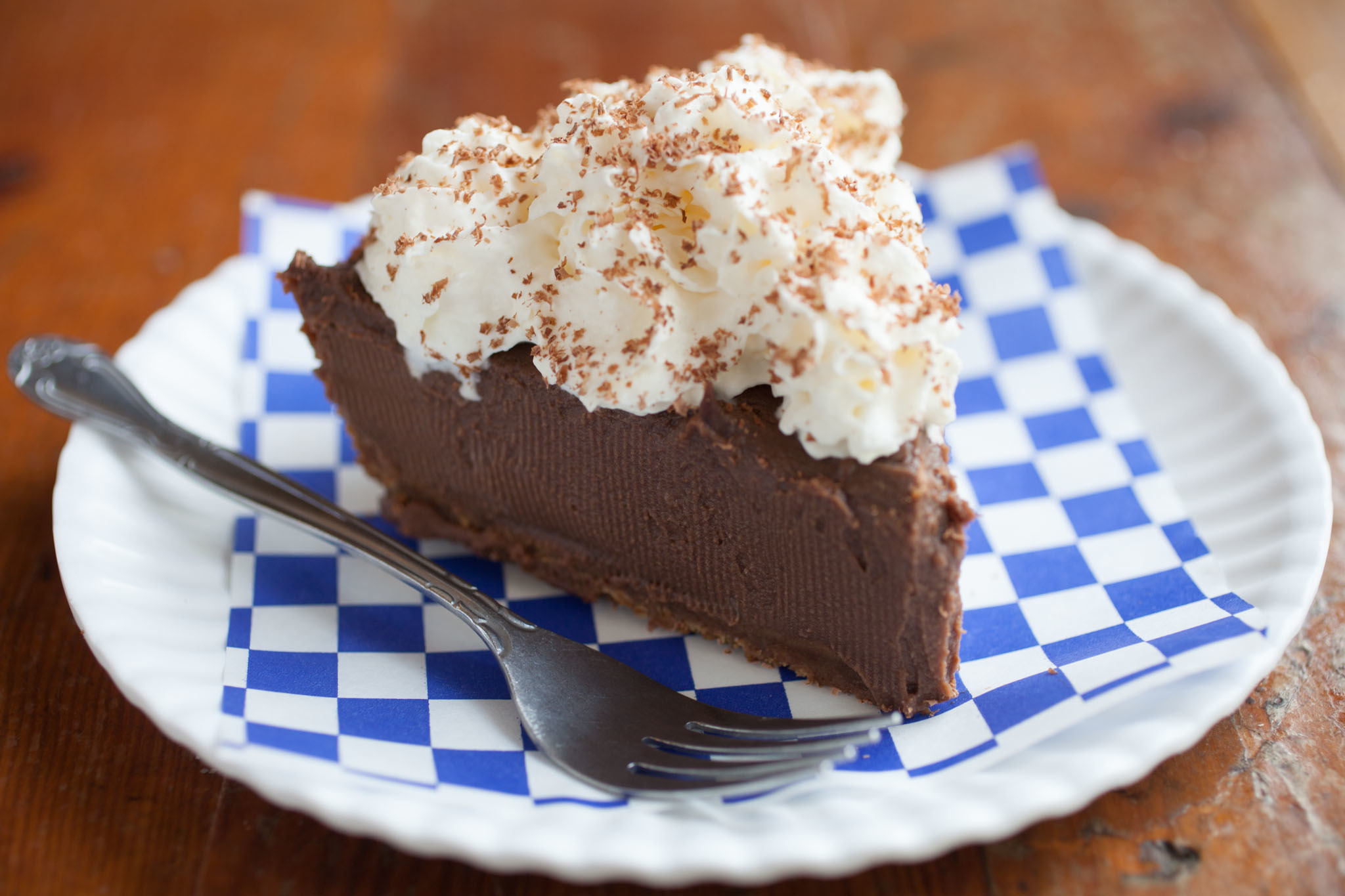 Bang Bang Pie & Biscuits
Then it's over to Logan Square favorite Bang Bang, where Rosenthal and his daughter, Lily, sit on the sprawling patio and dig into a B.L.T. biscuit, an order of grits and a plethora of pies (including one of our favorites, pistachio with blueberry compote).
Pequod's Pizza
Of course, no out-of-towner's trip to Chicago is complete without deep-dish pizza, and we were happy to report that Rosenthal selected Pequod's for the occasion. After sampling three pies lined with golden, caramelized cheese, he exclaims "Man overboard!" Which is exactly how we feel every time we eat deep dish, too.
Fresh Moves Mobile Market
Rosenthal then meets up with Erika Allen, the co-founder of Urban Growers Collective, which operates eight urban farms in Chicago that employ youth and feed communities. After learning about the organization, he boards the Fresh Moves Mobile Market to bring a portable farmers market to places that don't have easy access to fresh fruits and vegetables.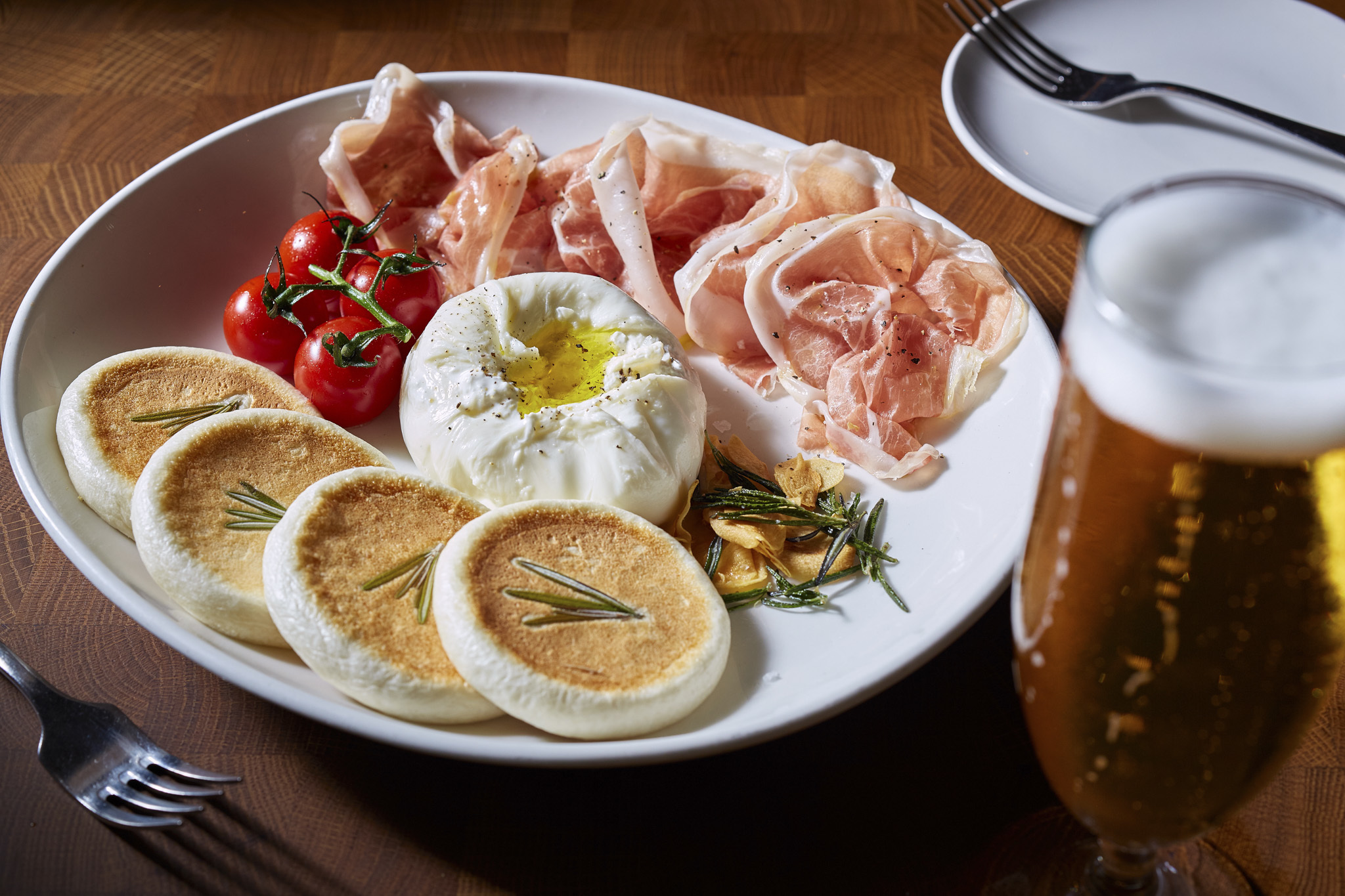 Pittsfield Cafe
If you blink, you might miss this quick but endearing pitstop at Pittsfield Cafe tucked inside the historic Pittsfield Building in the Loop.
Monteverde
Chef Sarah Grueneberg was happy to treat Rosenthal to a hands-on pasta-making tutorial at her West Loop restaurant, where the two nosh on some menu highlights, including tigelle sandos and ragu alla napoletana, with meatballs, sausage and tender housemade pasta.
Shawn Michelle's Homemade Ice Cream
For a sweet treat, Rosenthal jets over to Bronzeville to check out Yahya and Nataki Muhammad's ice cream shop, which serves churned, homemade ice cream in flavors like Jamaican rum raisin, honey cinnamon graham cracker and strawberry supreme. But Rosenthal quickly discovers the shop's crown jewel—a generous serving of peach cobbler crowned with vanilla ice cream.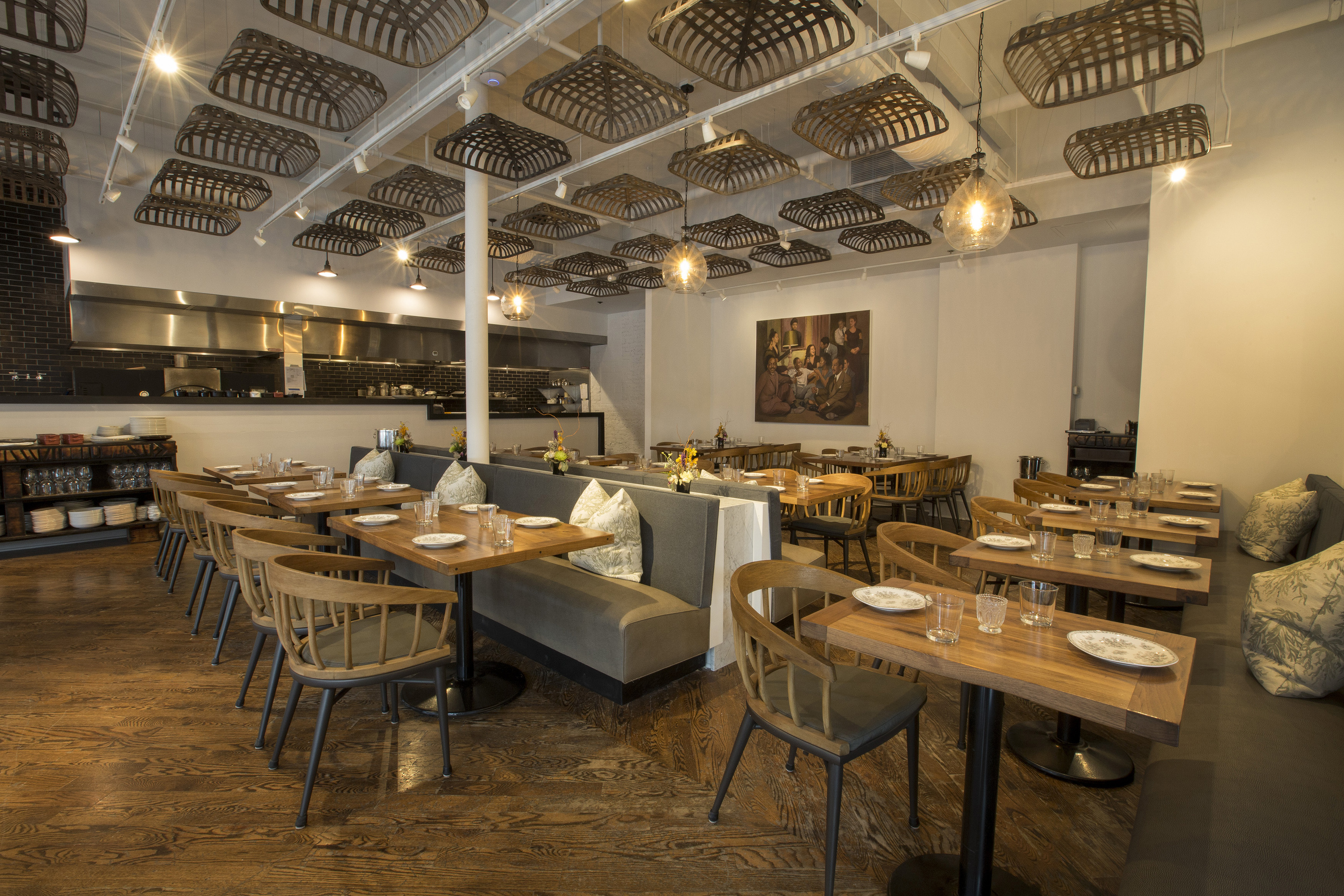 Virtue
Surprising absolutely no one, Rosenthal does a full-on happy dance when he samples chef Erick Williams's salmon succotash, which is served over a creamy corn purée. Chef Mindy Segal also makes an appearance at the award-winning Hyde Park restaurant—if only to sample whiskey and tequila with Rosenthal.
Chicago Athletic Association
After checking out his reflection at the Bean, Rosenthal makes one last stop to the Chicago Athletic Association, where he scopes out the views and sips a cocktail from Cindy's Rooftop before heading downstairs to the Game Room for a soft pretzel and a Chicago-style hot dog.
Most popular on Time Out
- These local resources connect Chicagoans to black-owned businesses
- Drive-in movies are coming to a stadium just outside of Chicago
- Wieners Circle employees are now dishing out hilarious insults via FaceTime
- What you need to know about riding the CTA right now
- These Chicago restaurants have reopened for outdoor dining