Located on the edge of Pilsen and Chinatown, 88 Marketplace (2105 S Jefferson St) is a gigantic Chinese grocery store stocked with all kind of imported food and beverages that officially opened last August, in the midst of the pandemic. But the second-floor market isn't just a place to shop for ingredients—it also hosts an expansive food court, where you'll find sushi, Hong Kong-style barbecue, Vietnamese pho and Chinese baked goods. While it doesn't boast the sheer variety of dishes that you'll find while walking through Chinatown, it's an extremely convenient spot to sample various cuisines under one roof.
Not sure where to start? During a recent trip to 88 Marketplace, we tasted our way through the majority of stands in its food court—everything except Victory Cafe, a Hong Kong-style diner concept that serves coffee alongside sandwiches, egg tarts and chicken wings on rice. On the first floor of the building, you'll also find a couple of dine-in concepts that cater to folks looking for a more conventional restaurant experience: Chinese chain Qiao Lin Hotpot (where you can cook meat and veggies at your table in bowls of fragrant broth) and Holu Asian Prime Steakhouse.
Before you dig in, take a peek at this rundown of 88 Marketplace eateries and some menu highlights.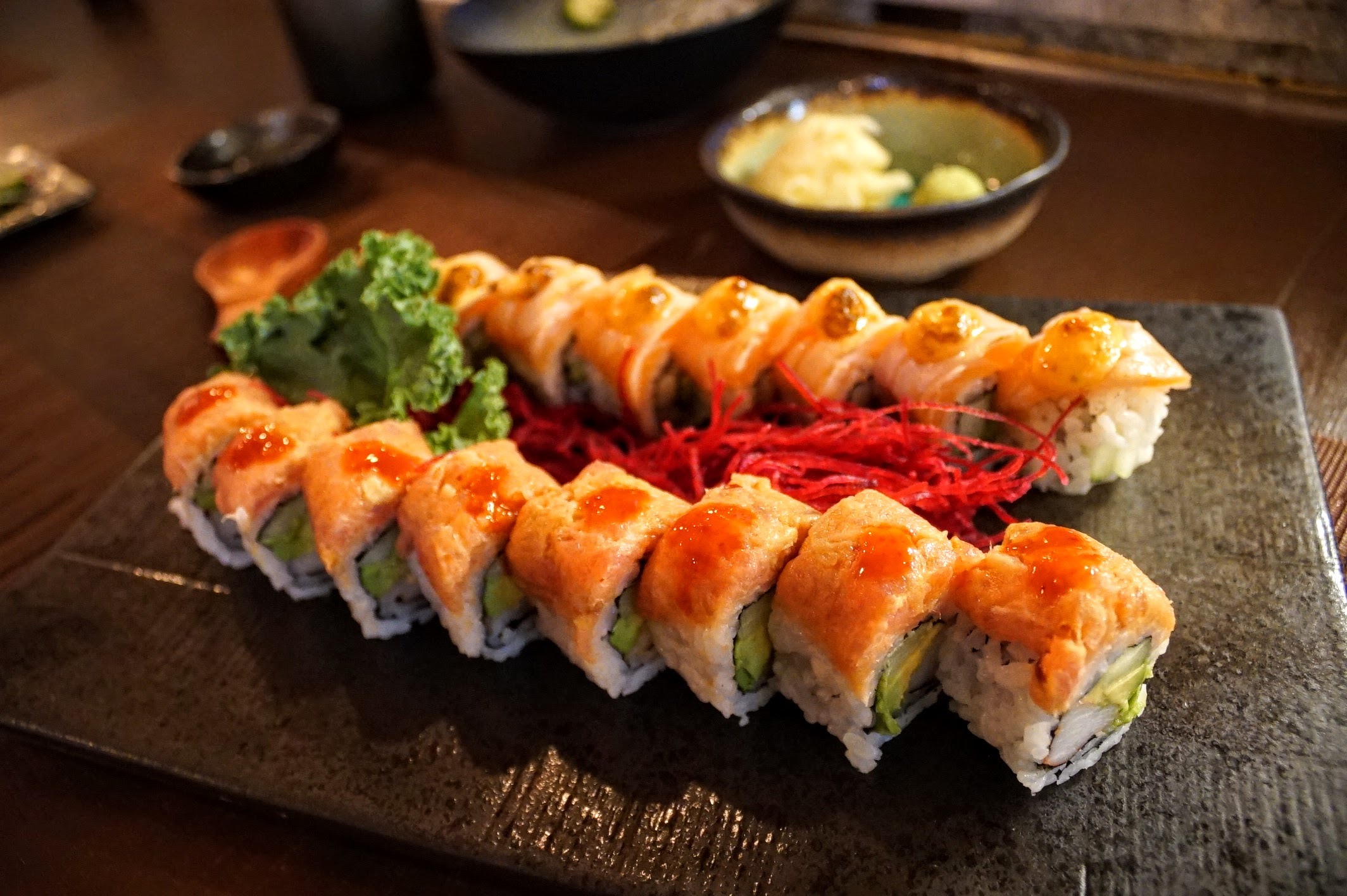 312 Fish Cafe
Unlike most of the vendors on the market's upper floor—which share a common seating section—this stylish sushi joint boasts its own bar seating area, complete with flat screen TVs playing hip-hop music videos and a funky wall mural. The menu places a self-professed emphasis on large-format party platters, but you'd do just as well to sidle up to the bar for a few rolls, like the torched salmon maki ($11) with avocado and cucumber or the mildly spicy tuna volcano roll ($14). Don't miss the sunomono salad ($5), either—the classic cucumber and vinegar combo gets a fruity kick from goji berries.—Emma Krupp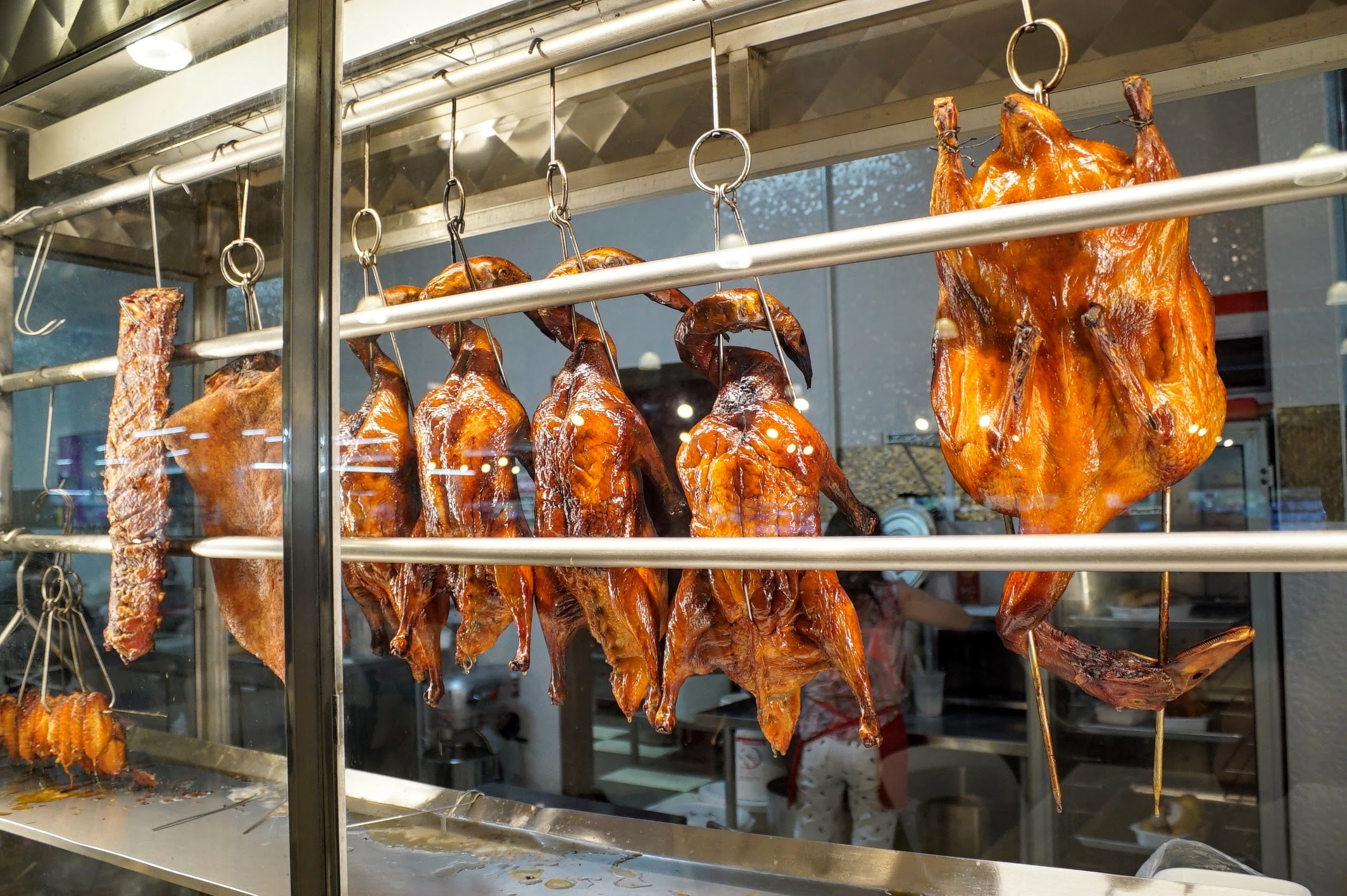 BBQ King 88
Boasting a case filled with roasted ducks and racks of ribs, BBQ King 88 is an offshoot of the BBQ King House in Chinatown Square, specializing in Hong Kong-style barbecue. Sadly, the 88 Marketplace location isn't offering Peking duck at the moment—you'll have to settle for Cantonese-style pi pa roast duck or regular old barbecue duck (which are both pretty good!). The options at this stand are pretty daunting, ranging from appetizers like duck wings and pork belly to more substantial options like spareribs, chicken and squid. If you want a taste of multiple proteins, opt for the two choices ($9) or three choices ($9.50) of barbecue on rice, allowing you to sample duck, barbecue pork and soya chicken in a single meal, accompanied by a bowl of broth and some bok choy.—Zach Long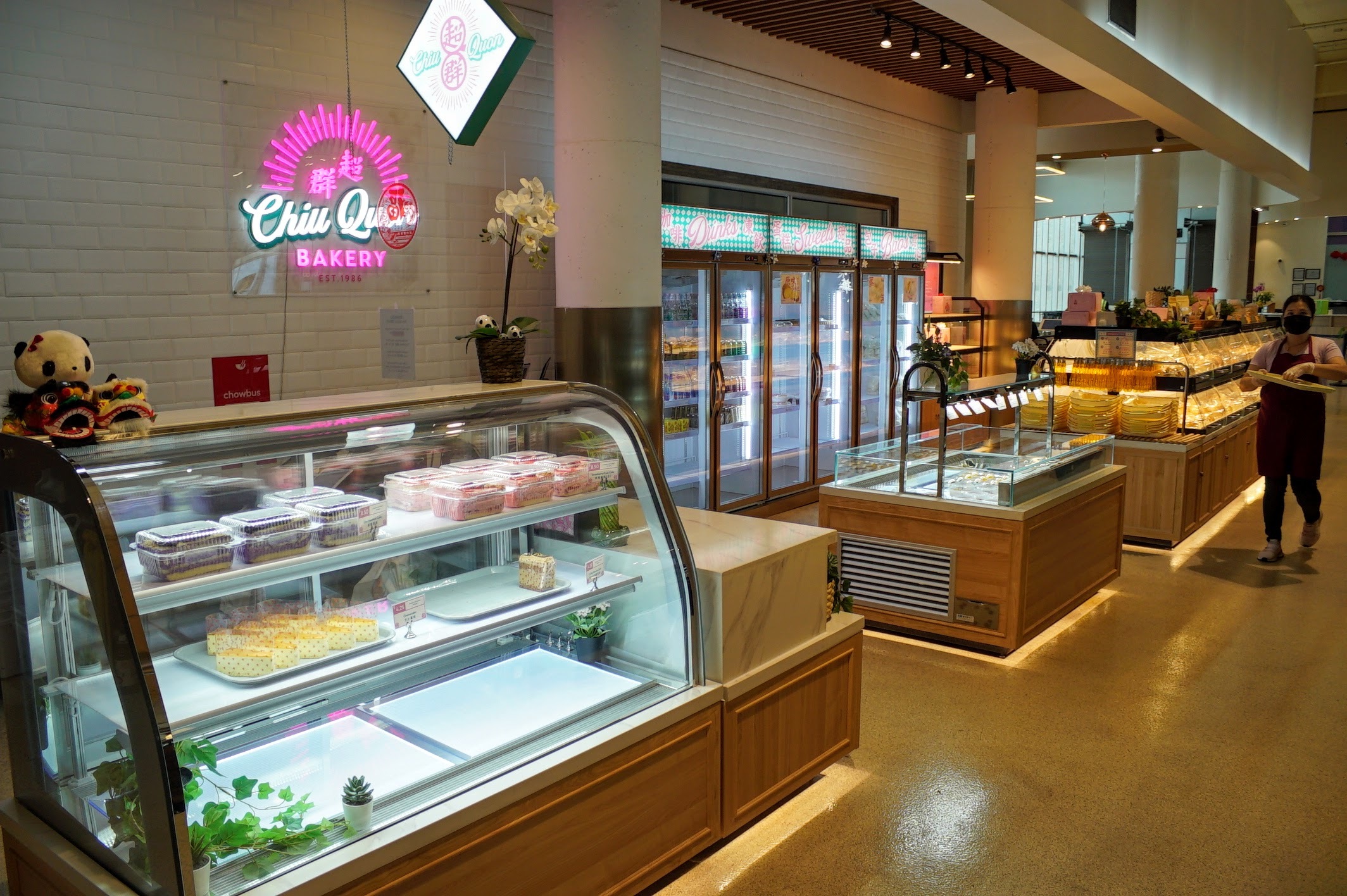 Chiu Quon Bakery
It's hard to miss the neon signage and brightly-lit self-serve pastry cases at Chiu Quon, the latest outpost of the iconic Chinatown bakery. Peruse recessed fridges to find treats like a lilac-hued ube pudding, multi-flavored mochi bites or tall, wobbly slices of cake, plus bottled drinks and a few savory salads. You'll want to grab a tray before visiting the main attraction, a sizable pastry case stuffed with everything from hot dog and coconut buns to several varieties of egg tart, including Portuguese and a crackly-topped milk tea that tastes strikingly like the real deal. If you prefer a hot (and less sweet) meal, inquire at the counter about dim sum dishes like shumai, bean curd rolls and sticky rice with chicken ($3.75 per serving).—EK
A Place in Northeast (Dong Bei Ren Jia)
Dumplings are made to order at this stall that (unsurprisingly) specializes in the cuisine of the Northeast region of China, serving scallion pancakes, hand pies and more. On a recent visit, we opted for steamed dumplings with three fresh ingredients ($10.99)—in this case, shrimp, pork and green onion, which melded into a brothy filling encased in a thick, doughy wrapper. You only need a few of these to fill up, so plan on sharing, and make liberal use of the slick chili oil that comes on the side.—EK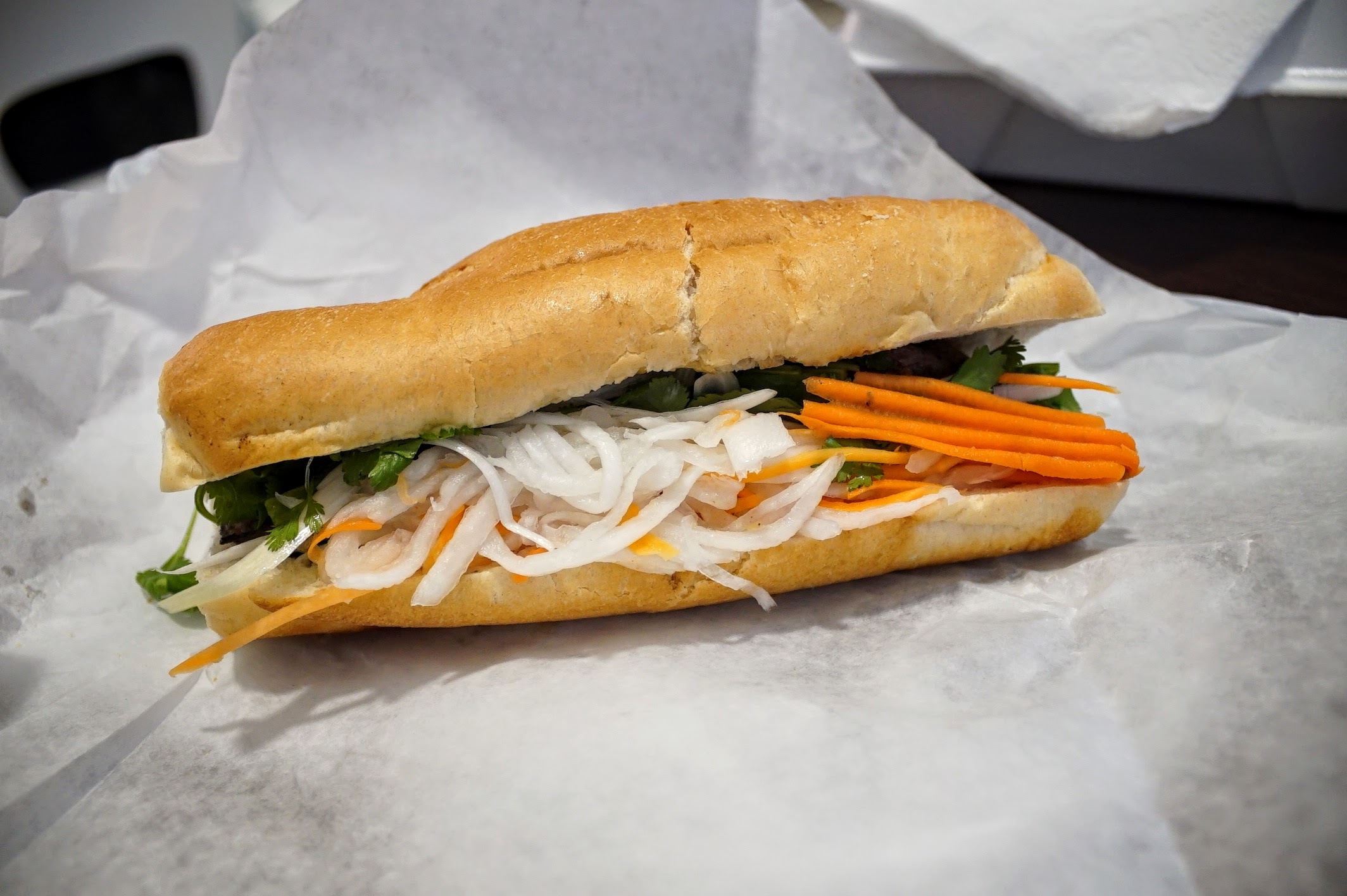 Pho Bull
Operating out of a (currently) unmarked stand inside the food court, Pho Bull adds some Vietnamese specialities to the pan-Asian offerings at 88 Marketplace. The menu is small and divided pretty evenly between the kitchen's namesake noodle soup (served with steak and beef balls) and bánh mì sandwiches—plus a grilled pork chop that served with an egg and rice. The bánh mì don't quite live up to those served at spots like Ba Le and Nhu Lan, but they're affordable—just $6.25 each—and a great option for a quick lunch, as long as you don't mind the limited options of pork, beef or vegetables and eggs.—ZL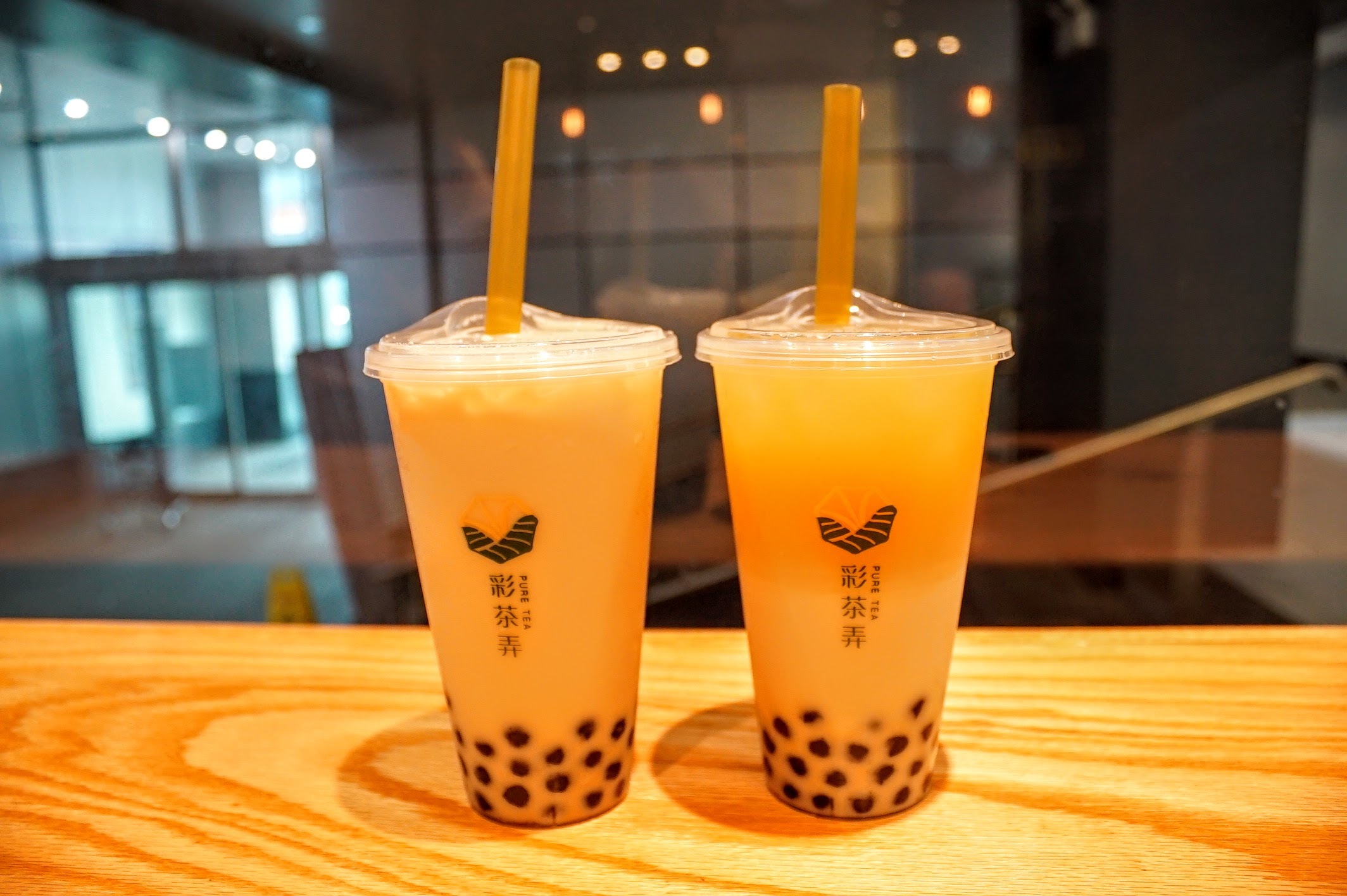 Pure Tea
You'll spot Pure Tea on the first floor of the building that houses 88 Marketplace, before you ascend the escalator to the second level where the food court is located. Whether you grab something to drink while you shop or after a meal upstairs, the tea, coffee, smoothie and snack shop is worth a stop. As you might expect, beverages are the focus here, ranging from milk tea (with optional tapioca pearls, lychee jelly or trendy cheese mousse) and matcha drinks to red bean smoothies and fruit teas. But the sleeper hit at Pure Tea is the photogenic egg puff waffle ($5.50–$8.50) that is served in a cup with option mix-ins like Oreos and red beans—a great dessert option if you've saved room after feasting at the food court upstairs.—ZL