The posh Nobu Hotel opened in the West Loop back in July, debuting a serene rooftop bar as well as 115 luxury guest rooms. But one thing was missing: the global hospitality group's namesake restaurant, which boasts locations in Malibu, New York, Dallas and Milan. On Thursday, October 1, Chicagoans will finally get the chance to dine at the celebrity-endorsed restaurant, located on the hotel's first floor at 854 W Randolph Street.
Encapsulated in the 10,000-square-foot space are a sushi bar, a lounge, a dining room and two private dining areas. The interior is brought to life through natural tones, black wood floor tile, sand-colored plaster that resembles unfolded origami and an installation that mimics a forest canopy. Situated under the mezzanine, the 28-foot sushi bar is inspired by a jewelry box.
The menu, which is helmed by chef Nobu Matsuhisa, includes signature dishes like black cod with miso and yellowtail jalapeño sashimi. An omakase-style tasting menu is available for $125 per person, but you can build your own progression with a laundry list of nigiri, sashimi and maki priced between $5 and $34.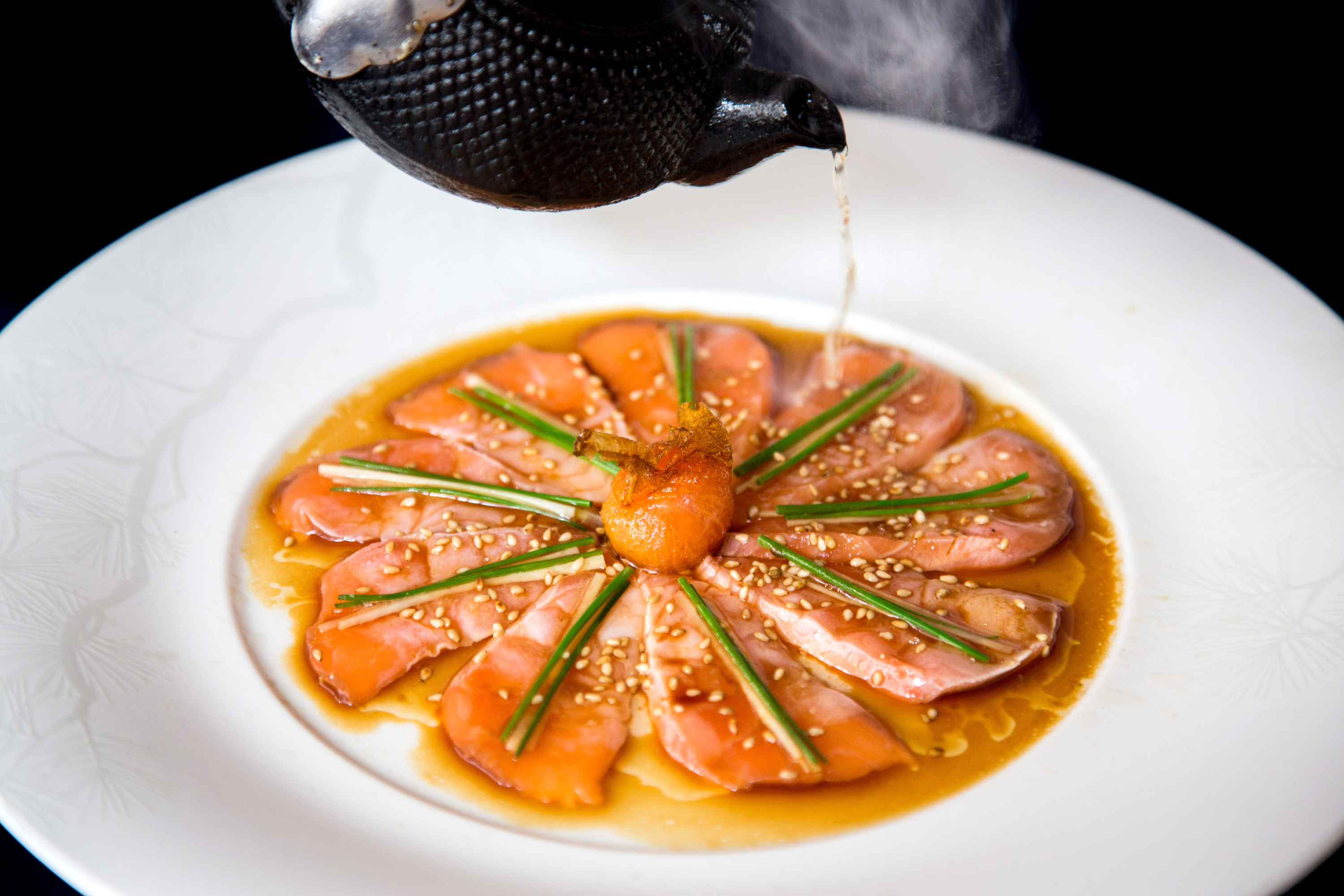 As the weather cools off and the first-floor restaurant finds its footing, the Rooftop at Nobu will become more of a lounge, with walk-in guests welcome. Next summer, the hotel promises a 100-seat patio situated on Randolph Street. The restaurant at Nobu is open for dinner Sunday through Thursday from 5 to 10pm and Friday and Saturday from 5 to 11pm; lunch is served Friday through Sunday from 11:30am to 2:30pm.
Most popular on Time Out
- City of Chicago shares new rules for outdoor dining this winter
- This Lincoln Park arcade bar is hosting a drive-thru haunted house in its alley
- ZooLights will still illuminate Lincoln Park this year, but you'll have to pay admission to get in
- The best apple picking near Chicago
- 6 places in the Midwest that look like they could be in Europe