Since its arrival in Chicago was announced last November, "Immersive Van Gogh" has been billed by organizers and publications like Time Out Chicago as an "exhibit," which is something of a misnomer. Yes, you'll see some of the Dutch painter's most famous works (and plenty of his lesser-known creations) when you step inside the galleries housed within the Germania Club Building. However, you won't be able to stare at any original canvases or read placards crammed with details mounted on the wall—"Immersive Van Gogh" is an audio/visual experience that surrounds visitors with animated images and a booming soundtrack.
While "Immersive Van Gogh" inhabits 14,000 square feet of space, that footprint boils down to two large rooms (both outfitted with triangular mirror installations), two smaller rooms and a balcony overlooking one of the larger spaces—all of which guests can roam freely. Capacity for each presentation has been reduced from 300 people to 80 people in an effort to encourage social distancing (and obey Tier 1 capacity restrictions that apply to cultural institutions and museums). The 50 high-definition projectors that fill the walls and floors with colorful imagery are also used to provide social-distancing circles throughout each room, marking amply spaced spots where visitors can stand and take in the show.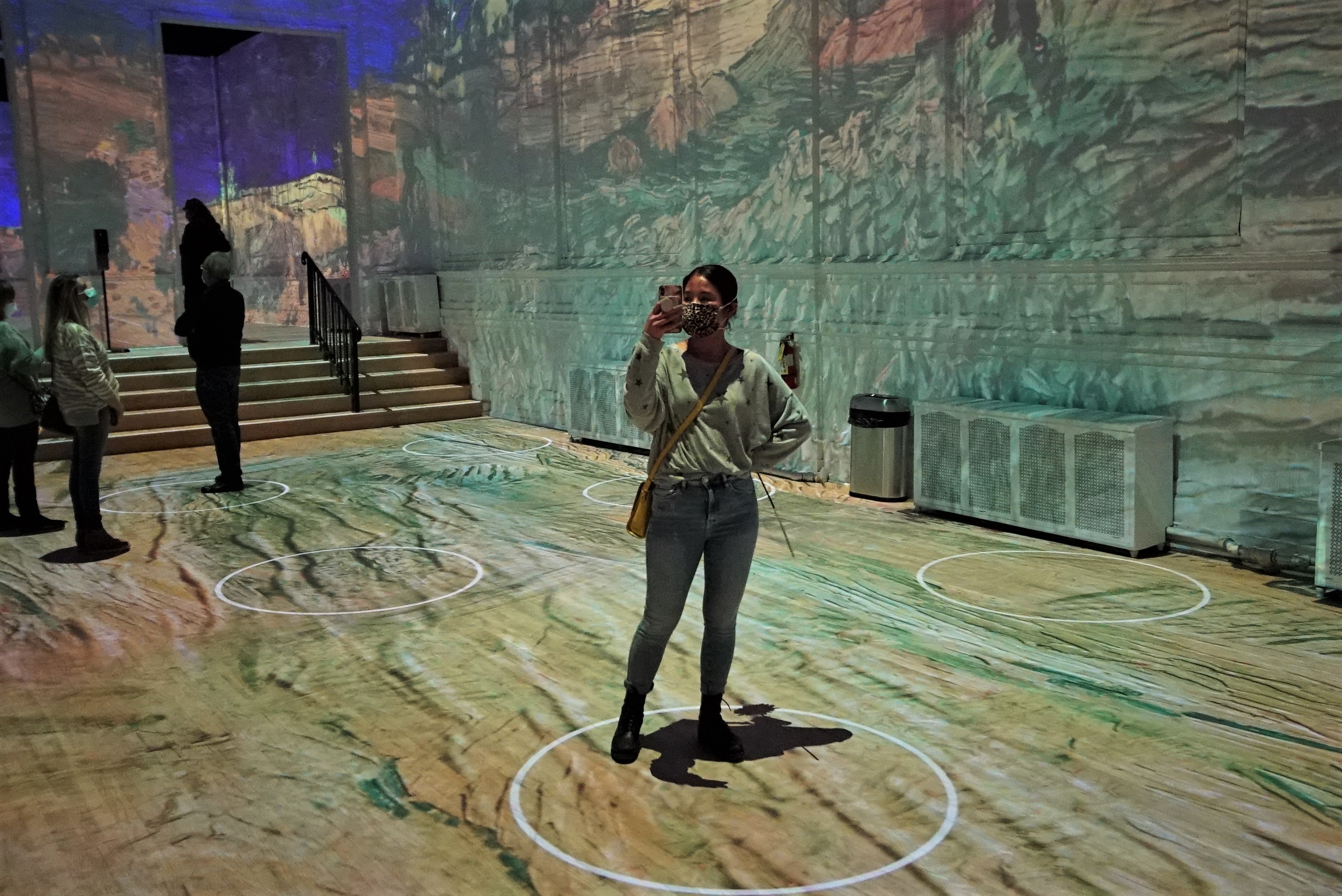 It's naturally tempting to move through the space as you would a museum exhibition, taking in new vantage points and sights in each room. But you're probably better off doing a lap through the four rooms before finding a good place to hunker down and take in the 35-minute show without missing a thing. Your best bets are from the floor of the largest room or the balcony that overlooks it. Each room displays variations on the same projections, synced to the same music, but the larger rooms are outfitted with 35-foot-high walls that offer a far more impressive canvas for the high-definition visuals.
The show is packed with eye-catching moments, including sequences that imbue well-known Van Gogh artworks like Starry Night and Wheatfield with Crows with twinkling stars appearing out of inky darkness and brushstroke birds soaring across a canvas. There's also a kinetic sequence depicting pouring rain, several psychedelic swirls of color and an extended display of sunflowers that seems tailor-made for snapping selfies. It's all set to a score that combines lush orchestral arrangements with textural electronic compositions, plus a track by Radiohead frontman Thom Yorke—and it's extremely loud, so you might want to pack some earplugs.
Benefiting from previous displays of this presentation and recent advances in projection technology, the execution of the Chicago iteration of "Immersive Van Gogh" is undeniably impressive, though admission comes at a hefty cost. The price of a ticket (which starts at $40 for adults) is much steeper than general admission to the Art Institute of Chicago, where you can enjoy gallery after gallery of artworks, sculptures and installations. But there's not an exhibit at any Chicago museum that uses technology in this way and aims to make guests feel as if they're standing inside of a canvas—though they're likely on the way. If you're eager for a peek at what could be the future of experiential art, "Immersive Van Gogh" is a visual spectacle that balances eye-popping photo-ops with a survey of the artist's work that's more comprehensive than any single physical exhibit could possibly manage.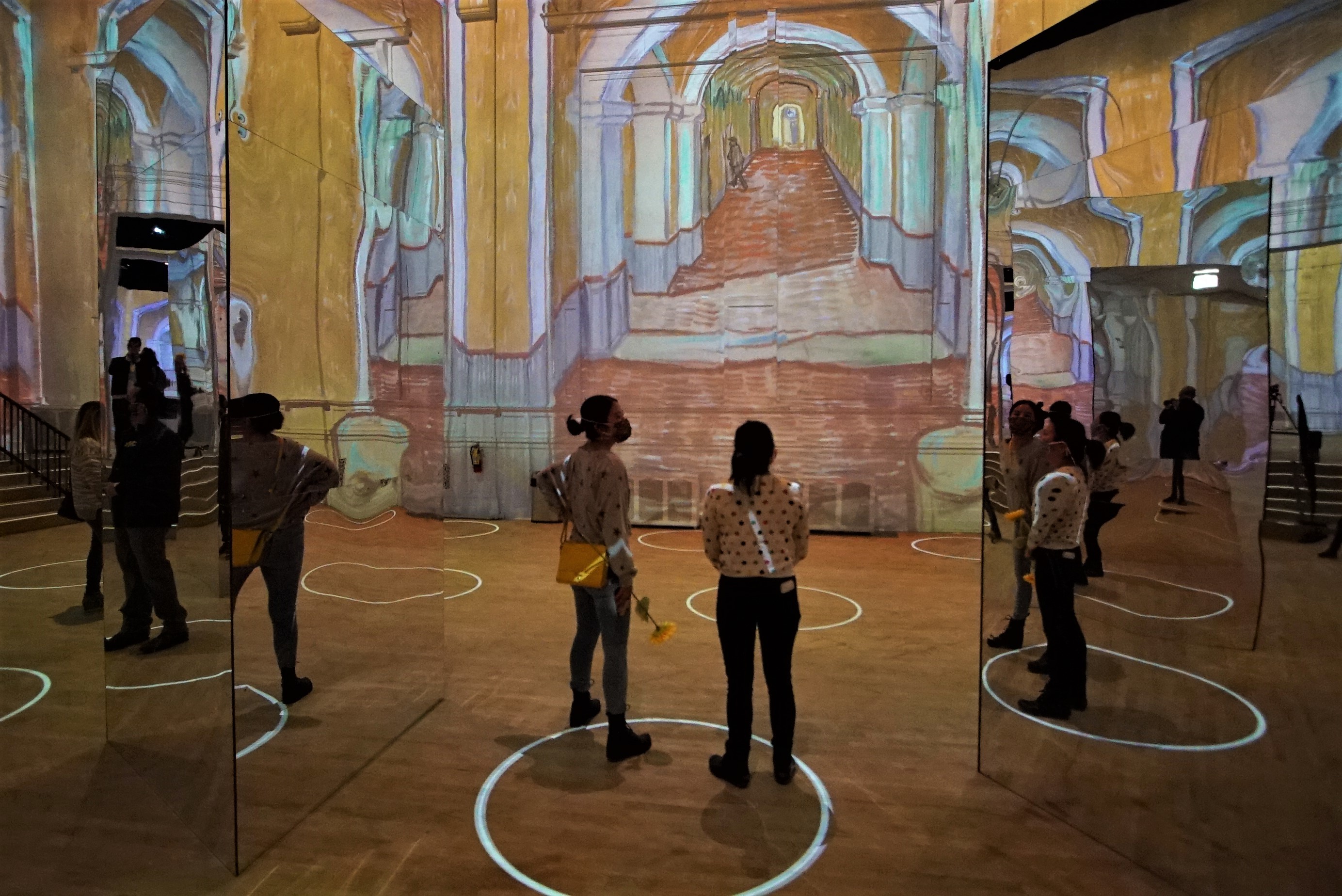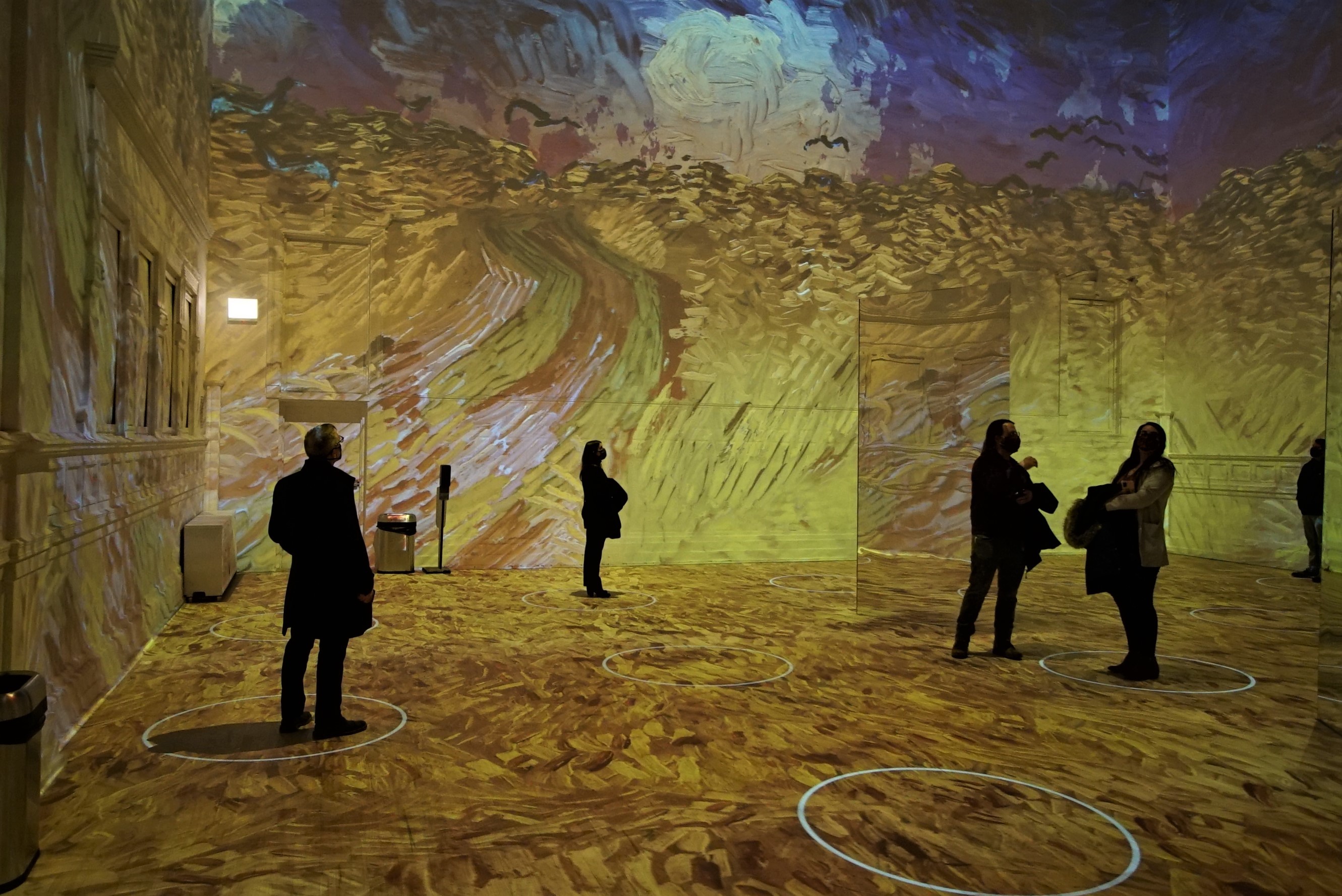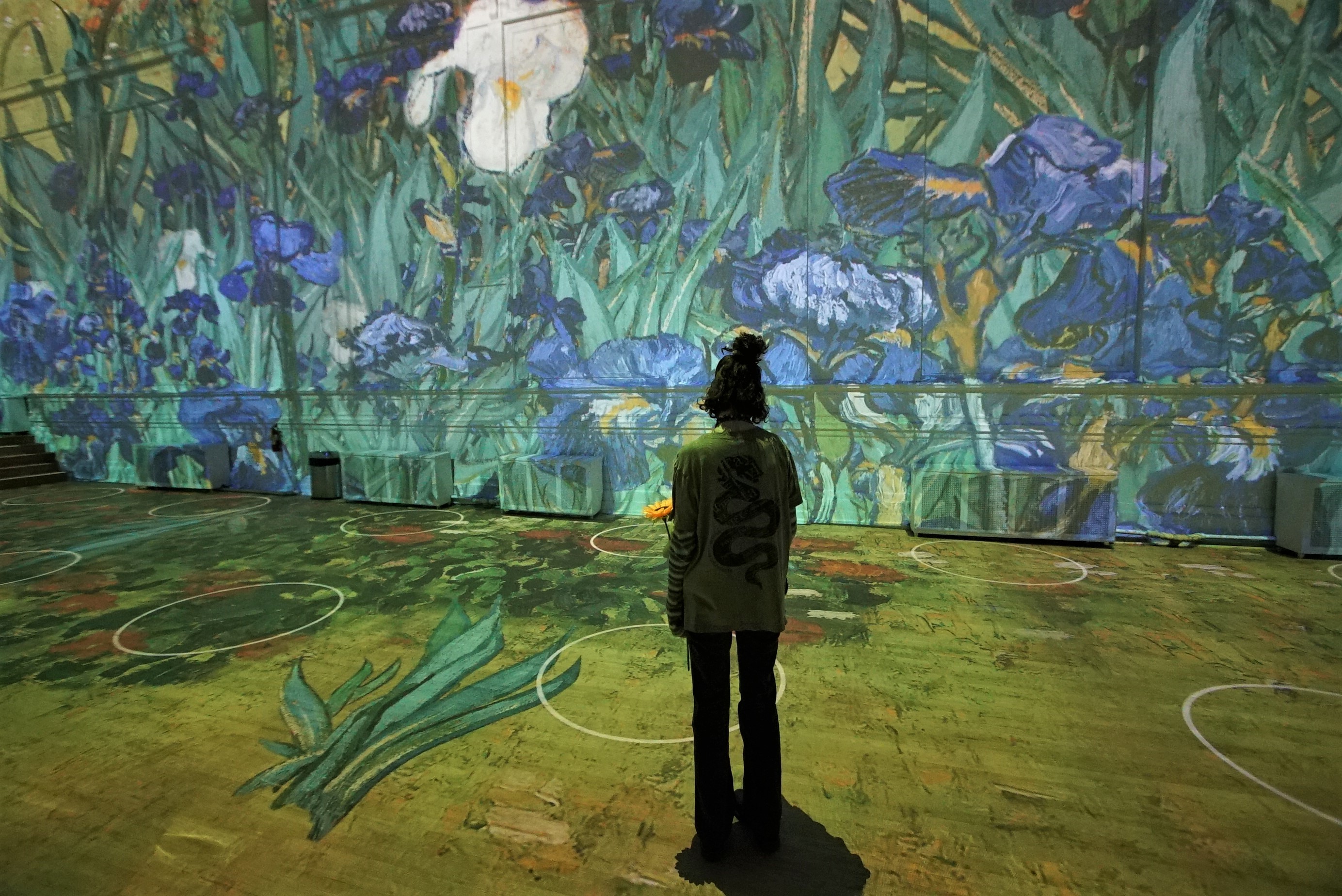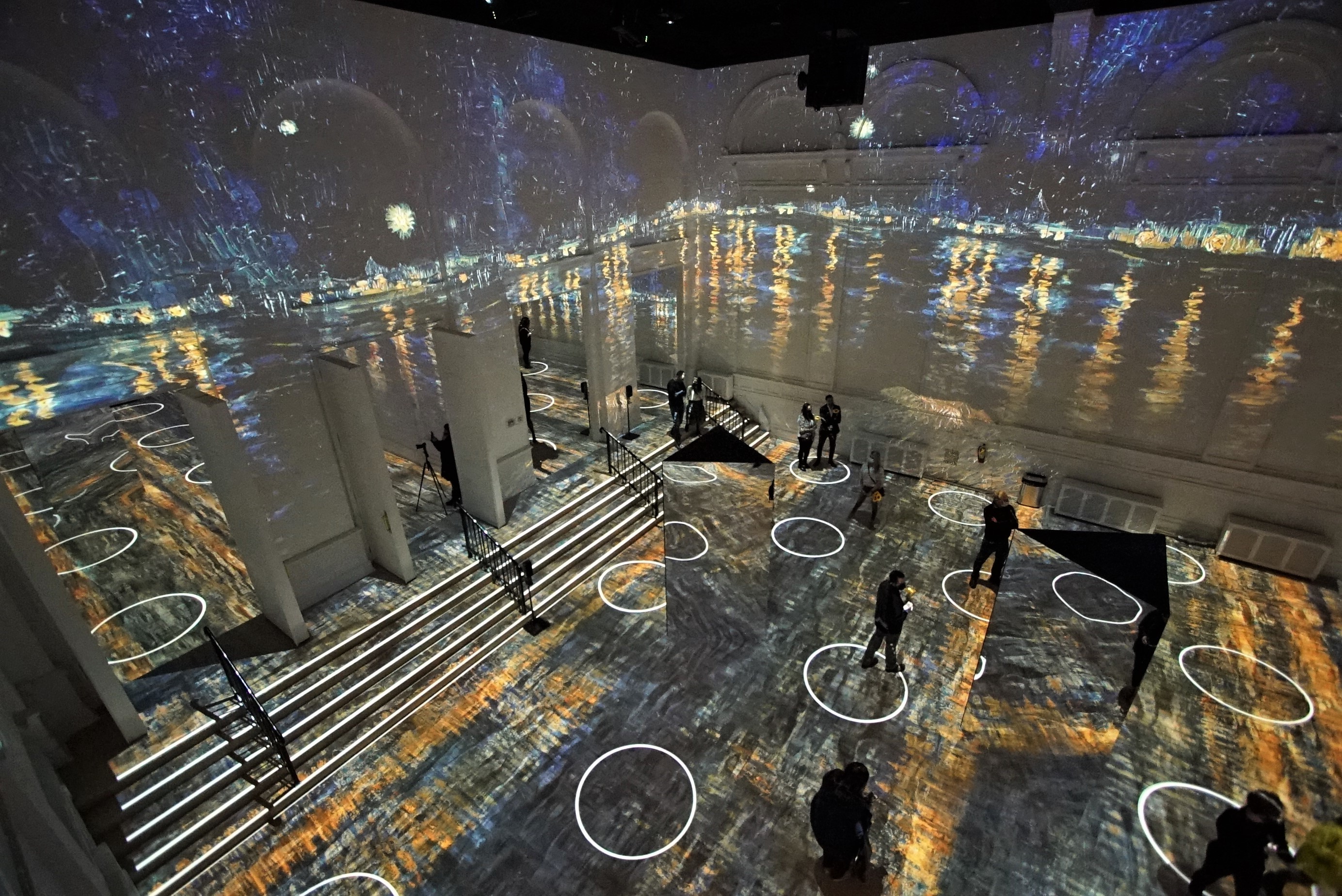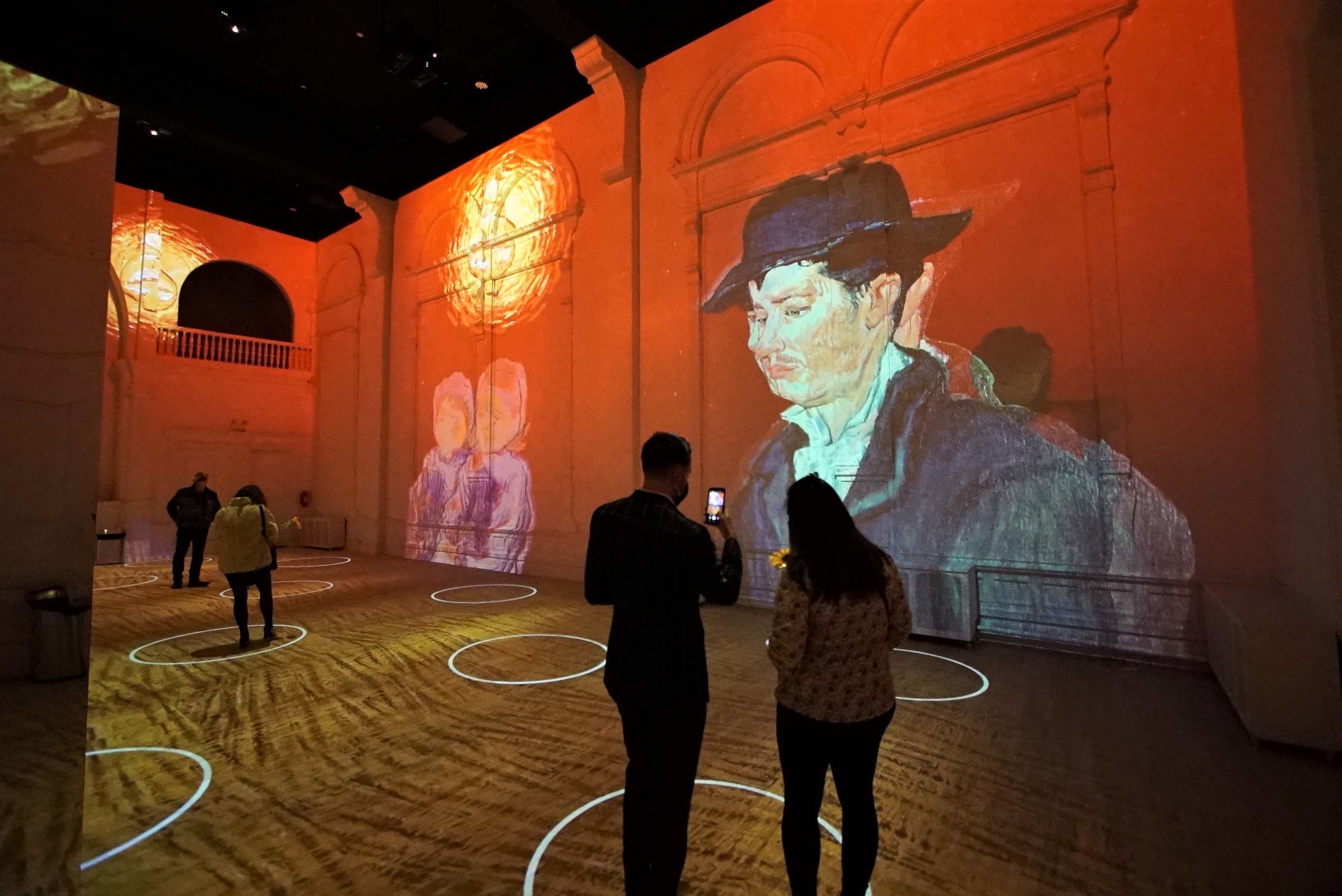 Most popular on Time Out
- The 15 most romantic restaurants in Chicago
- PAWS Chicago is hosting a virtual adoption event for its largest pups
- February 2021 events calendar for Chicago
- The high-tech 'Immersive Van Gogh' exhibition is coming to Chicago
- The 50 best gangster movies of all time