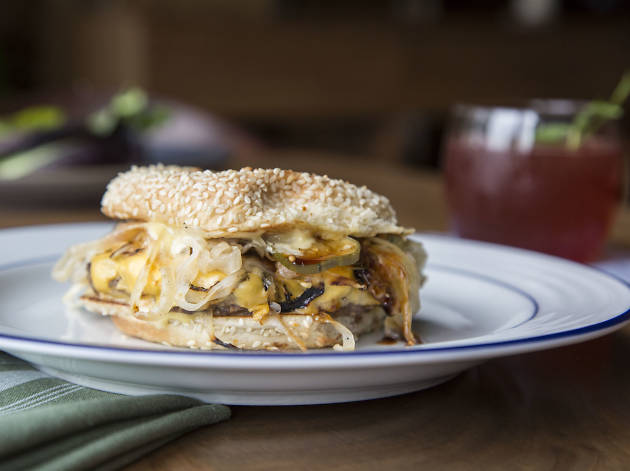 The cheeseburger at The Loyalist is one of the best in the country, according to Bon Appetit
Posted: Tuesday December 19 2017, 11:59am
We'll let you in on a little secret: When we're craving a cheeseburger in the West Loop, we no longer wait in line at Au Cheval. Instead, we take a breezy 15-minute walk and grab a seat at The Loyalist, the subterranean sister of two-Michelin–starred Smyth. The burger here is so excellent that it was just named one of the three best burgers in the country by Bon Appetit. The only downside of this news is that the line at Au Cheval might catch on and migrate west.
The national food mag praises The Loyalist's ingenious, indulgent and often messy recipe: "a short rib, chuck, and ground bacon patty; housemade pickles; American cheese; onions; and onion-infused mayo." Nicknamed "The Dirty Burg," this monstrous creation is served with fries and goes for $16. On Tuesdays, diners can enjoy a cheeseburger, fries, a beer and a shot for just $15. We'll give you a minute to cancel your plans for the evening.
Want more? Sign up here to stay in the know.
Share the story