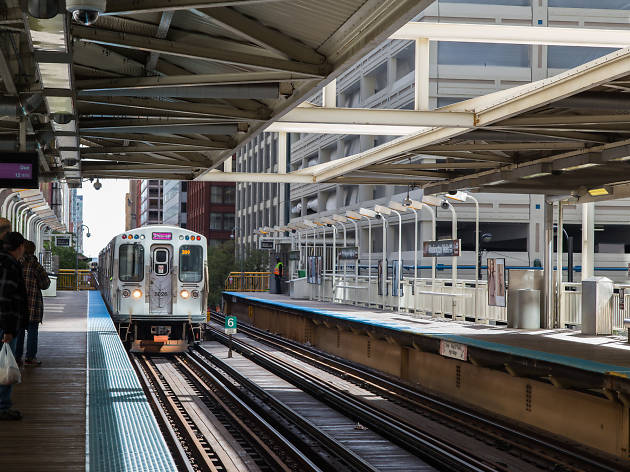 The CTA is offering a one-time credit for unused passes while Chicagoans stay home
Posted: Tuesday March 24 2020, 1:01pm
If you've watched a CTA bus or train go by lately, you've probably noticed a lot of empty seats. With the Illinois "stay-at-home" order in effect, many Chicagoans have given up their public transit routine in favor of practicing social distancing—according to data collected by the Transit app, demand for CTA services is down 81 percent from its usual level as of Monday, March 23.
While the CTA continues to run train and bus services for healthcare workers, first responders and other workers providing essential services, the agency is providing some financial relief for riders with passes that have gone unused over the past week.
Last night, CTA began distributing an email to Ventra cardholders offering a one-time credit for any remaining days left on an active seven- or 30-day pass (you can also find the information on the Ventra website). The credit is prorated and based on the day the pass was last used, so a seven-day pass that was activated on March 16 and used to pay for train or bus rides only on that day would be eligible for a refund reflecting the six unused days (a seven-day pass costs $28, so you would receive a $24 credit).
Instead of cutting you a check, the CTA will be issuing refunds in the form of transit value credit that will be added to your Ventra account, which can be used to pay for fares or purchase passes. To receive your credit, you'll need to send an email to customerservice@ventrachicago.com by no later than April 13, 2020 with the following information:
The name of the Ventra account holder
Your transit ID number (It's not the number printed on your card. You'll have to log in to the Ventra website or app to find the 12-digit ID number associated with your account.)
The type of pass (seven- or 30-day) that you're requesting a credit for
There's likely to be a lot of demand for this credit and, unfortunately, there's no timeline for when the credit might hit your Ventra account. Your best bet is to submit your request as soon as possible and be patient while CTA works through the backlog.
If you have an unused seven- or 30-day pass associated with your account, don't worry about requesting a credit. The pass won't activate until you tap your card to board a train or bus, so you'll still be able to use it when you begin riding the CTA again. Anyone who has their Ventra card set up to automatically purchase seven- and 30-day passes can turn off the autoload feature (via the Ventra website or app) to avoid being charged for passes while they're on a CTA hiatus.
Share the story