If you were at Lollapalooza
on Friday
, congratulations—you survived the Great Post Malone Rush and the Long Bruno Mars Trek of 2018. While a bit of poor planning forced hordes of people to move from one end of the park to the other, the second day of the festival was a mostly enjoyable one, filled with some of the best moments of the four-day weekend so far. Read on to find out which moments topped our charts at Lollapalooza on Friday.
1. Lizzo's anti-scrub ballad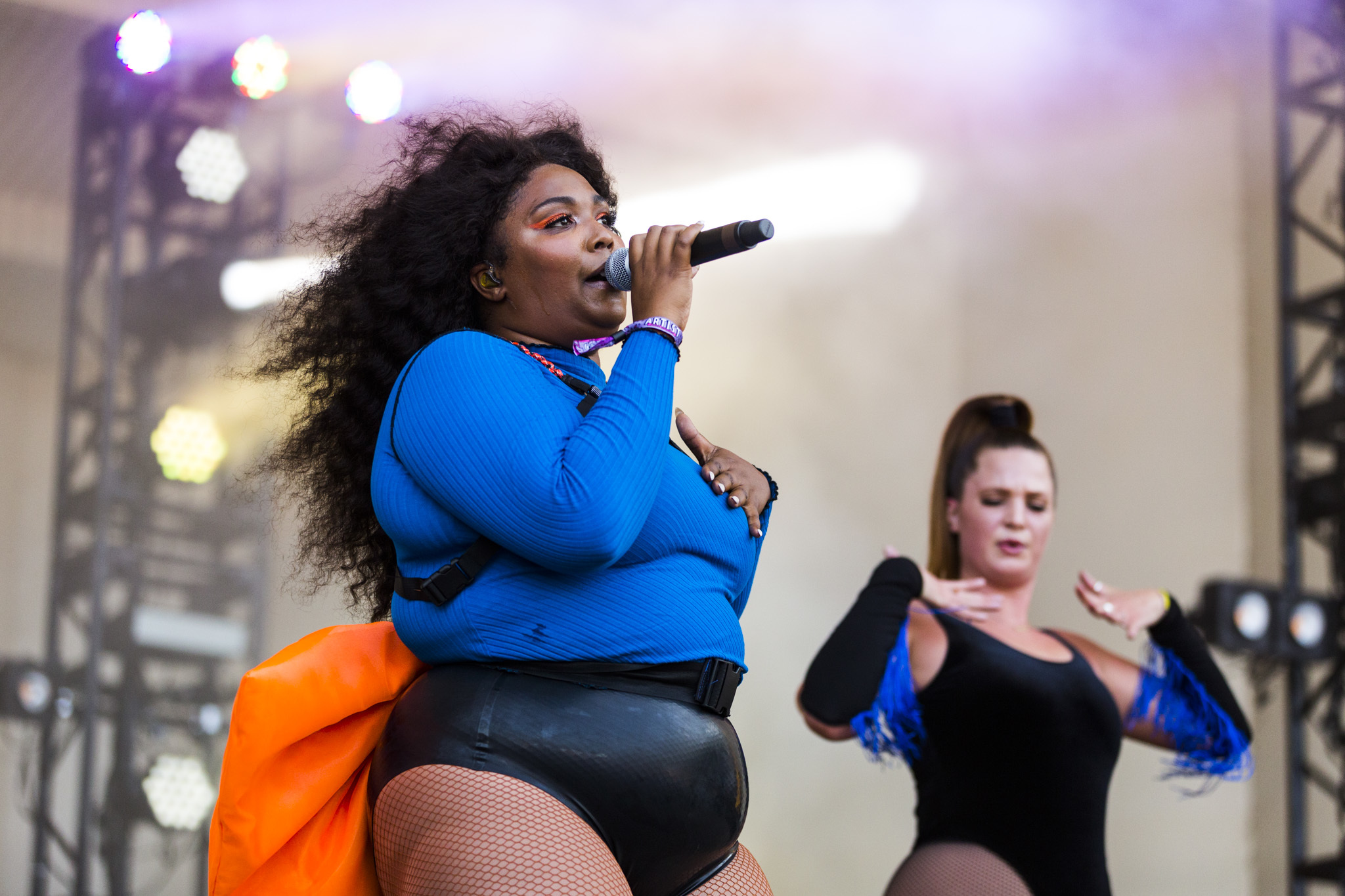 Backed by a pair of leotard-clad dancers, Lizzo was just a few songs into her booty-shaking set when she teased the crowd with a short rendition of TLC's "No Scrubs" before launching into an impressive ballad of her own called "Jerome Go Home." In a set filled with buoyant, empowering anthems, the soul-bearing track gave Lizzo a chance to show off a slightly different side of her persona, with some James Brown-style screams thrown in for good measure. The vitriol was tangible when Lizzo remarked, "If he was in Chicago right now, I'd whoop his ass."
---
2. The consummate showmanship of Bruno Mars
Bringing all of the pyrotechnics and hits that he showed off at the Super Bowl halftime show not so long ago, Bruno Mars commanded the largest crowd of the weekend so far—one that no other headliner seems likely to surpass. His broad appeal is unsurprising: The 32-year-old crooner wore a Chicago Bulls ensemble, indulged in theatrical interludes and, most importantly, played the relentlessly upbeat songs that people actually want to hear. His calls to dance were heeded, the frequent bursts of fireworks were met with awe and the vast majority of the sprawling audience earnestly sang along to "That's What I Like." What more could you ask of a headlining act that made every effort to please?
---
3. A mobile record emporium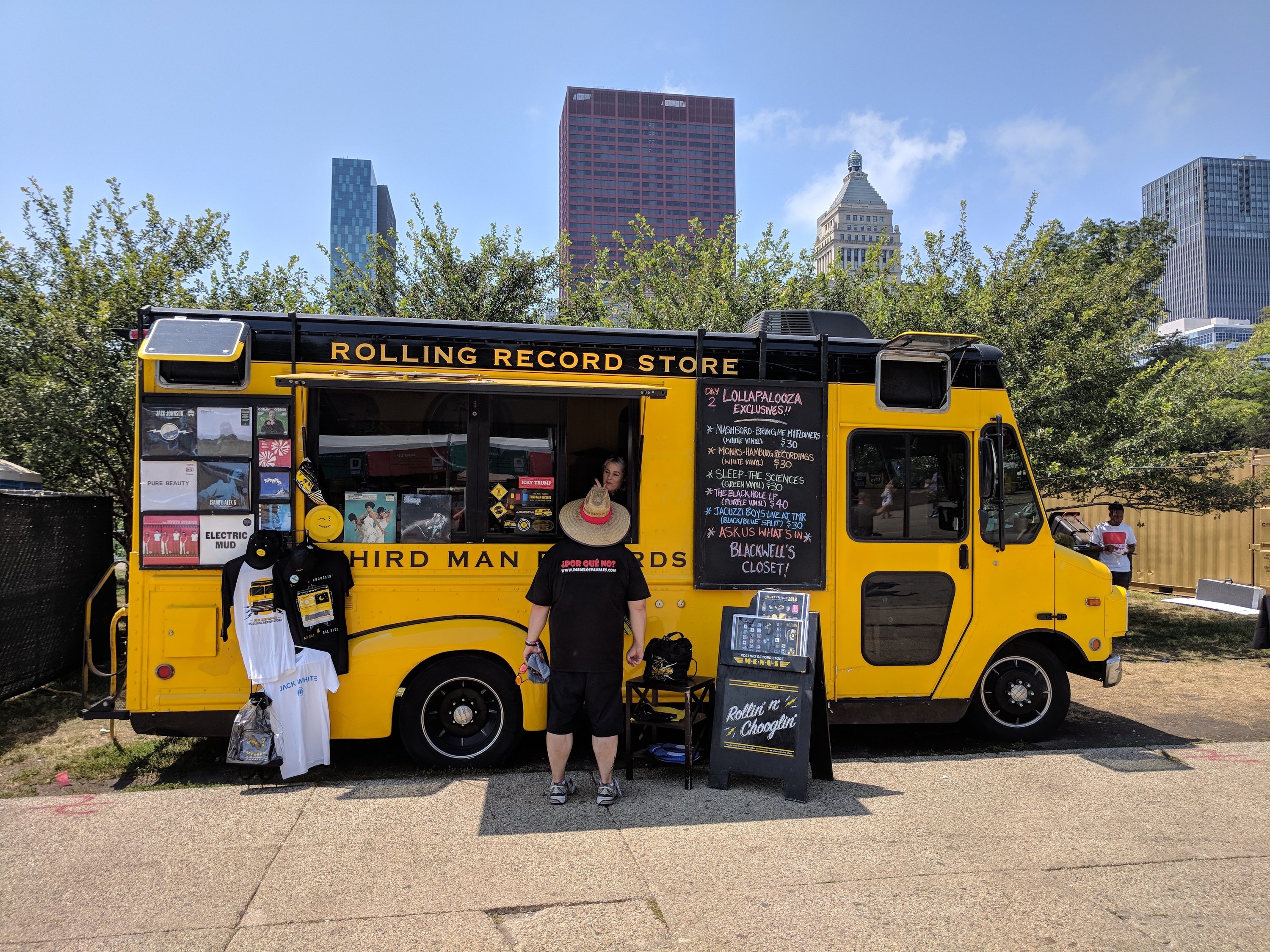 Jack White doesn't perform at Lollapalooza until Sunday night, but his Third Man Rolling Record store is already parked in Grant Park, just north of the American Eagle stage. The bright yellow truck is stocked with titles from the label's extensive catalog—including releases from White, JAY-Z and Loretta Lynn—and plenty of black and yellow Third Man swag. It's great to have an eclectic selection of records on-site at Lolla (the F.Y.E. record tent's offerings leave something to be desired), but you should probably wait until the end of the night to pick up the Supremes box set or a green pressing of Sleep's The Sciences, lest your vinyl start melting under the beating sun.
---
4. Brockhampton's hip-hop co-op
At a festival where solo rappers have become the norm (from Post Malone to Tyler, the Creator), Texas collective Brockhampton brought the spirit of collaboration to its late afternoon performance. Dressed in matching black and white ensembles and backed by an avant-garde video filmed on an iPhone, the self-described "boy band" tore through tracks from its trio of SATURATION releases—all assisted by a visibly hyped audience. The group's delegation and commitment to unconventional production evoked the the early days of Wu-Tang Clan—and with a major label record on the way, you can expect to see Brockhampton back in Grant Park on a much larger stage very soon.
---
5. A human claw game (and free underwear!)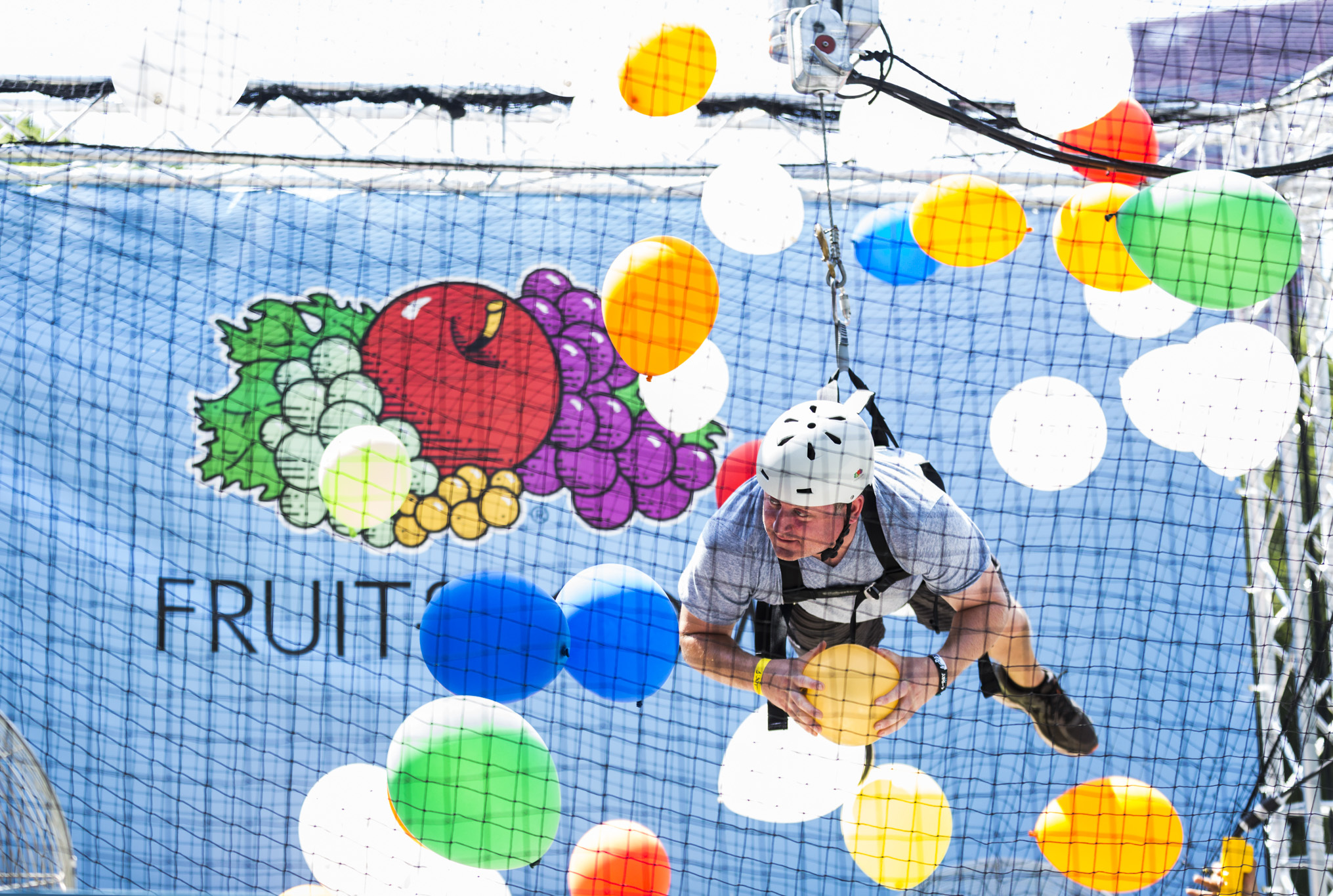 Brand activations are a dime a dozen at Lollapalooza, but the majority of them amount to a place to sit down in the shade while you pass the time between sets. Fruit of the Loom's booth (just north of Buckingham Fountain) offers a bit more substance, doling out free undies and the chance to take part in a human version of the classic claw game, which lowers participants into a pit of balloons to try to grab prizes like VIP passes and aftershow tickets. One tip if you decide to partake: It's probably best to wait until you're home before trying on your new swag.
Want more? Sign up here to stay in the know.