The crowd felt a bit sparse on the first day of Lollapalooza 2018 (maybe the slight chance of rain scared people away?), but those who showed up were treated to a relatively cool evening packed with exciting sets and sights. Here are the five best things we saw on Saturday at Lollapalooza.
RECOMMENDED: Our complete guide to Lollapalooza
1. A delightfully off-kilter evening with the Arctic Monkeys
English rockers Arctic Monkeys have never seemed entirely at home on a large stage, let alone as a headlining act, though they've grown into the role with some ease. Closing out an evening of Lollapalooza for the second time, frontman Alex Turner embraced the group's idiosyncrasies—it's not often that you see and band transitioning from spaghetti Western-tinged balladry ("Crying Lightning") to quasi-lounge singer vibes in the span of a few songs. Arctic Monkeys' return to Lolla felt like something pulled from an earlier era of the festival's history, but unlike many of the fest's marquee throwbacks, it felt like they had something new to say.
---
2. Khalid's packed debut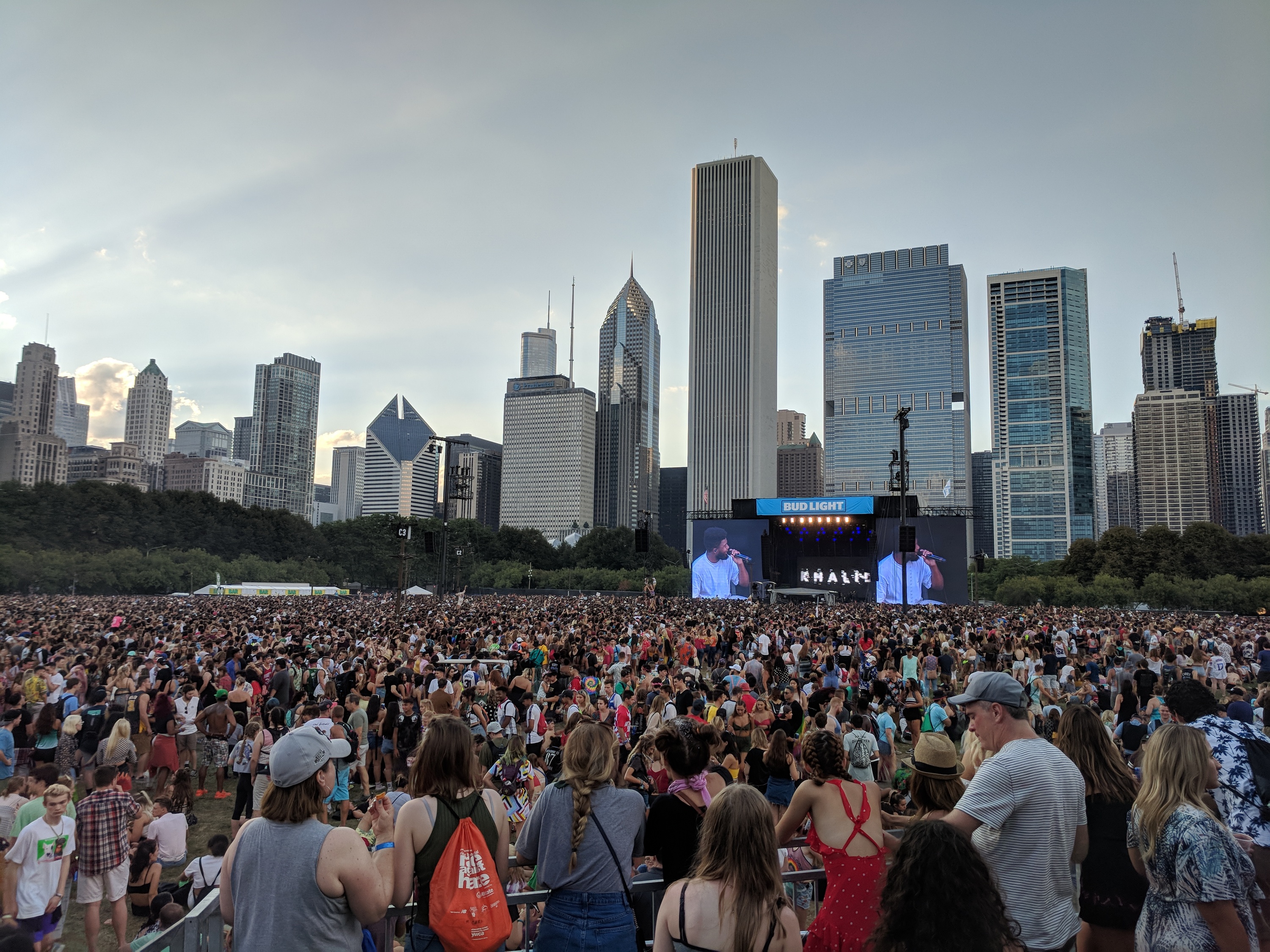 For an artist who was relatively unknown just two years ago, Khalid drew an impressive but overwhelming crowd to his late afternoon set. The "Location" singer approached the performance with poise and gratitude, yelling "I love you too" back to the crowd as he beamed onstage, calmly making his way through the downbeat R&B anthems and heartfelt refrains from his debut album, American Teen. Guest spots from Alina Baraz and Normani were a nice surprise, but more than anything, it was a joy to watch Khalid soak in the moment.
---
3. Lolla merch to throw on your couch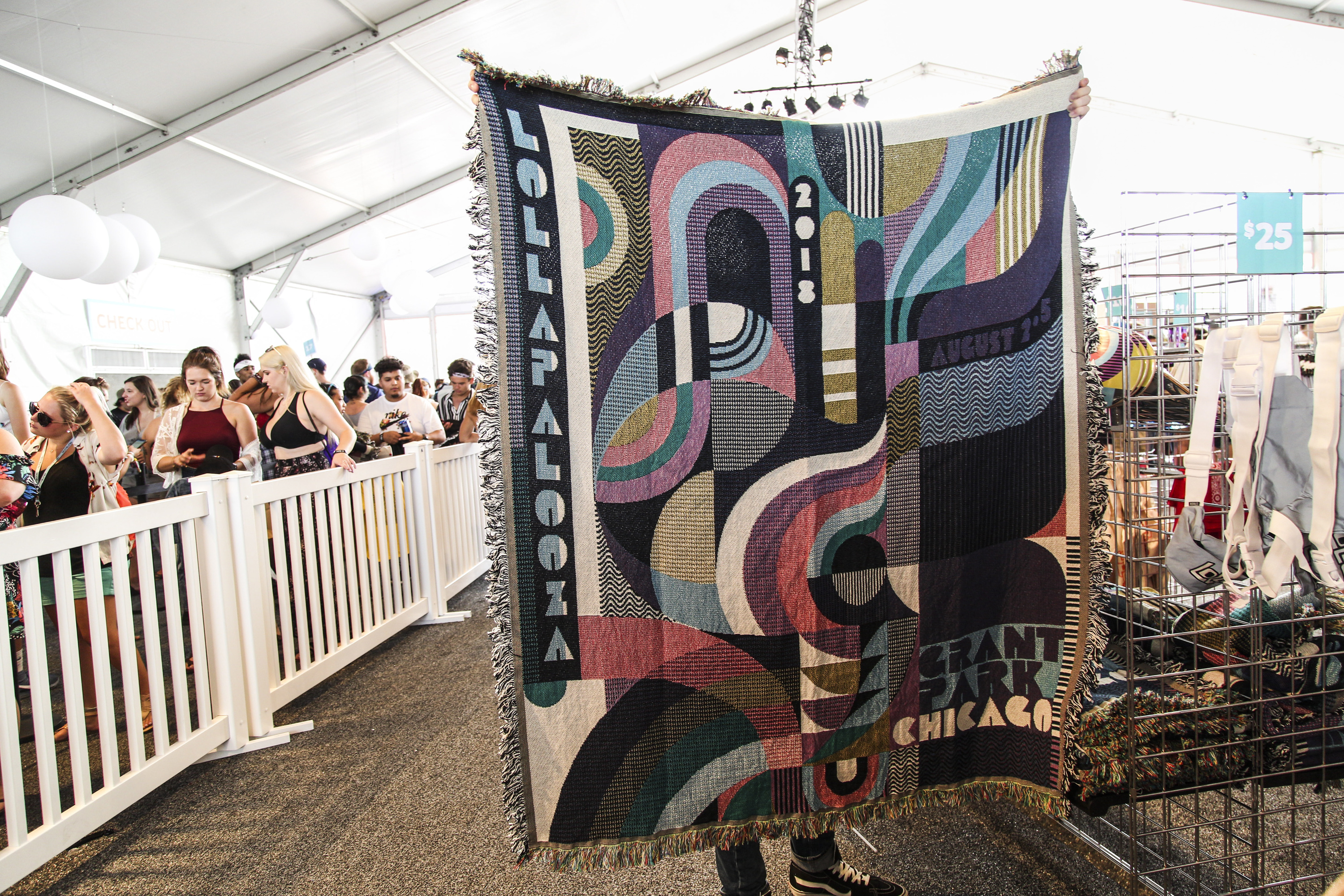 There's always at least one piece of Lolla merch that makes us scratch our heads and wonder, "who is this for, exactly?" This year, it's the Lollapalooza throw blanket, which replicates the 2018 festival poster (designed by artists Jessie Unterhalter and Katey Truhn) in fibrous form. If you simply don't have time to go to Pottery Barn, want to bring a little piece of Grant Park into your living room and have $60 to spare, have at it.
---
4. Franz Ferdinand's timeless dance rock
The screens flanking the main stage at Lollapalooza play a series of videos from previous fests, and save for a few receding hairlines, much of Franz Ferdinand's peppy mid-afternoon set could have been mistaken for a prior appearance. The Scottish rockers released an album earlier this year, but they wasted no time turning the south end of Grant Park into a college dorm party circa 2005, breaking into the angular melodies of "Do You Want To."
---
5. Main stage Fortnite action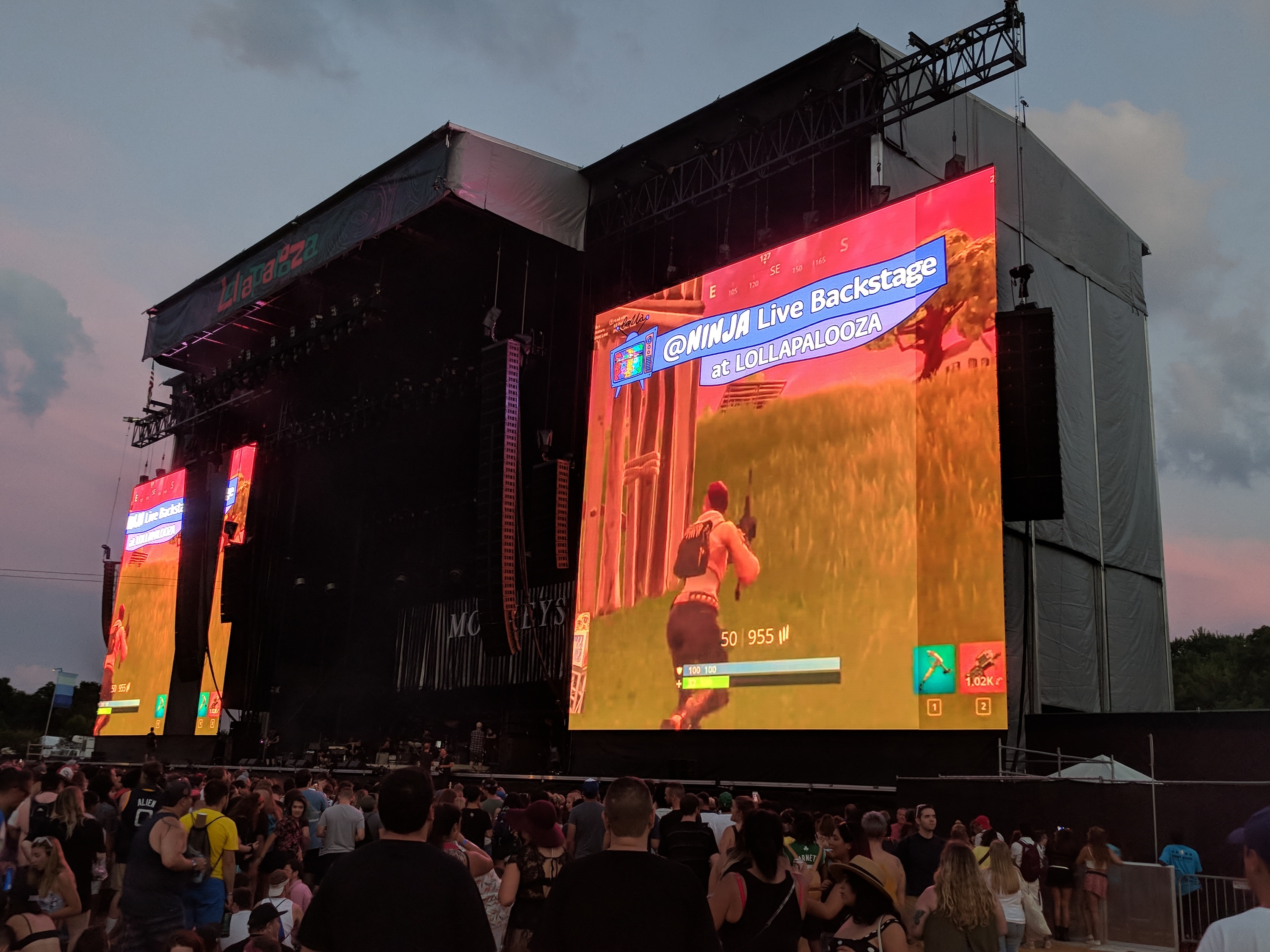 While Camila Cabella was playing across the field on the south end of Grant Park, the main stage briefly turned its video screens over to a live feed of professional video gamer Ninja playing Fortnite somewhere backstage. The crowd embraced the Battle Royale action, cheering whenever Ninja picked off an opponent, until the stream abruptly stopped. While it was entertaining to watch, organizers should probably mute any future Fortnite streams on the fest's screens—no one wants to hear gunshots (digital or otherwise) ringing across the park.