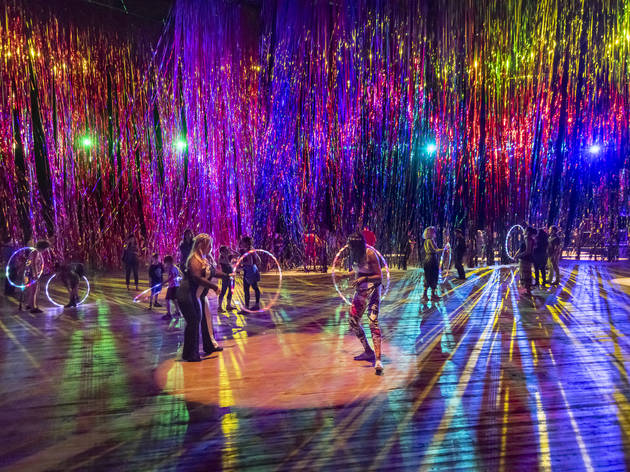 "The Let Go" art installation brings a week-long dance party to Navy Pier
Posted: Wednesday March 4 2020, 12:58pm
While Navy Pier is a great spot to board a boat tour, see an IMAX movie, ride a Ferris wheel or eat at chain restaurants, it's rarely a place you go to join a boisterous dance party. A new installation from Chicago-based artist Nick Cave (the same guy who created those mesmerizing soundsuits) will make the lakefront tourist attraction a dancing destination, creating a space where communities can come together and move their bodies to a beat.
Running from April 3 through April 12, "The Let Go" will take up residence in Festival Hall A, outfitting the space with lights, shimmering streamers and a buoyant soundtrack supplied by some of Chicago's top house music DJs (including Chosen Few DJs, Ron Carroll and DJ Heather). The installation is the latest iteration of an experience that Cave debuted in 2018 at the Park Avenue Armory in New York City, incorporating a 40-foot-high, 100-foot-long mylar sculpture called "Chase" that moves across the dance floor.
Presented in collaboration with EXPO Chicago, "The Let Go" is free and open to the public, allowing guests to bust a move with the community groups and organizations that will be invited to activate the space during its run. The installation will also host a pair of ticketed events: the Freedom Ball costume and dance party (with $15,000 in cash prizes) on April 9 and an Artist Response Night on April 10 that invites folks like poet avery r. young and songwriter Terisa Griffin to interpret the project with site-specific performances.
Head to Navy Pier's website to find a complete list of hours for the "The Let Go" and a calendar of the DJs that will be performing in the space. And for a taste of what you can expect, check out some photos of the installation's New York City run below.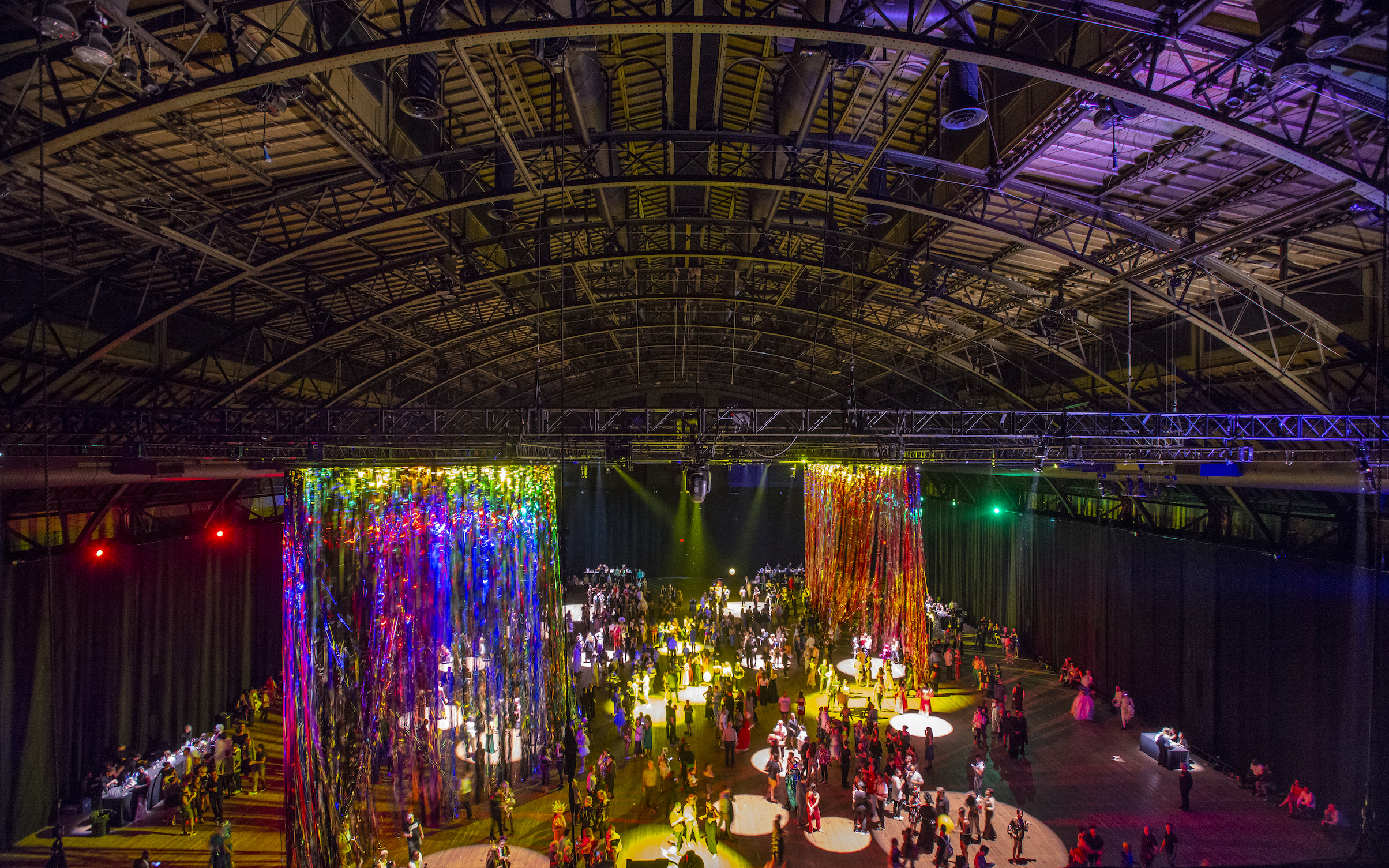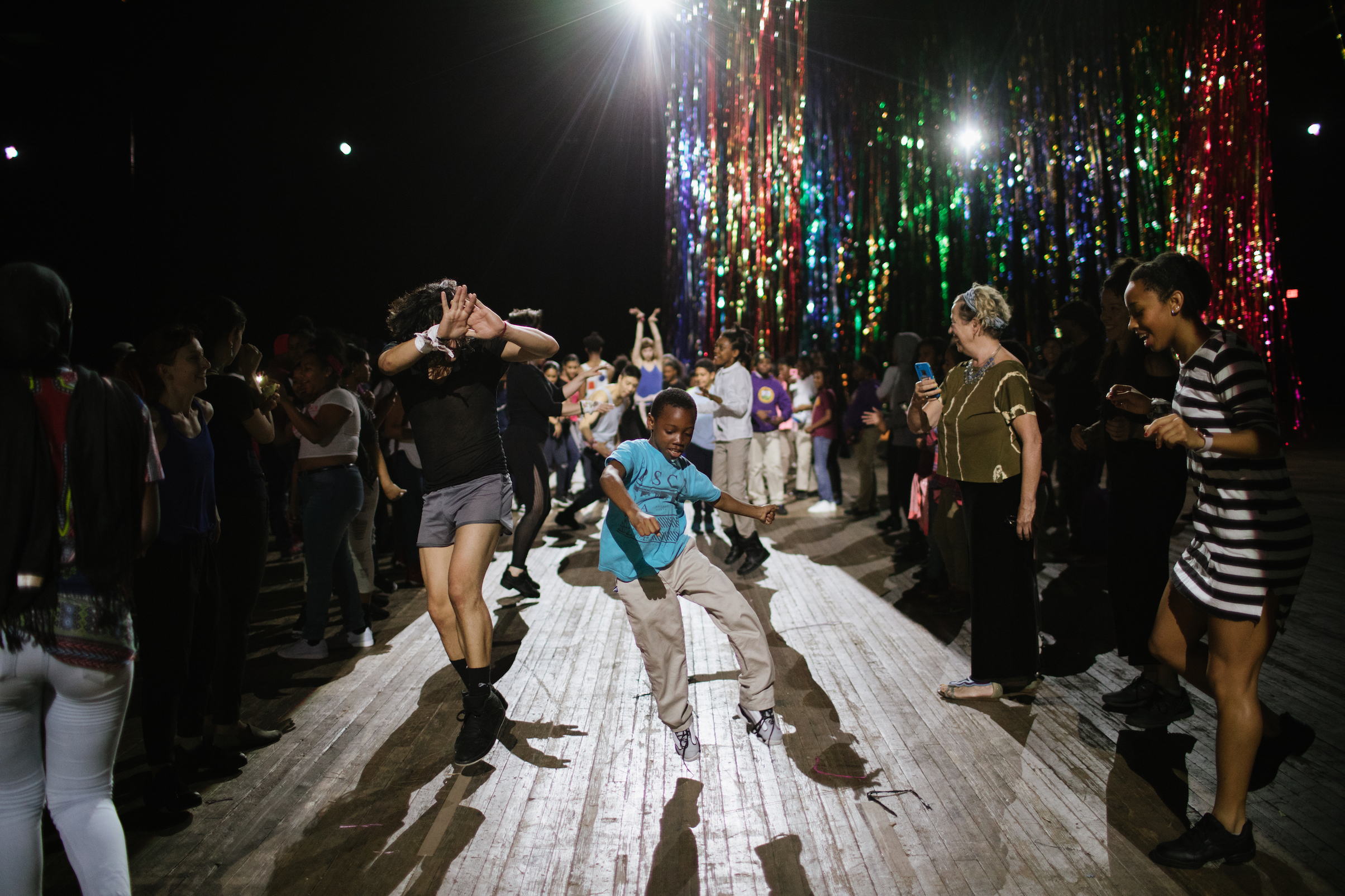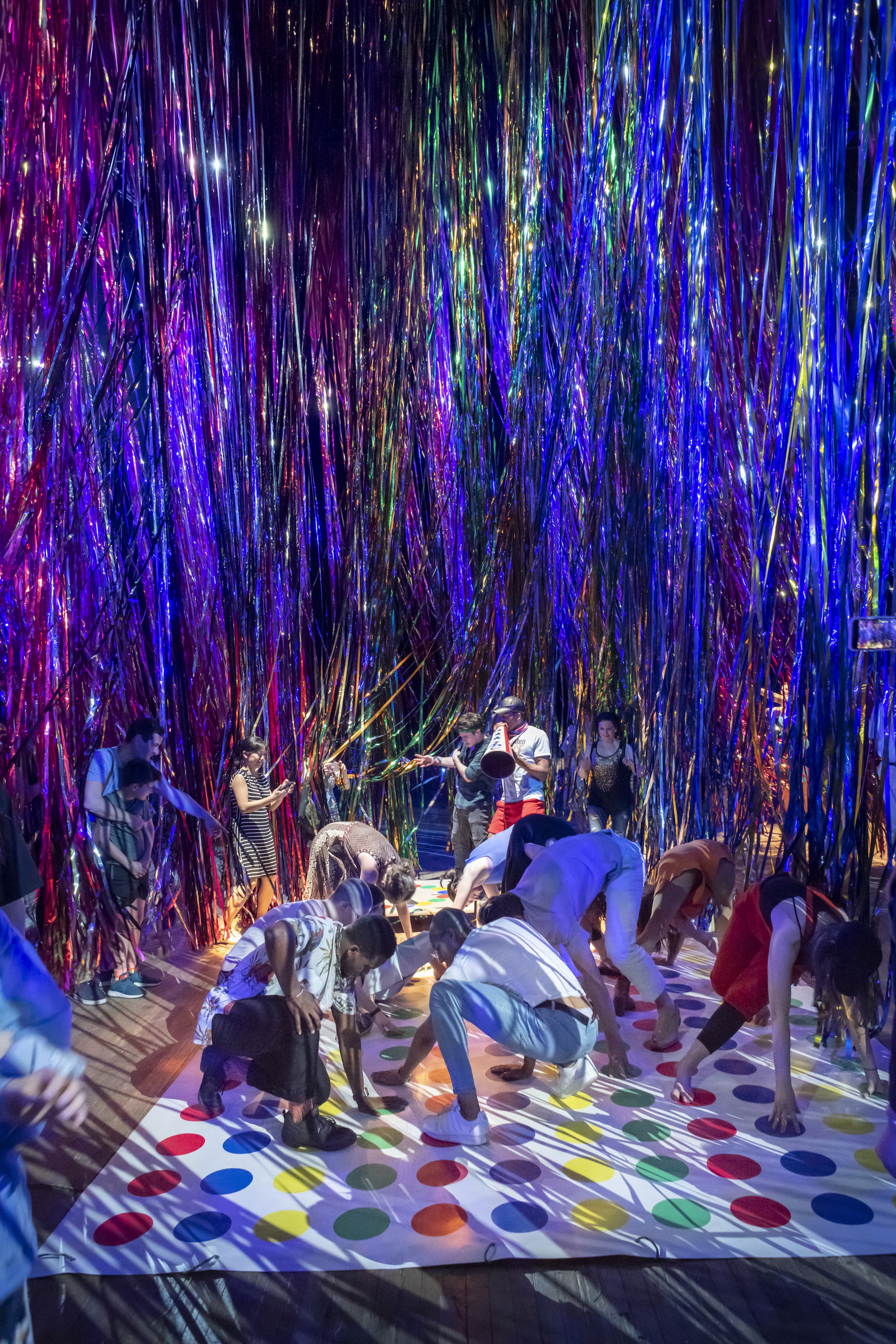 Share the story