Work continues on McDonald's new corporate headquarters in the West Loop, but the fast-food chain will open the public-facing portion of its new offices on Wednesday, April 24 in the form of a one-of-a-kind restaurant. Located at 1035 West Randolph Street, the latest McDonald's will be the company's only location that offers a global menu, featuring items that are served at the chain's restaurants in other countries.
The menu of global items will rotate every few months, but the first round of offerings includes an Angus burger from Canada, a spicy chicken sandwich from Hong Kong and McDonald's fries covered in cheese and bacon that are served in Australia. The West Loop location will also feature a "Latin American-style dessert center," showcasing a global range of sweet treats, and a McCafé area inspired by the chain's Australian outposts, staffed by a barista who will make cappuccinos, lattes and more. Of course, you'll also be able to order Big Macs, Quarter Pounders, McFlurries and other standard menu items.
The restaurant features McDonald's touchscreen kiosks, which allow customers to order their food and then take a number for table service. One of the dining areas is decorated with a map on one wall, adorned with illuminated McDonald's arches, which signify the regions that are currently represented on the restaurant's global menu. The sleek, modern design of the space should give diners an idea of what to expect when the replacement for the Rock 'n' Roll McDonald's in River North opens its doors.
We got a sneak peek (and some bites) of the global items on McDonald's new menu as well as photos of the chain's new West Loop digs.
Mighty Angus Burger (Canada)
This one-third pound Angus burger seems similar to the premium burger that McDonald's phased out of its American menu in 2013. The patty tastes like it's been grilled and comes topped with lettuce, grilled onions, a thick slice of cheese and a smoky Angus sauce.
McSpicy Chicken Sandwich (Hong Kong)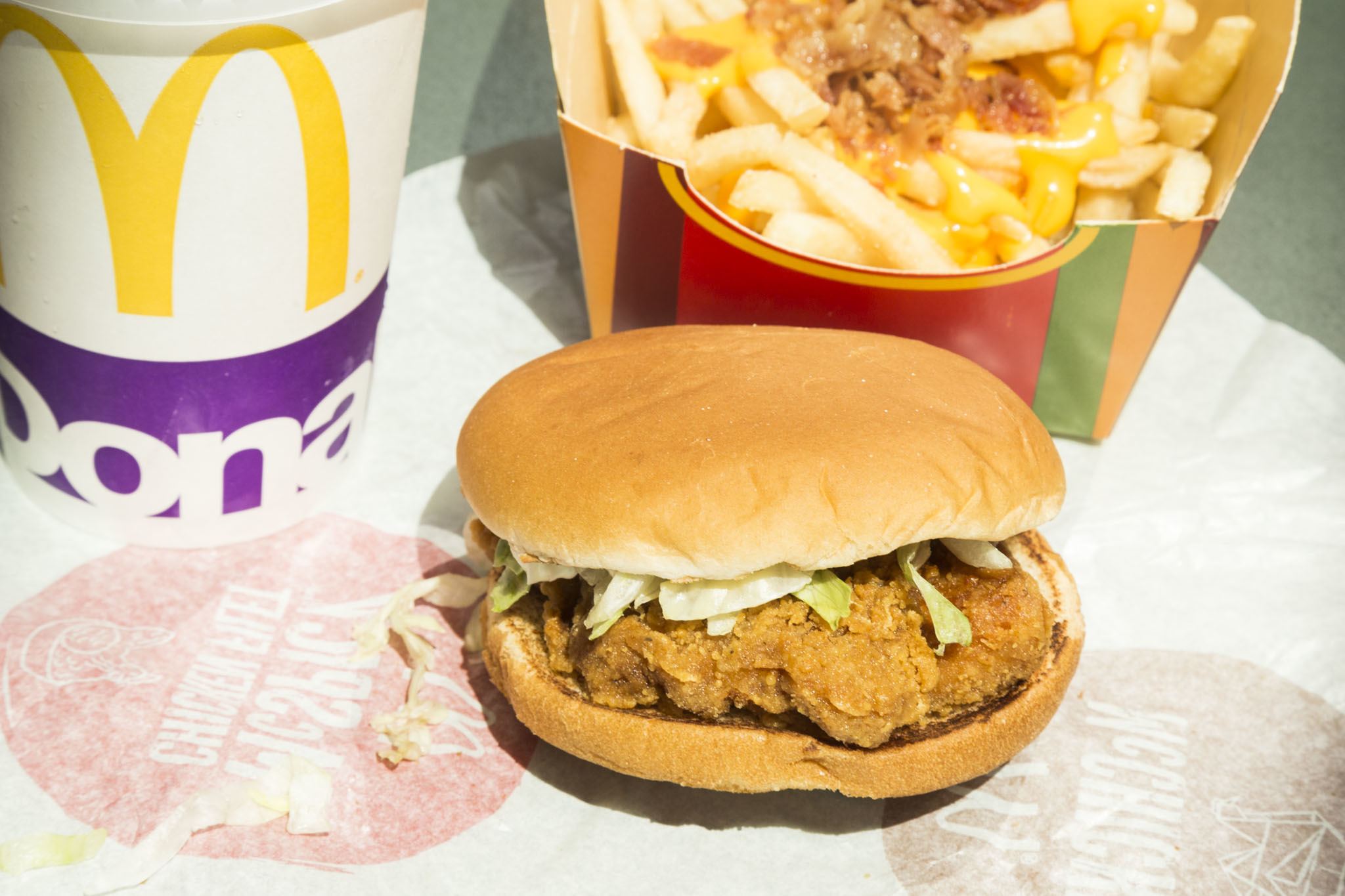 Initially, we didn't think that this spicy fried chicken sandwich had that much heat (the dollop of mayonnaise cools it down). After a few bites, we noticed that it was making our tongue tingle—maybe the chicken breast is marinated with a hint of Sichuan pepper?
Cheese & Bacon Loaded Fries (Australia)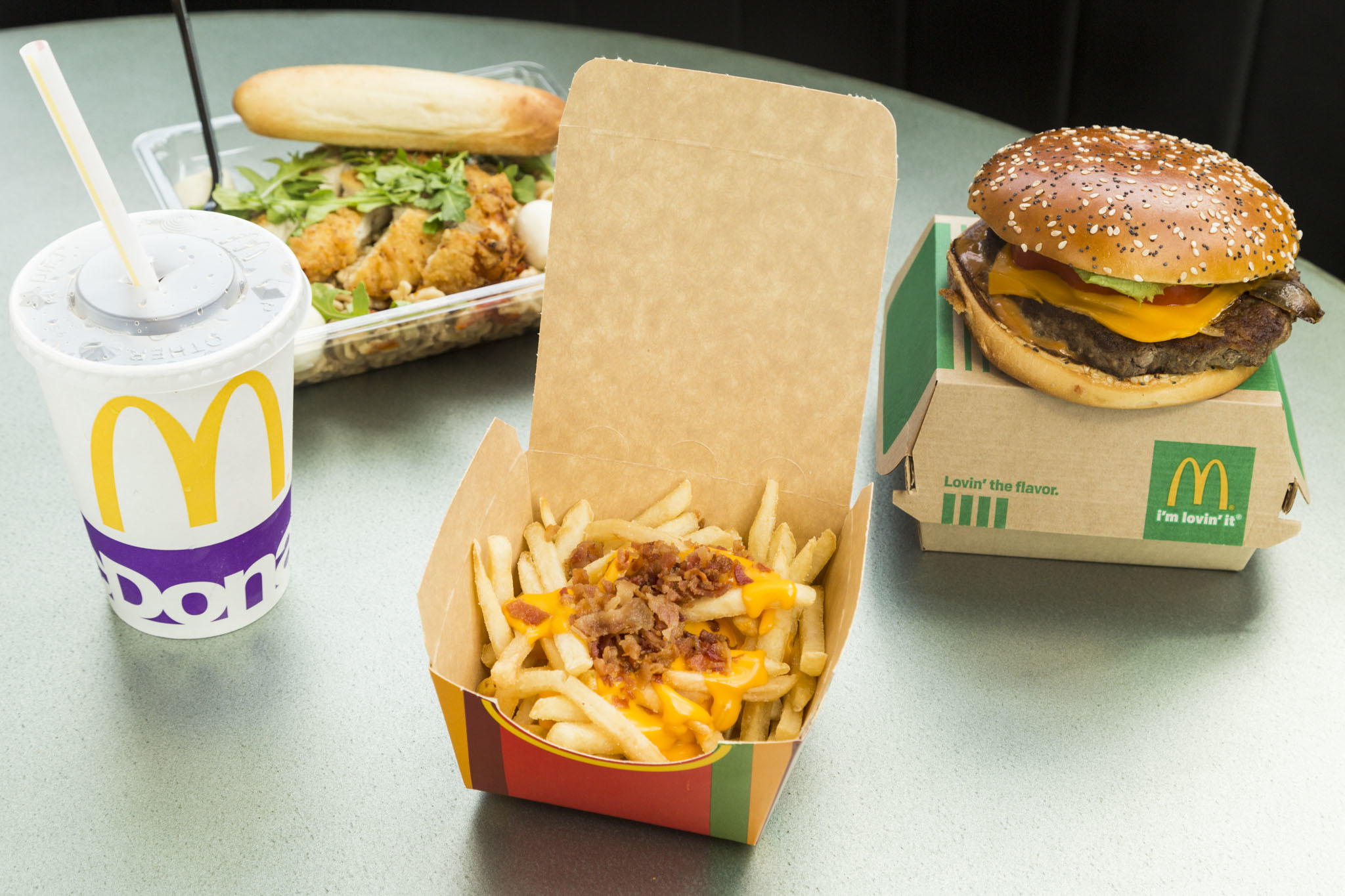 This creation from down under is smothered in cheese sauce and sprinkled with real bacon bits. While we didn't mind the additional flavors, we still think that McDonald's fries are perfect just the way they are.
Mozza Salad (France)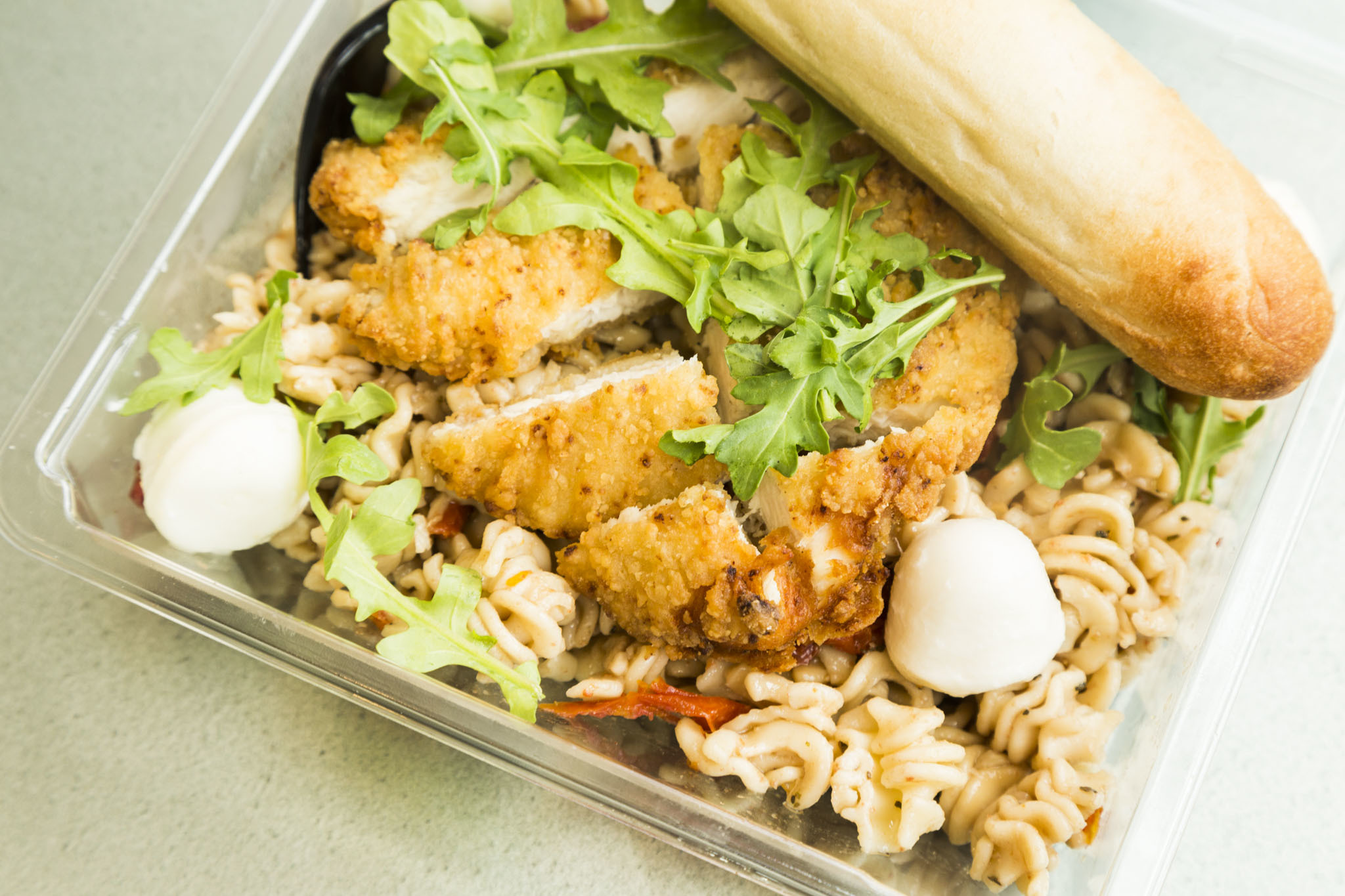 Crispy or grilled chicken tops this small but hearty French pasta salad, which comes with roasted tomatoes, arugula and mozzarella balls. You'll also get a McDonald's breadstick with this dish, but the chain has a long way to go before it replicates the addicting quality of Olive Garden's breadsticks.
Strawberry Top Sundae (Brazil)
The "Latin American-style dessert center" in the new McDonald's restaurant serves this strawberry ice cream creation, which comes with two cookie straws. If you've had a McDonald's sundae, you know what to expect. The location is also serving a Brazilian McFlurry Prestígio, which is topped with strawberry sauce and chocolate-covered coconut bites.