Live music almost always involves standing in a room filled with people, something that's not advisable under current social-distancing guidelines. Most music venues in Chicago have been closed for a month or more, and even after the Illinois "stay-at-home" order is eventually lifted, it's unlikely that they'll be able to reopen until people are comfortable gathering in public and bands resume touring. The precarious situation has left venue owners looking for ways to pay the rent, help support out-of-work employees and attempt to plan for the day when performers can take the stage again, whenever that may be.
While it was founded to present a united front in urging the city to reconsider directing TIF funding to Sterling Bay's Lincoln Yards development (which at one point included several venues operated by national concert promoter Live Nation), the Chicago Independent Venue League (CIVL for short) has taken on new importance at a time when live music is no longer feasible. The 14 Chicago venues that make up the group are relying on each other more than ever, with owners seeking advice, guidance and support from one another as they apply for loans and attempt to survive an extended shutdown.
We spoke with three owners of independent Chicago music venues about the unique challenges they're facing, the help they need to survive and CIVL's efforts to team up with venues across the nation in asking for federal assistance.
How has CIVL been helpful in weathering this situation?
"As we were forming, we knew that we needed access and a voice to the city. The term we always used was 'having a seat at the table' and it's all the more critical now. We definitely are in a very different position in our relationship with the mayor than we were in previous administrations. We understand that everyone needs support right now." —Robert Gomez, owner of Subterranean and Beat Kitchen
"The reason why CIVL came to be was to have an advocate for Chicago's live music venues. All the venues at some point and time had run into government red tape or questions that we couldn't get answered, and now to have this symposium of people together who can navigate these issues as a group." —Bruce Finkelman, owner of Empty Bottle and co-owner of Thalia Hall
How has CIVL been working to respond to the needs of Chicago music venues during this crisis?
"Since all this happened we've all been in regular contact with the Mayor's office, the Illinois statehouse and our reps in D.C. As time has passed it's becoming much more obvious to all of us that this shutdown and the effect on our industry is gonna be a lot more severe than I think anybody really thought in early to mid-March. What's also becoming very obvious to all of is that our industry is uniquely vulnerable, in that we were among the first to close, we will likely be the last to reopen and when we do reopen there will likely be some limits or changes as far as capacities go. Just due to the nature of the business and how concert bookings work, it's going to be an additional four to six months after reopening before we're able to resume anything like standard operations. You need so much lead time to book a show, promote it and produce it. That is the biggest challenge for us." —Billy Helmkamp, co-owner of Sleeping Village and the Whistler
How helpful has the initial federal stimulus bill been for independent venues?
"It's too early to tell how helpful it is. Every single venue I've spoken with that's a part of CIVL has applied for loans, because no one is going to get through this without loans. However, none of us have been successful at getting those loan applications processed. The rollout of the program was pretty clunky, and we all understand that it is a very unique situation and the government and the banks don't have a lot of practice with this type of a program in the condensed timeframe they're trying to do it in. None of us have had any luck getting loans yet, but we're keeping at it and calling our our banks constantly." —BH
How is CIVL banding together with other independent music venues across the nation?
"We already have a draft letter that we're working with a lobbyist friend to fine tune, and once that's finalized, we'll be sharing it with our friends, venues across the country and promoters. We really all want to start hitting our reps in D.C. at the same time because we know there are several stimulus packages in the works in D.C. right now. That's why we want to have a unified voice as independent venues nationwide to get on our elected officials' radars." —BH
What kind of assistance are you asking for from the federal government?
"Essentially what we need is a 'Super Paycheck Protection Program,' because the current one only gets you through a short period of time and we know that this is going to affect us for three or four times that period. We really need some sort of carveout on the next economic stimulus bill specifically for independent venues. The timeframe for how long it's gonna affect us is a lot different than for other businesses. For example, if they tell us on a Monday you can reopen on Tuesday, none of us are gonna have shows ready to go on Tuesday or full schedules moving forward from that point. A restaurant might get up and running and be back to fairly normal service the next day—that doesn't hold true for our industry." —BH
"Right now, it's how can anyone help us offset our overhead so we can just sit silent and deal with this in shutdown mode. We're not asking for income, but offsetting these expenses, somehow, is what we need." —RG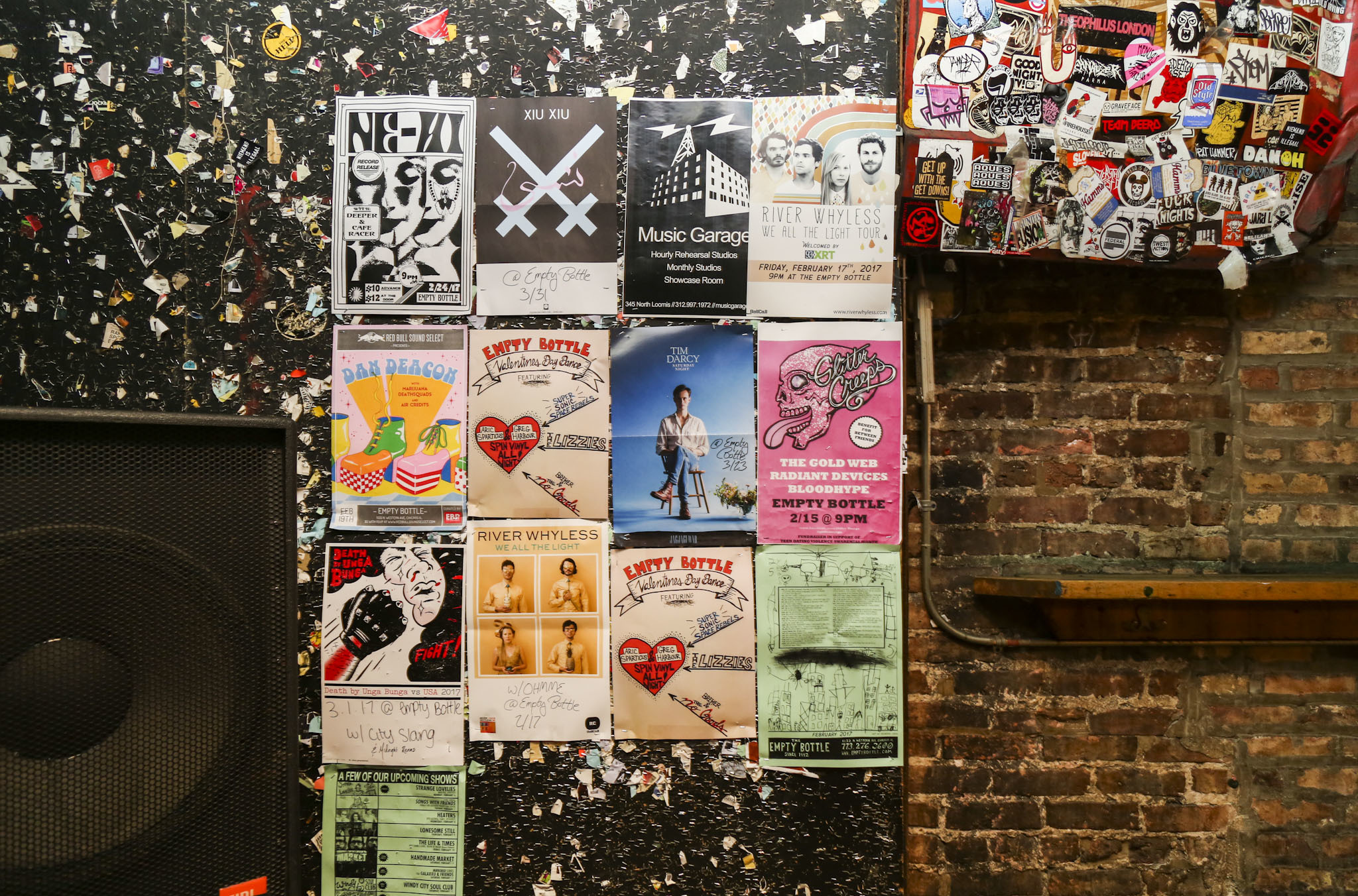 Are there any ways in which the city of Chicago and the state of Illinois have been able to help independent venues?
"Nothing specific to venues. We're having the conversation; they are recognizing us. They understand our situation. And I empathize with where they're at—they have to deal with the masses. I think there will be additional or separate support for venues in time once we get through the height of this. They hear us, that much I know." —RG
"There's not a whole lot that they're in the position to help with right now. We all recognize the amount of tax revenue that they're losing by us being closed is more money than most people can wrap their heads around. Add to that the number of people who are without work right now. The city and state aren't in a very good position to help financially, we understand that. Knowing that the economic outlook isn't any rosier right now it's just not realistic for us or any other businesses to ask the city for financial assistance right now because they don't have the money." —BH
What kind of guidance do you need before you're comfortable opening your venues back up?
"I think it's going to be really important to have the medical community weigh in and tell us what's safe and what we can do to be able to start this process. We need direction. We want to be safe, too, but we also realize we have to do what's best for society. When's the next time people are going to feel comfortable being in a room with 10,000 people? Or going to a street fest that has 30,000 people?" —BF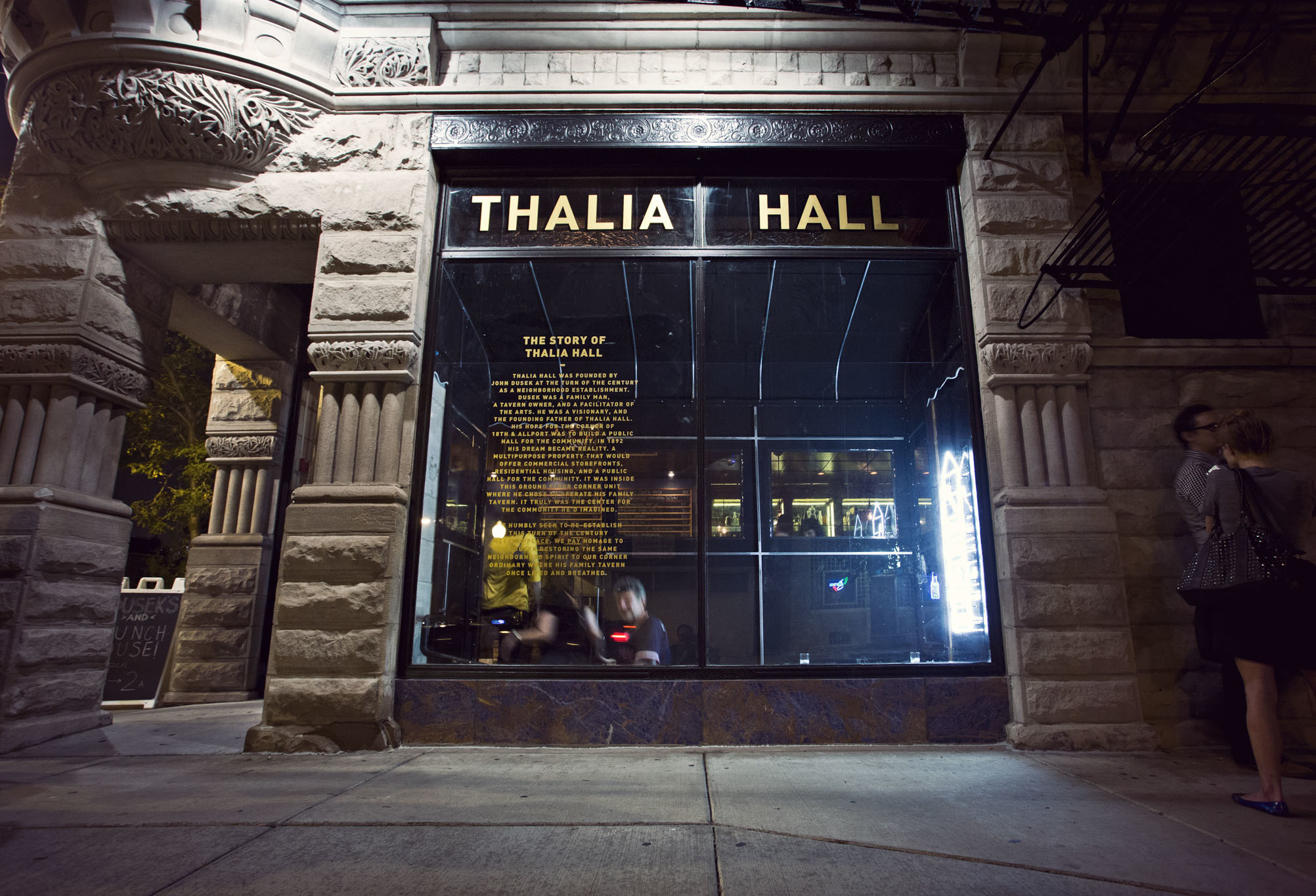 What can individual members of the community do to help local music venues get through this?
"Put whatever funds into the business you can by buying merch and purchasing a gift card for tickets. That's all going to be very helpful. But at this point, I think it's really up to the government to bring whatever assistance they've already passed into the hands of the business owners." —BF
"I think that's putting an unfair amount of pressure on our audiences to help us through. A lot of us started GoFundMe campaigns for our staff and the outpouring of support that's come through that has just been amazing, and it's extremely helpful. I just think it's bigger than any one thing. Our music fans, our bar's regulars and our families are doing what they can to help. Venue owners are blowing through their cash reserves, taking out loans and dipping into personal accounts to get through this. It's taking a combination of everything to get through it." —BH
What kind of toll do you think this extended closure is going to take on music venues?
"We don't get to open until this is 100 percent resolved. It's just a matter of when they have a readily available vaccine and at that point, we will be able to open and social behavior will be able to migrate back to where it was, slowly. It's gonna be rough. I expect that quite a few of us won't make it." —RG
"A lot of music venues around the country aren't going to be opening their doors again. It's a really expensive business to run, profit margins are razor thin and nobody has the type of cash sitting around to get them through too many months of a shutdown or even a significant downturn in business. There's going to be a lot of pretty sad news about clubs that had their last show—people didn't know it at the time but we're going to be finding that out over the next few months." —BH
Most popular on Time Out
- Mayor Lightfoot says the 'stay-at-home' order will likely remain in place beyond April 30
- How to make the perfect Negroni at home, according to the Violet Hour
- These Chicago illustrators perfectly capture what life is like right now
- The Shedd Aquarium's live cam is equal parts relaxing and mesmerizing
- Chicago will begin enforcing a curfew on liquor sales while the 'stay-at-home' order is in effect