There are a few things you need to remember once December arrives in Chicago: Christmas will be here before you know it, snow is always a possibility and leaving your car parked on a major street overnight is a bad idea. As of Tuesday, December 1, the City of Chicago's winter overnight parking ban will go into effect, restricting parking on 107 miles of "vital arterial streets," including much of Milwaukee Avenue, Division Street, 79th Street and 103rd Street.
The ban is active from 3 to 7am every night through April 1, regardless of whether or not there's actually snow on the ground. If there is more than two inches of snow, you may want to avoid leaving your car on streets affected by the winter overnight parking ban altogether—the city has the ability to activate the ban to assist in the clearing and removal of snow in the wake of a big storm.
If you do happen to leave your vehicle on a road covered by the winter overnight parking ban, you'll be subject to a minimum of $150 in towing fees, a $60 ticket and $20 in storage fees for every day your car is in the auto pound.
Why the late-night ban on parking during the winter? The City of Chicago's website references post-snowstorm incidents in 1967 and 1979 that led to a "traffic standstill" throughout the city. Clearing the city's major streets of cars in the wee hours of the morning makes it easier for snowplows to clear the slush late at night, making way for the morning commute.
Take a look at the streets covered by the winter overnight parking ban and do your best to avoid an expensive ticket (and a trip to the auto pound).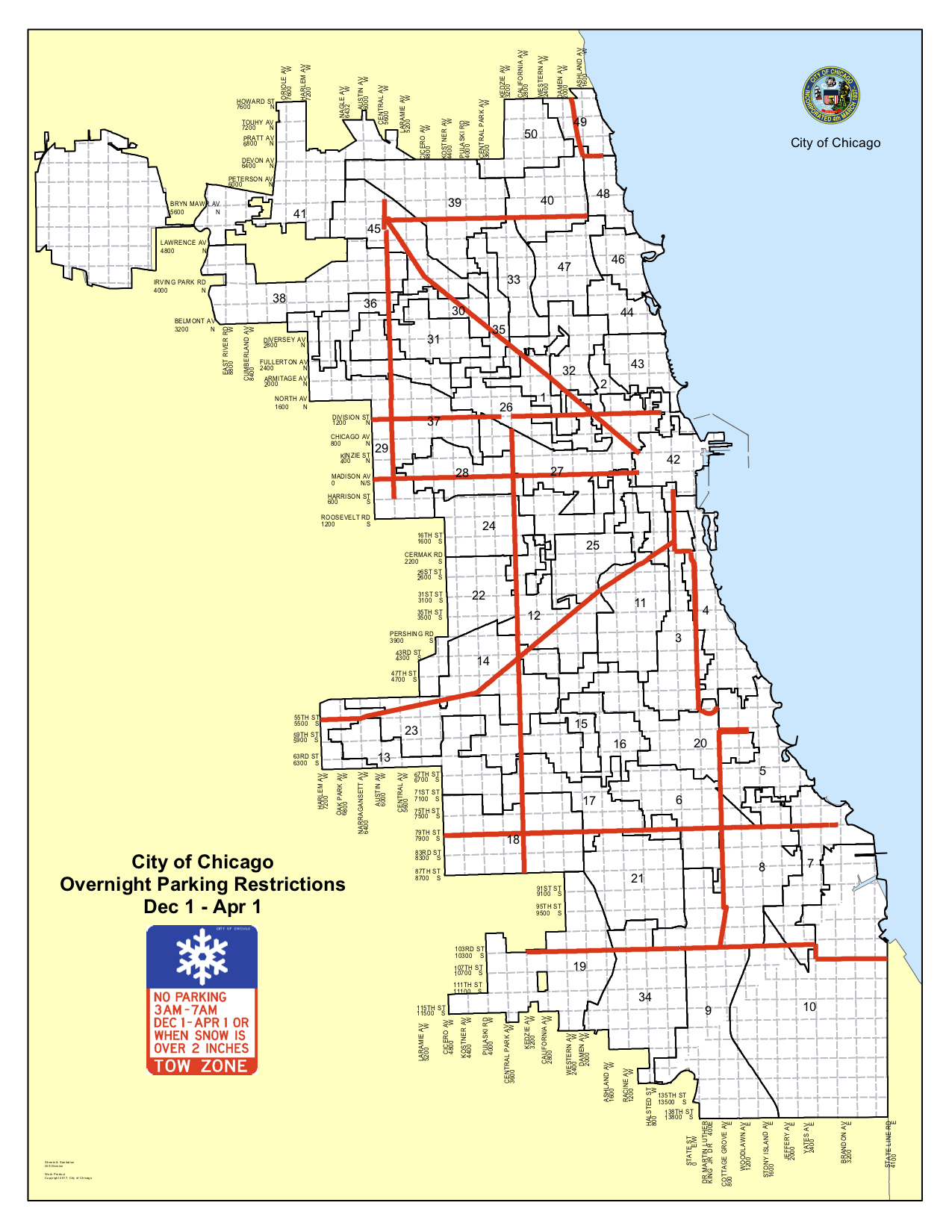 Most popular on Time Out
- The 18 best burgers in Chicago
- Where to see dazzling Christmas lights in Chicago
- Here's where you can see drive-through Christmas lights in Chicago
- 16 things Chicagoans do that are absolutely disgusting
- The 13 best things to do during the holidays in Chicago