Guide to Chicago hot dogs
Here's where to find the best Chicago hot dogs, creative takes on the form and more. Hold the ketchup.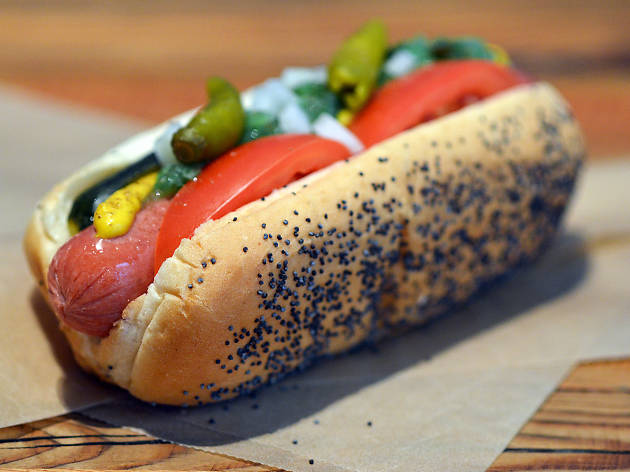 It's been said there are more hot dog stands in Chicago than all the fast food chains combined. That's not surprising: Judging by the tongue thrashing you'll get if you meekly ask for ketchup on your Chicago hot dogs at most spots around town, we take our hot dogs (and their trusty sidekick, French fries) very seriously. Whether you're looking for the best hot dog stands or creative spins on sausages, we've got you covered with the ultimate cheap eats at these Chicago restaurants.