Brunch at bellyQ
Bill Kim's take on eggs Benedict replaces every element with an Asian substitute.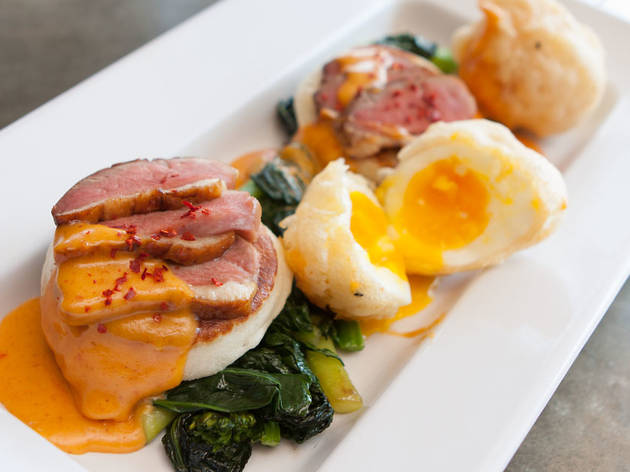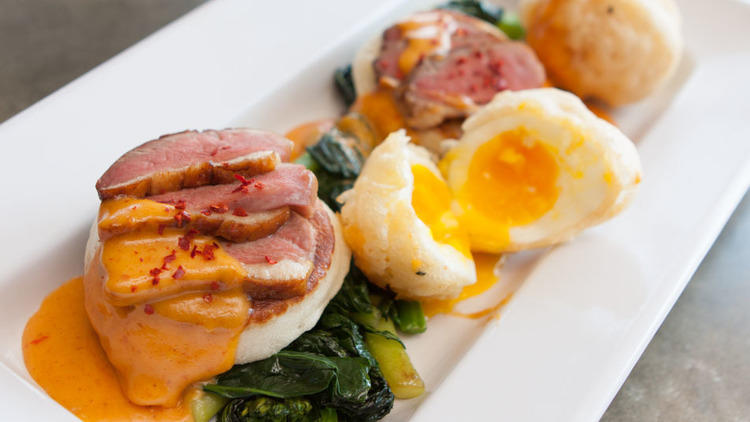 1/6
Photograph: Martha Williams
In his long and varied career, Bill Kim has never run a kitchen that engaged in regular brunch service—until now. That's partially because of where he's worked (Charlie Trotter's never did get around to serving Sunday-morning pancakes), and partially because Kim just isn't a morning eater. "I don't eat breakfast," he says. "I drink a banana shake." That shake—a creation of Kim's wife, Yvonne Cadiz Kim—made it to the new brunch menu at bellyQ(1400 W Randolph St, 312-563-1010), but it's among the more conventional items offered. Most of the menu is comprised of traditional brunch foods that Kim and his team have injected with Asian influences: crispy waffles dotted with specks of nori, fried chicken with a coconut-milk gravy. "We take the classics and we put our twist on it," Kim says. Nowhere is this more apparent than in his take on eggs Benedict. RECOMMENDED: Full guide to brunch in Chicago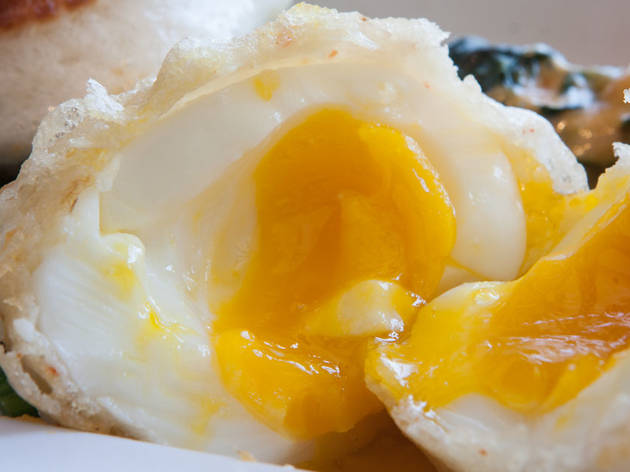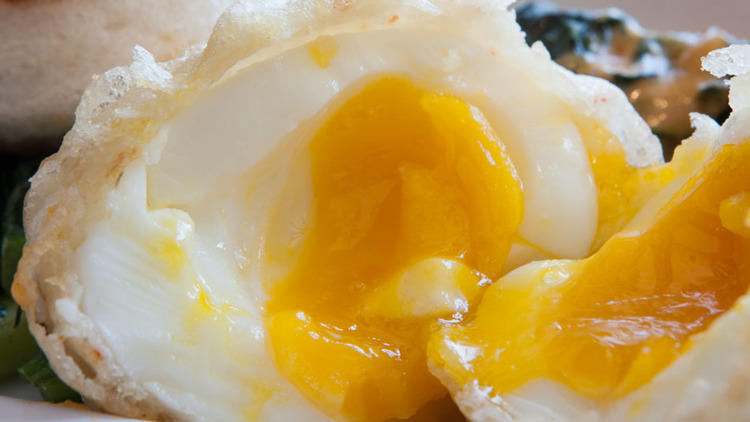 2/6
Photograph: Martha Williams
The eggsEggs for a Benedict are traditionally poached, but Kim chose another route: These eggs are cooked sous vide for eight minutes, then peeled, coated with tempura batter and fried until, he says, they're "crispy, soft and runny."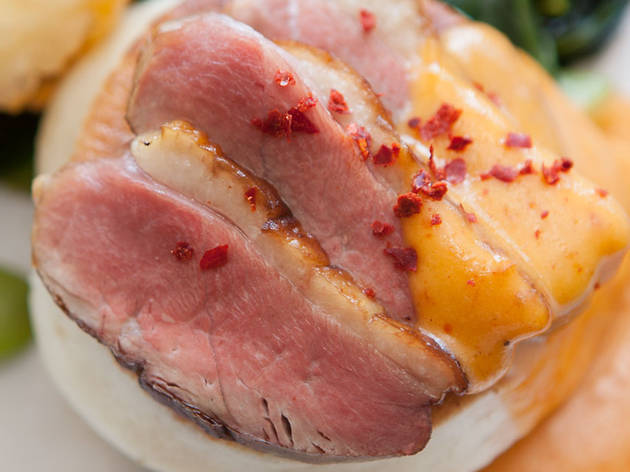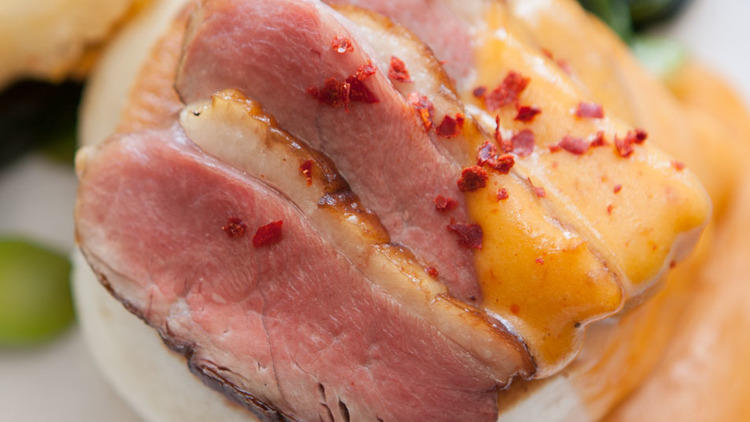 3/6
Photograph: Martha Williams
The meatDuck breast is cured in smoked salt and Szechuan peppercorns overnight, then smoked for eight hours, giving it all the satisfying notes of a thick slice of bacon.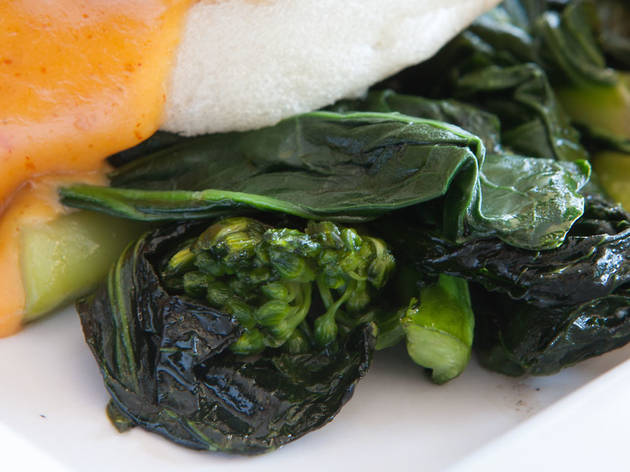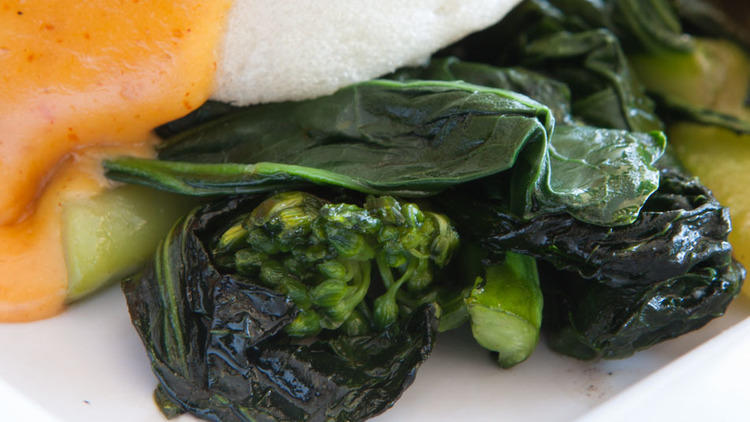 4/6
Photograph: Martha Williams
The greensNo, it's not spinach—it's kai lan (Chinese broccoli).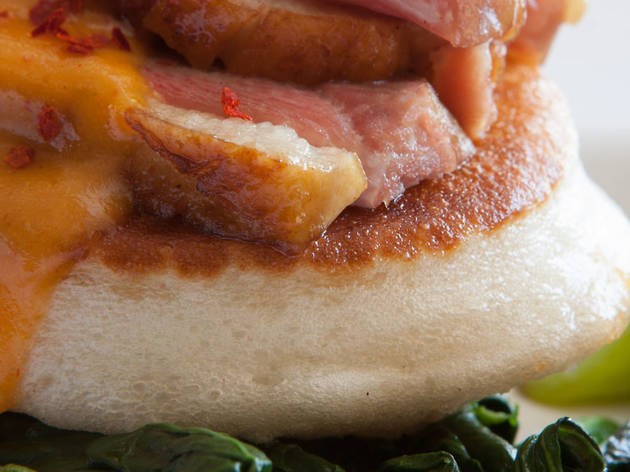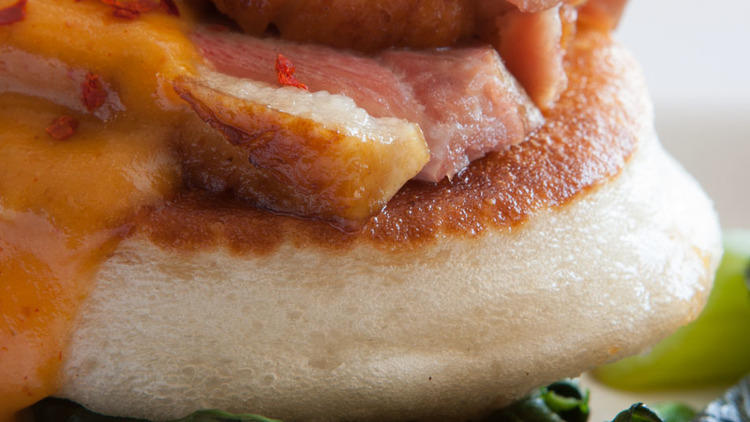 5/6
Photograph: Martha Williams
The baseBao buns fill in where English muffins traditionally sit. (BellyQ makes so much bao in-house that it's hired a full-time bao baker.)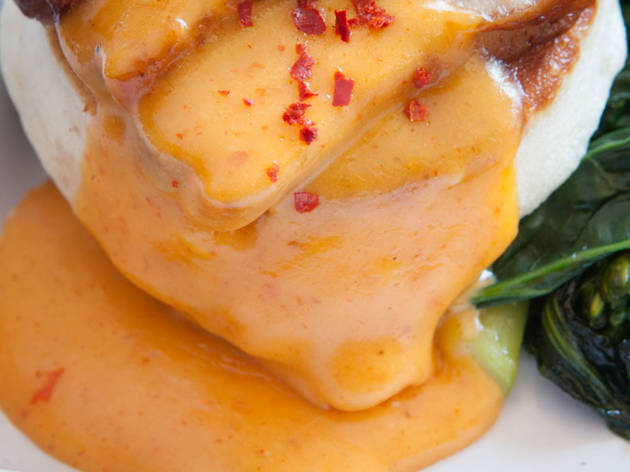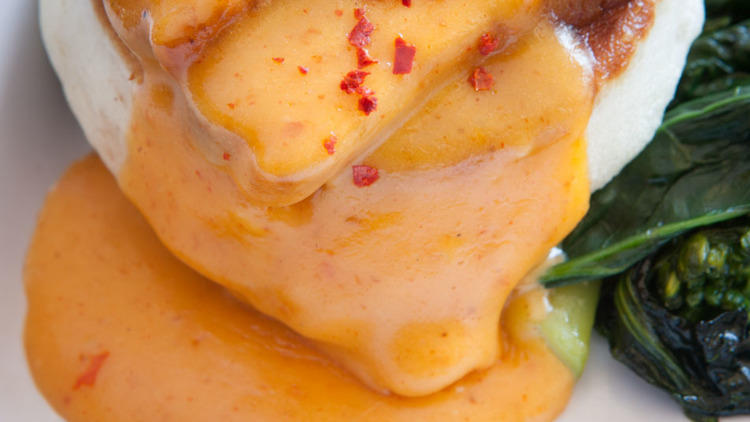 6/6
Photograph: Martha Williams
The sauceKim punches up traditional hollandaise with multiple layers of Asian flavors: Korean chili paste, fish sauce, kafir lime and red Thai curry sauce.