Brunch review: Cicchetti [Closed]
The Italian restaurant offers a great new brunch, including charcuterie-topped Bloody Marys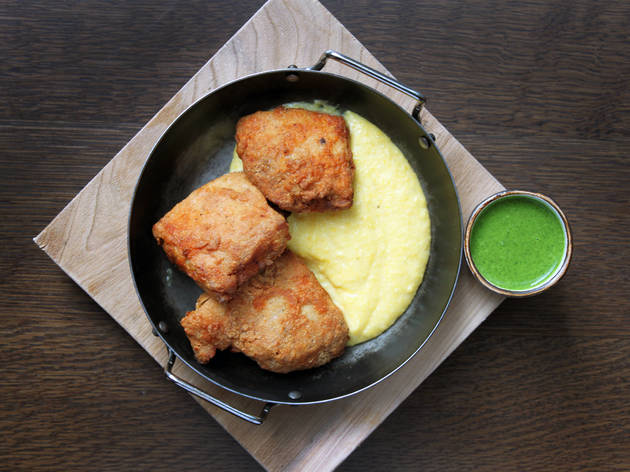 1/7
Photograph: Courtesy Cicchetti
Fried chicken mercato at Cicchetti.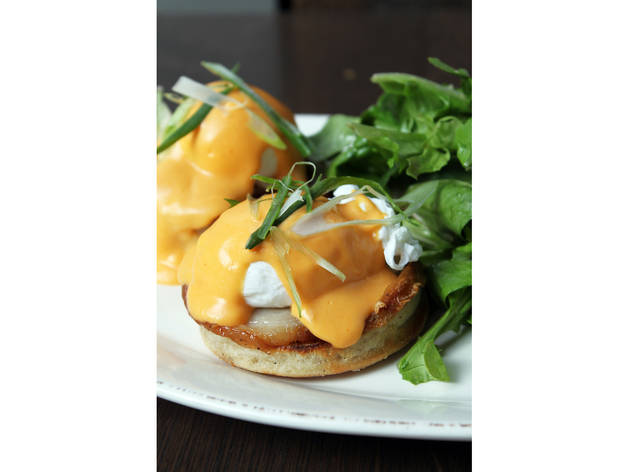 2/7
Photograph: Courtesy Cicchetti
Poached egg rialto at Cicchetti.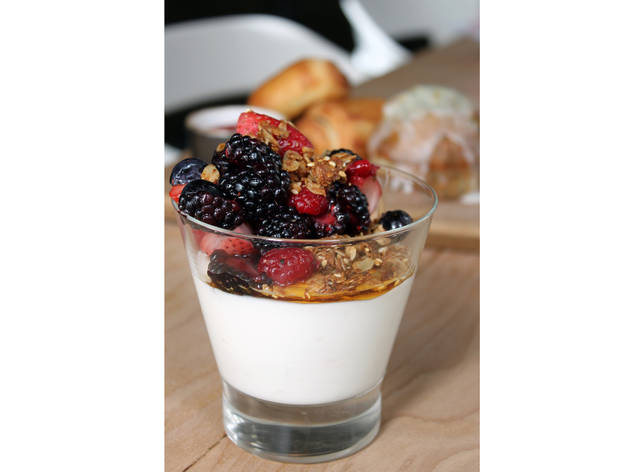 3/7
Photograph: Courtesy Cicchetti
Yogurt parfait at Cicchetti.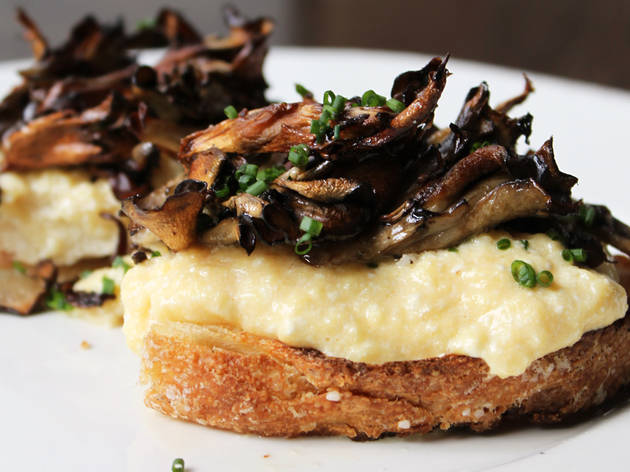 4/7
Photograph: Courtesy Cicchetti
Egg bruschetta at Cicchetti.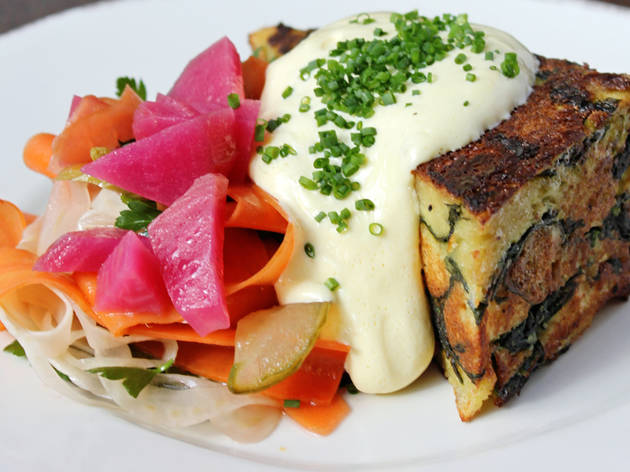 5/7
Photograph: Courtesy Cicchetti
Egg strata at Cicchetti.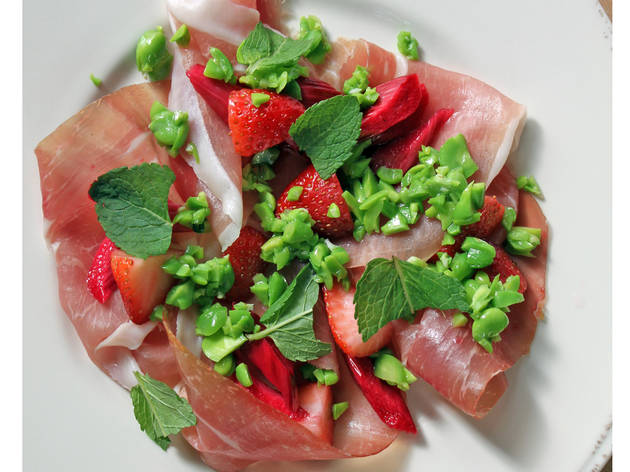 6/7
Photograph: Courtesy Cicchetti
Prosciutto strawberries and mint at Cicchetti.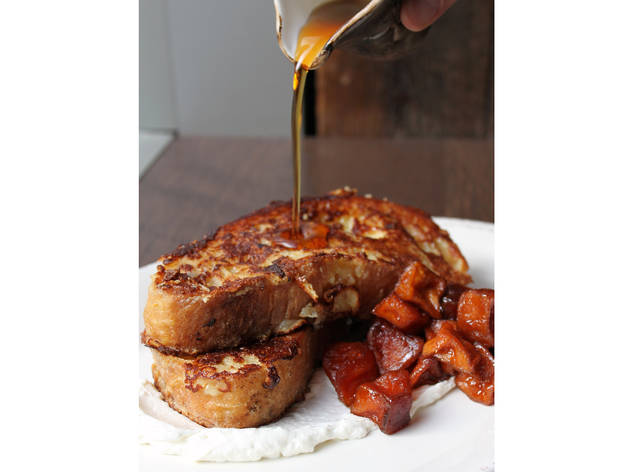 7/7
Photograph: Courtesy Cicchetti
Ciabatta French toast at Cicchetti.
One of the things I like most about Cicchetti is that it's serving excellent food and drinks in a relaxed space. I would not feel out of place in jeans and sneakers, which, coupled with its new brunch, are just two of the reasons the restaurant earned a slot on my list of the best restaurant openings of 2014. And it seems you agree with me—readers voted Cicchetti Best New Restaurant at the 2014 Food & Drink Awards, and Mike Sheerin took home the Breakout Chef of the Year.
RECOMMENDED: Full guide to brunch in Chicago
For brunch, the menu is along the lines of what Cicchetti offers for lunch and dinner: perfectly executed, approachable, Italian-inspired dishes. The Poached Eggs Rialto are served on housemade English muffins, which are so pliant and pillowy I'd recommend ordering them as a side as well. This thoughtful update of an eggs benedict has a layer of porchetta, a poached egg and spicy chorizo mornay sauce topping each muffin. Also on the savory side is the Cicchetti burger, a grassfed beef patty topped with bacon, a fried egg with a firm center (which—thankfully—kept yolk from running down my hands) and cheddar. But the star of the burger was the celery mostarda, a mix of celery and mustard seeds, which added a sweet layer on the bottom bun. Entrees come with a choice of a lightly dressed side salad or tender breakfast potatoes.
There's also a list of brunch-appropriate cocktails, including a housemade Bloody Mary that comes topped with a skewer of cheese, pickles and charcuterie—including a fried meatball. But the surprise was the Green Dragon Punch, an easy-drinking glass of rum mixed with tea and lemonade. It's not too sweet, which means you can drink it with both sweet and savory dishes.
Cicchetti's brunch is available Saturday and Sunday.