Glazed & Infused releases new fall doughnut menu
The new fall menu includes an apple cider cake doughnut and a savory ham and cheese doughnut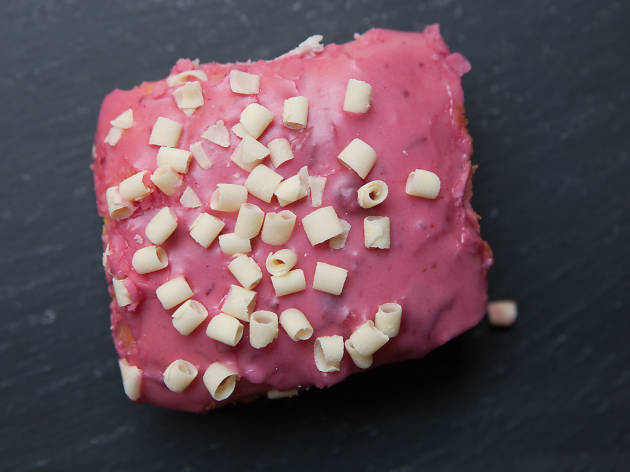 1/5
Photograph: Martha Williams
White chocolate cranberry
Filled with white chocolate, the yeast doughnut is glazed with cranberry and topped with white chocolate curls. None of the flavors are particularly strong, so it just tastes like a basic cream-filled doughnut with icing.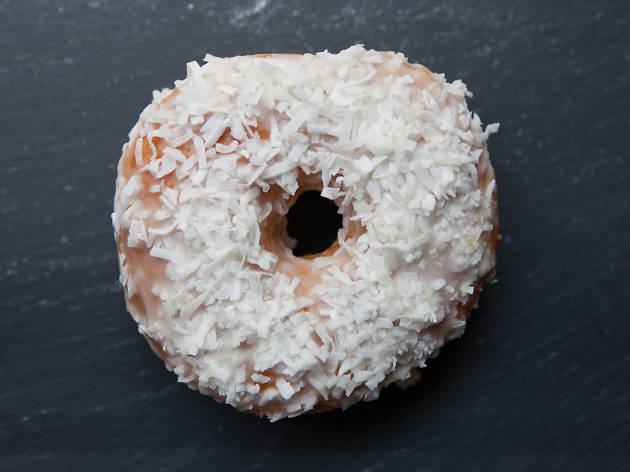 2/5
Photograph: Martha Williams
Pineapple coconut
The yeast doughnut has pineapple glaze and sweetened coconut flakes, but there's not a lot of pineapple flavor. But that's okay, since diehard coconut fans like myself don't have too many options for coconut doughnuts around town.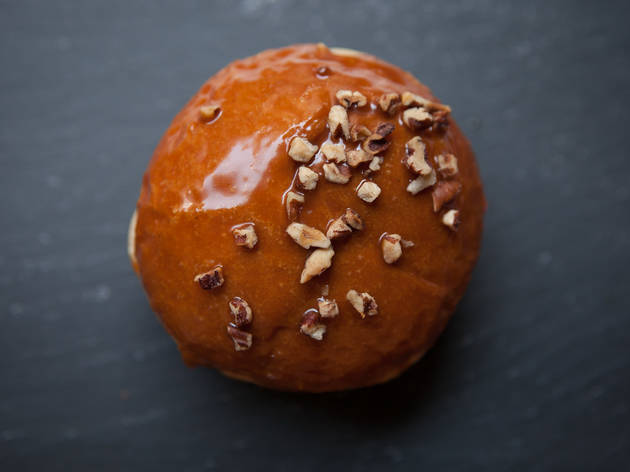 3/5
Photograph: Martha Williams
Caramel pumpkin pecan
The yeast doughnut is filled with pumpkin mousse and topped with caramel and pecans. I liked this more than expected—it looks heavy, but the pumpkin filling is pretty light and the pecans are nice and toasty.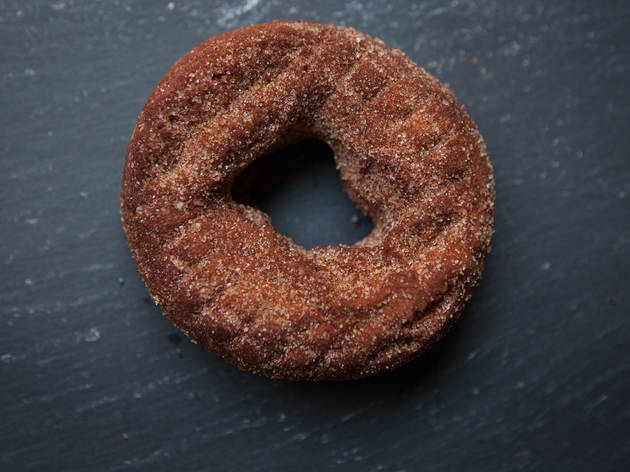 4/5
Photograph: Martha Williams
Seedling apple cider
Since I only ever order plain flavored cake doughnuts, I was predisposed to like this one best. The cake doughnut is made with Seedling apple cider and sprinkled with cinnamon and sugar, and it's an alternative to the basic buttermilk doughnut for those of us who don't love frosted, filled cakes.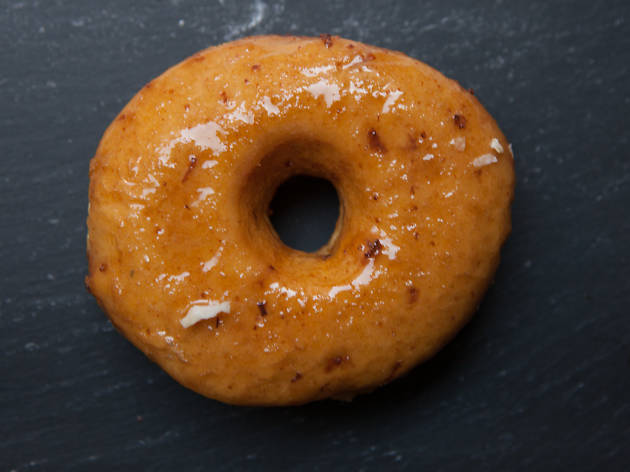 5/5
Photograph: Martha Williams
Ham and cheddar
Ok, this is a weird one. Apparently there's ham, cheddar and roasted garlic somewhere in here, but I can only taste the honey-mustard glaze. I can't say I hate it, because mustard is the best condiment, but I also can't say I'd rush to have one again.
Glazed & Infused unveiled its new fall doughnut menu today and graciously sent us a box of the new flavors to try. They are: pineapple coconut, caramel pumpkin pecan, white chocolate cranberry, Seedling apple cider, and ham and cheddar, Glazed's first savory doughnut. Here's how they taste.
RECOMMENDED: The best donuts in Chicago