La Sirena Clandestina brunch review
West Loop spot La Sirena Clandestina serves South American spins on classic brunch fare and cocktails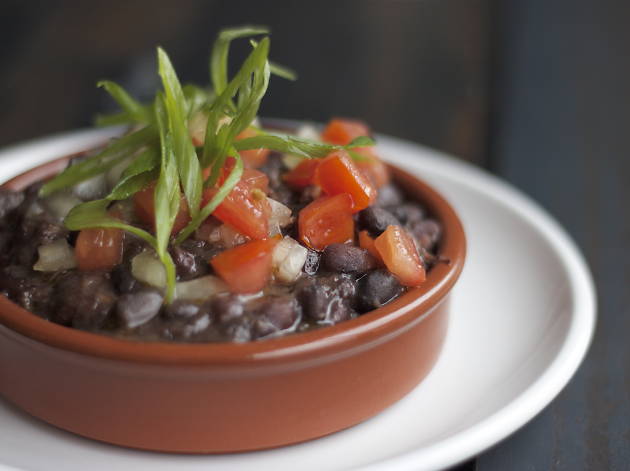 Driving to brunch in the West Loop a few weeks ago, we passed large crowds waiting for Avec and Little Goat, two of the big Randolph St. brunch spots, before arriving at La Sirena Clandestina, John Manion's Brazilian spot tucked away on Fulton Market.
RECOMMENDED: Full guide to brunch in Chicago
We sat right down at a table, a fantastic thing when all you want to do is attach yourself to a coffee IV. And La Sirena has great coffee—it uses beans from La Colombe, which are available as drip, espresso and bottled in its potent Pure Black iced coffee.
Aside from coffee, this is a good, but not great brunch (and not as good as dinners I've had there). Entrees, including plantain chilaquiles, which ingeniously swap out chips for fried plantains, and feijoada, a classic Brazilian stew with rice, black beans, braised beef and a fried egg, are well-executed, though they lean heavily on the spicy vinegar served alongside. And they're really big, so it's not a bad idea to split an entree with a friend, especially if you want to try anything else. Which you do—the standouts are the kale salad, with a creamy poblano dressing and toasted pepitas, and the garlic frites, which are perfectly crisp and come with peppery mayo.
There were other disappointments—the Bloody Mary is spiked with both pisco and Fernet Branca, so it's not kidding around. I liked the salt rim and the bitterness, but it was too much after a sip or two. My date and I each ordered a breakfast empanada, stuffed with bacon, onions and cheddar, but only received one—for the second empanada, we were accidentally served some sort of mushy beef version.
When you need a Sunday brunch without a wait, this isn't a bad option. But brunch doesn't quite reach the same levels as dinner, so I'll save my trips to La Sirena for when I can indulge in melted provoleta cheese and the beautiful seafood-packed moqueca.
Read more about La Sirena Clandestina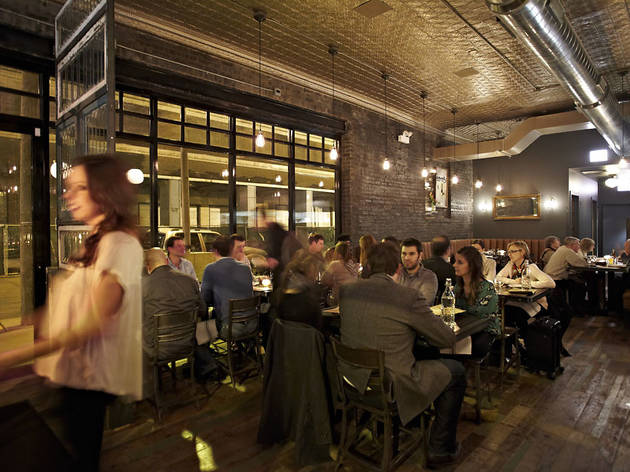 Restaurants, Latin American
The short review of La Sirena Clandestina is as simple as these 12 words: Go. Late night. Order the Papi Chulo cocktail. And the moqueca. Consume.