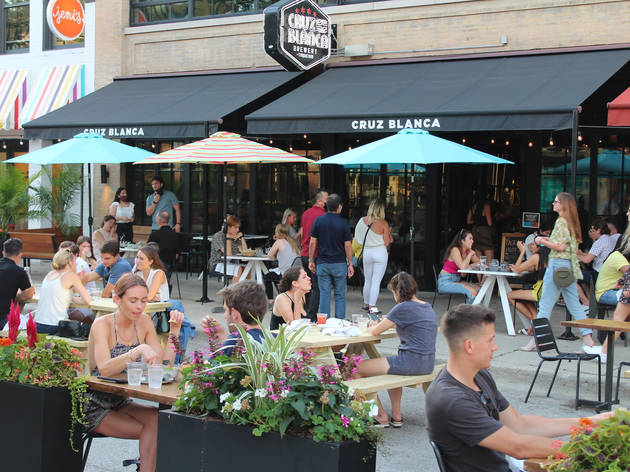 These 15 Chicago streets are open for outdoor dining
Here's where you can dine al fresco as part of the city's open streets outdoor dining program
As outdoor dining returned to Chicago in June and city-dwellers cautiously emerged from lockdown, the mayor's office launched a pilot program that cordons off streets in neighborhoods across the city to allow for more space for al fresco dining and drinking. Though the pilot has already undergone some modifications—select neighborhoods and restaurants have opted out due to flagging sales—the initiative allows outdoor diners to support some of the best Chicago restaurants and bars while following social-distancing guidelines. Here's a rundown of where you can dine or enjoy a drink on the street (quite literally) throughout Chicago.
RECOMMENDED: Find more of the best outdoor dining spots in Chicago
Chicago streets open for outdoor dining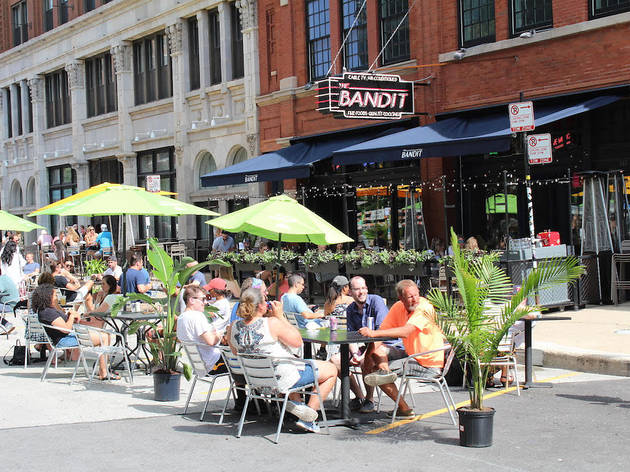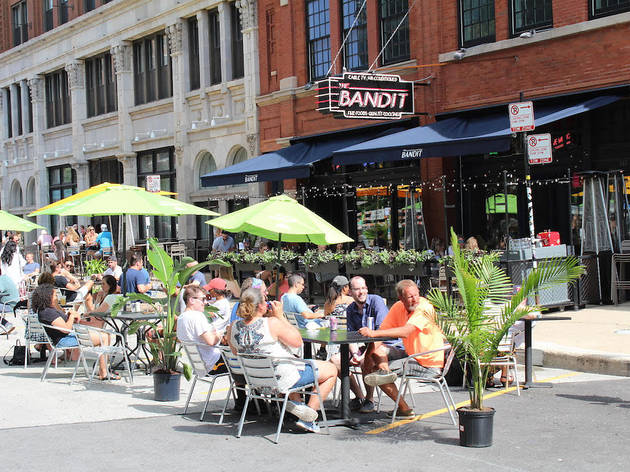 Photograph: Courtesy West Central Association
Randolph Street from the expressway to Elizabeth Street
every day 9am–11pm
It should come as little surprise that the main artery of the West Loop's Restaurant Row has brought out some of the city's most notable names in food for its outdoor dining area: Stephanie Izard's Girl & The Goat and Little Goat Diner and Au Cheval are among the bounty of options. As you usually would before grabbing a meal in the West Loop, be prepared to call ahead or go online to make a timed reservation for an outdoor table.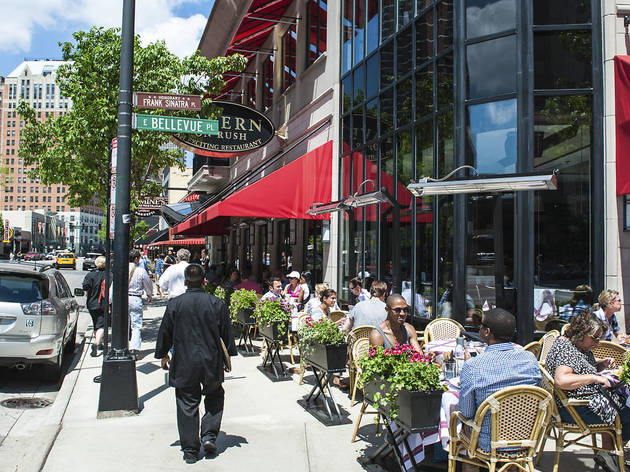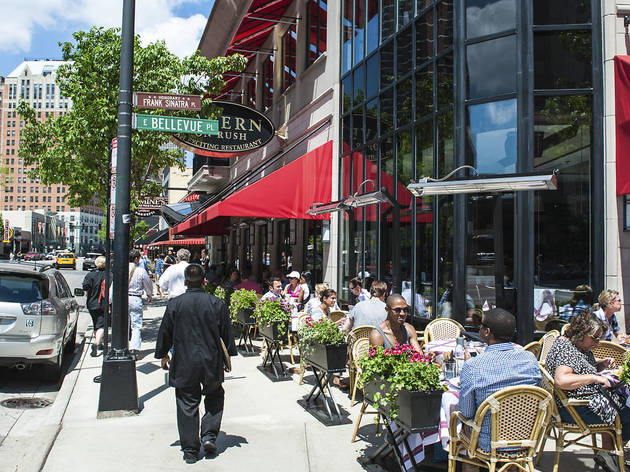 Photograph: Max Herman
Rush Street from Oak Street to Cedar Street
Friday through Sunday 11am–midnight; alcohol sales stop at 11pm and some restaurants open earlier for brunch on Saturday and Sunday
This ritzy Gold Coast corridor offers pricey dining options with views of the downtown skyline to boot. Spring for a porterhouse dinner at Gibsons Bar & Steakhouse or opt for parkside brunch reservations at Tavern on Rush's verdant patio. For a more modest budget, The Original Pancake House is serving flapjacks next door.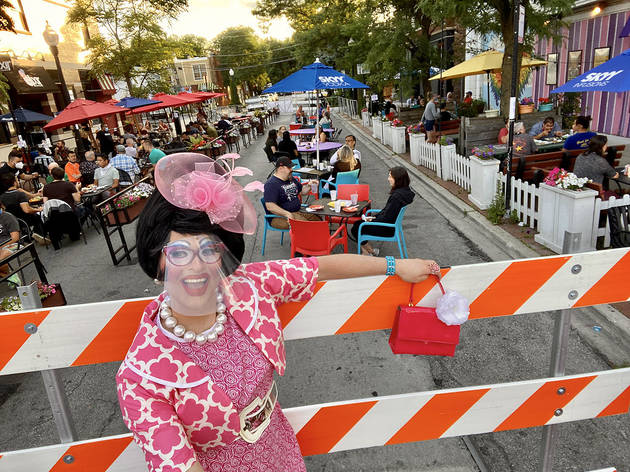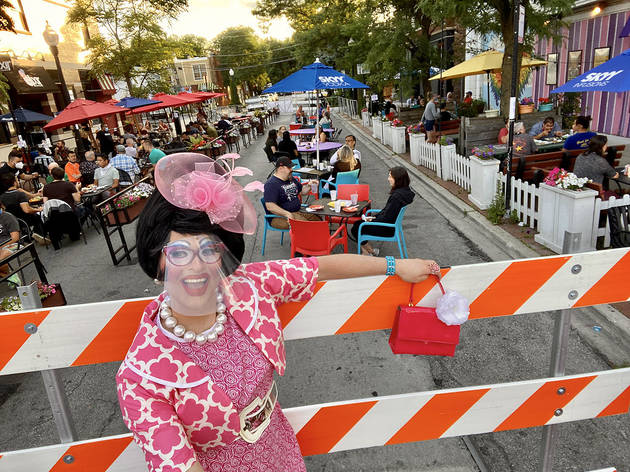 Photograph: Courtesy Hamburger Mary's
Balmoral Street, closed on both sides of North Clark
Various times, check restaurants for hours
Three restaurants—Replay arcade bar, LGBTQ+-friendly burger joint Hamburger Mary's and American bistro Vincent—have opened up for street dining on a small strip of Balmoral Avenue in Andersonville. Service has been modified and spaced out at each restaurant as a safety precaution, but don't be surprised if you still catch an occasional drag queen appearance at Hamburger Mary's.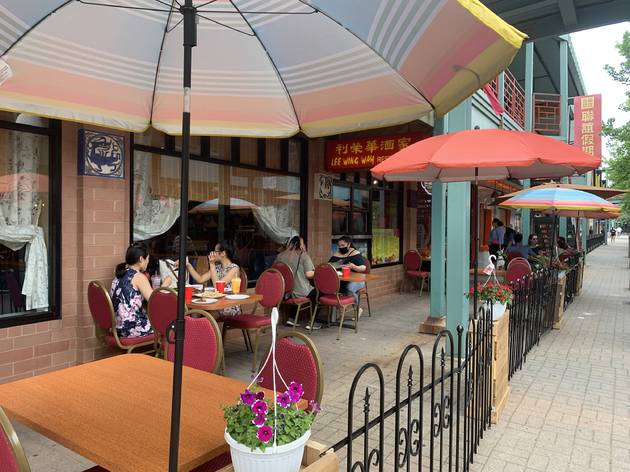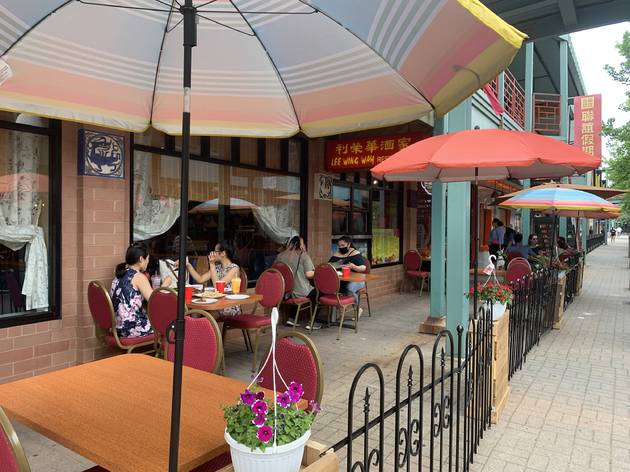 Photograph: Duo Tang
Chinatown Square adjacent to Archer Avenue from Wentworth Avenue to Princeton Avenue
Various times, check restaurants for hours
Chinatown's two-story outdoor mall, bedecked with bronze zodiac statues, the massive "Chinese in America" mosaic mural and some of the city's best Chinese and pan-Asian restaurants, was already a pedestrian-only space; now, you can also enjoy patio dining options from a variety of its restaurants and cafés. Especially hungry diners will want to head to BBQ King House, where the Small Peking Duck Dinner serves the deconstructed duck—bone soup, shredded with veggies, crispy skin on bao buns—and spicy fried shrimp in delicious, bountiful quantities, enough to feed a group of three to four.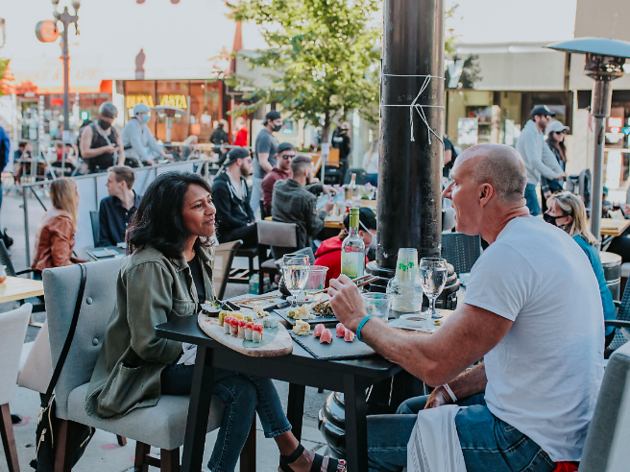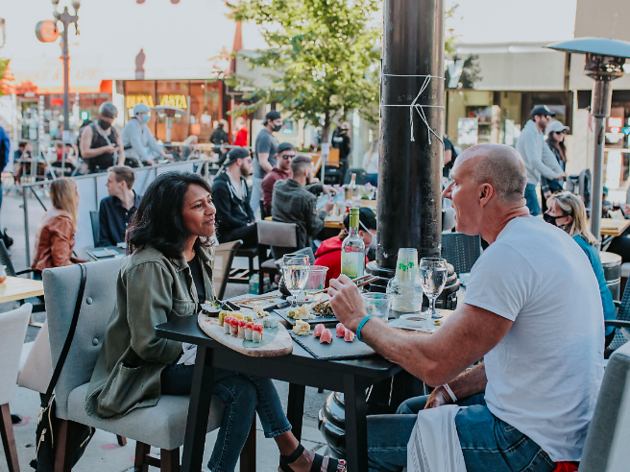 Photograph: Courtesy Lakeview East Chamber of Commerce
Broadway from Belmont Avenue to Diversey Parkway. August 7–9, September 11–13.


In one of the largest outdoor dining ventures of the initial city pilot, more than 30 East Lakeview restaurants—including neighborhood standbys like Crisp, DryHop Brewers and Mortar and Pestle—set up street dining in June during "Dine Out on Broadway," drawing eager crowds and long reservation waitlists. After a monthlong hiatus, the program returned to Broadway for a three-weekend series starting July 24.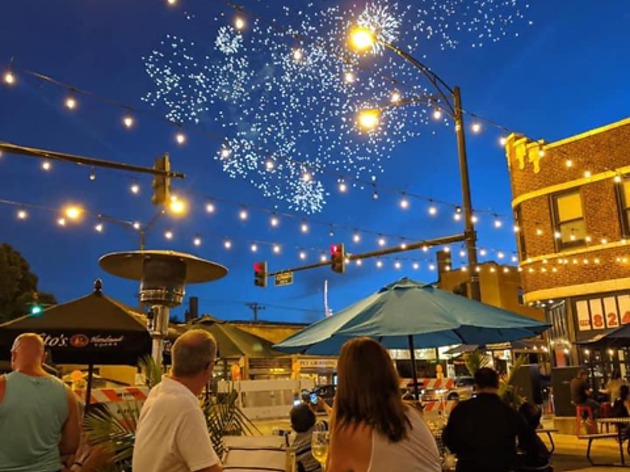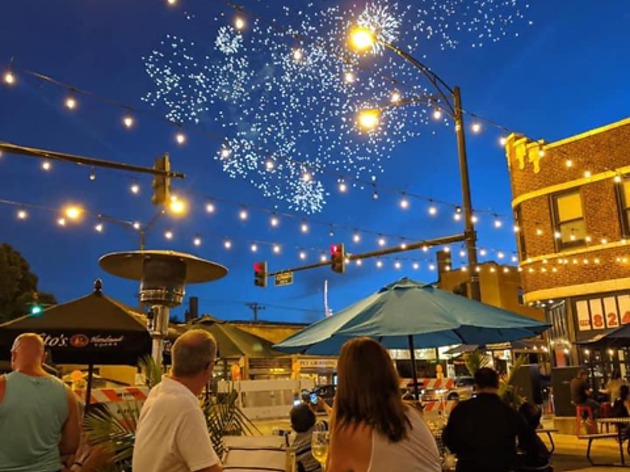 Photograph: Courtesy Edison Park Chamber of Commerce
Oliphant Avenue at the north and south ends of Northwest Highway
Street closure runs between 5pm on Thursdays to 11pm on Sundays
Glittering strings of lights, potted plants and live music lend a European feel to this far Northwest Side neighborhood's street dining scene, which showcases pub fare and sit-down dinner joints. Lean into the Euro mood with an Italian dinner at Zia's Trattoria or Irish-American classics (think reubens, Guinness-battered fish and chips and corned beef sandwiches) at The Curragh Irish Pub.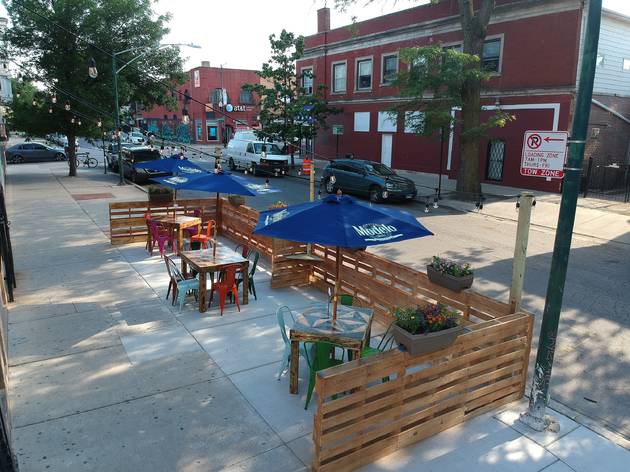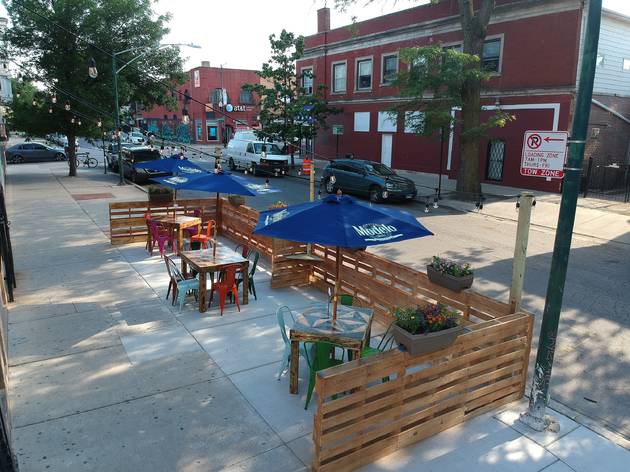 Photograph: Mike Moreno
26th Street from Central Park to Harding Avenue
Various times, check restaurants for hours
After meeting with restaurant owners along 26th Street and the surrounding area—many of whom said shutting down traffic on the arterial road would harm their business—the Little Village Chamber of Commerce and Alderman George Cardenas (12th) and Michael D. Rodriguez (22nd) elected to pull back from the pilot program, according to Little Village Executive Director Blanca Soto. That being said, you can still dine alfresco in the neighborhood: Several locations along (and nearby) the street have successfully applied for sidewalk dining permits, including Guadalajaran restaurant Don Pepe, craft cocktail speakeasy Osito's Tap and longtime Mexican standby Mi Tierra.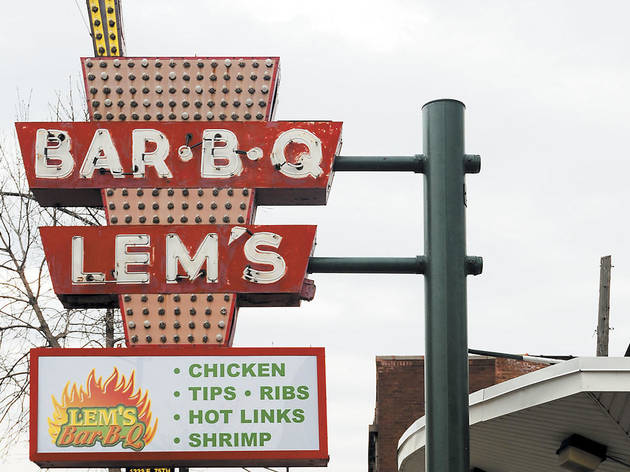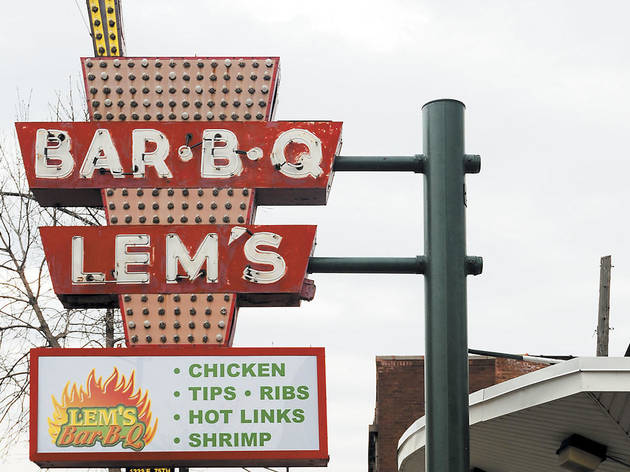 Photograph: Martha Williams
75th Street from State Street to Cottage Grove Avenue
Noon–9pm through September 7
Head to the Restaurant Row of Greater Grand Crossing for the fourth annual run of Dining on the Five, a series of local eating, drinking and shopping opportunities. Order a rack of ribs at Lem's BBQ or dine on vegan sloppy joes and falafel sandwiches at Original Soul Vegetarian, then head down the street for patio happy hour at Frances Cocktail Lounge—a frozen margarita is an ideal evening treat.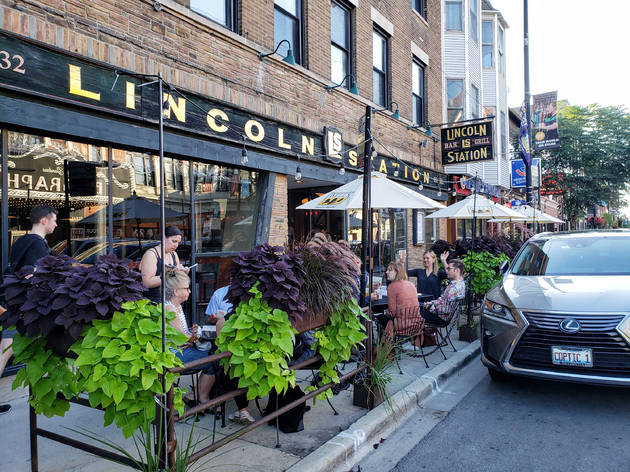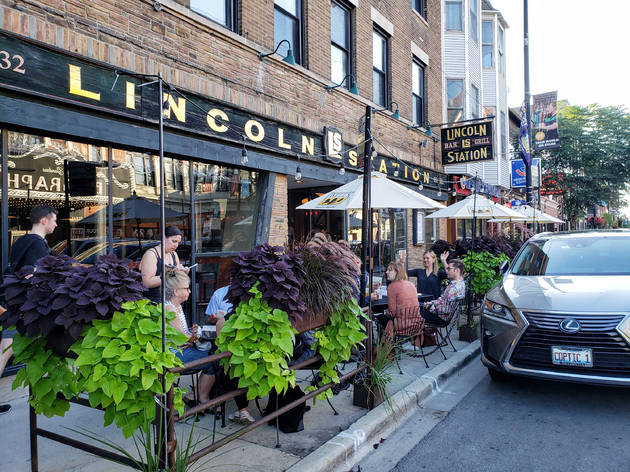 Photograph: James Foster
Lincoln Avenue from Fullerton Avenue to Wrightwood Avenue
Saturdays 4–11pm, Sundays 11am–11 pm
Starting July 11, this bustling Lincoln Park corridor—beloved by college students and young families alike for its mix of brunch favorites, coffee shops and happy hour spots—will host "Feast on Lincoln," a six-week outdoor dining series featuring 10 nearby restaurants and bars. The relatively long stretch allows for enough variety to fill a weekend: Raise a huge beer stein (and an even bigger soft pretzel) at Prost! on Friday night and return the next morning for homemade bagels at The Bagelers. By the evening, you'll be ready to roll up to Broken English Taco Pub for guacamole and margarita pitchers. Runs through August 16.
Wells Street from Huron Street and Superior Street
Friday through Sunday 4–11pm
Three River North restaurants—Greek contemporary joint Avli, GT Prime Steakhouse and the Italian restaurant Prosecco—will offer street dining starting August 7. Stop by for options ranging from Mediterranean-inspired small plates to hefty steak dinners and cocktails.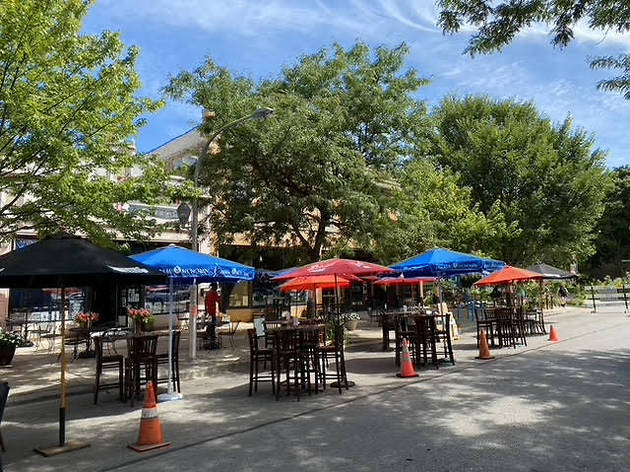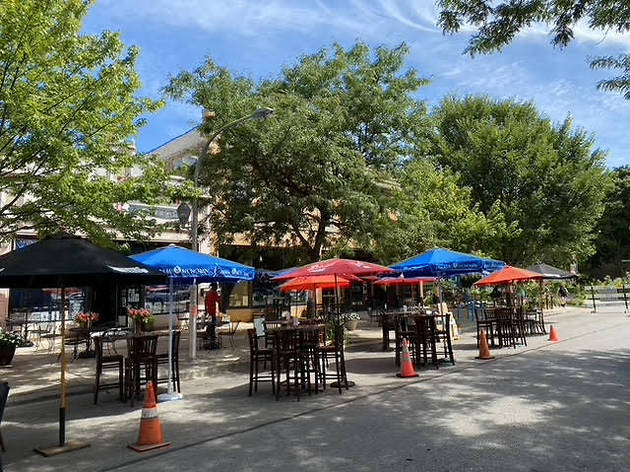 Photograph: Courtesy R Public House
1550–1524 W Jarvis Avenue
Friday through Saturday 11am–10pm
Feast on sandwiches, pizza, burgers and more on this corridor of Jarvis Square, which recently closed entirely to pedestrian traffic after initially leaving one lane open to cars, as reported by Block Club Chicago. Here you'll find a pleasant variety of dining and drinking options, like homey pub food at R Public House and pours of vino at Taste Food & Wine.
Clark Street between Grand Avenue and Kinzie Street
Friday through Saturday
No, your eyes haven't deceived you—there's actually a second River North street dining venture starting August 7. Notably, Rick Bayless' Frontera Grill will offer Sunday brunch and weekly, socially distanced patio parties on Sunday evenings (first up: a Mexico City-themed paella party featuring sangria, appetizers and plenty paella loaded with seafood and chicken).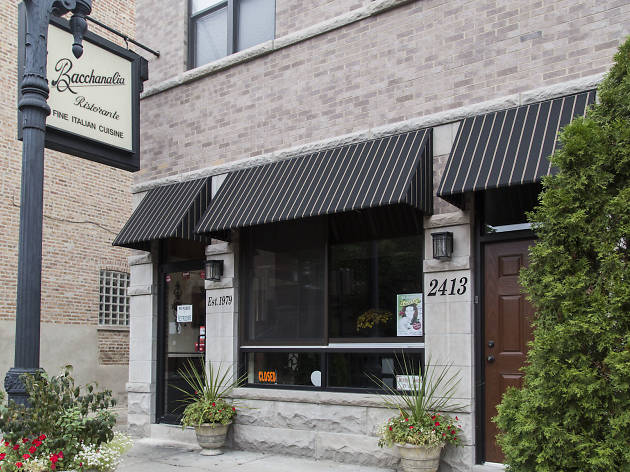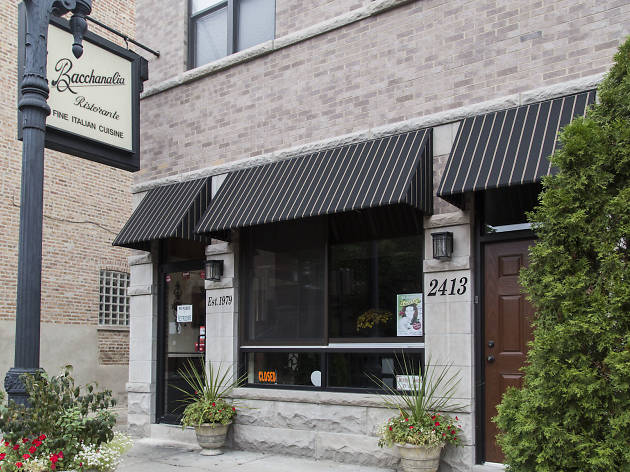 Photograph: Jaclyn Rivas
South Oakley Avenue from 24th Street to 24th Place
Various times, check restaurants for hours
Visit this small slice of Oakley Boulevard for pasta, wine and patio dining in the Heart of Italy. Prefer your ravioli with a side of music? Head to Bacchanalia on select Saturday evenings to hear tunes from a live accordionist.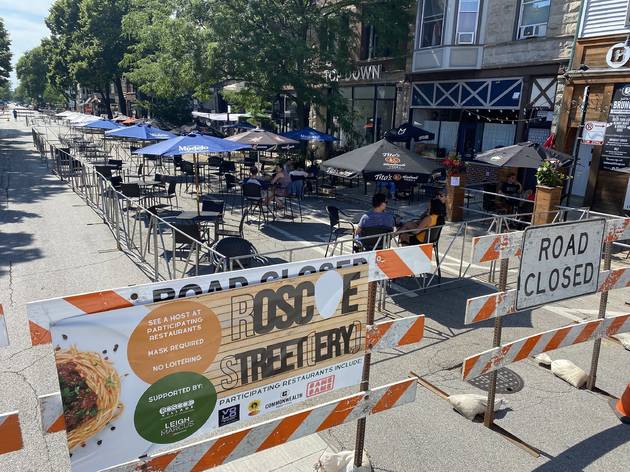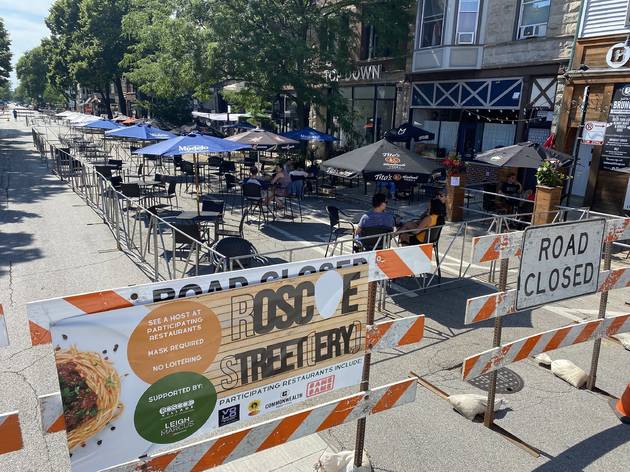 Photograph: Courtesy Roscoe Village Chamber of Commerce
West Roscoe Street from North Seeley Avenue to Damen Avenue
Friday through Saturday 10am–11pm
Roscoe Street(ery) is bringing alfresco dining to a trip of Damen Avenue in Roscoe Village. Hungry street diners can grab burgers and boozy milkshakes at Commonwealth Tavern or mounds of Thai noodles at Same Same, among other tasty options.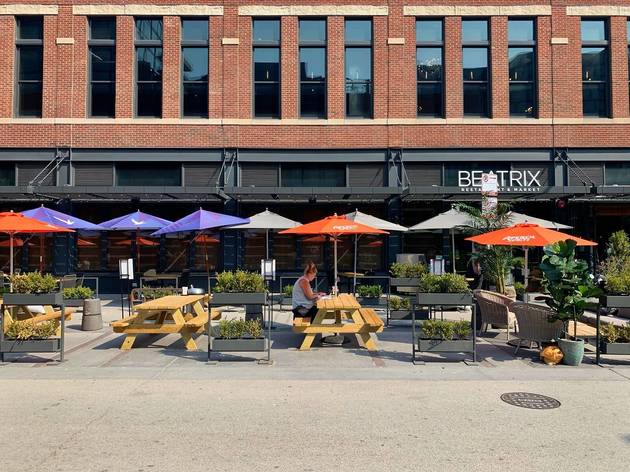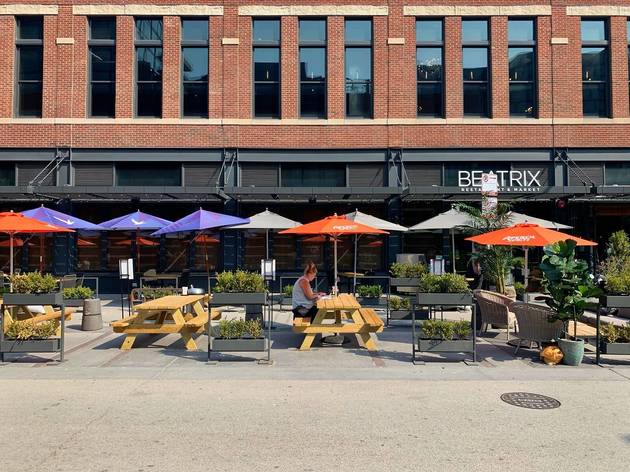 Photograph: Morgan Olsen
Fulton Market between Halsted Street and Morgan Street
Friday–Sunday 11am–11pm
Head to Fulton Street for expanded sidewalk cafes at Beatrix, Duck Duck Goat, The Publican and other enticing options from this restaurant-heavy street.
Best selling Time Out Offers