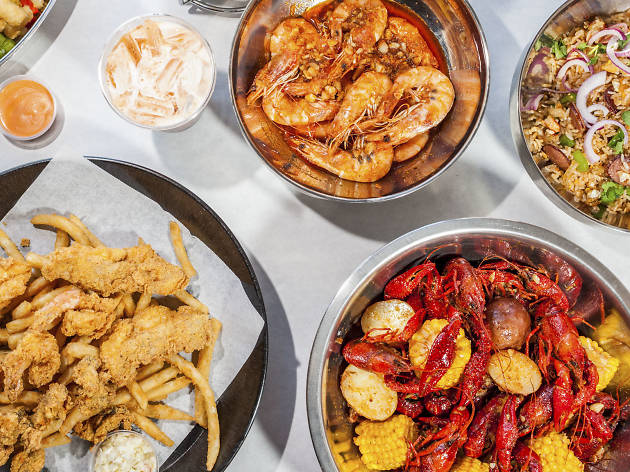 The best low-country boils in Chicago
Summer means seafood in a bag—get low with the best of Chicago's seafood boils.
For a city that's more than a decent schlep from the ocean, Chicago does surprisingly well when it comes to serving up droolworthy sea bounty. We've got oyster bars and fancy fish restaurants to please seafood fiends all year long, but come summertime, we like our shellfish to come in a bag—a big, steamy bag of briny goodness. That's right, it's low-country boil season, that time of year when we gather round for hot, messy bags of crustaceans, bivalves, sausages, potatoes, corn and spices, ready and waiting for us to tear open. To prep for the season, we've gathered up the best low-country boils in Chicago—so roll up your sleeves and enjoy.