What to eat at Lollapalooza Chow Town 2014
Favorites like Franks 'N' Dawgs and Puffs of Doom are back, while Jeni's Splendid Ice Creams and Stella Barra Pizzeria join the lineup this year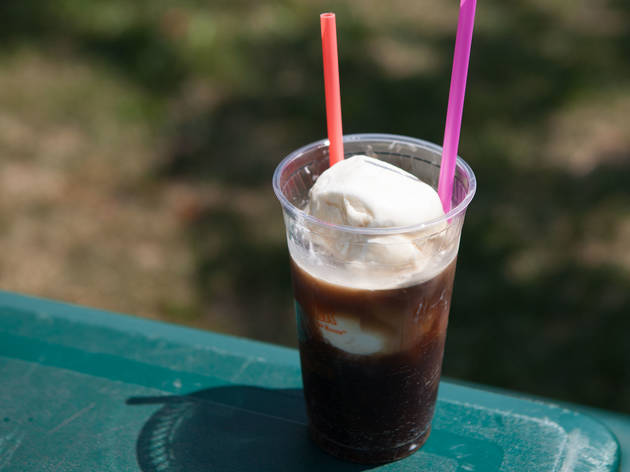 Lollapalooza isn't just about music—the food lineup, curated by Graham Elliot, takes festival fare to a much higher level, with cold-pressed juices, fancy ice cream sandwiches and truffle fries. Many favorites from last year are back for this weekend's fest, like Franks 'N' Dawgs' excellent bacon mac and cheese dog and Gale Gand's root beer float, while new additions include Jeni's Splendid Ice Creams and Stella Barra Pizzeria. It's also worth a trip to the Farmers Market area, which is much calmer than the main strip of Chow Town, and where you'll find killer cream puffs. Here's the 12 can't-miss places to eat.
RECOMMENDED: Lollapalooza Summer Music Festival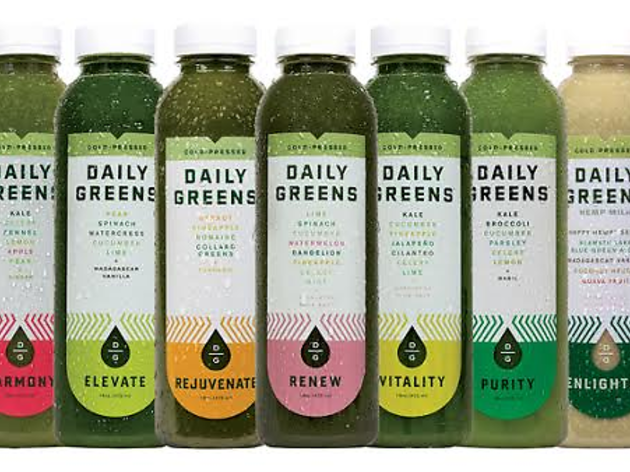 The Austin company makes cold-pressed green juices ($9), just the sort of thing you're going to need after a weekend overindulging at Lolla.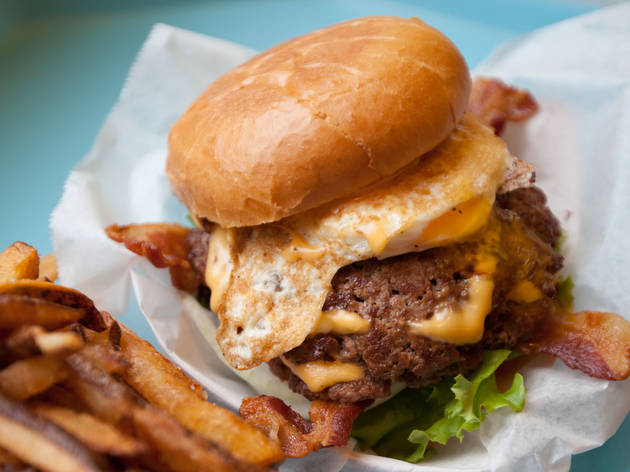 Edzo's makes some of our favorite burgers and fries in Chicago, so you won't go wrong with a classic cheeseburger ($7), bacon-cheddar burger ($9) or fries ($5).
We loved Gale's Root Beer Float ($5) last year, because it's a) delicious, and b) a mess-free, portable option.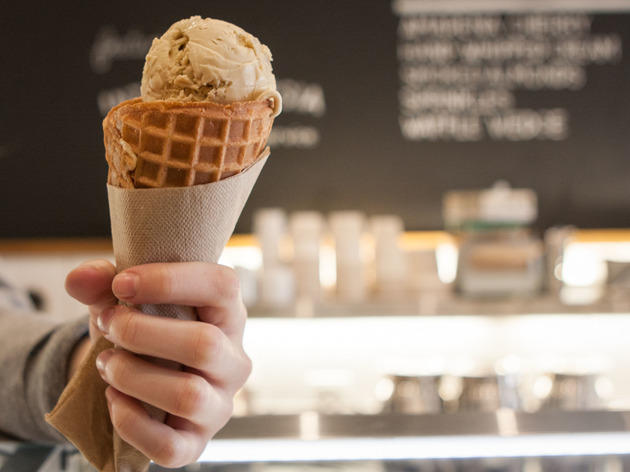 Restaurants, Ice cream parlors
Jeni's is serving up salty caramel, dark chocolate or lemon frozen yogurt ($5), or a chocolate hazelnut ice cream sandwich ($6).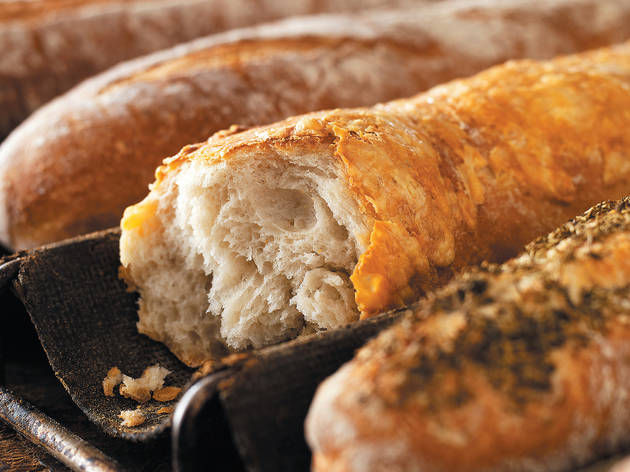 Located in the Farmers Market area, La Boulangerie is serving baguettes ($5), croissants ($3), crepes ($5) and crognets, a hybrid croissant-beignet ($5).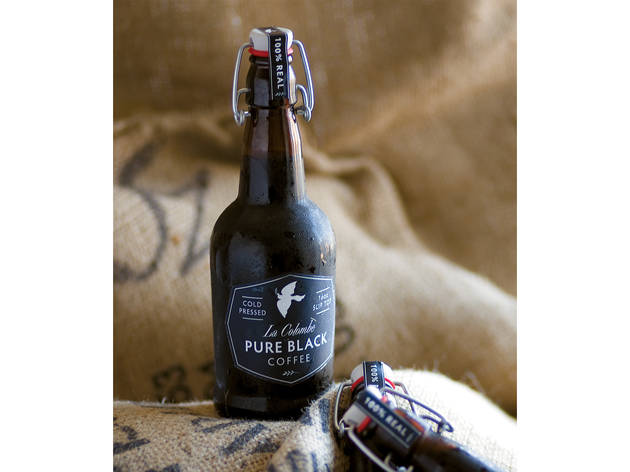 Restaurants, Coffee shops
Need to recharge? Grab a bottle of La Colombe's great Pure Black Cold Brew iced coffee for $5.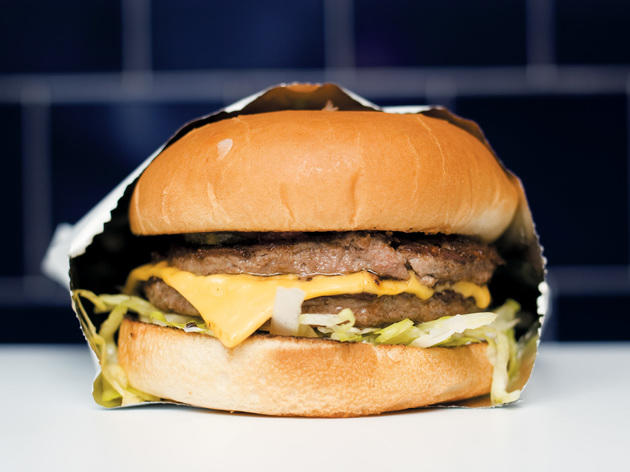 M Burger was one of the best deals at the Taste of Chicago this year, and at Lolla, you can get a cheeseburger for $5, a double cheeseburger for $9 and fries for $4. Get a double cheeseburger and fries combo for $12.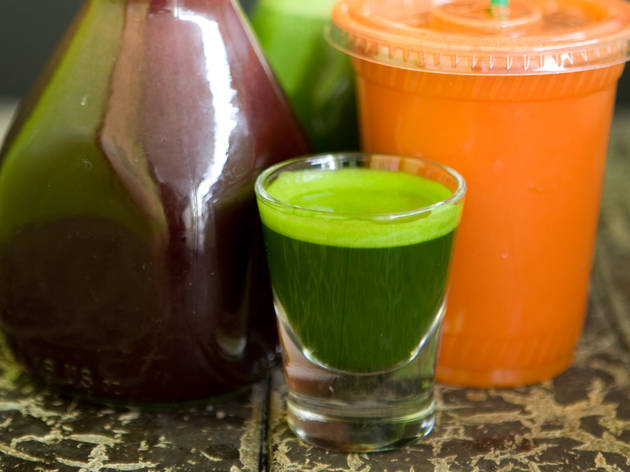 For a cool treat, Peeled is serving $3 juice pops, along with smoothies and lemonade ($5).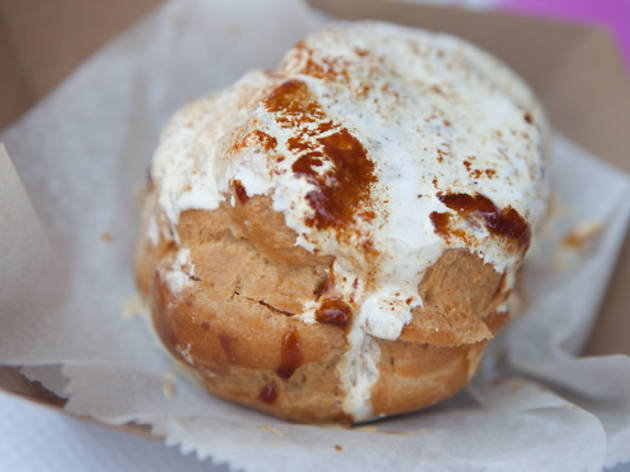 We tried the salted caramel hot chocolate cream puff ($5) last year, and this year you can also get vanilla or honey apple goat cheese, sausage and gravy, bacon ranch mac and cheese, banana split or other flavors in the Farmers Market. There's also a vegan option.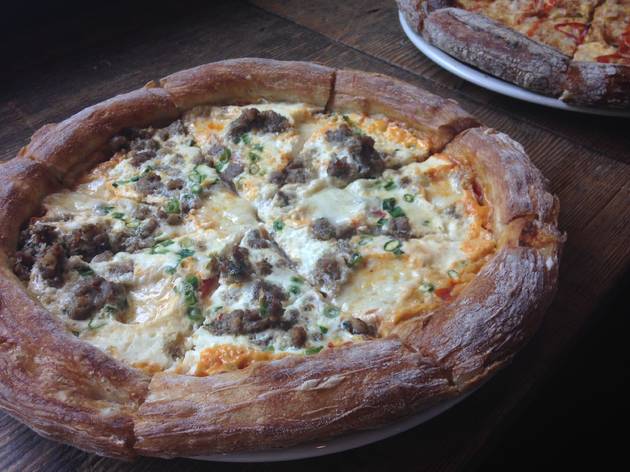 We're big fans of the crackly crusted pizza at Stella Barra, and this year they'll be serving a Quattro fromage pie ($8), pepperoni pizza ($8) and a margherita pie ($7).
Show more