What to eat at Lollapalooza Chow Town 2014
Favorites like Franks 'N' Dawgs and Puffs of Doom are back, while Jeni's Splendid Ice Creams and Stella Barra Pizzeria join the lineup this year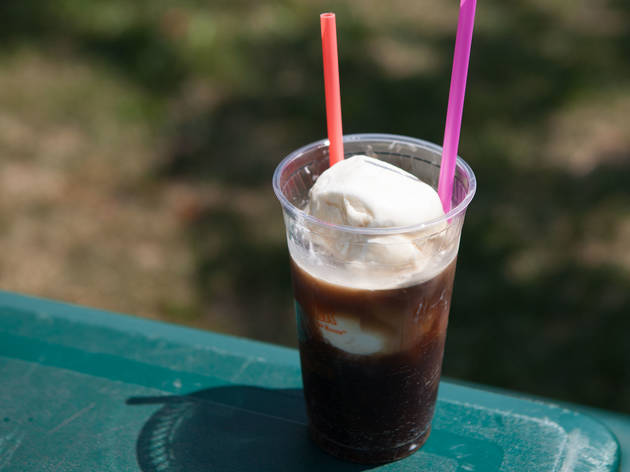 Lollapalooza isn't just about music—the food lineup, curated by Graham Elliot, takes festival fare to a much higher level, with cold-pressed juices, fancy ice cream sandwiches and truffle fries. Many favorites from last year are back for this weekend's fest, like Franks 'N' Dawgs' excellent bacon mac and cheese dog and Gale Gand's root beer float, while new additions include Jeni's Splendid Ice Creams and Stella Barra Pizzeria. It's also worth a trip to the Farmers Market area, which is much calmer than the main strip of Chow Town, and where you'll find killer cream puffs. Here's the 12 can't-miss places to eat.
RECOMMENDED: Lollapalooza Summer Music Festival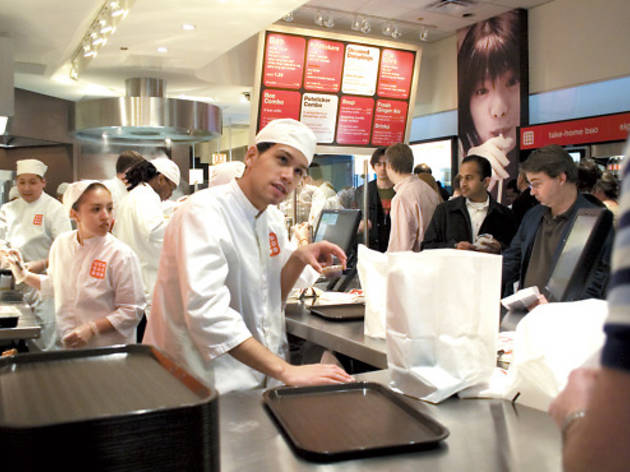 Bao are pretty much ideal festival food: they're small, light and easy to eat. Wow Bao is offering $6 boxes with two bao. Options include barbecue pork, teriyaki chicken and vegetable.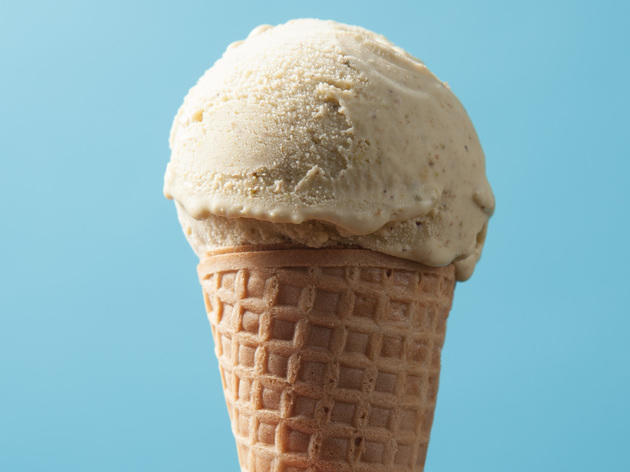 Restaurants, Ice cream parlors
We liked Yoberri ice cream a lot when we did our taste test of new summer ice cream flavors this year, and they're offering ice cream or frozen yogurt cups in flavors like bourbon vanilla and blueberry lavender ($5), along with fruit bars in berry or lime cardamom ($4) at the Farmers Market.