Frustrated by the dating app struggle? We feel you. That's why Time Out Chicago is relaunching the Undateables, a series in which we send two eligible singles on a date at some of our favorite Chicago restaurants and bars in the hopes of striking up a new spark. Following the night out, the daters report back with their candid thoughts on first impressions, chemistry and (of course) the inevitable awkward moments. This time, we sent Julia and Danny to Bar Goa in River North for dinner and drinks—read on to see how it went.
Interested in being set up on a blind date? Apply today by sending an email to undateablechicago@timeout.com.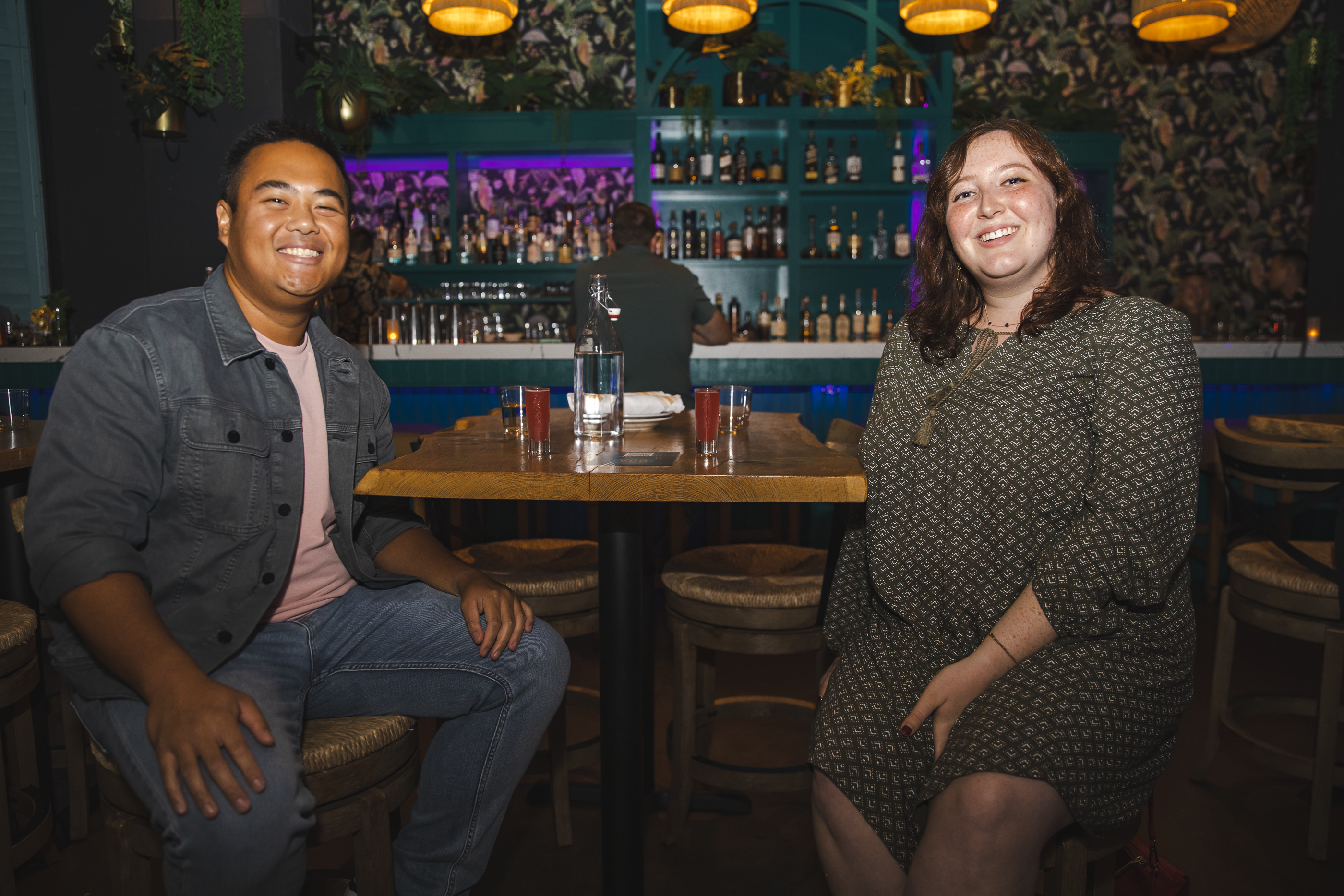 THE DATERS
Julia is a 25-year-old social worker, home baker, board game lover and violinist.
Danny is a 26-year-old public relations manager, amateur cook, music fan and traveler.
Why they're single
Julia: "I've been on dating apps and things like that, but nothing's really clicked. Like, I'll either meet someone and it'll be a one-time thing, or I'll meet someone and we'll enjoy each other as friends."
Danny: "I've been using dating apps and meeting folks through friends over the years and just haven't had any luck seeing a spark after one to three dates."
Ideal date
Julia: "Something on the casual side, like getting coffee and walking around the park."
Danny: "Probably having a meal together, going for a walk afterwards. And you know, having everything fall into place—like, getting into a conversation and losing track of time, so the whole thing doesn't feel like a date but just two people getting to know each other."
THE DATE
First impression
Julia: "Super, super sweet. A kind smile, a welcoming smile. And just right off the bat we were able to be humorous about the whole situation, because you know, it's funny to be put on a blind date with a photographer and things like that. I appreciated the openness, warmth and humor."
Danny: "She looked great. … She had a really bubbly personality. That's what stood out to me, and what drew me in throughout the date."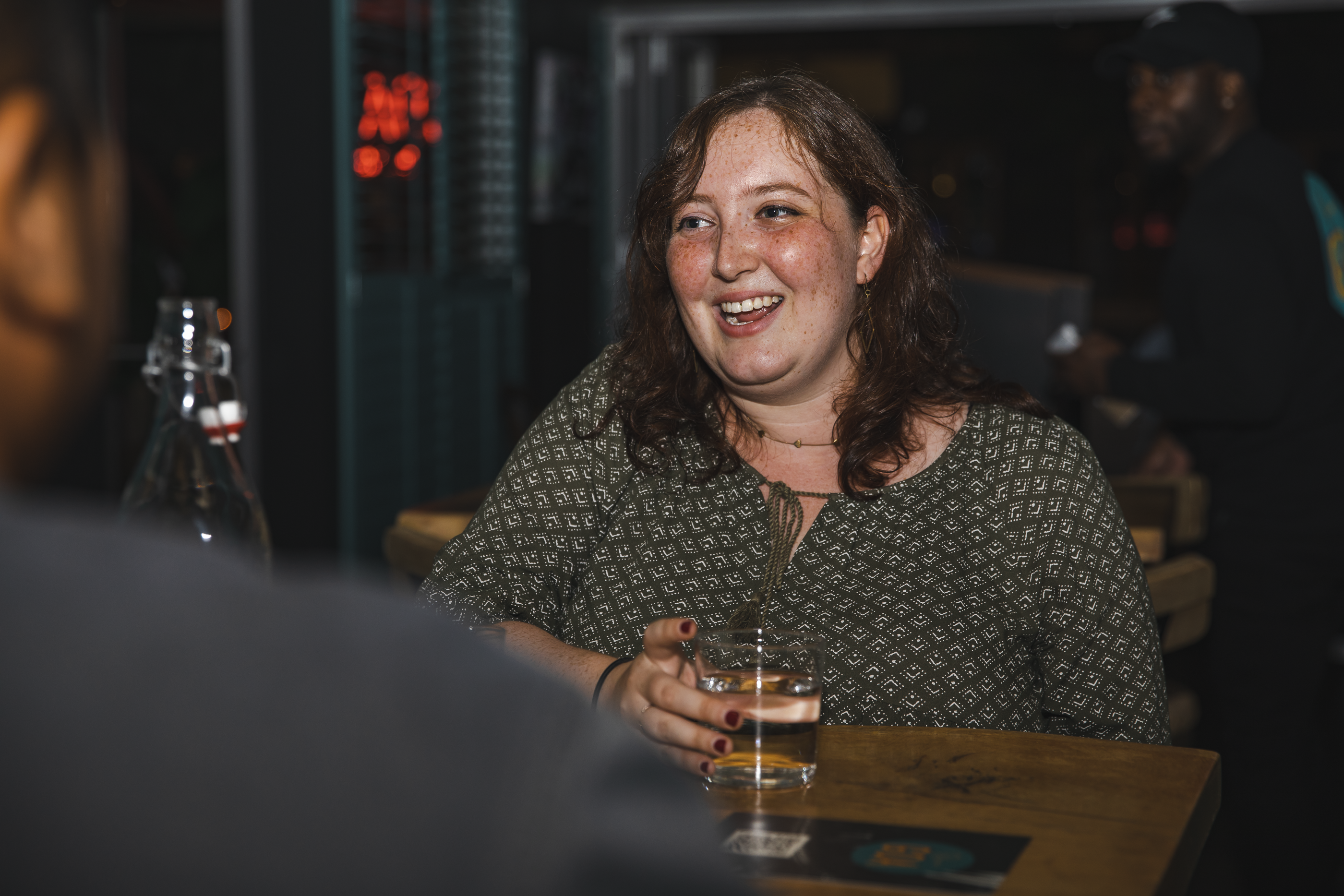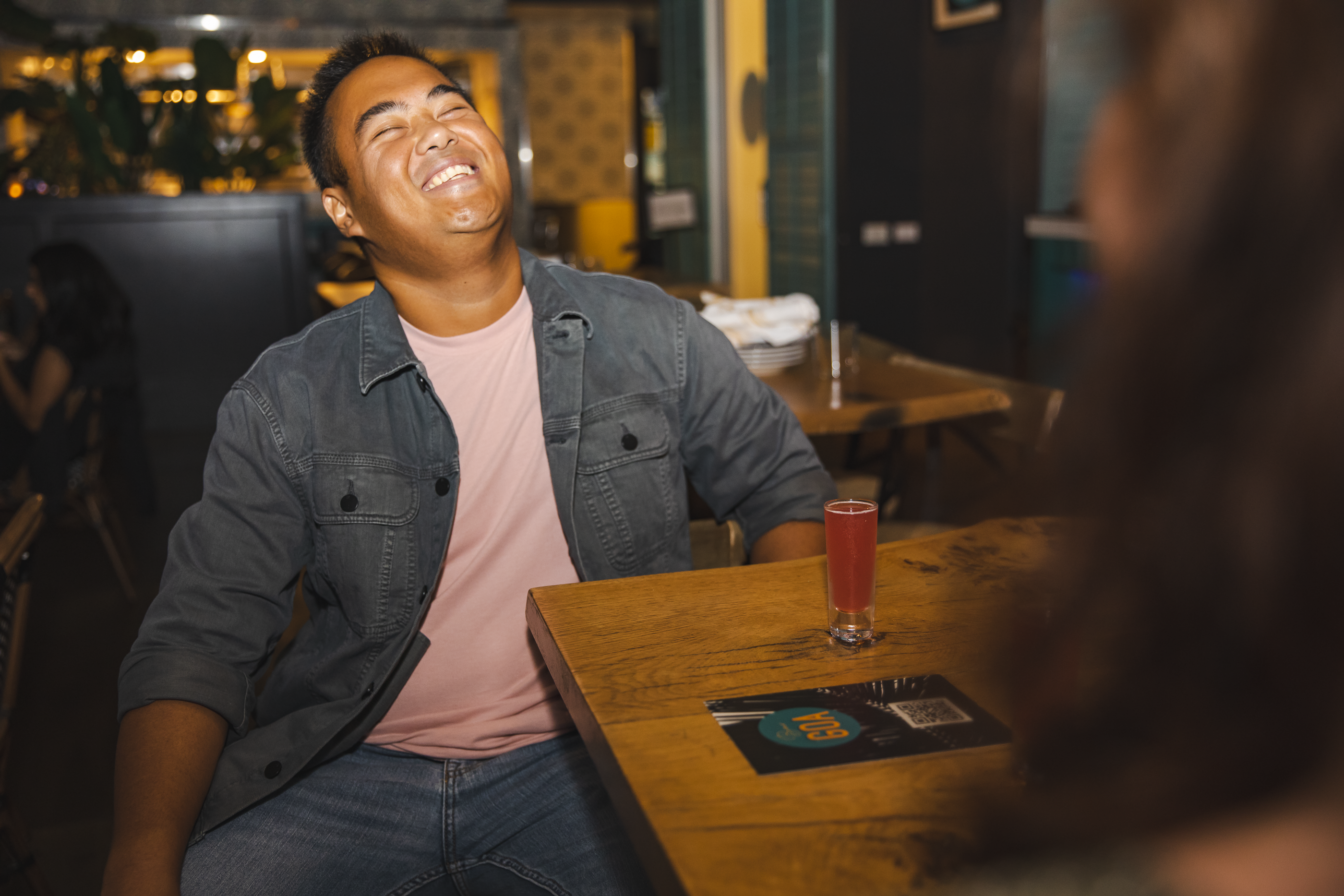 Chemistry
Julia: "It's hard to tell! There were a couple flirty comments back and forth. But, you know, we're mainly getting to know each other."
Danny: [On whether he felt romantic chemistry.] "Yeah. Through the natural progression of the conversation as we got to know each other, we had similar interests in terms of cooking, musical interests and how we enjoy our free time. I think that helps the spark a little."
Awkward moment
Julia: "I felt a little bad because my stomach was actually acting up and I couldn't eat everything. I had a lot of leftovers, which was great. But I kept being like, 'I'm so sorry.' And he was like, 'It's literally fine, it just means you're going to have great leftovers tomorrow.'"
Danny: "When we first got to the restaurant, we weren't sure whether we should shake hands or hug, and we ended up hugging. I mean, I would say there were no awkward moments, but if I had to say something that's what it would be."
Afterward
Julia: "Both of us hugged outside and he was like, 'Yeah, I'm super down to hang out again.' And I was like, 'Me too.' And I texted him to make sure he had my number."
Danny: "We exchanged numbers, gave each other a hug and since [the date] we've been texting a little bit. We're trying to see each other again soon."
Verdict [on a scale of five hearts]
Julia: ♥♥♥♥♥ "Oh, five hearts for sure. Super sweet, super great guy. Whether ultimately there's romantic feelings or not, I would say it's a win-win if we both want to hang out again."
Danny: ♥♥♥♥ "I feel like I can never give anything a perfect score. … But for a blind date, it's pretty much a best case scenario, because Julia is a great, super down-to-earth person. I'm interested in seeing where it goes."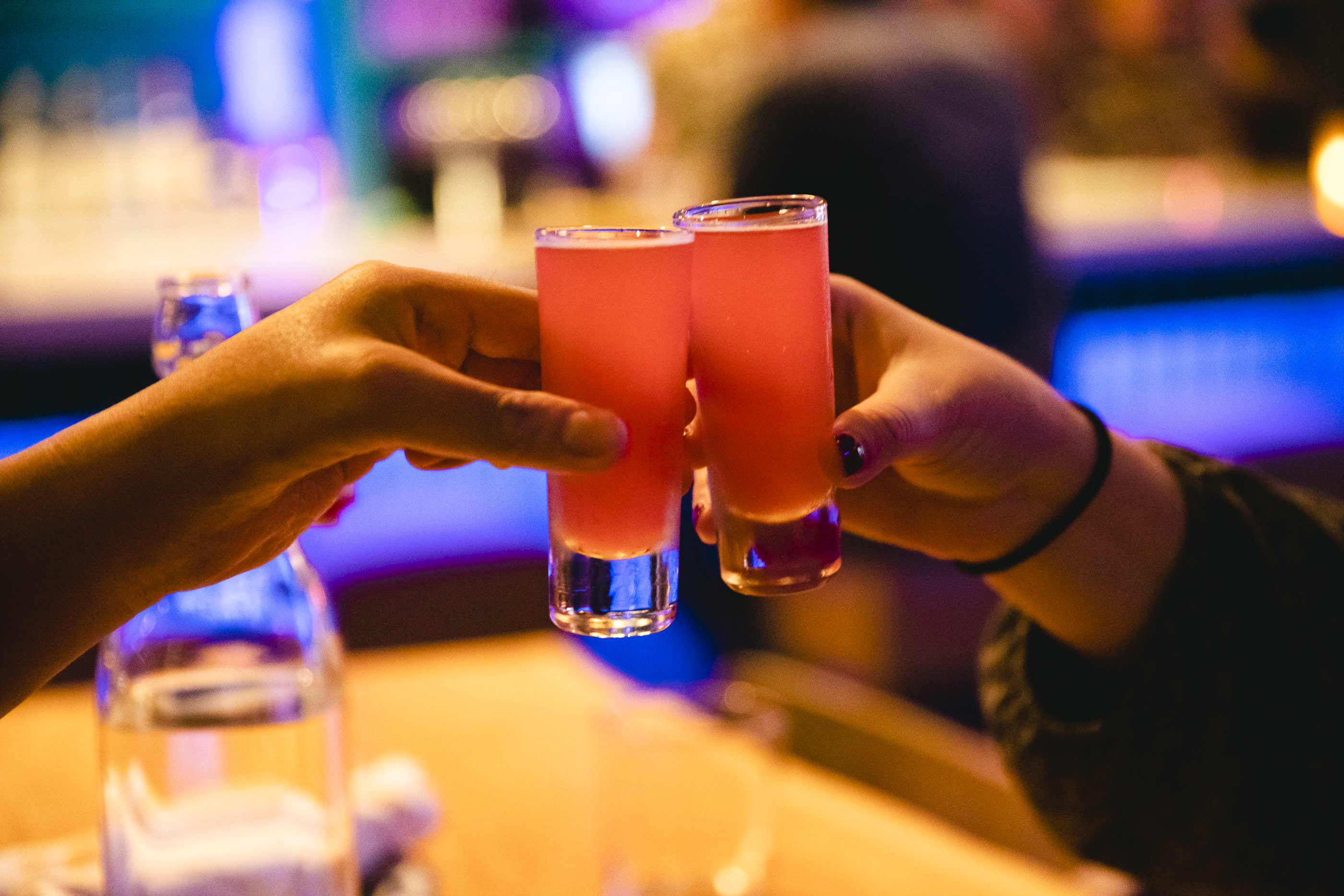 THE DATE SPOT
Our daters went to Bar Goa.
Julia: "It was good. They gave us these celebration shots at the beginning that were totally delicious. I don't even like taking shots and I was like, 'Oh yeah, these are delicious.' … I had the grilled paneer as my entree, and that's really, really good."
Danny: "Oh my God, it was so cool! Everything was amazing. … Julia is vegetarian so we each got our own meals. I got the pork vindaloo sliders as an appetizer and they were great, and then a fried chicken sandwich with an Indian zing to it."
Maybelline Fit Me foundation was provided to Undateable participants along with concealer, powder and blush. Visit the Fit Me foundation match finder to find the perfect shade for you to wear on your next date.