The best furniture stores in Chicago
Find the best furniture stores in Chicago, whether you need vintage chairs, new kitchenware or just want to redecorate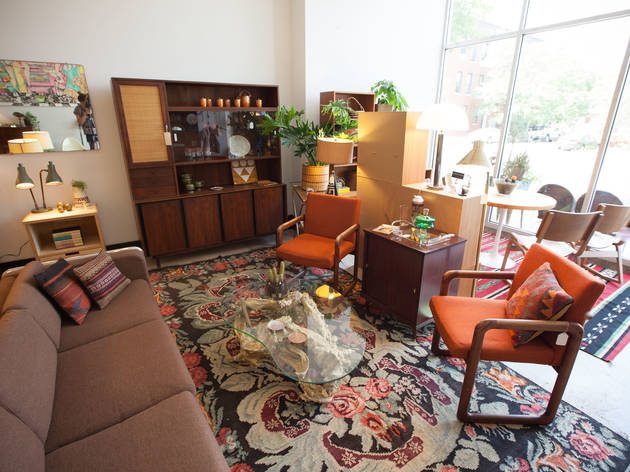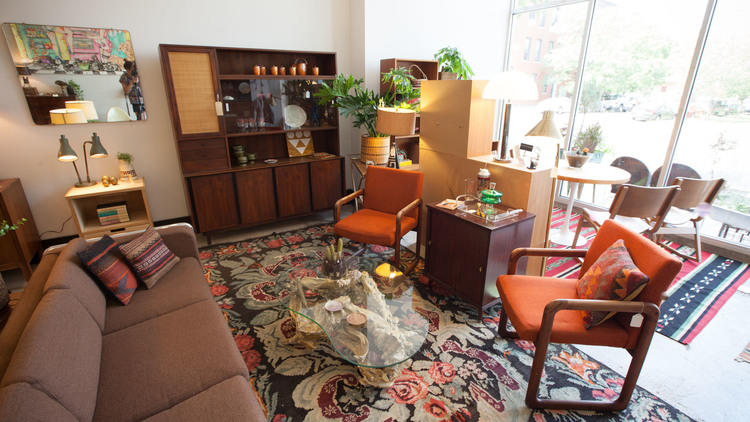 The best furniture stores in Chicago have everything you need, with the perfect statement pieces offering up a hefty dose of both style and function. The best new shops are also fun to peruse, no matter whether you can usually be found at vintage stores, thrift stores or have a more modern sensibility.
Chicago's best furniture stores
1
Based on the owners' favorite Amsterdam emporium, Praha is filled to the brim with extremely affordable, one-of-a-kind vintage pieces. You'll find furniture starting at less than $100 and decor like shabby chic window frames, vintage suitcases and antique signs. It's one of the few vintage stores where you'll always find something to buy, no matter when you decide to pop in.
Read more
2
The merch at the Humboldt Park furniture-meets-home-décor shop comes from thrift stores, estate sales and Craigslist. Owner Claire Tibbs restores many of the items before they make their way to the shelves. Bonus: Tibbs strives to keep prices on the more affordable side, so folks who are looking to furnish their first apartment or house can shop within their budget. Don't forget to check out the items from local designers and artsists.
Read more
3
A TOC Shopping Award winner (for Best New Home Shop), Modern Co-op is known for its well-chosen selection of midcentury-modern furniture. The shop also shows strong support for local designers by featuring the works of artists who create pieces using repurposed materials.
Read more
5
The father-and-son team behind Wrightwood Furniture in West Lakeview stocks their showroom with many of the same items you'll find in big-box stores, only at up to 80 percent off retail prices. Examples of the deals here include French consoles ($308, normally $699), colonial desks ($297, typically $599) and accent pillows for just $22.
Read more
6
At the locally based textile line's new brick-and-mortar, you can find the brand's complete collection—duvet covers, tablecloths and storage bins for kids' stuff—plus Unison fabric by the yard and a small selection of other designers' accessories.
Read more
7
Founded in 1991 by Californian husband-and-wife duo Tom and Ryoko Nadeau, this home decor mecca features imported handmade wood furniture from India and Indonesia at wholesale prices (read: higher than IKEA, but much less than Restoration Hardware). Nadeau began as an insiders-only source for interior designers but has now been selling to common folks and bargain hunters for years. It's not shocking to see why Nadeau is spreading nationwide–with its rapidly rotating selection of unique pieces at prices that put big-box retailers to shame. Be prepared to spend some time weeding through the warehouse-like store. Inventory goes quickly, so snap decisions are encouraged.
Read more
8
Scout is one of those stores that when you were a child and your mother shopped for chairs, you ventured off pretending that this was your house and that you did homework at the wooden desk and ate family dinner from the set of clay bowls. Luckily, as an adult, you are free to do more than imagine and actually buy that desk and take home those bowls for dinner. Stop by the Andersonville shop to get lost in home-décor heaven.
Read more
9
Focused on furniture from the 1950s (and nearby decades) Broadway Antique Market sells chairs, tables, desks, stained glass and more from the era, and it's all pretty groovy.
Read more
10
Previously housed in the Bridgeport Art Center, Coyle & Herr, a consignment furniture warehouse, now boasts an 8,200-square-foot space in Avondale. With stock changing almost every day, Coyle & Herr has a dynamic range of styles from traditional to mid-century modern to contemporary, with an extensive range of prices to match. 
Read more
Show more