Find something for everyone at Chicago's best gift shops
Whether you need to find a wedding gift or grab something great for Mom's birthday, these stores can help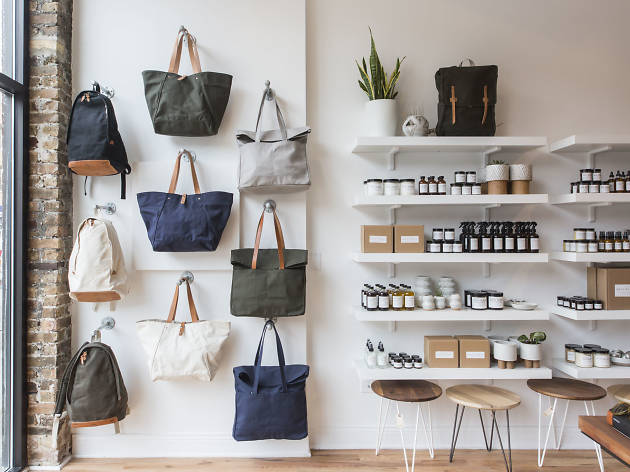 The best gift shops in Chicago give you plenty of options for anniversaries, weddings, birthdays, the holidays or "just because." Maybe you want to give the one you love a night out at one of Chicago's best fine dining spots or tickets to a Cubs game. But honestly, there's no better feeling than watching a friend or loved one unwrap that perfect gift. To take the stress out of browsing some of the city's best and newest stores, we compiled our favorite go-to gift shops, stocked with clever items for any budget that are sure to please. (And we won't tell anyone if that "gift" is just for yourself. Promise.)
Chicago's best gift shops
Shopping, Gifts and stationery
While this girly West Loop boutique might skew toward brides and babies, it truly does have something for everyone. Cheeky greeting cards, Chicago-centric gifts, books, Kate Spade coffee mugs and candles in addition to plenty of baby toys and gifts and wedding presents like picture frames or monogrammed blankets. The shop also offers custom invitation services.
We are obsessed with this sleek, high-end Bucktown store, even though some of our favorite goodies are probably out of our price range, like Missoni bedding for $462. Even so, we adore the store's locally made jewelry, amazing leather handbags, chic scarves and tons of cool home goods.
This upscale home/accessory/lifestyle store is the perfect blend of funky and hip. From gilded English bulldog figures ($175) to edgy studded clutches ($315), Elements's items are for those looking to make an elegant statement. The quirkiest item? A decorative, bronze leg sculpture that'll set you back almost $1,500. If you're willing to shell out some cash for a unique gift for a friend (or for yourself), there's no better place.