Chicago Theatre Week guide
The sixth annual celebration of Chicago theater puts a spotlight on new stages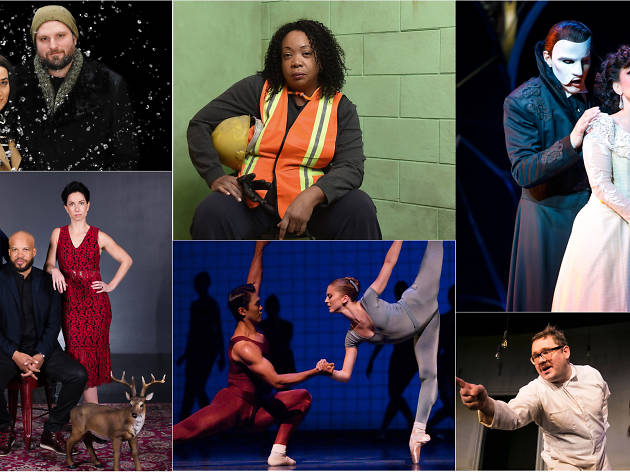 Now in its sixth year, Chicago Theatre Week aims to do for theater what Restaurant Week does for dining—driving traffic and tourism to the city's stages with discounted tickets, special events and travel deals. Browse through our best bets here and check ticket availability at ChicagoTheatreWeek.com.
What is Chicago Theatre Week?
More than 100 participating productions at venues from Steppenwolf to the Second City, from the downtown Theater District to the suburbs and everywhere in between, will offer tickets at discounted price points of $15 or $30 (or less!) during the promotion. Tickets go on sale January 9, 2018.
When is Chicago Theatre Week?
Chicago Theatre Week is February 8–18, 2018.
Want to look cool to your favorite pipsqueak (and adult friends, too)? Introduce them to Barrel of Monkeys' joyously long-running public show. The troupe conducts writing workshops with CPS grade school students by day, then transforms the kids' stories into hilarious or heartfelt skits and songs, performed with abandon by a spirited ensemble. The current edition of the show, Stories for Change, prompted the young scribes to write the change they want to see in their communities.