Musical theater in Chicago
Find new and classic musicals and revues onstage in Chicago, including Broadway in Chicago touring shows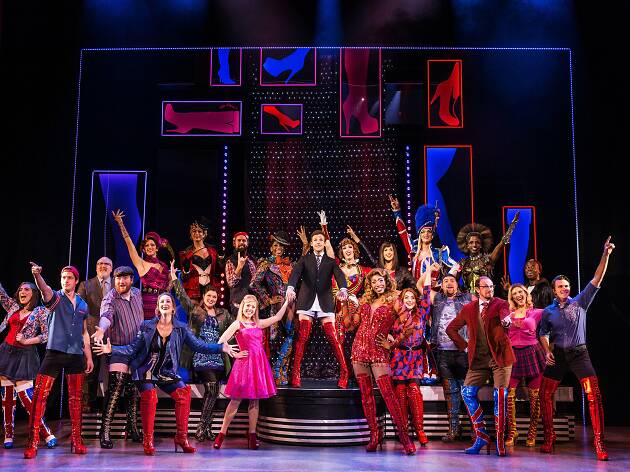 Chicago is host to a wealth of musical theater, much of it among the best theater in Chicago. In the downtown theater district, Broadway in Chicago's historic palaces house touring productions along with a steady stream of pre-Broadway tryouts, while the Goodman Theatre regularly stages splashy revivals and new works alike. Suburban venues like Drury Lane and the Marriott Theatre trade off between polished productions of the classics and premiering new works. Elsewhere in the city, you can find tuners new and old on every scale, down to the scrappiest storefront theaters. Here's our guide to the shows to see now and in the coming months.
Musicals in Chicago
Theater, Musicals
James M. Nederlander Theatre, Loop
The Tony- and Grammy-winning musical makes its monthlong debut in Chicago, unpacking on socially awkward teen's brush with popularity after his classmate commits suicide.
Theater, Musicals
Ruth Page Center for the Arts, Rush & Division
The 2014 Tony Award winner for Best Musical gets its local premiere from Porchlight Theatre. Actor Matt Crowle stars in the role of "The D'Ysquith family," which is to say that he plays all the people who get murdered. Don't worry, though—it's a comedy. And a very funny one at that, with a toe-tapping score that will leave you humming many a murderous melody.
More to explore